Over the last 6 years, we've worked on thousands of projects for our clients. Every step of the way, our results speak volumes about our commitment to excellence.
Ground-Breaking Social Media Marketing Agency
Social media content writing solutions secure $30k in revenue for digital marketing agency.

An industry leading social media agency reached out to Goodman Lantern for content writing services that secured $30k from a single client.
Customised content writing solutions secure outsourcing provider's first place keyword ranking
A global outsourcing leader with a workforce of over 1000 professionals reached out to Goodman Lantern to assist with top-tier content development services.
Tailored B2B content creation brings 60% more website traffic to security firm.
A Texas-based security firm reached out to Goodman Lantern for help with content writing services to re-establish their brand voice and boost website traffic.
Youtube and podcast SEO gains expo organiser 40% more online ticket purchases.
A well-known event organiser reached out to Goodman Lantern to assist in funnelling more traffic towards their YouTube and podcast channels.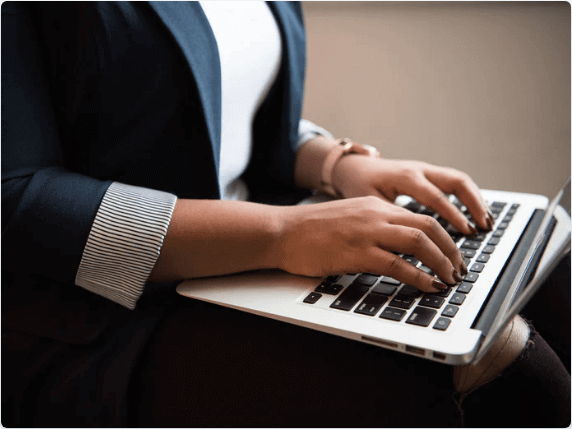 Staffing & Recruiting Firm
White paper creation given staffing and recruiting firm a 50% higher landing page conversion rate.
A prominent recruitment agency reached out to Goodman Lantern for assistance with a consistent stream of white paper content.
Goodman Lantern's content services help healthcare SaaS gain startup funding.
A startup in the healthcare sphere reached out to Goodman Lantern for assistance with market research, business plans, and proposals for funding.
Professional white papers provide IT management company with a 50% increase in landing page conversions.
A leading business services provider in the IT sphere reached out to Goodman Lantern for assistance with developing detailed, well-researched whitepapers.
Private Investigations Firm
White paper development brings 40% more website traffic to investigations firm.
A well-established private investigations firm sought out Goodman Lantern's help with developing thoroughly researched, topic-specific white papers.
Business Intelligence Firm
Monthly business content services provide business research platform with 70% increase in online traffic.

A business intelligence platform with a team of 50 researchers and analysts reached out to Goodman Lantern to request assistance with research-intensive content writing services.
Power Equipment eCommerce Company
 SEO-Optimised product descriptions for power equipment company increase traffic by 40%.
A well-known global manufacturer of power tools approached Goodman Lantern's team to assist with optimising product descriptions for their online store.
Using content for storytelling and proposition development to grow sales by 2.5x in 3 years.

A global telecom service provider operating in 14 countries reached out to Goodman Lantern for assistance with market research, content and proposition development for their clients.
Industry Leading E-commerce Software Company
Goodman Lantern assists software companies in leading online conversations within this highly skilled sector. This is achieved through industry-specific thought-leadership content generation that sets every client apart from their competitors.


With an experienced team diverse in skillset, we deliver an intuitive service designed to mold technical jargon into palatable and relevant messaging that resonates with the target audience.
Pioneering Robot Technology Company
The Internet of Things (IoT) is a broad term that links everything connected or connectable to the internet. It covers software, hardware, data, devices, and other technologies that thrive through the world wide web.

Link up to a team adept at research and simplifying IoT buzz terms to create content that engages and informs consumers in a manner that inspires trust and wins a dynamic market.
Specialist Telehealth Service Provider
Our clients from the technology and automation sector embrace diverse specializations, from manufacturing, software, retail, and many others.
Our multi-skilled content writers with experience across many sectors deliver relevant messaging to attract the ideal audience under this umbrella of industries.
Community-Based Health Insurance Firm
In collaboration with industry experts – our clients, we craft messaging that provides context to complex financial terms, along with an ability to turn any insurance offering into a household name.
We plan, execute and distribute content that builds trust between insurer and customer, working closely with our customers to understand their needs and make this a must-have product for customers.