What is the telecoms industry and what does it entail?
The telecoms industry is crucial to almost every part of our lives now. Without it, we would be unable to communicate adequately and we wouldn't be able to relay information. It is, however, an industry that can be difficult to understand.
The industry is made up of internet service providers, mobile communications solutions, satellite companies, cable companies, and so much more.
Our Telecommunication Needs are
Growing and Changing All the Time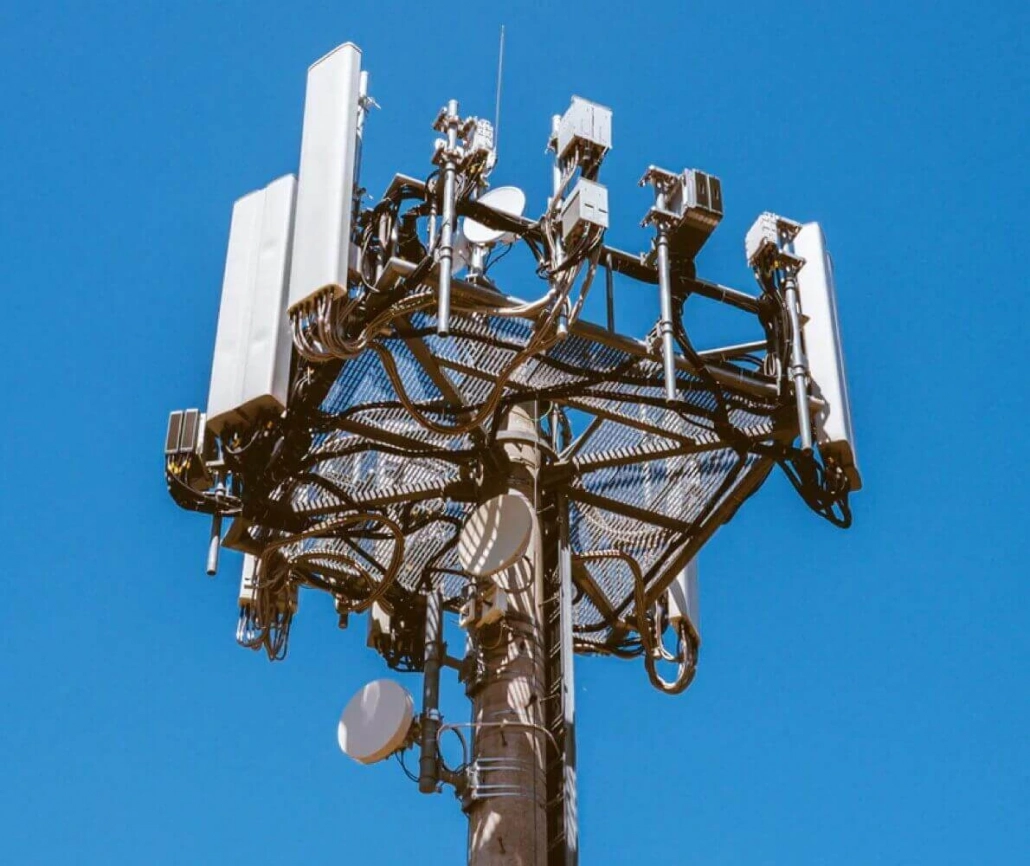 The telecommunications industry is expanding every day. As our need for information grows and our desire to be able to communicate with anyone, anywhere gets stronger, so too will innovators in the telecoms industry.
Position yourself as a thought-leader in the industry with content that demonstrates your ability to adapt and expand your offering based on customer demands.
Content Plays a Big Role in Growing
the Telecommunication Industry
Here are just a few ways that content can help your telecom business grow.
We've moved from 3G to 4G and now 5G. With content, we can explain the difference and benefits between each one and how connections are becoming faster and better.
New systems and technologies are coming online all the time. With content, consumers will be able to understand how these benefit them and why they should adopt them.
The telecoms industry will come to rely on data and analytics more and more as consumers share these insights with companies. This data – when used correctly – can be turned into stories that help businesses and leaders in the space become thought-leaders.
Content is an efficient way to communicate changes, share how-to guides and relay important information that customers in this space need to know about.
How Can We Help You Grow?
We assist with customer education
Our expert white papers writing services or article writing services serve to educate your partners and customers on everything from the transformation from on-premise data centres to the cloud, to valuations of telcos.
We help announce your exciting news
We write content that informs your customers of new developments within your company, or in the telecommunications industry as a whole.
We create clear, concise pieces
Our content is packaged in such a way that your customers will know exactly what they are looking for and where to find the information.
Our content is audience specific
Whether your target audience is CEOs of Tier 1 carriers or executives of telco startups, we meet their information needs with relevant and accurate content.
Case Studies
Read all about our work for our clients in the case studies below.
We assist with sales growth
A global telecoms service provider operating in 14 countries reached out to Goodman Lantern for assistance with content and proposition development for their clients to grow sales by 2.5x in 3 years.
Read more about our work here
We create factual and informative research documents
A leading business services provider in the IT-sphere reached out to Goodman Lantern for assistance with developing detailed, well-researched whitepapers.
Read their story here
Our Clients Love Working With Us Because We Believe in Collaboration
At Goodman Lantern, our focus lies in fostering long-term, thriving relationships with our clients. We invest the time to truly understand not only their business but also the individuals driving the brand forward. Embracing a spirit of collaboration, and we are dedicated to supporting you every step of the way.
"The client is happy with the quality and speed of response they receive from the team at Goodman Lantern. They appreciated the agency's expertise and willingness to look outward to make sure they provided the client with the best information."
"The result they delivered was a very detailed Excel spreadsheet with a lot of raw data that I needed and could use to build a very efficient slide deck that was used in pitching to the multinational partner company."
"Their responsiveness to feedback, ability to quickly learn about new industries, and commitment to quality contribute to a collaboration that will continue into the foreseeable future."
Pricing Plans
We tailor-make packages and pricing structures to suit your budget. No matter what your content needs, we can work out a plan perfectly aligned with your requirements.
Here's How Our
Telecommunications Content
Writers Can Help You
At Goodman Lantern, there are a number of factors that make us
perfectly suited to be your preferred content marketing agency.
A Wide Network of Native-English Content Writers
Our large team of native English copywriters and editors have in-depth knowledge of your geography and industry. We have vast resources at our disposal, available to work across different time zones. So, no matter where you are based, we have a team that is able to assist you.

SEO expertise
Our team is in the know about the latest in SEO rules and expectations. We write all online pieces with best practices in mind so that over time, your business ranks high in search results.

High Lead Generation
With our professional content writing and editing services, we develop solid leads for your team to follow up on. Many of these leads turn into customers. All of this because of top-quality content.

Experts at What We Do
Our content writers and editors are all experienced journalists and media experts. Along with our content team, we also have business experts that we lean on for business growth ideas and advice.

Ahead of The Trends
We are on top of industry trends and know how to use these to grow your business through content. We ensure that your business is ahead of the trends, too.

Personal attention
No matter what your content needs are, we are able to create and deliver on time and with professionalism. We never miss a deadline and we work with you to ensure that we not only deliver according to the brief, but that we exceed expectations.
Telecommunications FAQs
What are your Telecom content writing services?
Telecommunications is an ever-expanding industry. Better ways of communicating continue to crop up to fulfil our constant need for information. As Telecom companies grow and advance, they need to stay in touch with their audience. This is where our Telecom content writing services come in.
Our telecoms copywriting services help relay important information about your products and services to your audience and educate them on industry terms. Our marketing services engage with the general media and show them the strides your company takes – so they can come along for the ride as well.
What types of Telecommunications companies do you work with?
The Telecom industry includes everything from your local cable company to multinational satellite companies. We offer a vast menu of services that cater to all their writing and marketing needs. Our clients come from all sectors of the industry including internet service providers, mobile communications solutions, and direct-to-home (DTH) operators.
Our telecoms copywriters and editors craft holistic content marketing strategies that build a new and consistent voice for their brand. Whatever your needs are, we are more than up to the task.
How do you write for and connect with our different audiences?
Understanding the target audience is the first step of any writing project. We carry out thorough research into who we are writing for. We try to understand what information they might need and how they would best receive it. We let that guide us as we pick the content formats and topics best suited for the role.
Our telecom copywriters can produce engaging and compelling email newsletters to help you connect with your customer base. We can write white papers or eBooks on big data analytics to impress your board of executives. We can also create click-worthy and catchy content for the general public to help increase your online presence.
What Telecommunications blog topics are your writers familiar with?
Telecommunications is a fast-paced industry with strong competitors, diverse customers, and an endless demand for more services. To stay relevant, you need to connect with your audience regularly. Our blog writing services can help you achieve that.
Blogs can update consumers on regulation, give them how-to guides to products, or simply geek out about your favourite streaming service. We write engaging blogs that address the questions your customer would have. It is a way to tell your customers you care while building your brand's credibility. So, whether it is showing the benefits of 5G internet, discussing on-premise data centres and cloud-based solutions, or explaining the difference between ANI, ANS, and ATM – we are here for you.
How do you ensure the content reaches our audience?
Outreach plays an influential role in attracting customers, retaining them, and increasing revenue. Crafting sharp, well-written telecom copywriting is no good if it does not reach the intended receiver. This is why it needs a robust content distribution strategy.
We create a multipronged distribution strategy that ensures the right content reaches the right people at the right time. We study which content platforms and channels are best suited for your content and your audience and promote your content on that. We help you navigate the digital space to ensure that your messages are received loud and clear.
How does high-quality content help my Telecom business?
Content marketing builds trust and brand loyalty by providing target audiences with the information and knowledge they want and the guidance they need. A regular influx of blog posts, emailers, and newsletters keep your customers engaged with your brand.
Valuable and shareable content can help you build a community of loyal customers. In a field of rapidly changing technology and emerging markets, loyal customers can ensure your continued growth.
How do I get started?
Learn more about our Telecom content writing services today! Book a call with us and find out how we can help grow your Telecommunications business. Reach us at +44 3300270912 or email us at info@goodmanlantern.com.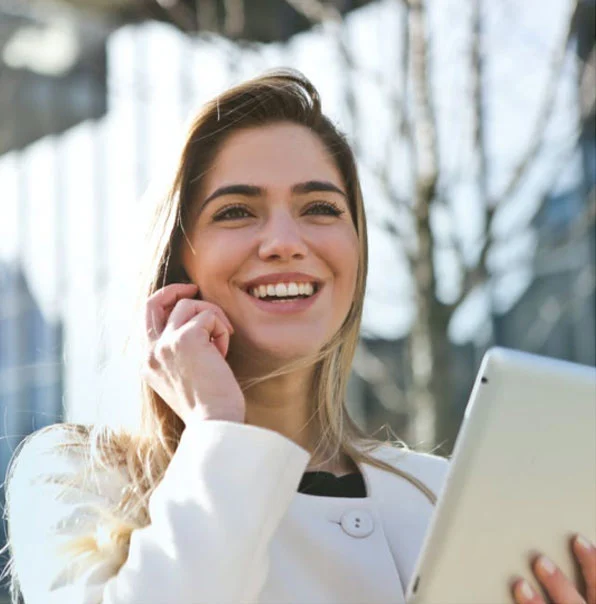 Get in Touch
Book a call with us today and find out how we can help grow your business. We will assist in planning a way forward, look at what your business needs are and develop a content plan accordingly.