Originally published June 10, 2022 , updated on January 23, 2023
Published Date: The date when the blog went live on GL website. Updated Date: The latest date when the GL Content team updated this blog.
Language translation services allow for clear communication, regardless of any language differences. They are vital for any business that seeks to operate on an international scale.
What is Language Translation & Localisation?
Simply put, language translation services convert information from one language to another. This is beneficial for businesses on two fronts: it increases brand reach while also improving the accessibility of their marketing content.
Professional language translation isn't automated but instead requires linguistic experts from varying backgrounds. With the help of industry experts, businesses can ensure a consistent tone of voice cross-culturally. Accurate translation also helps content to more easily connect with its
target audience.
Understanding human nuance is essential for high-quality translation as it is a contextual differentiator in the process of language localisation. Language localisation services work to make a content's translation appropriate for a specific geographical area and culture.
Adapting marketing language accordingly is key for engaging with niche markets and building trust within specific audiences. This also explains to consumers how a specific product or service works in a way that is relevant in their unique context.
The Difference Between Translation & Localisation
The main difference between language translation and localisation is in their processes. The former is only concerned with maintaining the meaning of a text when it is changed into another language. On the other hand, localisation services go further by addressing non-textual factors, but rather contextual factors within the audience—like culture, geography, demographic, etc.
Language translation services ensure that the quantitative information associated with a product is transferred accurately. This is important as mistranslations can undermine your brand, compromise marketing campaigns, and create confusion.
Language localisation services, due to their in-depth process, are best performed by individuals fluent in both relevant languages and are local to (or closely familiar with) a specific geographical area.
Although the services associated with language translation and language localisation are starkly different, both are necessary for a globalised content strategy. It can be argued translation is merely the first step in the localisation process.
Legal Documentation We Translate
When it comes to the translation of legal documents, any inaccuracies can have significant consequences. Most often, these will be financial. However, mistakes of this kind also have the potential to damage a brand's reputation.
In order to nullify the risk of translation inaccuracies, Goodman Lantern offers professional language translation services that place special emphasis on accuracy.
We recognise that there are many types of businesses that frequently deal with intercultural legal documentation. For example, immigration, government bodies, medicine, and aviation. As a result, Goodman Lantern's language translation services are designed to tackle a wide range
of documentation.
We ensure the accurate interpretation of cross-cultural contracts.
Court & Witness Transcripts
Understand the written records of court proceedings with our translation and localisation services.
We provide interpretations and translations of witness depositions to a high standard.
Confidentiality Agreements
We can help readers understand the broader implications of your confidentiality agreements.
Goodman Lantern ensures the accurate interpretation of wills and trusts, no matter their country of origin.
We translate and localise complaints, making sure the original meaning is conveyed.
Understanding international policies is essential for any globalising businesss. We ensure you accurately understand international policies.
When several languages are involved, legal statements can be lost in translation. Avoid this with our services.
Our content can present cross-cultural license agreements clearly.
With our services, you will accurately inform readers of legal action which is about to be taken.
Settle legal matters subtly and efficiently with our translation and localisation services.
Translate legal disclaimers to improve accessibility for a globalised target audience.
Certified Legal Translations
A certified translation is one that fulfils requirements pertaining to a country and its formal procedures. As a result, the process will vary drastically from country to country.
It is important to note that due to the official nature of certified documents, some countries allow only state-appointed translators to handle them. Others will allow employees of a language services company or any bilingual person to undertake the translation process.
Due to their nature, certified legal translations are usually associated with monumental moments in people's lives.
Here, language translation services are of the utmost importance.
Goodman Lantern ensures your overseas travel documents retain accurate information
during translation.
Our translation services make sure there is no misunderstanding with important certificates like
adoption papers.
Legal Name Change Documentation
If a name change is required or wanted, we're prepared to provide the document translation
if necessary.
Whether on holiday or changing countries, Goodman Lantern takes care when translating
driving licenses.
We make sure the date, time and location of a person's birth are not lost in translation.
With extremely meaningful documents like this, our localisation services ensure accurate translation.
Academic Transcripts & Diplomas
Our accurate translation ensures academic achievements can be used overseas later in life.
It's not an understatement that accurately translated medical records from Goodman Lantern can be lifesaving.
Are you ready for growth?
We're here to help You Take Your Business to the Next Level.
Different Translation & Localisation Services
Clear communication is a significant part of any marketing effort, and this is only made more important when it comes to international content.
Language translation and localisation services work to improve the connection between businesses and their audience. These services can include a combination of different techniques.
Marketing Translation & Localisation
Catering to your target audience helps boost the effectiveness of marketing material. Professional language translation services can demonstrate your content has been created with the specific characteristics of your audience in mind.
Legal & Certified Translation
Technical language and highly important documentation both require expert translators. Their services ensure that all the facts and relevant details are translated accurately.
Game Translation & Localisation
Many games involve spoken or written storylines which can be lost to international audiences without proper translation. Services here make sure that the emotional elements of the game are translated too.
We help businesses tailor content to align with local priorities, culture, and traditions. This shows that a business cares about its audience enough to try and connect with them on a deeper level.
This involves localisation down to the production stage. Local software engineers, developers, editors, actors, and translators will be employed to enhance authenticity.
Website Translation & Localisation
Language translation services that encompass an entire website provide options for international visitors. This allows for evergreen content portfolios to seamlessly become available to new groups of consumers.
Translation Proofreading & Editing Services
To guarantee accuracy, thorough proofreading and editing are parts of all high-standard translation services. This process also checks whether the tone and message are consistent once the translation is complete.
Clarity can sometimes be lost during the translation process. This is an issue, as accurate information is worthless if it isn't presented understandably to readers. Interpretation services make sure translated texts remain concise and straightforward.
Multilingual Desktop Publishing
Desktop publishing is involved in formatting physical content, such as brochures and flyers. These services allow this process to create quality multilingual content to entice potential customers and improve brand loyalty.
Why Should You Choose Us?
As mentioned before, a major way to grade language translation services is through their accuracy. With Goodman Lantern, you can trust that your content will be
translated flawlessly.
The Goodman Lantern team contains expert researchers, writers and editors from all over the world. As such, we're able to offer language translation services for lots of different languages, as well as for a range of countries.
Our experience level means that your content maintains its quality during the translation process. In fact, our research skills work to enhance your content to better appeal to new global markets.
We've helped thousands of businesses take their marketing to the next level and expand their customer base. Accessing new international audiences with localised content is one of the ways businesses can experience a boost in sales. Goodman Lantern has the marketing strategies to ensure this content is effectively distributed.
Banking, Finance & Insurance
Content that deals with banking, finance and insurance tend to exist in competitive marketplaces and have complex themes. The industry often offers products and services to provide money or assets. The associated documents, therefore, require highly accurate copy that is informative and engaging.
When it comes to language translation services, we help businesses in the banking, finance and insurance industries communicate clearly with their audience. This helps avoid costly mistakes, which are possible due to the large amounts of money involved in these industries.
Additionally, accurate localisation allows these companies' brands to stand out from the crowd. Tailored content like this gives consumers the reassurance that your business has their best interests at heart.
In this way, Goodman Lantern helps banking, finance and insurance companies generate leads and maintain them over time. We gather customer data to provide valuable insights, which we use to effectively position your future content.
With the increasingly digital nature of content today, the marketing and advertising industry has grown to massive proportions. Any business can benefit from effective marketing to bring in new customers, increase sales, and boost revenue.
Marketing and advertising efforts can help you to cultivate a loyal customer base. When these efforts are built on consistent content, they can benefit businesses year on year.
Goodman Lantern's content writing services equip marketing and advertising businesses with a comprehensive content strategy to achieve this. We also provide professional language translation services to help businesses adapt their content to access international markets. In this way, businesses in this industry can expand their reach dramatically.
Customer experience is the key to successful marketing and advertising. Employing language localisation techniques shows that a business cares enough about its audience to give them a personalised experience.
The legal industry frequently deals with documentation that spans multiple countries, such as immigration papers, contracts, passports, and academic diplomas. Resultantly, language translation services perform a much-needed role for legal businesses.
The legal industry is also one that serves all kinds of clients, from small businesses to large corporations and even individuals. As such, Goodman Lantern content helps legal businesses overcome one of the main marketing challenges of their industry, its oversaturation.
Branching out into the global marketplace is a great way to do this, which requires the use of language translation services. We'll help you demonstrate the value of your services to consumers. With more and more legal services now discoverable online, standing out is crucial.
With internationally adapted content, your legal brand will be positioned as one that isn't limited to one country. A positive brand reputation improves lead retention and repeats sales.
Our Clients Love Working With Us Because We Believe in Collaboration
At Goodman Lantern we're all about building long-term, successful relationships with our clients. We take the time to get to know their business AND the people behind the brand. In true collaborative spirit, we do everything we can to tell your story and help your business grow.
"The website Goodman Lantern built met expectations and the project management system is easy to use and saves time"
Executive Director, Asian 
"Goodman Lantern's team of Ph.D. – qualified analysts deliver strong growth hacking expertise. They provide simple, transparent, and open communication and project management."
Owner, African Sunrise Safaris
"What truly stands out about them (Goodman Lantern) is their seamless project management and content delivery, combined with a wildly diversified pool of experts. No matter what you need content for, if you want it written by native speakers, about complex topics, and delivered on time, Goodman Lantern is your best bet."
Co-founder, The Marketing Family
Language Translation Services FAQs
How do I know when translations are accurate?
It's unlikely your business will have in-house proofreaders to check translations are accurate. Fortunately, most agencies that provide language translation services will give quality assurance. This can come in the form of industry accreditations, as well as evidence of quality control checks. Translations can also be certified by the translator, or an official body, with a marking on each page that indicates accuracy.
How much do language translation services cost?
The cost of translating content will vary depending on a number of factors. For instance, the scale of the project and its language complexity. Additionally, some of the languages involved in translation may be more difficult to translate than others.
Can my website be translated?
Yes. Language translation services can target technical aspects of business content too. For instance, the source code of your website can be translated to allow for your content to maintain its SEO ranking in other countries.
How long do translations take?
The length of time it takes to complete a translation will vary in line with the length and complexity of the document. Translators should provide a quote regarding how long they think it will take prior to taking on the job. On the other hand, localisation services will likely take longer than translations. This is because of the greater amount of research and planning work involved.
With a diverse range of content services, Goodman Lantern can solve any marketing problems your business may be facing. Start working hand-in-hand with our experts today to devise a unique strategy for your brand.
We've helped develop the voice behind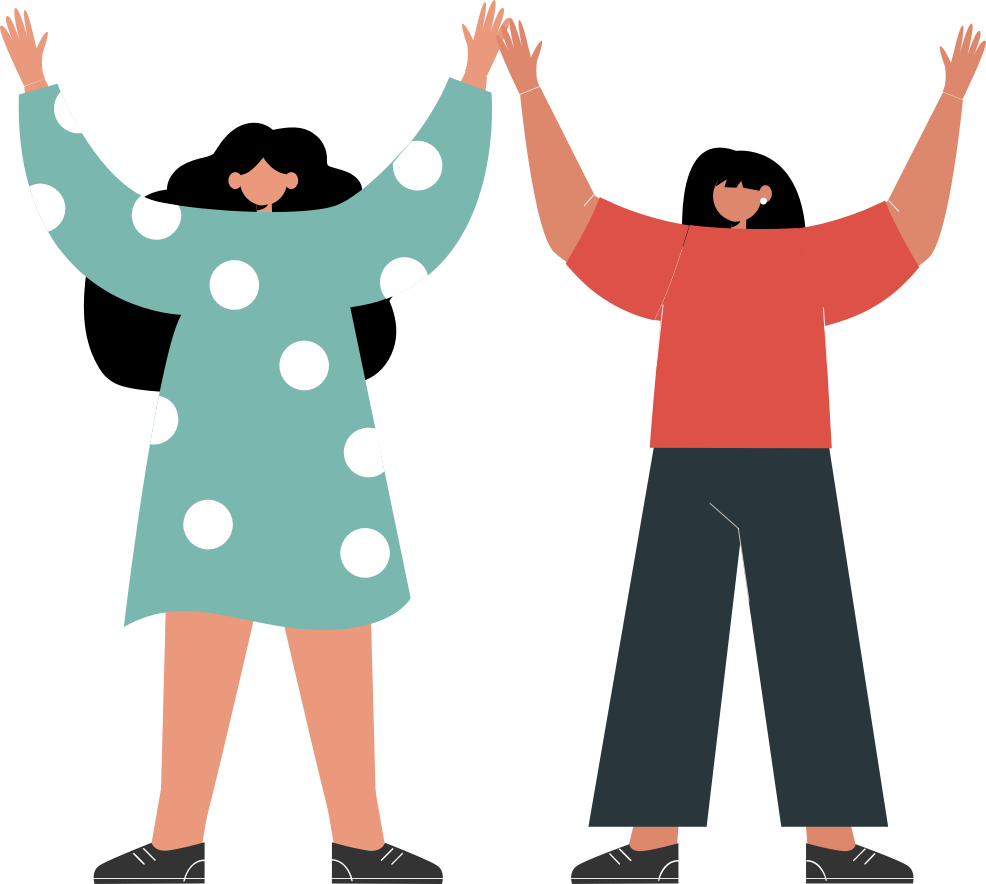 At our core, we're a content marketing agency. But we have a bigger 'why' that supports what we do.
By choosing Goodman Lantern as your content creation partner, you're making a pretty big impact too. You're helping us to act with integrity by providing remote work opportunities to women, many of whom are the breadwinners of their families.
Want to have a bigger impact? Get in touch with us at [email protected] or learn more.