What is Inbound Marketing?
Inbound marketing is a method that aims to organically grow your business and build your brand through content that is valuable to your target audience. The end goal is to establish you as a thought leader in your industry and to develop brand loyalty from your current and potential customers.
Inbound marketing consists of three tiers: Attract; Engage; Delight. By following these tiers, companies are not only able to cultivate a meaningful connection with regular readers, but also encourage referrals and gain novel prospects. Inbound marketing is all about authentic and sustainable growth. With it, businesses are able to develop momentum that keeps the wheels of success spinning.
Goodman Lantern offers inbound marketing services that are tailor-made for your company and target audience. Our team of experts is fluent in the marketing sphere and strives to perfect an inbound strategy that helps uplift your business for years to come.
Inbound Marketing Methodology
At Goodman Lantern, we strive to craft meaningful, value-packed, and solution-driven content that speaks directly to your audience.
An inbound marketing strategy differs from a general marketing strategy. Inbound marketing relies on the importance of connection between a company and its customers.
Our team of expert inbound marketers understands the intricate language of marketing and uses this to cultivate a strategy that best suits your company and target market.
There are three specific aspects of the inbound marketing methodology.
Attract
It focuses on enticing and captivating an audience member with valuable content. Every form of your content needs to be tailor-made to attract your desired target audience.
Engage
It involves connection with your customers. Through meaningful and solution-driven conversations, you can begin to build a sustainable and trusting relationship with prospects.
Delight
It is ensuring the needs of your existing clientele are met. This is achieved through surveys and feedback.
How Inbound Methodology Works in Different Types of Marketing
As an inbound marketing agency, Goodman Lantern works to create significant connections and bridge the gap between your company and desired customers. We aim to align your goals with your audience's needs through valuable and striking content.
With a team of marketing professionals, we harness the power of the inbound marketing methodology to scale your business and reach sustainable success.
There are many components that make up the inbound marketing method, and that's why you need an agency that is versed in the complex language of inbound marketing. We offer a multitude of services that expand the success of marketing, such as search engine optimisation and marketing automation.
Not only do we develop a powerful marketing strategy, but we also conduct thorough research into each section of your business. With this information, we're able to tap into a pool of knowledge to cultivate both strategies and content that will help your company grow.
Through the perfection of both marketing and content, we curate an inbound marketing strategy best suited for your business. In the implementation stage, we craft the copy that will help you reach your desired audience and company goals.
How Inbound Methodology Works in different Marketing
While inbound marketing follows the three-step method of attraction, engagement, and delight, it also consists of numerous marketing forms. These include blogs, videos, emails, newsletters, and surveys, to name a few.
While there are a variety of content styles, inbound marketing ensures that each piece is created with the customer in mind. Value, meaning, and innovation are weaved into the creative process to produce authentic content that strives to help, teach, or entertain the reader.
With a selection of inbound marketing tools at hand, your company will increase in visibility and gain a wide range of prospects for long-lasting growth.
How Goodman Lantern's Inbound Marketing Services Work
We at Goodman Lantern understand that every business is unique. We don't follow a set of rules for every company we serve. Rather, we custom-craft every strategy to suit your individual and authentic voice, values, and goals.
Goodman Lantern provides an integrated approach to inbound marketing. We begin with the development stage, during which we analyse your target market, what kind of content they are consuming, and which platforms they frequent. Together, we develop a detailed content calendar designed to meet your company's goals.
The second phase of our inbound marketing process is all about execution. Our team of professional and experienced writers set out to work on crafting the ideal content for your business and audience. Every word is arranged with intention, ensuring we boost the commercial impact of your content. Our writers are fluent in search engine optimisation and will organically weave researched keywords into the copy to ensure your company improves its ranking.
The final phase of our inbound marketing services covers distribution. We ensure your new, engaging content is shared on the right platforms and publications in order to reach your desired audience members and potential customers.
Are You Ready for Growth? We're here to help you take your business to the next level.
Our Clients Love Working With Us Because We Believe in Collaboration
At Goodman Lantern we're all about building long-term, successful relationships with our clients. We take the time to get to know their business AND the people behind the brand. In true collaborative spirit, we do everything we can to tell your story and help your business grow.
"Goodman Lantern has an unparalleled level of skill and talent, coupled with a keen understanding of implementation."
"Whenever we've provided feedback or suggestions they have always been receptive and open to making changes."
"Their responsiveness to feedback, ability to quickly learn about new industries, and commitment to quality contribute to a collaboration that will continue into the foreseeable future."
Pricing Plans
We tailor-make packages and pricing structures to suit your budget. No matter what your content needs, we can work out a plan perfectly aligned with your requirements.
Why You Should Choose Us!
We're a dedicated content and inbound marketing agency that strives to create
content you can trust. We consist of research, marketing, and writing teams who
are all fluent in crafting strategies and content for a wide variety of industries.
Native-English Content Writers
Our content marketing agency is made up of fluent English content writers, researchers, and marketers from around the world. Our professionals are versed in a diversity of skills over a wide range of industries. Each strategy and content piece we craft adds both quality and value to your business.
SEO Specialist
In this day and age, customers rely on the media for their content. It's more important than ever to remain on top of the latest digital and industry-related trends. Our inbound marketing strategies are shaped to include thoroughly researched keywords, helping your company increase visibility, reach a wider audience, and rise to the top of search engine ranks.
Increased Traffic and Conversion Rates
Our content marketing team curates strategies with your target market, desired customer, and conversion goals in mind. With the cultivation of magnetic marketing tools that encourage action, we help you transform casual readers into returning customers.
In-Depth Research and Analysis
As a marketing agency, our team of professional researchers conducts an in-depth analysis of the latest marketing trends, your business goals, and your desired audience range. With information that is both qualitative and quantitative, we are able to craft a personalised inbound marketing strategy best suited to your company's vision.
Quality of the Highest Standards
Our content creation and marketing strategies are crafted to the best of our ability. We adhere to the latest version of our internal knowledge basis, ensuring both quality and value in everything we produce.
Constant Communication
At Goodman Lantern, communication with our customers is crucial. While working on your project, we will constantly update you on our progress. We will host regular meetings with you to ensure your satisfaction and discuss any potential revisions. Every project manager has a direct line to the content marketing team, so any changes you request are seen to immediately.
Inbound Marketing Services FAQs
Why do I need professional inbound marketing services?
Inbound content marketing informs your audience about your brand, business values, and your services. Through the distribution of meaningful and value-packed content, our inbound marketing allows you to develop a long-lasting relationship with your desired audience members. The complex language of inbound marketing requires a high level of expertise, which is why businesses need professional marketing agencies to help.
What are the benefits of inbound marketing?
Inbound marketing is more than just marketing. It's all about cultivating a marketing strategy that serves your intended customer. Every piece of content is filled with value and offers an innovative solution that your readers can connect with. After attracting the right audience, your personalised inbound strategy will help retain your favourite customers and encourage referrals for sustainable growth and success.
Are your writers specialised in inbound content marketing?
Yes! At Goodman Lantern, we have hand-picked and trained a professional team of content marketers who have extensive experience in the methodology of inbound marketing. From researchers and SEO experts to writers and distributors, our team is versed in all things inbound content marketing.
What are the three steps of the inbound marketing methodology?
The three steps of inbound content marketing include attracting your desired audience members with custom-crafted content, engaging them with questions, feedback reports, and surveys, and creating a level of desire to turn them into returning, loyal customers.
What if I am not satisfied with the work?
We provide regular updates and drafts to ensure your satisfaction. If at any stage you think we're losing direction, you can inform us of the changes that need to be made and our team will revise the content to suit your needs.
What forms of inbound content marketing do you provide?
We provide many forms of content and services that make up inbound content marketing. These include blog writing, video creation, email campaigns, and search engine optimisation, to name a few.
Do you have any case studies or samples of work?
Yes, we have a list of case studies and samples you can view here.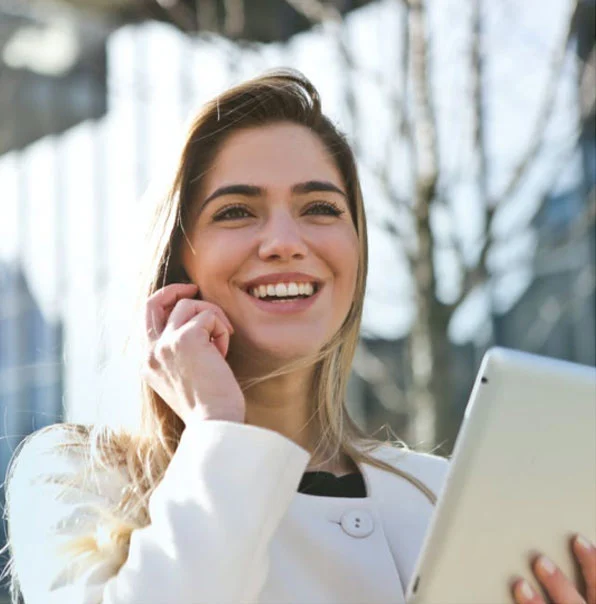 Get in Touch
Ready to take your business to the next level of success? We're here for you. Let us help you bolster your brand and boost your visibility with powerful inbound marketing services.
Book a consultation call or pop us an email to finalise the next steps. We look forward to having you onboard!
We've helped develop the voice behind
Hundreds of Businesses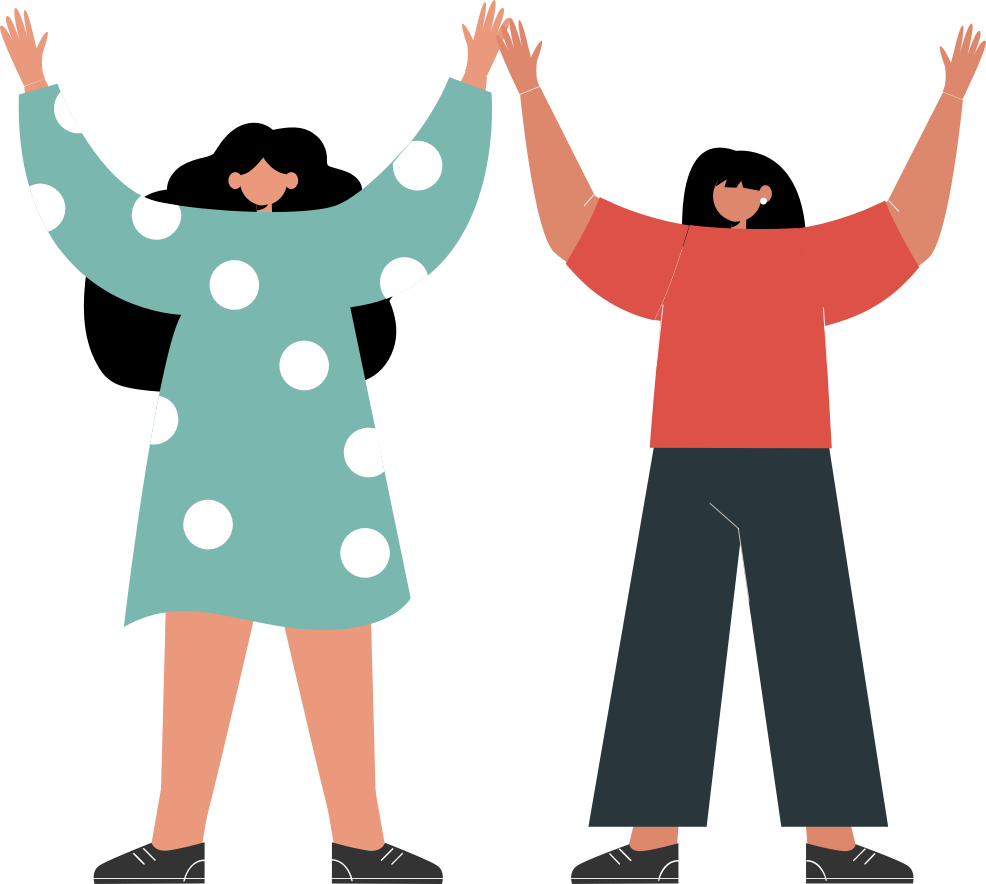 At our core, we're a content marketing agency. But we have a bigger 'why' that supports what we do.
By choosing Goodman Lantern as your content creation partner, you're making a pretty big impact too. You're helping us to act with integrity by providing remote work opportunities to women, many of whom are the breadwinners of their families.
Want to have a bigger impact? Get in touch with us atimpact@goodmanlantern.com or learn more.