Originally published October 29, 2022 , updated on July 1, 2023
Published Date: The date when the blog went live on GL website. Updated Date: The latest date when the GL Content team updated this blog.
Grow Your Business with Australia's Top Content Marketing Agency
It's our mission as a digital content agency to help you appeal to your ideal audience. We work closely with your team to understand your value offering, ensuring you gain access to a broad Australian audience.
Blog Writing Services
Article Writing Services
Whitepaper Writing Services
Web Content Writing Services
Brochure Content Writing Services
SEO-Optimised Content Writing
Blogs are one of the most effective ways to improve your brand reach and attract new customers. The topics you write about serve as a bridge between you and your prospective customers. Blogs are also a great way of demonstrating your industry expertise.

However, blogging takes time and resources that your business may not have. The Goodman Lantern team of expert writers will craft quality blogs that promote your products and services effortlessly. We will also implement SEO best practices, so you can rest assured that the increase in blog content will also go hand in hand with increased website traffic.
Articles can provide your readers with valuable information that can answer their questions and help them make decisions. The goal is to encourage readers to take action that benefits your company (for example, clicking on your online shop). Articles can also boost the authority of your business, which will help you gain more customers over time.

Our native English writers will research your industry and suggest how to grow your digital presence through articles. In turn, you can look forward to content that presents potentially complex ideas in accessible ways. Using a content marketing agency in Australia means you work with a team who knows the market well enough to write for it.
Whitepaper Writing Services
Building trust with your audience is key to persuading them that your products and services are worth purchasing. Whitepapers can help you to achieve this as they typically include well-researched, thought-leadership-type content. These in-depth documents are extremely valuable and can establish your company and team members as experts on specific topics.

As a content development agency, our whitepapers are expertly crafted to position your business as a solution to the problems that typically affect your target audience. In addition, we make a point of including a wealth of data and references, which adds credibility and gravitas to your work. Powerful factual information shared by your brand leads to greater brand authority.
Web Content Writing Services
A business's website is often the primary avenue consumers use to discover what's on offer. Web content writing should be based on a clear understanding of your target audience. As a digital content marketing agency, we make it our mission to collaborate with our clients to create stimulating web content that resonates with your readers.

We know that the nature of an online audience can change over time. For this reason, we like to regularly reevaluate the performance of your website to ensure the content remains relevant and engaging to your target audience. This takes a coordinated effort, which can be difficult for most businesses to do on their own.
Printed brochures can deliver powerful messaging that's on-brand. However, care should be taken to ensure your brochures are accurate and well written because once they are printed, they can't be amended. Enlisting the help of a professional content marketing agency is the best way to guarantee a professional standard.

While printed brochures can be costly, they remain in circulation for a long time. By choosing Goodman Lantern's brochure content writing services, you'll be well within your budget. With our range of industry professionals at your disposal, you won't be skimping on quality.
SEO-Optimised Content Writing
Growing a business can be a long and challenging journey. One of the main challenges is rising above the noise to make your brand stand out. SEO-optimised content can help your business climb to the top of Google's SERPs, making your brand more visible to potential clients.

Goodman Lantern comprises experts versed in helping businesses perform better in search engines. Our writing services achieve this by strictly adhering to basic SEO principles while seamlessly integrating keywords into website content. By maintaining a consistent flow of SEO content, we can generate leads and build brand awareness for your business. More quality leads are a great way to drive sales.
Grow Your Business With Our Digital Marketing Services
Now more than ever, you should be optimising your business for search engine ranking. Our SEO services include optimising your content as well as optimising your website to rank higher on search engines, with techniques like backlinks and third-party mentions to strengthen your brand.

Goodman Lantern is a content marketing agency for all types of industries, with a particular focus on technology, telecommunications, and financial services. We offer a wide range of SEO services, including organic and paid media. Our team of specialists execute our SEO services by working with our clients to do digital audits and make adjustments to their websites.
Inbound Marketing Services
Inbound marketing services are designed to attract your target audience to content that is valuable to them. Producing regular inbound marketing material allows you to build your customer base organically.

Goodman Lantern will do the research to ascertain exactly who your target audience is. Once we understand your audience's pain points, we create content that helps them to solve their challenges. In the process, your Australian business, local or national, will be able to make a genuine connection with people who follow you.
Content Distribution Services
The unfortunate truth is that the best content in the world won't have any effect if it doesn't reach the people it's intended for. With more businesses vying for consumers' attention, catching the right readers' attention becomes increasingly difficult. Goodman Lantern's professional content distribution services can help your brand to break through the noise.

We promote your content on the platforms where your target audience spends time, ensuring your message is seen where it will be received best. Our strategic approach, which focuses on creating genuinely valuable content, also increases the likelihood of online users sharing the content to expand the reach of each piece.
Effective online marketing cannot occur with written content alone. Nowadays, consumers have so much information at their fingertips that it often takes more than a snappy headline to grab their attention. This is where Goodman Lantern's graphic design services come in.

We draw on years of experience in using graphic design to illustrate complex concepts. Our approach will help your readers understand your marketing message while giving them valuable information in a memorable medium. Your audience will remember the value they found in your content, increasing the chance that they'll purchase your product or service in future.
Translation & Localisation Services
Language barriers can become roadblocks to further growth for your business. New audiences – which could have a need for your products and services – are inaccessible without proper translation. Content that becomes incoherent once translated can even be damaging to your reputation. Localisation solves this problem by tailoring your content to speak to people from different cultures.

Our translation and localisation services can be applied to any type of content, whether it's translating the content on your landing pages or an entire website and social media profile. This is thanks to the diversity of our team, both in terms of geography and expertise.
Strategy and Planning Services
'Fail to prepare, prepare to fail' is a saying that's particularly apt in the context of digital marketing. Executing a marketing strategy is a long-term commitment that requires a consistent approach. Goodman Lantern can help you to create a content marketing strategy and plan that drives results for your business.

As a content marketing agency familiar with Australian audiences, getting results is our goal. We'll work hand-in-hand with you to ensure your strategy aligns with your business goals. With our help, you'll show potential customers of the benefits of your products and services and create a lasting impression.
How GL Fits into Your Local Australian Business
Goodman Lantern's content writing services are both diverse and thorough. We like to remain flexible to help our clients achieve their marketing goals, whatever they may be. We work hand in hand with local businesses so you can make a personal connection with people in your business's surrounding area.
Local SEO requires a particular set of copywriting skills and a team that understands both copywriting and SEO best practice. We perform checks on all your business content to make sure your audience knows where to find you. These services include landing pages, Google's 'my business' pages, contact pages, social media profiles, and more.


With Goodman Lantern by your side, it'll become easier to gain visibility among your customers. As your customers get to know and trust you, they're more likely to recommend you to their networks. There are few more satisfying feelings than cultivating a base of regular local customers. The Goodman Lantern team is here to build those relationships.
We have more than 100 happy clients.
Here's how we've helped them grow their businesses.
"Working with Goodman has fully exceeded my expectations. They really took the time to understand the brand and have been thoughtful in coming up with appropriate social content. My content team has been flexible and, frankly, just a pleasure to work with."
Tara Kelly
FDI Publishing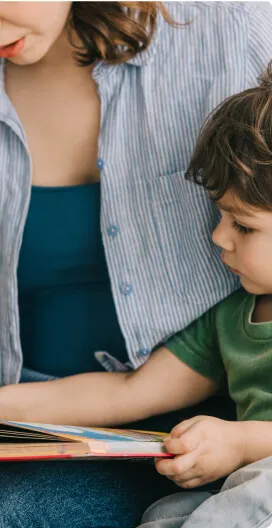 "We're delighted with our collaboration with Goodman Lantern. They've always delivered the content on time and have been extremely responsive to all our requests."
Jeremy Rocher
SoftBank-backed AutoStore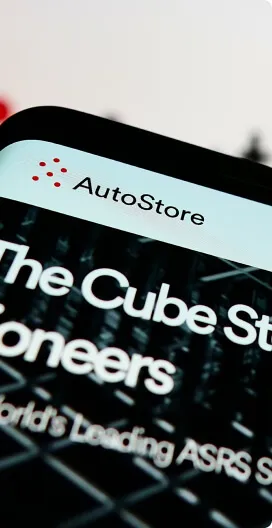 "The professionalism of the team is outstanding. Their communication is always open and honest. They're always proactive and forthcoming with new ideas to help us achieve our desired results. The project outcomes so far have been fantastic and exceeded all
our expectations."
Alex Fulcher
easyStorage
"I was very pleased with the professionalism and punctuality of GL's content team, especially in response to my requirements for something unique and conversation triggering rather than the standard cookie-cutter content."
Keith MacKenzie
Workable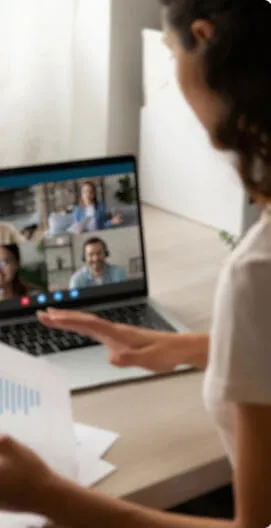 Our Work Guarantees Success
Content is one of the most powerful tools in marketing today. All industries and companies need content marketing to engage with their target audiences in a meaningful way.
Whether it's to connect with individuals or other businesses, the SaaS industry needs copywriting to market what they are offering. The main strength of content for SaaS businesses is its ability to explain products and services clearly. In this regard, Goodman Lantern has a lot of experience in making marketing content accessible to all types of consumers.

As the SaaS industry continues to grow, so do the competition and expectations for high-quality content. With our SEO content writing services for Australian companies, however, you'll be able to stand above the rest.
Exchanging information via digital channels is hugely important in the day-to-day lives of people, businesses, and even governments. As such, it's no surprise that the telecommunications industry is constantly innovating. Content marketing helps your business grab the attention of consumers to capitalise on new products and services.

Goodman Lantern's content services allow telecommunications companies to get their point across clearly. We have years of experience simplifying topics and explaining ideas concisely. This will also be in terms that your target audience will understand, which are far more likely to result in a connection – or even a conversion.
Augmented and virtual reality is an exciting industry in which we are just beginning to scratch the surface. The applications of products and services that use augmented reality include areas like education, entertainment, tourism, and public safety, to name a few.

Due to the ever-changing nature of the augmented reality industry, its businesses benefit from clear and adaptable content. With Goodman Lantern, you'll get just that. Our augmented reality content provides the dual benefit of being both informative and engaging.
Why You Should Work with Our Australia-Based Team
Goodman Lantern is a business built on teams of talented individuals. Our holistic approach to content marketing means that the resources of our Australia-based team are at your disposal. We're always happy to discuss your goals, how you want to achieve them, and what values you want to display. 
Whatever your industry, our team has the breadth of knowledge and experience to help. This allows us to produce content at a rapid pace without compromising on quality. On the contrary, we focus on user experience with content that is tailored for your audience.
Having a team on the ground gives us an edge regarding the human side of content marketing.
At Goodman Lantern, we love to really get to know our client's brand. We want to demonstrate the relevance of your products and services and boost the visibility of your business.
The Bigger Why That Drives Us
If you're looking for a leading content marketing agency, look no further. Goodman Lantern has helped hundreds of businesses make personal connections with consumers, ensuring stable, long-term growth.
Want to have a bigger impact?
Get in touch via [email protected]