Easy to read press releases
Writing a press release doesn't have to be difficult and time-consuming. At Goodman Lantern, we take company and product information to create copy which media and customers will find easy to read and digest.
Our team of professional writers is made up of journalists, editors, and other industry professionals. Together, we know exactly what the media wants to read and write about. We assign each client a press release writer and, with input from you, we develop a voice and story for your organisation.
Make use of our press release writing services today so you can tell your brand's story tomorrow.
Why do You Need this Service?
Expert writers produces press releases people actually want to read.
Far too often, these releases get lost in the mailbox of busy journalists and editors. Not with us.
Our writing is catchy and informative. We create press releases that assist with product and company announcements, but also craft copy that will tie into whatever the news agenda is at the time. We have written B2B, SaaS and consumer press releases. There's nothing that our communication professionals cannot tackle.
Our Clients Love Working With Us Because We Believe in Collaboration
At Goodman Lantern, our focus lies in fostering long-term, thriving relationships with our clients. We invest the time to truly understand not only their business but also the individuals driving the brand forward. Embracing a spirit of collaboration, and we are dedicated to supporting you every step of the way.
"We are delighted with our collaboration with Goodman Lantern because in addition to always delivering the content on time, they have also been extremely responsive to all our requests. Moreover, it was a real pleasure to work with a team that is both very professional and fundamentally human."
"The communication is excellent and receive responses within 24 hours."
"Goodman Lantern's team of Ph. D.-qualified analysts deliver strong growth hacking expertise. They provide simple, transparent, and open communication and project management."
"Goodman Lantern successfully delivered content on time. The feedback and professionalism have been great. They are very effective."
Pricing Plans
We tailor-make packages and pricing structures to suit your budget. No matter what your content needs, we can work out a plan perfectly aligned with your requirements.
Why GL?
No matter what type of content we are creating for you, Goodman Lantern delivers easy to understand and authoritative writing services. Through our services, we position your brand as an industry leader among your peers and customers.
Native-English Content Writers
With a team of first-language English content writers based around the world, Goodman Lantern is able to tap into the skills of a range of industry experts. Together, we take your marketing efforts to the next level.

SEO Experts
We are leaders in the field of search engine optimisation. We do in-depth research and use industry-appropriate keywords to get your business noticed and to generate leads.

High Conversion Rate
With a professional writing team who are constantly on top of industry trends, we write content that converts into new customers and sales for your business.

Thorough in Our Approach
We write research-driven content based on factual information. We dedicate a large portion of our time to this process to ensure everything is cross-checked and accurate.

High Content Standards
We have developed an in-house knowledge base, built on the highest industry standards. This means you can expect only the best with every piece of content we write for your business.

Personal Attention
With your dedicated project manager, you are guaranteed personal attention and a direct line to the team working on your project. This ensures that projects stay on track and all deadlines are met every time.
Press Releases FAQs
What is the purpose of a press release?
Press releases are an effective marketing tool for attracting mainstream and niche media attention. It imparts essential company news to the media and guides writers covering your information. This is useful as it allows you to control the narrative that is shared with the larger public.
Timely and informative press releases can help generate buzz around product launches, events, and any new updates in your company. Businesses also publish digital press releases on their website to help with SEO.
What do your Press Release writing services include?
Goodman Lantern offers premium Press Release writing services that take care of all your media communication needs. We craft user-centric, jargon-free press releases for journalists, editors, and other media personnel. We share your news in emotionally engaging ways that will grab the attention of any reader.
From catchy headlines to succinct press release copywriting to persuasive call-to-actions – we create keyword-rich, newsworthy content that will get you the right media exposure. Our Press Release content writing has helped many clients drive traffic to their websites, generate quality leads, and boost conversions.
What types of companies do you offer Press Release content writing to?
Press releases are useful for businesses in every industry. Many news outlets and industry magazines are great mediums to reach the general public and your niche market. Thus, our professional press release writing service has been employed by various companies to support their marketing and communications goals.
Our diverse clientele comes from various sectors, including SaaS, Telecom, IT & Software, Tech Automation, Accounting & Tax, Media & Entertainment, Education, Travel & Leisure, and eCommerce.
How do I make the most out of my press releases?
Press releases should align with your marketing and business goals for you to get the most out of them. Suppose the aim is to raise organic website traffic and optimise the press release for search engines and social media. In that case, you can include links to specific pages on your company website, landing pages, or blogs.
Our Press Release writing services integrate press releases into your content marketing strategy to ensure it reaches its full potential. We get you maximum exposure by using appropriate SEO keywords and search terms and posting press releases on your website and social media. We also monitor marketing metrics for press releases to see how readers react to them.
How do you measure the success of your Press Releases?
There are several metrics by which we can gauge the success of our press releases. Open rates and media coverage are two important ones. Open rates check if the press release is being opened by the right audience. Media coverage shows us if the press release led to published articles and stories by the media.
Once a story has been published, the website traffic and conversion rates evaluate how much traffic was generated as a result and if it led to buying decisions, sales, and revenue.
As part of our PR writing services, we keep track of metrics to understand the end users better. It also helps us tweak our press release copywriting to improve results.
How does high-quality Press Release copywriting help my business?
The main goal of a press release is to get news coverage. It generates interest with news writers, journalists, and reporters, telling them about your company and your products and services. This raises brand awareness in your target audience when they hear about your company from trusted sources.
High-quality press release copywriting educates your readers, drives website traffic, and provides content variety. With quotes from your company, your management, and team members, press releases also position you as a thought leader in your field.
Goodman Lantern has a team of talented content writers and industry experts. Having been on the receiving end of press releases, they know exactly what works and what doesn't. Increase your chances of success with media coverage with our press release writing services.
How do I get started?
Book a call with us today and find out how our professional Press Release writing services can help you grow your business. Reach us at +44 3300270912 or email us at info@goodmanlantern.com.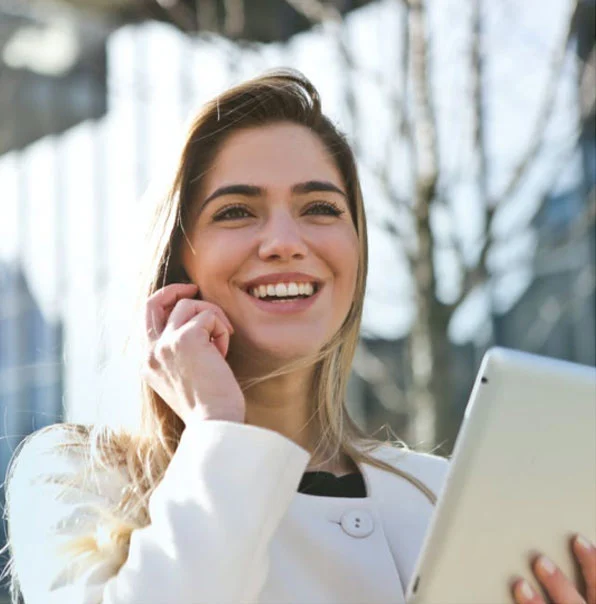 Get in Touch
Connect with us to take your brand to the next level. We will help you decide what the best content marketing approach for your business would be. Book a discovery call with us and we'll get started on a quick marketing audit to help you figure out your next steps.