Originally published February 8, 2023 , updated on June 24, 2023
Published Date: The date when the blog went live on GL website. Updated Date: The latest date when the GL Content team updated this blog.
Grow Your Business With The Netherlands' Top Content Marketing Agency
If you run a business in the Netherlands, you'll already know how valuable content marketing can be.
We recommend working with a world-class content marketing agency to help you reach your marketing goals.
Blog Writing Services
Article Writing Services
Whitepaper Writing Services
Web Content Writing Services
Brochure Content Writing Services
SEO-Optimised Content Writing
In many instances, advertisements are no longer the best way to get your target audience's attention. Blogs, in turn, have become an excellent tool to build a relationship with your customer base.
Goodman Lantern's writers and editors can create blog content to help you pull in potential customers from Google and other search engines.
Our writers are experts at creating informative articles, working to humanise your brand and foster a connection with your preferred buyer profile. Over time, your blog posts will earn your audience's trust and become an effective way to turn prospects into paying customers that continue to support your brand.
In a B2B context, articles typically offer insightful, industry-specific information valuable to readers.
Your articles must be accurate, up-to-date, and credible to be effective. But this often requires time-consuming research.
The Goodman Lantern team can streamline the article writing process for you. All our articles are researched, written, and edited by a highly specialised, experienced team. 
Of course, your articles also need to be optimised for search and fit into your broader marketing plan. They're a critical tool in drawing in and winning over prospects with valuable information.
Prospects that gain value from your website will start viewing you as a trusted, credible brand. This can help boost conversions and, ultimately, grow your business.
Whitepaper Writing Services
Whitepapers are in-depth documents that users typically download and saved in PDF format. These informative content pieces are great for exploring complicated industry topics and showcasing your knowledge.
Whitepapers are also one of the best ways to generate leads. As they typically contain hard-to-find information, you can ask users to share their contact details in exchange for the document. Once you have their data, you can nurture these leads.
Note that creating truly exceptional whitepapers can be hard work. At Goodman Lantern, we typically pair a senior writer and editor to ensure we produce whitepapers that will have an impact.
Web Content Writing Services
The Goodman Lantern team covers all digital content types. These include landing pages, blog posts, social posts, infographics, e-books, and articles.  We also understand that increased traffic to your website can result in more conversions. That's why our team will ensure your website content is always optimised for search. People who are looking for specific products and services will be able to find you through Google and other search engines. And, since SEO-informed web copy typically attracts high-quality leads, it's worth investing in this type of content.
Brochures are an easy way to educate your audience and promote your brand at industry events and trade shows. These print or digital documents can inform prospects of your latest offers but must be eye-catching and persuasive to be effective. Our professional content writing team is experienced in crafting creative and credible brochures. We'll ensure that your brochures include high-impact visuals and persuasive copy, so that they can help you make an impact wherever you share them. Brochures can also be used to bring your sales team up to speed. Share them with your sales staff before you attend an industry event.
SEO-Optimised Content Writing
Successful digital media pulls traffic to your website while targeting high-quality leads. Coming up on the first few pages of Google will mean you'll get more eyes on your content fast. But ensuring you're found in search engines can be challenging, especially if you don't have SEO knowledge or the right tools. At Goodman Lantern, our team specialises in SEO-informed content writing. Our SEO team and writers work closely together to create content that will increase your rankings. We'll insert trending, industry-specific keywords into your web copy. We'll also ensure the keywords you want to rank for are included.
Grow Your Business With Our Digital Services
Our SEO services are aimed at helping our clients optimise their content.
Your content must be eye-catching, credible, and relevant to your target audience. You also need to ensure your preferred target buyer sees your content. This is why investing in search engine-optimised content makes sense.
Our SEO content strategies include trending, industry-specific keywords that will hook your target audience. These are well-researched, rated by ranking, and carefully slotted into our clients' web pages, articles, and social media posts.
When a prospect searches for a question related to your industry, your company's content will be displayed in search. Once they're on your website, you're in an excellent position to convert them.
Inbound Marketing Services
Inbound marketing involves adopting a strategic multi-media approach that pulls clients to your website. It requires distributing different content forms across multiple digital platforms. 
This type of marketing typically involves using industry-specific, trending keywords to answer your clients' questions through search. This means your content accurately targets customers that are interested in your services or products.
Targeted content that's relevant to your client base can also be highly personalised, enabling you to genuinely connect with your client base online.
Personalised, targeted content can offer high value to your audience while helping you to build trust and long-standing relationships.
Content Distribution Services
Content must be distributed effectively to work. Without amplification through channels such as social media, your content risks getting lost. Strategising for effective content distribution is one way to ensure your content gets seen.
Scaling your business involves cleverly reducing input while maximising output, and strategically planned content distribution techniques are an example.
Our team will help you to create a cohesive content plan that will help you to create an omnichannel presence. In addition, we'll make it our mission to ensure your messaging remains consistent and on-brand – no matter the digital platform.
Of course, it'll relate to your audience in the Netherlands specifically. We always start with extensive market and industry research, so we can deeply understand your niche.
The Goodman Lantern team consists of content specialists with different skill sets and strengths. As such, we also offer graphic design services.
Our graphic designers are skilled at creating animated GIFs, infographics, videos, and striking whitepapers and e-books. We can also design your landing pages and logos for you, ensuring your brand makes a lasting impact.
Our team works closely together, giving each other feedback on designs to ensure our clients only get top-quality design work.
Translation and Localisation Services
In a digitally connected world, you can use your content to communicate with a global audience. 
However, it's important to understand your regional audiences. Content must be human, personalised, and friendly, which can be difficult to achieve in foreign languages.
Goodman Lanter's language translation, transcreation, and localisation services can help you to create persuasive copy, adapting the tone and language to naturally speak to regional audiences.
We can also adjust your marketing and advertising campaigns to suit the foreign market's style, cultural nuances, and values. As we've often worked in the Netherlands, we're accustomed to adapting content for a Dutch audience.
Strategy and Planning Services
Content marketing is only effective with adequate planning and distribution.
A marketing team should work closely and follow a clear roadmap to ensure everyone keeps their eye on the prize. Clearly defined objectives will help all team members to work toward one clear goal.
If you don't have an in-house content strategist, we recommend outsourcing this service to an agency specialising in content marketing. Together with your marketing team, they'll ensure that every piece of content has a clear purpose.
Any successful marketing or advertising campaign must follow a clear path and strategy to convey a unified message using a recognisable and consistent brand voice.
How GL Fits Into Your Local Dutch Business
Successful businesses in the Netherlands typically know how to use content marketing to their advantage. They're also able to maximise their content assets and prioritise efficiencies. Assets like time, capital, and staff capabilities are optimised to reduce input and maximise output.
Goodman Lantern works in the same way. Our versatile team comprises strategists, writers, editors, designers, developers, SEO experts, and other marketing specialists. As a result, we offer a unified, well-strategised, and holistic service.
If you aim to grow your client base beyond the Netherlands, we also offer effective marketing translation, transcreation, and localisation services to connect you to a broader audience.
Our approach is human-centric. We aim to truly understand your target audience, helping your business stand out in an online world that would otherwise seem cold and impersonal.
We have more than 100 happy clients.
Here's how we've helped them grow their businesses.
"Working with Goodman has fully exceeded my expectations. They really took the time to understand the brand and have been thoughtful in coming up with appropriate social content. My content team has been flexible and, frankly, just a pleasure to work with."
Tara Kelly
FDI Publishing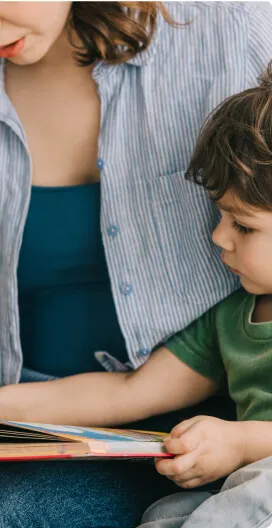 "We're delighted with our collaboration with Goodman Lantern. They've always delivered the content on time and have been extremely responsive to all our requests."
Jeremy Rocher
SoftBank-backed AutoStore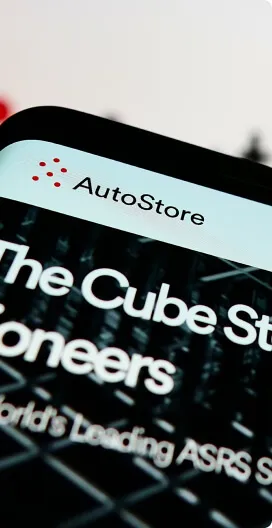 "The professionalism of the team is outstanding. Their communication is always open and honest. They're always proactive and forthcoming with new ideas to help us achieve our desired results. The project outcomes so far have been fantastic and exceeded all
our expectations."
Alex Fulcher
easyStorage
"I was very pleased with the professionalism and punctuality of GL's content team, especially in response to my requirements for something unique and conversation triggering rather than the standard cookie-cutter content."
Keith MacKenzie
Workable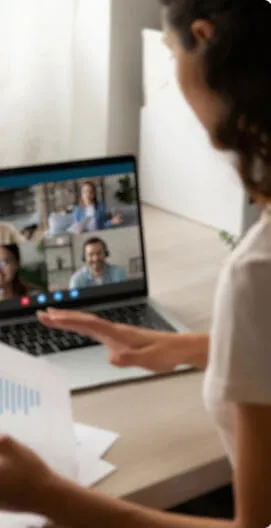 Our Work Guarantees Success
Content is one of the most powerful tools in marketing today. All industries and companies need content marketing to engage with their target audiences in a meaningful way.
The subscription economy is growing fast – with good reason. This type of software is convenient and cost-effective. 
However, scaling your SaaS business requires targeting, attracting, and staying connected with your target customers. And considering the cluttered online market and fierce competition, this isn't always easy.
At Goodman Lantern, our team has a strong focus on SaaS content marketing. We help our clients to streamline their communication processes, ensuring they stay connected to their clients.
We help them to execute their content marketing strategies, optimising their web copy and other digital media platforms to help them resonate with their desired audiences.
The telecommunications industry is rapidly growing, as are the pressures telecommunications companies face when keeping up with customers' growing demands.
Technology, software, and market trends are also ever-changing. The changing landscape allows brands to tap into the topics and conversations customers find interesting. But to add value to the discourse, it's critical to understand today's consumers.
Our content marketing services can help you stay top of mind in an industry where competition is fierce. Our writers can research trending topics to ensure you publish content that has an impact.
With the growth of digitalisation, it's no surprise that augmented (AR) and virtual reality (VR) is becoming so popular. Is your brand playing in this space?
For many customers, AR and VR can seem intimidating. Use this opportunity to educate your audience and grow your brand as a result. With the help of our content team, you can break down complex topics into bite-sized pieces that are easy to understand.
Our team of content creators can also help you to create explainer videos and infographics to personalise and humanise your content, helping you to make an impact over time.
Why You Should Work With Our Dutch Team
Our team in the Netherlands uses well-crafted content to help our clients reach their target audiences through content.
We understand that building a relationship with customers through valuable content can help businesses to increase their profits and grow. The content must, however, be distributed in a way that reaches and resonates with the target audience. Creating compelling stories also involves excellent writing skills and tapping into the nuances of different cultural-specific values.
Our specialised website translation, transcreation, and localisation services can help ensure your content really speaks to your target audience, whether they reside in the Netherlands or elsewhere.
Creating compelling content with a unifying brand message across multiple regions can, however, take time and effort.
That's why you'll be assigned a project manager when working with Goodman Lantern. This team member will ensure your content project runs smoothly.
Let's help you to adopt a content market strategy that allows you to scale successfully.
The Bigger Why That Drives Us
If you're looking for a leading content marketing agency, look no further. Goodman Lantern has helped hundreds of businesses make personal connections with consumers, ensuring stable, long-term growth.
Want to have a bigger impact?
Get in touch via [email protected]