Agriculture and Farming is One of the World's Leading Industries
The world relies on agriculture and farming. This sector and the goods it produces will always remain in high demand. However, with a saturated market and shifting consumer habits, the industry needs to showcase that it is following the trends and adjusting to the times.
Content creation is one of the leading ways businesses can display their adaptation to audience members. Writing is a powerful tool to cultivate and grow relationships between potential and existing customers. This sets agriculture and farming companies apart and assists in the increase of sales.
The Agriculture and Farming Industry is Shifting to Sustainability
Moving retail and marketing operations online is not a new trend in the Consumer Goods and Services industry. But it has gained more momentum in recent years with more customers getting comfortable with shopping online.
To succeed in the digital landscape, businesses must find new ways to reach out and attract customers. The right content can ensure that your product or service does not get lost in the online space and open up your company to a new audience.
The Agricultural and Farming Industry
Needs Concise Copy to Grow
Below are a few ways content helps the agriculture and farming industry
expand
Content that showcases the up and coming trends of the industry, paired with SEO enriched copy, helps businesses increase their search ranking, increasing visibility and attracting more potential customers.
A proactive outreach strategy assists farming companies in cultivating strong connections with their current and potential customers, helping them reach their ideal audience and seal the deal.
Specialised content builds trust in the company's audience, helping bolster the brand name and positioning the company as a leading expert in the field.
Content writing that remains transparent and persuasive can help audience members understand the company's process and build an authentic relationship that encourages loyalty.
How Can We Help You Grow?
We focus on creating relevant and valuable content
Our expert writing team curates content that is designed to attract a clearly defined audience, helping your business reach your target market and connect with ideal customers.
We help them forge new customer relationships and deepen existing ones
With content that remains up-to-date on all the latest trends in both the agricultural industry and sustainability, we can help you build long lasting connections with your audience
We curate custom-made marketing strategies
Our research and writing team will foster a marketing strategy that is proactive and meets the needs of your company. Over time, we can help you build your brand's name and increase sales.
We ensure efficiency in both quality and time
Our writing team prioritises deadlines without sacrificing quality. Our leading editors favour strong communication and you will neer be left wondering about the project's process.
Case Studies
Read all about our work for our clients in the case studies below.
We can help optimize website content for your online store
Our eCommerce content writing services were used by a well-known global manufacturer of power tools to optimize their product and category descriptions. Our involvement led to a 40% increase in website traffic.
Read more about our work here
Using long form content, we can amplify yours sales and boost your online presence
An e-commerce software firm needed our services to create a long form content. This allowed us to offer consistent and compelling content to educate their audience.
Read their story here
Our Clients Love Working With Us Because We Believe in Collaboration
At Goodman Lantern, our focus lies in fostering long-term, thriving relationships with our clients. We invest the time to truly understand not only their business but also the individuals driving the brand forward. Embracing a spirit of collaboration, and we are dedicated to supporting you every step of the way.
"Their project management system blew me away"
"Goodman Lantern has an unparalleled level of skill and talent, coupled with a keen understanding of implementation"
"Whenever we provide feedback or suggestions, they have always been receptive and open to making changes"
Pricing Plans
We tailor-make packages and pricing structures to suit your budget. No matter what your content needs, we can work out a plan perfectly aligned with your requirements.
Here's How Our Professional
Agriculture Content Writers Can
Help You
At Goodman Lantern, there are a number of factors that make us perfectly suited to be your preferred content marketing agency.
A Wide Network of Native-English Content Writers
Our large team of native English copywriters and editors have in-depth knowledge of your geography and industry. We have vast resources at our disposal, available to work across different time zones. So, no matter where you are based, we have a team that is able to assist you.

SEO Expertise
Our team is in the know about the latest in SEO rules and expectations. We write all online pieces with best practices in mind so that over time, your business ranks high in search results.

High Lead Generation
With our professional content writing and editing services, we develop solid leads for your team to follow up on. Many of these leads turn into customers. All of this because of top-quality content.

Experts at What We Do
Our content writers and editors are all experienced journalists and media experts. Along with our content team, we also have business experts that we lean on for business growth ideas and advice.

Ahead of The Trends
We are on top of industry trends and know how to use these to grow your business through content. We ensure that your business is ahead of the trends, too.

Personal Attention
No matter what your content needs are, we are able to create and deliver on time and with professionalism. We never miss a deadline and we work with you to ensure that we not only deliver according to the brief, but that we exceed expectations.
Agriculture & Farming FAQs
How do you approach content writing for Agriculture & Farming Companies?
The Agriculture and Farming industry is evolving with advancements in data, technology, and sustainability. Its marketing strategies need to adapt accordingly. Our Agriculture content writing services help you make your mark in the digital age.
We generate content at scale to help you cultivate your relationships with clients and grow your revenue. Whether you need an informative brochure on horticulture or social media posts for a farm open house – our agriculture content writers can attract your audience organically.
What types of Agriculture & Farming companies do you work with?
Be it small independent farms or large agribusinesses, everyone needs content. Our clients include several farming businesses such as crop producers and livestock ranches. We also work with businesses in the agricultural sector such as farm machinery manufacturers, fertiliser producers, green tech startups, and forestry companies.
Our versatile menu of Agriculture content writing caters to diverse content needs. We provide marketing content such as blogs, articles, newsletters, press releases, and ad copy. We also offer technical content writing including white papers, case studies, research papers, guides, and handbooks.
How do you write content for various stages of the sales funnel?
We design content to fit the needs of your customer at every step of their buyer journey. At the top of the funnel, a buyer has an initial interest in a product or questions about a service. We craft educational and engaging content for blogs, landing pages, and social media to get their attention.
In the middle and bottom of the funnel, buyers are evaluating their options more closely and are ready to make a decision. Sharing informative case studies and buyer's manuals guides them to make an informed purchase.
What Agriculture & Farming blog topics are your writers familiar with?
Most customers head online to get their questions answered. Providing answers in a company blog is a mutually beneficial way to support them and to promote your products or services. Maintaining a steady stream of relevant blogs might be a daunting challenge, but our agriculture writers can help you out.
Our team finds out what it is your readers like and curates a blog that caters to their interests. We can interact with farming enthusiasts with content about harvesting tips, contingency crops, and tractor reviews. By sharing engaging blogs on the latest agricultural trends such as sustainable farming, hydroponics, and biodiversity conservation, your prospective customers harvest the very best content from you.
Why do I need SEO for my Agriculture business?
SEO is a fundamental tool in digital marketing. In a saturated digital space, your website pages and blogs need to rank high in search engines to reach your audience. SEO helps with that.
We research trending keywords and search terms for your industry niche. Weaving them into your website content improves its search ranking and increases your brand's online visibility. This betters your chances of attracting potential customers.
How does high-quality content help my business?
Customer retention is an important metric to achieve for agriculture businesses. By forming a community of loyal customers, they can ensure sustained growth even in bad years. High-quality agriculture content writing goes a long way in cultivating meaningful relationships with customers.
Content is a proactive and targeted outreach strategy that shows your audience the value your brand can bring to their lives. It is a way to make them feel seen and heard during the buying process. It also is a way to stay connected once the initial purchase is over. Content has many short-term benefits, but its long-term benefits are the reason companies should invest in it now.
How do I get started?
Learn more about our Agriculture & Farming content writing services today! Book a call with us and find out how we can help grow your Agriculture & Farming business. Reach us at +44 3300270912 or email us at info@goodmanlantern.com..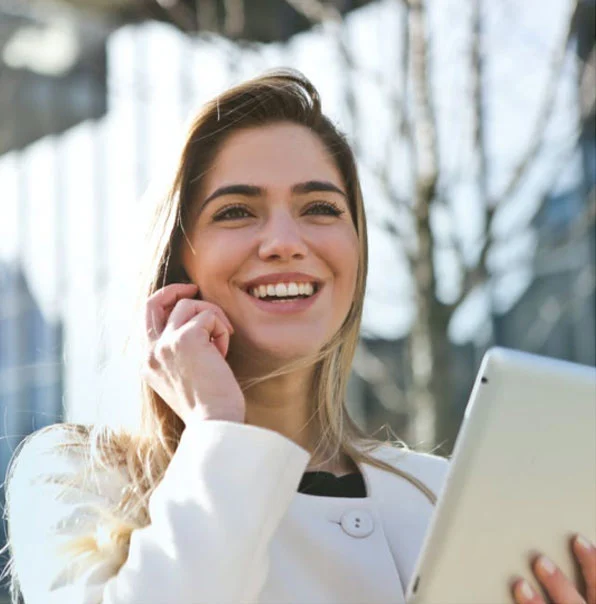 Get in Touch
Book a call with us today and find out how we can help grow your business. We will assist in planning a way forward, look at what your business needs are and develop a content plan accordingly.