The Environment & Sustainability Industry is Safeguarding our Future
Our actions impact the planet, and the devastation is only growing. To protect, conserve, and celebrate our planet and its diverse ecosystems, we need to start placing its health and wellbeing as a priority. The Environment and Sustainability industry plays a vital role in both spreading the message and encouraging significant action to safeguard the planet and those who call it home.
Connection begins with communication, and when it comes to companies building a relationship with their audience, content writing is key. Powerful and passionate copy, paired with SEO keywords, reaches a wider audience range, captures the hearts of viewers, and urges them to act.
The Environment & Sustainability Sector Strive for a Flourishing Future
The future of the Environment and Sustainability industry is driven by two factors: the customers and the state of the planet. Customers are now demanding more sustainable approaches to everything, from business to basic needs. The planet itself tells us the severity of change we need to make. Environment and Sustainability companies are growing into one of the leading and most important sectors globally.
Environment and Sustainability companies will continue to rely on content creation to share information and resources, raise awareness, and motivate mass action. Reaching a wide and diverse audience is vital, both now and in the future. Content writing will remain one of the strongest tools in increasing site traffic, spreading the message of hope, and encouraging actions across the board to truly make a difference.
Why does this industry need content
to grow?
Environment & Sustainability Companies Need Content to Share their Message
Emotive diction paired with striking imagery enhances the audience's understanding of the topic at hand and helps them visualise the impact, increasing engagement and encouraging action.
SEO enhanced copy helps companies rank higher on search engines, increasing the audience range, demographic, and site traffic.
Researched and specialised writing that stays on top of the latest digital trends helps build trust between audience and company, increasing awareness and customer loyalty.
Tailor-made marketing strategies designed to uphold the company's goals help grow the audience range and boost engagement over a long period of time for durable change and impact.
How Can We Help You Grow?
We produce personalised, emotive, and engaging content
Our specialised writing team is fluent in creating persuasive content that connects the reader to the topic at hand while showcasing your unique brand voice. This helps the audience build a stronger level of trust and understanding, further encouraging action and engagement
We custom craft marketing strategies
Marketing strategies designed with your company goals in mind support growth. By curating a wide range of content types, from long-form blog posts to social media updates, our specialised marketing team can help expand your company reach
We ensure your company stays on top of digital trends
In this fast-paced, digital world, companies need to consider what is currently on people's minds. Our research team takes time to analyse the latest trends and news to ensure your company remains relevant and reliable
We help you reach a wider, more diverse audience
With SEO enriched copy, our specialised content writing team can help your company rank higher on search engines, improving visibility and attracting a larger audience to spread the message to
Case Studies
Read all about our work for our clients in the case studies below.
We can help optimize website content for your online store
Our eCommerce content writing services were used by a well-known global manufacturer of power tools to optimize their product and category descriptions. Our involvement led to a 40% increase in website traffic.
Read more about our work here
Using long form content, we can amplify yours sales and boost your online presence
An e-commerce software firm needed our services to create a long form content. This allowed us to offer consistent and compelling content to educate their audience.
Read their story here
Our Clients Love Working With Us Because We Believe in Collaboration
At Goodman Lantern, our focus lies in fostering long-term, thriving relationships with our clients. We invest the time to truly understand not only their business but also the individuals driving the brand forward. Embracing a spirit of collaboration, and we are dedicated to supporting you every step of the way.
"Their responsiveness to feedback, ability to quickly learn about new industries, and commitment to quality contribute to a collaboration that will continue into the foreseeable future."
"Goodman Lantern has an unparalleled level of skill and talent, coupled with a keen understanding of implementation."
"We are delighted with our collaboration with Goodman Lantern because in addition to always delivering content on time, they have also been extremely responsive to all our requests. Moreover, it was a real pleasure to work with a team that is both very professional and fundamentally human."
Pricing Plans
We tailor-make packages and pricing structures to suit your budget. No matter what your content needs, we can work out a plan perfectly aligned with your requirements.
Here's How Our Professional
Environment Content Writers
Can Help You
No matter what type of content we are creating for you, Goodman Lantern delivers easy to understand and authoritative writing services. Through our services, we position your brand as an industry leader among your peers and customers.
Native-English Content Writers
With a team of first-language English content writers based around the world, Goodman Lantern is able to tap into the skills of a range of industry experts. Together, we take your marketing efforts to the next level.

SEO Experts
We are leaders in the field of search engine optimisation. We do in-depth research and use industry-appropriate keywords to get your business noticed and to generate leads.

High Conversion Rate
With a professional writing team who are constantly on top of industry trends, we write content that converts into new customers and sales for your business.

Thorough in Our Approach
We write research-driven content based on factual information. We dedicate a large portion of our time to this process to ensure everything is cross-checked and accurate.

High Content Standards
We have developed an in-house knowledge base, built on the highest industry standards. This means you can expect only the best with every piece of content we write for your business.

Personal attention
With your dedicated project manager, you are guaranteed personal attention and a direct line to the team working on your project. This ensures that projects stay on track and all deadlines are met every time.
Environment & Sustainability FAQs
What do your Environment, Sustainability, and Energy content writing services include?
The Environment and Sustainability industry is crucial in promoting the health of our planet. Companies in this industry need to emotionally connect to their audience to spread awareness and inspire change. Our content writing services help them do just that.
Our team of energy and environment content writers is adept at crafting moving and memorable copy. Paired with SEO tactics, we effectively relay your message to a wide audience. We help you build a relationship with your customers and encourage them to take bold actions for a better world.
What types of Environment & Sustainability companies do you work with?
Environment & Sustainability companies are trying to solve a vast range of problems such as pollution, deforestation, and global warming. To tackle such complex issues, solutions come from a variety of sectors ranging from waste management to green infrastructure.
We offer environment and energy writing services to environment law firms, renewable energy businesses, green tech startups, and sustainable farming companies, amongst others. All these companies have a lot on their to-do lists as they work for a better future for all of us. We help them tick off quality content.
Can our content combat greenwashing?
Unfortunately, there is a lot of misleading content and advertising that exists in the digital space. Many corporations have caught on to their buyers' desire for more sustainable practices and, in response, they're marketing products or services as more environmentally friendly than they actually are. One of the best ways to combat this issue is by educating consumers with truthful and engaging content.
Our environment content writers carry out thorough research to ensure content that is factual and accurate. We help you fight greenwashing by educating your customer base, vendors, and investors with content backed by data and science.
What blog topics are your environment content writers familiar with?
Blogs are a great way to raise awareness on various sustainability topics. Our writers can pen articles on anthropogenic climate change, biodiversity loss, and environmental policies. We can share tips on how to start composting, how to recycle plastics at home, and how to live a zero-waste life.
Whether you need an elaborate piece on the SDGs or a concise listicle on the best sustainability podcasts (or a podcast of your own!); our environment content writers can help you out.
Do you offer content writing services for Environment & Sustainability startups?
With the rise in environmentally-conscious customers and investors, the need for innovative entrepreneurs and startups has also grown. Environment & Sustainability startups are aiming for a triple bottom line. They need to make profits while doing social good, so they need all the help they can get.
We offer website content such as blogs, ad copy, newsletters, and brochures to help you build a community of conscious consumers. We can craft technical content such as white papers, case studies, business plans, and eBooks for VCs, investors, and crowdfunding platforms. From raising awareness to building capital to solving major problems – we can help you at every stage of your startup journey.
How does high-quality content help my business?
Increasing engagement is a key factor in the success of any company, be it a large multinational or a grassroots organisation. This is especially true in the environment and sustainability sector.
High-quality content helps sustainable companies connect with their audience. It allows them to share accurate information and motivate mass action. Our talented team of environment content writers craft marketing strategies that help you achieve your goals and create sustainable engagement.
How do I get started?
Learn more about our Environment & Sustainability content writing services today! Book a call with us and find out how we can help grow your Environment & Sustainability business. Reach us at +44 3300270912 or email us at info@goodmanlantern.com.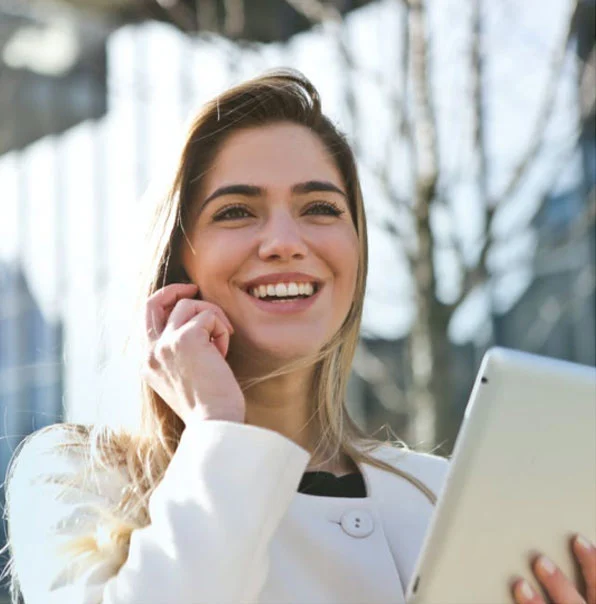 Get in Touch
Connect with us to take your Recruitment and Human Resources company to the next level. We will help you decide what the best content marketing approach for your business would be. Book a discovery call with us and we'll get started on a quick marketing audit to help you figure out your next steps.