IT and Software Products Are Used In Every Field Imaginable
Their products and services permeate every sector and industry in today's digital era.
Be it an accounting firm managing money or a design company creating extraordinary projects – IT and Software forms the backbone of their operations. The nature of our modern world is such that businesses and individuals would not be able to navigate our high-tech day-to-day lives without software.
This industry is as important as it is innovative. IT and Software engineers are constantly coming up with new and better products. Companies are finding creative ways to market and sell those products. Our IT and Software content writing services can help you there. We bridge the gap between your product and your audience with high quality, original content.
In a Paperless World, IT and
Software Grow Even More
Important
Paperless solutions are the current buzzword – computer software is replacing paper in administrative and operational duties. As an IT and Software company owner, you are aware that software is taking center stage and it's your job to lead the way.
As you move forward, bring your customers with you on your journey. Promote your products, share your insights, and engage with your audience through the various content channels available to you. IT and Software content writing can be the key to unlocking a deeper connection with your customer base.
Content Can Transform the
IT and Software Industry
Here are just some of the ways in which content can help your IT and Software
business grow
People are often a little frightened to switch from hard to soft content copies. Expert marketing content will explain everything your clients need to know about your software and make the change simpler and easier.
Content guidelines that explain your IT product benefits and features in a simple, informative and educational way will assist users to master these features with ease.
Simple, easy-to-understand content and how-to guides will teach users how to use your company's software effectively. By showing how your product makes their lives easier, these guides explain why your software is better than your competitors.
It can take a while for people to learn all the benefits of your company's new software. Use Goodman Lantern's marketing acumen to build content and expand your audience. All it takes is your software – and the right content.
How Can We Help You Grow?
At Goodman Lantern, IT and Software Content Creation is Second Nature
We combine almost a decade of experience in software development and content creation to form the perfect content marketing agency for your IT and Software business. We are experts in assisting software companies to lead online conversations.
We help you position yourself as an industry leader
Through our article writing services, we create industry-specific thought-leadership content for IT and Software companies.
We unpack complex terms
Our intuitive whitepaper writing service is designed to mold technical jargon into palatable and relevant messaging that resonates with your customers.
We use research to highlight what you do
Our professional IT and Software content writers are able to create content that speaks about the software industry and its various benefits.
Case Studies
Read all about our successful projects in the case studies below.
We can help grow your company's brand and influence in the market
Our content services assisted an international SaaS FinTech company to increase their market share.
Read more about our work here
Using regular content, we can help increase your website traffic
An e-commerce software firm needed our services to create a regular influx of long form content to educate their audience.
Read their story here
Our Clients Love Working With Us Because We Believe in Collaboration
At Goodman Lantern, our focus lies in fostering long-term, thriving relationships with our clients. We invest the time to truly understand not only their business but also the individuals driving the brand forward. Embracing a spirit of collaboration, and we are dedicated to supporting you every step of the way.
"Goodman Lantern created best-in-class technological deliverables, strategized impactful avenues for business growth, and delivered compelling tools to pitch the app to investors."
"Whenever we've provided feedback or suggestions, they have always been receptive and open to making changes."
"Goodman Lantern's team of Ph. D.-qualified analysts deliver strong growth hacking expertise. They provide simple, transparent, and open communication and project management."
Pricing Plans
We tailor-make packages and pricing structures to suit your budget. No matter what your content needs, we can work out a plan perfectly aligned with your requirements.
Here's How Our Professional
Software Content Writers Can
Help You
At Goodman Lantern, there are a number of factors that make us perfectly suited to be your preferred content marketing agency.
A Wide Network of Native-English Content Writers
Our large team of native English copywriters and editors have in-depth knowledge of your geography and industry. We have vast resources at our disposal, available to work across different time zones. So, no matter where you are based, we have a team that is able to assist you.

SEO Expertise
Our team is in the know about the latest in SEO rules and expectations. We write all online pieces with best practices in mind so that over time, your business ranks high in search results.

High Lead Generation
With our professional content writing and editing services, we develop solid leads for your team to follow up on. Many of these leads turn into customers. All of this because of top-quality content.

Experts at What We Do
Our content writers and editors are all experienced journalists and media experts. Along with our content team, we also have business experts that we lean on for business growth ideas and advice.

Ahead of The Trends
We are on top of industry trends and know how to use these to grow your business through content. We ensure that your business is ahead of the trends, too.

Personal Attention
No matter what your content needs are, we are able to create and deliver on time and with professionalism. We never miss a deadline and we work with you to ensure that we not only deliver according to the brief, but that we exceed expectations.
IT & Software FAQs
Where would an IT & Software company use content?
IT & Software companies work with programming, codes, and numbers. While this can be converted into an API or Virtual Machine, it is not enough to sell it. Your customers need to be able to understand your product and the value it brings to their lives. This is where you use content.
High-quality, informative content can close the gap between your product and your audience. It can guide customers along the sales funnel and eventually, make a positive buying decision. Consistent and relevant content also helps in building trust with your audience.
IT & software content writing can look like an engaging newsletter sharing market insights or an informative user tutorial. It is simply too good of a tool to not use.
What is your approach to IT & software content writing?
IT & Software is a constantly evolving industry. It is an ever-changing mix of established companies, new start-ups, and innovative ideas. Our IT & software content writing services are designed to match up to the fast-paced nature of this industry.
Our team is well-versed with the best practices in SEO technical content. We constantly update our knowledge base to best cater to our clients. We take the time to understand your products and services. And we break it down into easy-to-understand, jargon-free content. As your company grows and pushes the boundaries of the industry, we help you bring your customers along for the ride.
What types of IT & Software companies do you work with?
At Goodman Lantern, we value curiosity and a go-getter attitude. We love taking up new challenges and working with a wide range of businesses. In the IT & Software sector, we have worked with website and mobile development companies, UX and UI design firms, and machine learning and artificial intelligence start-ups, amongst others. So, whether it is an IoT firm that needs IT copywriting or a Cloud computing business that requires product descriptions – we do it all and we do it well.
How do you tailor your IT content writing services to my business's specific needs?
Working with a diverse clientele has shown us the various content and marketing challenges IT & Software companies face. At the start of a project, we carry out thorough research into your industry niche. We take the time to understand your company, its brand identity, and the nuanced challenges it faces. This helps us create a strong content marketing strategy that addresses your specific issues and establishes an authentic online persona.
What do Goodman Lantern's IT & Software content writers bring to the table?
Our team is made up of the best software content writers and tech experts in the industry. We have an uncanny knack for writing simple and effective content that attracts a wide audience and inspires them to take action.
Writing new content can be a sizable time commitment. Our writers provide exceptional content at scale without compromising on quality. Outsource your content creation, tick it off your task list, and let the experts do what we do best.
What IT & Software blog topics are your writers familiar with?
When it comes to IT & Software, there are a host of fascinating topics to write about. The benefits of CSS versus HTML, tips and tricks for cybersecurity, popular trends in the SaaS sector – the list is endless. So, we find the right topics for you.
We look for issues that would be relevant to your company and your target audience. For instance, case studies are a great way to show how your products helped solve a customer's problem. In a similar vein, informative tutorials or how-to blogs can show customers how to solve challenges they face. We use a variety of blog topics to increase your online presence and help you connect with your customers.
How do I get started?
Book a call with us today and find out how we can help grow your IT & Software business. Reach us at +44 3300270912 or email us at info@goodmanlantern.com.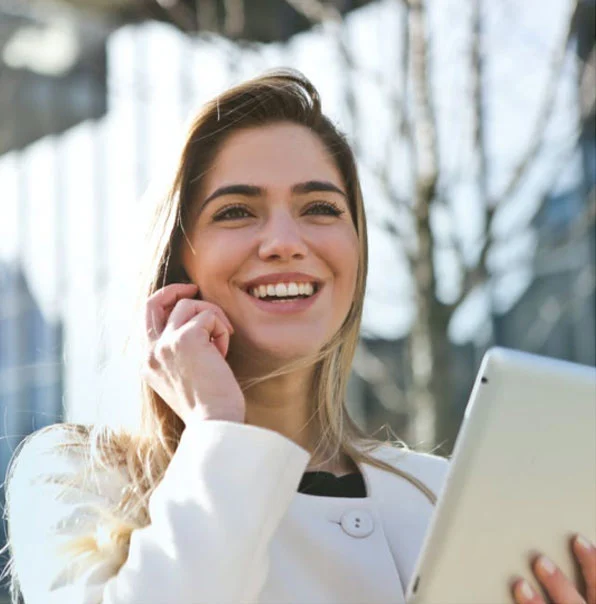 Get in Touch
Book a call with us today and find out how we can help grow your IT and Software business. We will assist in planning a way forward, look at what your business needs are and develop a content plan accordingly.