Originally published February 11, 2022 , updated on January 23, 2023
Published Date: The date when the blog went live on GL website. Updated Date: The latest date when the GL Content team updated this blog.
Attract and inspire both existing and potential customers with high-quality, striking graphic designs. Our team of expert designers tailor-craft graphics that showcase the value and originality of your business and brand.
How Graphic Design Helps Business
No matter what kind of business you run or what industry you're in, graphic designs attached to your company are what help you stand out from the competition.
Graphics such as logos, brochures, and infographics set the tone of your business and display the creativity, innovation, and authenticity your company can provide.
Graphic design is one of the best boosts to your marketing strategy. Striking visuals attract audiences and entice them to your brand and offering. Graphics sculpted with a purpose in mind help inform readers and viewers. As the statement goes, a picture is worth a thousand words. Now, your unique images can tell your business's story.
Using educational graphics on your website draws the readers' attention to information you want to stand out. Adding awe-inspiring images breaks up heavy content and serves as a visual demonstration of certain ideas. Images, in general, helps to improve user engagement which bolsters website traffic.
Humans are attracted to beauty. Dazzling colours and creative images assist in increasing delight and encouraging action from users. In addition, interesting graphic designs enhance the user's experience. A web page with only words can quickly become boring, while ones with exciting visuals and numerous ways to receive information help create a strong and positive first impression.
As a graphic design agency, we specialise in showcasing the professionalism and originality of your business through memorable visual content and designs.
Benefits of Our Graphic Design Service Company
Our team of experienced graphic designers offers innovative and professional services that help bolster your brand image and recognition.



Whether you're looking for a new logo, an educational infographic, or interactive illustration to excite and inspire, we've got you covered. With a multitude of perspectives and skills, we are the best graphic design agency to improve your visibility and entice both your current and potential customer base.
We design graphics and visuals that improve communication while remaining entertaining and informative. All our designs are authentic and stay true to your brand voice. With professional graphic design services, let us help you increase your conversion rate and website traffic.
A Rich Palette of Options
Our talented team of graphic designers is versed in an array of services to suit your unique business requirements.
Whether you're looking for illustrations to brighten your website, infographics to inform your audience in a novel way, or a whitepaper design to showcase your offerings, Goodman Lantern has you covered.
We go through your company's needs and goals and develop a marketing strategy that will help bring them into reality. From there, we choose which graphic services are best suited for the job.
Your home landing page is the first thing viewers see when they visit your website. Therefore, it needs to emulate the professionalism and tone of your business as a whole.
Being a graphic design service provider, our multiskilled design team will help you showcase your business in the best way possible on any of your website's pages.
Whitepapers don't have to be boring. Sell your services with professionalism and memorable designs with our whitepaper design services.
Along with your selling points, we can help you incorporate infographics, data, and educate potential prospects in an engaging way. Transform the way you do business with our whitepaper design services.
Designing brochures can be complicated and time-consuming. Instead of battling with the process yourself, let us perfect it for you. We assist you in showcasing your business, services, and purpose thrillingly and magnetically.
As an all-inclusive, go-to resource, your brochure needs to include memorable bites of information. With a bit of colour, striking designs, and the right amount of information, you can generate more leads with your custom-crafted brochure.
Marketing Presentation Design
Deliver a magnetic and memorable marketing presentation with our help. You can't impress with just words. Now, we can assist your business in putting its best foot forward with professional yet exciting designs.
Showcase your company and its purpose with eclectic and tasteful designs that relay information while demonstrating innovation.
Your business logo acts as the face of your enterprise. It, therefore, needs to emulate your values, purpose, and tone as a whole. Though it may be small, your logo is one of your brand's most important aspects.
Let us help you create a memorable and uplifting logo that attracts, delights, and encourages action from both your current and potential customers.
Spice up your website with unforgettable illustrations that showcase your company's innovation and creativity while remaining true to your brand identity.
Information is elated in numerous ways, and illustrations are both educational and eye-catching. With our illustration design services, we can help you add a new element to your business.
Tell your brand story in an entirely new and thrilling way with interactive infographics. Educate, inform, and excite your audience with a novel way to learn about your business.
Choose from a range of designs and start reaping the benefits in no time.
Our Graphic Design Process
At Goodman Lantern, we have streamlined and perfected the process of our online graphic design services.
First, you get in contact with us, and together we curate a creative brief that outlines the goals of your business and how graphic design will help you reach those targets.
We then assign a team to your project, and they start designing your graphics. You will be in constant contact with the project leader, who will be providing you with regular updates and drafts.
Finally, you can choose the design you like best, and once you're satisfied, we will help you implement and distribute your new, bespoke design.
Why Should You Choose Us?
Goodman Lantern adheres to the highest standard of professionalism, dedication, and passion.
Our graphic design team is fully versed in the language of marketing and design and understands the intricate ways in which graphics relay information about your company and brand.
Everything our design team creates is brand new, ensuring all projects produced are original, authentic, and tailor-made to suit your business and company goals.
Together, we help you curate graphic designs that attract, delight, inform, and engage your target audience. With a team that consists of multiskilled marketers and designers worldwide, you can be sure to receive your finished project in no time.
From the ideas stage to the curation of your design, we ensure all projects are delivered with elegance and zeal. We analyse your ideal audience members and your business goals to ensure all delivered work helps you reach your goals. With inexpensive, efficient graphic design services, we will help you uplift your business and stand out from the competition.
Are you ready for growth?
We're here to help You Take Your Business to the Next Level.
While the SaaS industry is complex, your content doesn't have to be. At Goodman Lantern, we simplify the intricate and complicated nature of SaaS and its related jargon through graphic design. With infographics, illustrations, and exciting designs, we can help you educate your audience in a fun and thrilling way that still conveys all the information it needs.
Being a graphic design agency, we craft designs that drive measurable leads, enhance new opportunities and prospects, and increase revenue for your SaaS business. Graphic designs are one of the most powerful communication and information-sharing formats.
Graphics created with your company's target market in mind help attract potential customers and increase lead generation. Make your business and website more memorable and striking with graphic designs that boost your reputation and brand image. Increase visibility and awareness and users and readers alike.
Unforgettable and exciting graphic designs are powerful when it comes to customer engagement and action in the telecommunication industry. With an ever-changing sector growing in popularity, it's difficult to stand out in a saturated market.
While our reliance on telecom is becoming more prominent, it can still be difficult for most people to grasp. Combining magnetic, memorable, and insightful graphic designs is one way to combat the competition and simplify complicated concepts. Our online graphic design services ensure that both your current and potential customers understand your company's values and services, helping place you as an authority figure in the telecom sector.
With striking infographics and brochures that speak directly to your target audience, we will help you boost your brand visibility and generate greater leads. Whether you require graphics for whitepapers, case studies, or interactive social media posts, we can assist in expanding your business growth and reaching the next level of success.
Goodman Lantern offers virtual and augmented reality graphic design services that excite, inspire, and inform audience members. Augmented reality is fast becoming a powerful foothold in the technology industry, and it's expanding rapidly.
To remain relevant and position your brand and business as a thought leader in the industry, your company needs educational and engaging content. Graphic designs can provide just that succinctly and attractively. With a growing and progressive industry comes a diverse audience range. As an online graphic design agency, we specialise in curating interactive images that are audience-driven and solution-based.
Let us help you position your brand as a leader in the augmented reality industry. Incorporating graphic designs into your business marketing and website will generate more leads and increase your revenue. If you're ready for the next tier of technological success, we're here to help.
Our Clients Love Working With Us Because We Believe in Collaboration
At Goodman Lantern we're all about building long-term, successful relationships with our clients. We take the time to get to know their business AND the people behind the brand. In true collaborative spirit, we do everything we can to tell your story and help your business grow.
"Goodman Lantern has an unparalleled level of skill and talent, coupled with a keen understanding of implementation."
"Whenever we've provided feedback or suggestions they have always been receptive and open to making changes."
Head of Content, ASMALLWORLD
"We are delighted with our collaboration with Goodman Lantern because in addition to always delivering the content on time, they have also been extremely responsive to all our requests. Moreover, it was a real pleasure to work with a team that is both very professional and fundamentally human."
Marketing Manager, AutoStore
We tailor-make packages and pricing structures to suit your budget. No matter what your content needs, we can work out a plan perfectly aligned with your requirements.
Graphic Design Services FAQs
How is this different from purchasing a design template?
Personalised graphic design services are hugely different from purchasing an online template. Anyone can purchase a template, which means you are likely to share your graphic elements with other companies when you opt for this path. This makes your business and brand less authentic and less memorable. However, when you reach out to a professional graphic design agency, we tailor your graphics to suit your business and company goals, making original, unique graphics from scratch that grab attention.
Can I receive revisions if I don't like the design?
Absolutely. We will never be satisfied if you are not. You can request revisions if you are not happy with the end product, and our team will attend to them right away.
Who owns the copyrights to the designs?
While we may be the creators of the graphic designs, you and your business remain the sole owners of every design you purchase from us.
What is your design process?
Our streamlined design process is efficient and inexpensive without sacrificing quality. We begin by sitting down together and cultivating a design strategy. Our team of experts design and get to work on creating multiple graphics to reflect your brief. Once you have chosen and accepted a design, we will help you implement it across the board.
How many different designs can I choose?
You can choose any number of designs you'd like to receive.
How long is the creation process?
Our creation process usually takes between one to two weeks.
Are you ready to take your brand image and awareness to the next level? Our graphic design services are guaranteed to bolster your visibility and place your company on the map.
Book a consultation call with us or send through an email, and we'll get started on creating an authentic graphic for your business.
We've helped develop the voice behind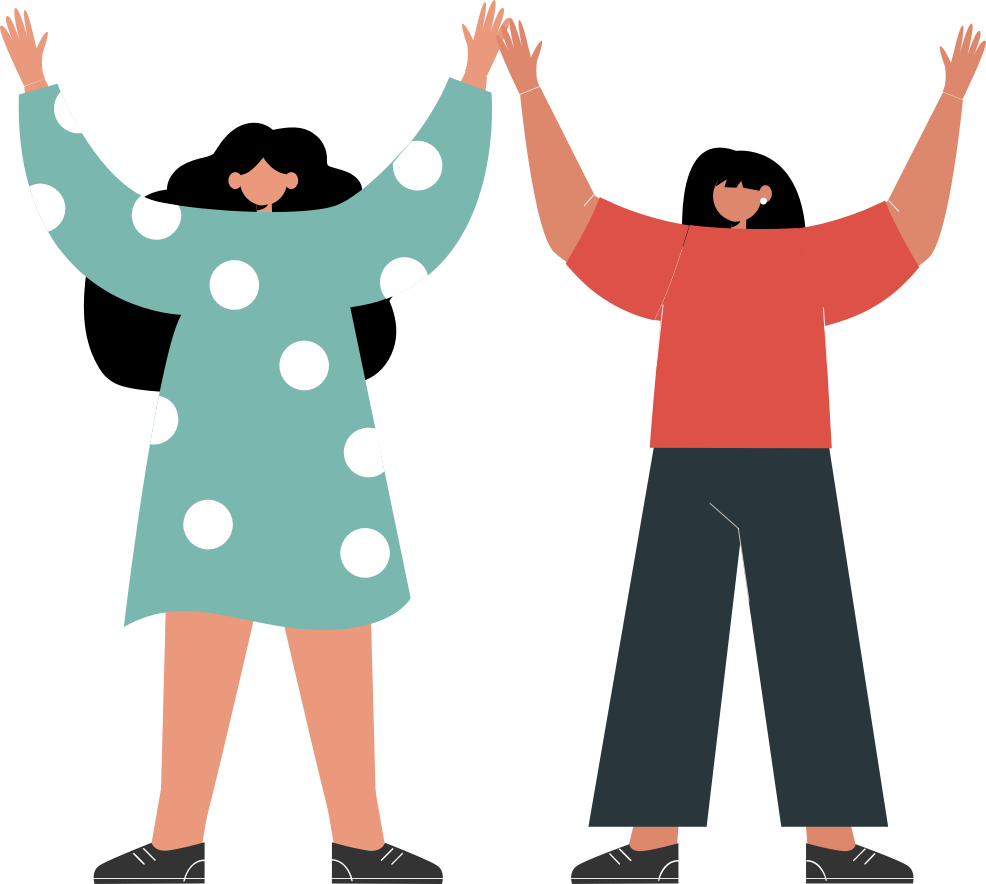 At our core, we're a content marketing agency. But we have a bigger 'why' that supports what we do.
By choosing Goodman Lantern as your content creation partner, you're making a pretty big impact too. You're helping us to act with integrity by providing remote work opportunities to women, many of whom are the breadwinners of their families.
Want to have a bigger impact? Get in touch with us at [email protected] or learn more.