Originally published April 6, 2023 , updated on May 17, 2023
Published Date: The date when the blog went live on GL website. Updated Date: The latest date when the GL Content team updated this blog.
Welcome to our Rising Stars campaign page, where we honour and celebrate the incredible women in the global technology and marketing industries. 
Meet the Marketing Industry's Rising Stars
We aim to recognise the achievements of accomplished, dynamic women and to provide a platform where they can share their experiences and insights. In the process, we'd like to inspire more women to pursue careers in marketing and technology to help establish a more diverse, inclusive industry for all. We're passionate about career development for women, and would love for you to participate in our campaign.
Be inspired by this month's list of Rising Stars and nominate your own Rising Star at the bottom of this page.
Note that our Rising Stars are not ranked in any particular order.
A twin mom turned writer who strongly believes that the path to successfully impacting your readers is mainly through compassion, even when you are trying to sell them a professional technological solution. "I fell in love with marketing because it let me play Cupid in matching a potential customer and the perfect solution through my content pieces".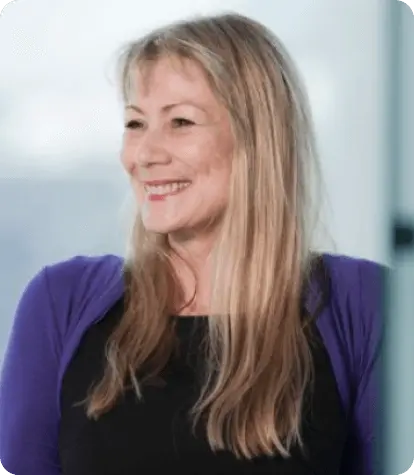 "I'm a results-driven product marketing professional with a superb track record of success in crafting Go-to-Market strategies that enable organisations to become more agile. I help drive revenue growth globally through innovative marketing strategies. A gamer at heart and enjoy playing World of Warcraft and SWTOR. Proud Mum to one daughter who has just graduated from University with an Engineering degree".
"I am a self-motivated and passionate Marketer. I love asking myself how my experiences and knowledge can shape storytelling. Being born and raised in Mumbai, I am more Indian than an American. I have managed and created SEO rich content, email marketing, social media, newsletter, infographics content.
Collaborated with cross-functional teams to ensure content creation supports business initiatives which resulted in generating organic traffic."
Roxanne has worked across multiple marketing disciplines in growing B2B organisations, developing a breadth of experience in demand generation, strategy, digital marketing, content, and events over her career. Focused on growth and demand generation, Roxanne sets out the strategy, tactics and optimisations needed to deliver a marketing pipeline across multiple territories. In 2022 Roxanne did her speaking debut at Marketing Week's Festival of marketing.
"I'm a certified yoga instructor, tech lover and MBA graduate, who enjoys creating human-centric customer experiences. I have 9+ years of industry experience in Product Marketing, CX & Project Management. I started my career as an Analyst, drawing valuable employee & customer insights using BI tools, and acquiring critical thinking skills. Subsequently, I worked my way to more strategic and consultative roles in Customer Success & Product Marketing".
Jennifer is an energetic, results-driven Sr. Partner Marketing Manager at Vonage with over 10 years of experience that focuses on executing marketing initiatives that add value to the sales organization. She has been awarded the "Vonage Key Contributor" award in 2020 and 2021 for exceptional work, collaboration and delivering positive results. Jennifer holds a BA in Communications from Tulane University.
A mom to energetic twins, Denise is a technology marketing leader combining her passion for understanding social behaviour and go-to-market storytelling into a 15-year career across various SaaS industries. She started her career managing corporate events and is still accredited as a Certified Meeting Planner by the Events Industry Council. She has spent the last half of her career specializing in B2B partnerships and marketing.
Passionately assertive integrated marketer with 20+yrs experience in high-tech organizations. Responsibilities have included the hiring, onboarding, and management of business development teams to full-funnel marketing program planning and execution to more granular, vertically focused programs to support the field. Knowledge of Salesforce.com (SFDC) as well as a number of SFDC AppeXchange solutions and working knowledge of various sales & marketing enablement tools.
Christy has a demonstrated history of working in B2B and B2C space in financial services, healthcare, SaaS, beauty, and real estate. She has developed digital strategies for ABM efforts to support lifecycle nurture programs to push accounts along the buyer stage journey to accelerate pipeline, maximize expansion and customer retention, and promote cross-sell opportunities.
Her passion include building and optimizing paid search and landing page experiences.
We're Inclusive,
Diverse, and Empowering
Our mission is clear: to create equal work
opportunities for women across the globe.
Nominate a new candidate who is a Rising Star of industry for our next edition, which will be released in Q3 2023.