Originally published November 10, 2022 , updated on January 24, 2023
Published Date: The date when the blog went live on GL website. Updated Date: The latest date when the GL Content team updated this blog.
Sustainability is no longer an option but a necessity. It's about working towards the best possible future for people and the planet. Thankfully, companies can benefit from sustainability, too – especially when business sustainability strategies guide the way.
Sustainability Strategy at a Glance
Our world faces a range of environmental and climate concerns – many resulting from human actions. To better understand how we can minimise our environmental impact, it's important to acknowledge the far-reaching effects of human behaviour. While one person or company can't change the world, they can make many small changes which accumulate over time to amass more significant impacts.
A sustainability strategy in business is a plan that outlines how to lower environmental impact while maintaining company growth over time. The goal of a sustainability strategy, for most businesses, is to develop more efficient, environmentally responsible practices while making a profit. 
Businesses' sustainable strategies aim to reduce the pressure of resource extraction and consumption and improve the quality of life for workers and communities affected by the company's operations. They can also be used to guide business decisions on investments in new technology, evaluate and manage risks, and communicate company values and policies.
There are many different types of sustainability strategies. Some focus on environmental performance (such as energy efficiency), while others aim to reduce costs (such as reducing food waste). Many organisations combine more than one approach to sustainability to create a more holistic sustainability strategy. This may include reducing energy use, conserving water and other resources, installing waste management systems, or creating green jobs for local workers. 
A sustainable strategy in business should consider all contributors, stakeholders, and consumers, including management, employees, investors, suppliers, customers, and the community at large. They should also include a clear vision for the future and concrete steps to reach that goal.
Sustainability strategy services help businesses embrace sustainability. They do so by defining goals and supporting companies as they endeavour to achieve them. Partnering with professionals keeps businesses accountable as they assess their environmental performance, which can result in more impactful changes.
If your organisation is looking to start implementing a sustainability strategy, consulting with strategists can enable you to succeed in defining, achieving, and communicating your goals.
Today's Sustainability Issues
Modern businesses use various natural resources such as soil, timber, and water. Overexploitation of these resources affects the entire ecosystem, including the plants, animals, and microorganisms inhabiting it. Biodiversity loss affects livelihoods and accelerates climate change. To reverse these effects, it's critical for businesses to adopt biodiversity-friendly practices and mindful resource utilisation.
A carbon footprint refers to the quantity of greenhouse gas generated by an individual or business. Greenhouse gases such as carbon dioxide and methane contribute to global warming, which worsens climate change. Today's companies must aim to reduce their carbon footprint in an attempt to mitigate their impact on the environment. Doing so is an essential part of sustainability strategies in business.
The circular economy is a model that aims to reuse materials, reduce waste, and recycle products. It's a method of production and consumption that minimises the use of non-renewable resources. Working toward a circular economy is an ambitious but necessary shift in business, and considering this in your business sustainability strategy can help tackle climate change, biodiversity loss, and pollution.
Climate change refers to a broad range of adverse changes in our environment that can largely be attributed to human intervention at a mass scale. Climate change results in rising sea levels, increased global temperatures, and frequent natural disasters. These changes have far-reaching effects on environmental health and threaten the extinction of several thousand species and the survival of human beings. Slowing down and reversing the effects of climate change is crucial for the preservation of all life.
Deforestation is the deliberate clearance of forests for human use. Vast areas of trees are cut down to make room for agriculture and animal grazing. It's also done to obtain wood for fuel and construction. This has severe consequences on the ecosystem, affecting everything from soil quality to biodiversity.
Sustainable energy is derived from natural sources and doesn't harm the environment. These include solar, wind, hydro, and geothermal energy, amongst others. Using renewable energy is an important sustainability strategy in business. It not only conserves natural resources and reduces climate change, but also lowers costs and enhances energy security.
With a growing population comes an increase in food needs, resource consumption, and food wastage. Thus, sustainability strategies in food production and consumption are necessary. Food businesses can embrace sustainability and have a direct impact on the environment when they're mindful of how they utilise resources.
The "race towards net zero" refers to the world's ambition to balance the carbon emitted into the atmosphere and the carbon removed from it. Achieving net zero depends on our collective ability to follow through on our sustainability strategies, such as carbon sequestration plans, reducing food wastage, and using energy-efficient fuel sources.
Plastic is a ubiquitous material used in myriad products and services. With the right sustainability strategies, businesses can reduce waste, toxins, and pollution generated when creating plastic products. Recycling plastic also helps minimise the damage it can do to the environment.
The Taskforce on Climate-related Financial Disclosures has developed a framework to help public companies and organisations disclose climate-related risks and opportunities. It includes the four pillars of governance, strategy, risk management, and metrics and targets.
Poor waste management contributes to air pollution, soil pollution, and climate change. Sustainable waste management aims to reduce waste generation and increase waste recycling. This eases the burden on landfills, conserves natural resources, and saves energy.
Sustainable water management means using water in a way that meets current ecological, social, and economic needs without compromising the ability to meet those needs in the future.
Why Do You Need Sustainability Strategy Services?
A sustainability strategy in business is a roadmap for your company's environmental, social, and economic future. It can guide your business to operate sustainably and profitably in an increasingly crowded market. 
Creating successful business sustainability strategies requires a keen grasp of sustainable processes and environmental knowledge. If your company lacks this information, sustainability strategy services can fill the gap.
Sustainability strategists use their expertise to create tailored solutions for organisations. There are many ways for businesses to embrace sustainability – from making production line changes to switching to green energy sources. Professionals can help you choose the best path and traverse it successfully. 
Sustainability strategy services identify which goals to follow and how to achieve them. They can help your business establish and follow best practices in sustainability, all while supporting your bottom line.
While sustainable business practices are essential, they can be difficult to implement. We help businesses understand the importance of sustainability and develop the necessary strategies to succeed in a changing world. Our services help companies navigate the complex challenges that come with change and ensure a seamless transition to sustainability.
Assurance, Standards & Compliance
Our team can help you navigate the complex world of sustainability standards and compliance. We offer a full range of services, including certification and accreditation.
Carbon Offsetting & Compensation
We help your business implement sustainable carbon offsetting and compensation practices. Our team provides key insights into your operations and recommends short-term and long-term steps to reduce your carbon footprint.
Energy sustainability strategies for businesses are a necessity for any organisation that wants to reduce greenhouse gas emissions and operate more efficiently. We take the time to research your company's unique challenges and recommend the best energy practices for you.
Environmental Disclosure & Reporting
Environmental disclosure and reporting are critical for businesses that want to be sustainable. From any potential risks in operations to supply chain disruptions – reporting requirements vary depending on the type of business you run. We help you disclose and report the right data to cover your bases and build trust with your customers.
Purpose, Strategy & Targets
We are passionate about helping businesses achieve their sustainability purposes and become leaders in their communities. Our team can build comprehensive strategies to help you meet your sustainability targets.
Smart Sustainability Certification
Getting sustainability certification can help you unlock new opportunities for your business. Our team provides customised courses to ensure your staff is up-to-date on all relevant standards and requirements.
Sustainability data can include necessary information on greenhouse gas emissions, waste management, energy usage etc. We parse through these large, complicated datasets, find valuable insights, and use these to understand your company's performance better. With this data, we can inform the best sustainability strategies for your business.
We believe that there is no one-size-fits-all approach to sustainability and that each project must be tailored to the unique needs of the company. Our approach and custom solutions help companies adopt sustainable practices in their business operations. Whether improving energy efficiency or reducing waste, we have the expertise and resources to help you get started.
Sustainable products have a lower impact on the environment. They are made using biodegradable materials and have a smaller carbon footprint. We help companies find sustainable alternatives for production processes.
Implementation Programmes
Implementation programmes help businesses systematically execute sustainability practices. Our team will develop a structured plan to help companies adopt environmental processes. We also track progress of the new practices to ensure accountability.
At Goodman Lantern, we pride ourselves on providing a one-stop shop for all sustainability strategies. Our team of consultants have decades of experience in the field. We are experts at understanding the nuances of each sector and each company's unique environmental and business challenges. 
Our team can help identify how your organisation can make the most out of its strengths while also addressing its weaknesses. We can plan your sustainability strategy in business by identifying opportunities to expand in new markets while maintaining environmental integrity.
Sustainability is an essential topic for consumers and competitors. It is becoming an increasingly important factor for consumers when making buying decisions. Goodman Lantern acts as a bridge between your company and your target audience, highlighting your commitment to sustainability through persuasive writing and strategies. We also offer unique expertise to help you get an advantage over your competitors. 
With our knowledge, experience, and resources, your business can make a sustainable shift for sustainable growth.
SaaS companies have a large impact on the world – and, in many ways, on the environment. It is crucial that they take steps to mitigate their environmental impact. Powering cloud-based data centres with clean energy, reducing e-waste, and using energy-efficient hardware are a few ways to make SaaS services more sustainable.
Our business sustainability strategies for SaaS companies can launch or reinforce sustainable efforts. We create a plan to help SaaS companies protect the environment while also ensuring that they are operating as efficiently as possible.
Telecom businesses can reap many benefits of sustainability by incorporating the right strategies into their business. Choosing to become a sustainable company not only improves business functions but also demonstrates your commitment to the environment. It keeps your brand accountable, which consumers appreciate, and builds customer rapport. 
Our sustainability strategies help Telecom businesses keep pace with increased customer awareness. We incorporate sustainability strategies services into your operations and long-term plans. We do so while ensuring your business sees benefits both in terms of profits and reputation.
Sustainability ensures that businesses meet the needs of the present without compromising the needs of future generations. Augmented Reality businesses can use sustainability strategies to leave an enduring and positive legacy behind.
Our sustainability strategies services help AR companies meet their environmental, social, and economic goals. We aim to save money in the short term and create sustainable growth in the long term. We also open up opportunities for growth with eco-conscious audiences and sectors.
We have more than 100 happy clients.
Here's how we've helped them grow their businesses.
"Working with Goodman has fully exceeded my expectations. They really took the time to understand the brand and have been thoughtful in coming up with appropriate social content. My content team has been flexible and, frankly, just a pleasure to work with."
Tara Kelly
FDI Publishing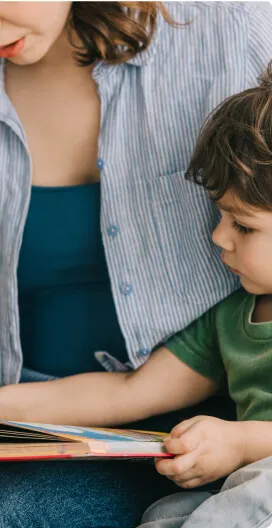 "We're delighted with our collaboration with Goodman Lantern. They've always delivered the content on time and have been extremely responsive to all our requests."
Jeremy Rocher
SoftBank-backed AutoStore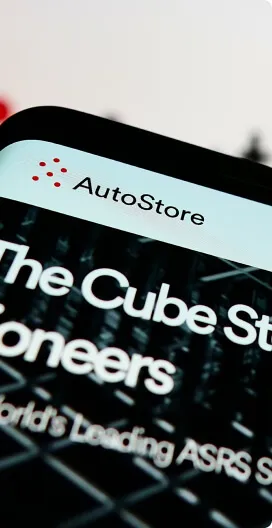 "The professionalism of the team is outstanding. Their communication is always open and honest. They're always proactive and forthcoming with new ideas to help us achieve our desired results. The project outcomes so far have been fantastic and exceeded all
our expectations."
Alex Fulcher
easyStorage
"I was very pleased with the professionalism and punctuality of GL's content team, especially in response to my requirements for something unique and conversation triggering rather than the standard cookie-cutter content."
Keith MacKenzie
Workable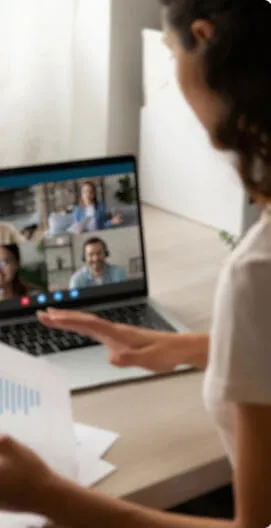 Sustainability Strategy Services FAQs
Why should businesses adopt sustainability strategies?
Sustainability strategies are becoming a must for businesses of all sizes. These strategies help companies meet their environmental, social, and economic goals by making smart choices that are both good for business and the planet.
With sustainable practices, businesses can reduce waste and energy use and conserve natural resources. Businesses can save money in the long term by being more efficient with resources. Making sustainable choices also attracts more customers and gives your business an advantage over competitors.
What business sustainability strategy services does Goodman Lantern offer?
Goodman Lantern advises businesses on various sustainability concerns. We offer various services, including strategy development, policy creation and implementation, and reporting and public relations.
Our consultants provide services such as sustainable marketing, energy efficiency, and material-use management. We also offer environmental compliance regulations, disclosure, and reporting services. We can also help decipher sustainability data and unearth valuable insights.
Why should businesses hire professionals for their sustainability strategies?
Sustainability strategy services can help businesses to assess their environmental impact and recommend sustainability measures. Our consultants are not just sustainability specialists but also experts in various fields, such as marketing, finance, law, and policy. 
These professionals are trained to communicate with audiences to build trust and credibility. Hiring experts can help your business ensure a smoother transition to new practices and a greater environmental impact.
We believe that real progress can be made when businesses adopt sustainable practices. As more organisations prioritise sustainability, we can all move towards a healthier future.
Goodman Lantern's Sustainability Strategy Services can help your business make an intentional shift towards sustainable growth. Book a discovery call, and we'll help you figure out your next steps.