Gaming Is a Former Niche Sector Turning Into a Mainstream Industry
With an ever growing customer base and revenue stream, this industry is only at the start of its growth journey.
Companies are working in an expanding market and their success depends on how well they navigate it. Their consumers have access to more gaming products than ever before and thus are inundated with information. It takes a clever marketing strategy to cut through the clutter and convert a passive audience into potential customers.
This is where our Gaming content services can help you. We help you stand out from your competitors and better connect with your target audience.
The Gaming Industry Is Taking Giant Strides With High Tech Products
The Gaming sector is taking leaps with advancements in technology. With artificial intelligence, augmented reality, and mobile technology – games are getting some major upgrades. The extensive range of games entering the market is attracting a diverse demographic.
Companies are racing to tap into new customers and communities. It is crucial that they are equipped with a content marketing strategy that raises their brand's visibility. For this, they need Gaming content writing that targets all customers and connects with them at a deeper level.
Take It Up a Notch With Custom
Content for the Gaming Industry
Here are just some of the ways in which content can help your Gaming business grow
Companies distribute effective content at different touch points to increase engagement with potential customers and persuade them to choose their product.
Gaming businesses are using content to showcase their inclusivity, values, and brand identity. Authentic content helps them build trust with their audience.
With educational content, businesses in the Gaming industry share useful and engaging information with their customers to retain them past the first engagement.
Companies are getting creative with content. Blogs, articles, and website content are all innovative ways to increase organic traffic and quality leads.
How Can We Help You Grow?
We help you navigate various content channels and platforms
Our Gaming content writers share content over the right platforms so that the right information reaches your audience at the right time.
We craft a cohesive content writing strategy
From blog content to advertising copy, we deliver versatile content under a cohesive Gaming content writing strategy.
We write thoughtful and relevant content
We capture the ethos of your company, your gaming product, and the people behind it and channel it into content that feels authentic and relevant to you and your audience.
We use SEO techniques to increase organic traffic
We ensure that your content consistently ranks high in search engines, leads to increased sales, and boosts customer engagement.
Case Studies
Read all about our work for our clients in the case studies below.
We can help optimize website content for your online store
Our eCommerce content writing services were used by a well-known global manufacturer of power tools to optimize their product and category descriptions. Our involvement led to a 40% increase in website traffic.
Read more about our work here
Using long form content, we can amplify yours sales and boost your online presence
An e-commerce software firm needed our services to create a long form content. This allowed us to offer consistent and compelling content to educate their audience.
Read their story here
Our Clients Love Working With Us Because We Believe in Collaboration
At Goodman Lantern, our focus lies in fostering long-term, thriving relationships with our clients. We invest the time to truly understand not only their business but also the individuals driving the brand forward. Embracing a spirit of collaboration, and we are dedicated to supporting you every step of the way.
"Goodman Lantern has an unparalleled level of skill and talent, coupled with a keen understanding of implementation."
"Their project management system blew me away."
"We are delighted with our collaboration with Goodman Lantern because in addition to always delivering the content on time, they have also been extremely responsive to all our requests. Moreover, it was a real pleasure to work with a team that is both very professional and fundamentally human."
Pricing Plans
We tailor-make packages and pricing structures to suit your budget. No matter what your content needs, we can work out a plan perfectly aligned with your requirements.
Here's How Our Professional
Gaming Content Writers Can
Help You
At Goodman Lantern, there are a number of factors that make us perfectly suited to be your preferred content marketing agency.
A Wide Network of Native-English Content Writers
Our large team of native English copywriters and editors have in-depth knowledge of your geography and industry. We have vast resources at our disposal, available to work across different time zones. So, no matter where you are based, we have a team that is able to assist you.

SEO Expertise
Our team is in the know about the latest in SEO rules and expectations. We write all online pieces with best practices in mind so that over time, your business ranks high in search results.

High Lead Generation
With our professional content writing and editing services, we develop solid leads for your team to follow up on. Many of these leads turn into customers. All of this because of top-quality content.

Experts at What We Do
Our content writers and editors are all experienced journalists and media experts. Along with our content team, we also have business experts that we lean on for business growth ideas and advice.

Ahead of The Trends
We are on top of industry trends and know how to use these to grow your business through content. We ensure that your business is ahead of the trends, too.

Personal Attention
No matter what your content needs are, we are able to create and deliver on time and with professionalism. We never miss a deadline and we work with you to ensure that we not only deliver according to the brief, but that we exceed expectations.
Gaming FAQs
What do your Gaming industry content writing services include?
Gaming companies put an incredible amount of effort into creating advanced, stunning games. Their efforts have led to a tremendous rise in customers and sales. Our Gaming content writing services ensure their continued growth.
We craft high-quality, compelling content in the form of articles, ad copy, brochures, press releases, and more. Our Gaming content writers cover everything from blogs on game technology for an average customer to business plans for your investors. We help bring them along with you on your journey.
What types of Gaming companies do you work with?
Gaming used to be a niche sector. With advancements in technology and the influx of new players, it has cemented itself as a mainstream industry. Our clients come from diverse sectors ranging from traditional PC gaming to new-age mobile gaming.
We craft persuasive and catchy content for established game developers, independent developers, and gaming startups. Whether you are launching a new FPS game or updating a beloved MMORPG; our gaming content writing ensures that your customer base and revenue stream continue to grow.
How can Gaming content writing generate leads for my business?
Publishing consistent content can help increase your brand's online visibility. Trying to engage younger generations? Try making a gaming podcast where you talk about your favourite games and interview professional gamers. Want to create some buzz before your game launches? Share a press release on product updates or create a blog on how this game is changing the status quo.
Creative content generates leads by reaching your audience where they are. Good content catches their attention and great content sustains it.
What blog topics are your Gaming content writers familiar with?
A well-curated blog can do wonders for your website's organic traffic and conversion rates. You can use this space to write about video game news, share tips and tricks for playing, and review consoles and gaming hardware.
Our team has gaming enthusiasts and seasoned blog writers that never run out of ideas. We can write anything from gameplay walkthroughs weaved in with storytelling, to nostalgic pieces on games from bygone eras to click-worthy articles on easter eggs and hidden features in your games.
What should a content marketing plan for the Gaming industry consist of?
Gaming is no longer just for kids. It is an industry that serves a diverse demographic. Your content marketing strategy needs to do the same. We craft an exhaustive content marketing strategy that is tailored to your unique combination of demographics.
Our Gaming content writing strategy helps you impress your investors, engage end-users, and attract talented programmers. It is built on research into your customers' personas and audience segments. It is combined with an informed distribution plan so that your content reaches your target audience effectively.
How does high-quality content help my business?
High-quality content helps you engage customers all year round – not just on launch days. Regular, reliable blog content can build credibility. SEO website content can expand your business to other markets. Captivating landing pages can promote your products and services.
Gamers make up a thriving online community that connects in the digital space with ease. With relevant gaming content, you can create an integrated clan of loyal gamers around your brand.
How do I get started?
Learn more about our Gaming content writing services today! Book a call with us and find out how we can help grow your Gaming business. Reach us at +44 3300270912 or email us at info@goodmanlantern.com.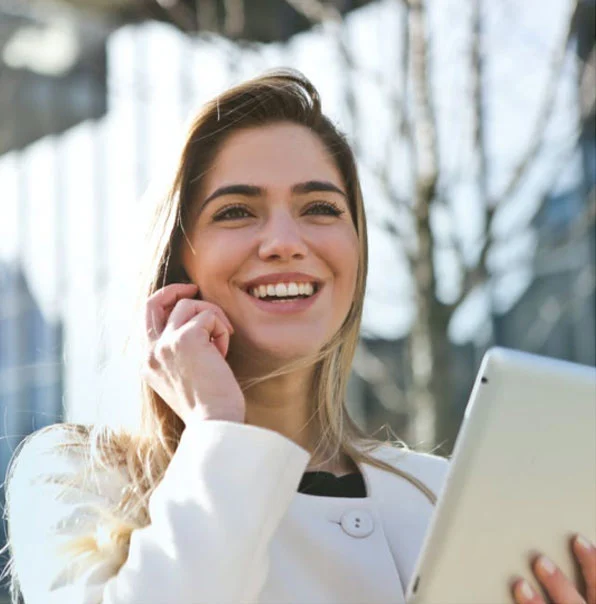 Get in Touch
Connect with us to take your Gaming company to the next level. We will help you decide what the best content marketing approach for your business would be. Book a discovery call with us and we'll get started on a quick marketing audit to help you figure out your next steps.