Originally published February 3, 2023 , updated on June 23, 2023
Published Date: The date when the blog went live on GL website. Updated Date: The latest date when the GL Content team updated this blog.
Grow Your Business With Singapore's Top Content Marketing Agency
We've designed our content writing services in Singapore to help our clients meet their business goals. Our services include digital marketing, content production, strategy, translation and localisation.
Blog Writing Services
Article Writing Services
Whitepaper Writing Services
Web Content Writing Services
Brochure Content Writing Services
SEO-Optimised Content Writing
Blogs are an effective medium for offering valuable knowledge to customers and establishing thought leadership in your industry. Our blog writing services are the complete package. We research relevant topics in your industry, define keywords, write compelling articles, and populate your website with original content. 
Backed by data and research, we can generate a regular stream of high-quality blogs that will position your company as a credible source of information. Our writers are versed in the needs and preferences of target audiences in Singapore and will carefully manage the writing style and tone of your blogs to appeal to potential customers.  
We offer a wide range of article-writing services and always aim to produce high-quality, engaging pieces that can be published across a variety of distribution channels. We'll take the time to understand your company and brand to develop articles that will help your business grow. 
Our article content writing services in Singapore can elevate your company's marketing campaigns regardless of your industry. We have a knack for breaking down complex concepts into easy-to-understand articles. With our digestible, information-rich articles, we help generate leads and build brand awareness.
Whitepaper Writing Services
Whitepapers are technical documents that serve as strong sales and marketing tools. We use whitepapers to help our customers establish themselves as thought leaders. Our technical content writers will conduct thorough research into key industry topics and craft standout long-form content pieces. 
We'll help you build customer trust and loyalty by sharing credible information that's relevant to your target audience. As one of the best content writing services in Singapore, we have a keen grasp of the local marketing landscape and can help you successfully navigate it to grow your business.
Web Content Writing Services
In today's online world, many prospective customers form an opinion of the company through their website. Compelling and captivating content that communicates the information customers are looking for will make a positive impact. Whether you're building a new website or updating an existing one, our Singapore-based web content writing services can help. 
Our team will craft creative, informative web content that reflects your brand identity, including memorable company bios, landing pages, and product pages, among other web pages. All our web content is optimised for search engines to improve search engine rankings, organic website traffic, and lead generation.
Effective brochures present important information in a succinct and engaging way. They can be used for online and offline marketing, making them very versatile tools. Our brochure content writing services in Singapore can help you seamlessly incorporate brochures into your existing campaigns. 
Goodman Lantern brings a team of talented writers, editors, and other specialists to the table. Our collaborative efforts help our clients to produce exceptional brochures with engaging content and appealing visuals that align create interest. From how-to guides to trade show pamphlets, brochures can help you reach and convert target customers.
SEO-Optimised Content Writing
Search engine optimisation (SEO) is a collection of strategies that help web pages rank higher in the search engine results pages (SERPs). The higher you rank, the more likely a prospective customer will visit the page. With the astounding amount of online information available, SEO has become a key ingredient in ensuring your content reaches your target audience.
Our team can devise an SEO content strategy tailored to your company. We use different tactics such as keyword analysis, off-page SEO, and technical SEO. By combining the right tactics in a cohesive strategy, we help boost website organic traffic and improve online visibility.
Grow Your Singapore Business With Our Content Writing Services
Optimising your website for search engines is essential for getting noticed, and that's where we come in. Our experienced team of content writers can help you create strategically crafted content to draw in potential customers. With our SEO services, you can rest assured that your website and business will get the attention it deserves.
We know all the tricks of the trade when it comes to SEO, from keyword research to topic analysis. We can also help you develop a comprehensive SEO campaign, from content creation to link-building. So if you're a Singapore business looking to take your website to the next level, look no further than Goodman Lantern.
Inbound Marketing Services
Investing in inbound marketing is essential if you're looking for an effective way to grow your business. It's a strategic approach to attracting customers by offering valuable and relevant content. The process focuses more on inspiring customers to engage with your brand than actively selling them a product or service. 
For inbound marketing to be effective, it needs to walk the line between subtle and strategic. Our marketing experts rely on research and experience to find the right balance for your brand. We'll help you find the optimal mix of content strategies to generate leads, engage customers, and boost sales.
Content Distribution Services
There's an abundance of marketing content available to customers today. Brands need to create impactful content and also ensure that it reaches their target audience. Effective content distribution can be the difference between a lukewarm response and a successful campaign. 
As an established content marketing agency in Singapore, we have a deep understanding of the different communication paths in the market. We help brands identify the right communication channels for their content and target audience. We can also help distribute and promote the content for maximum reach. 
Visuals can be a powerful medium to evoke emotions. From infographics to striking brochures and compelling business presentations, visual content can leave a memorable impact on your target audience. As a content creation agency in Singapore, we specialise in crafting stunning visuals and document that capture the attention of customers, ultimately driving engagement.
Our team of experienced and talented designers can create custom illustrations, logos, banners, ads, and more to reflect your brand identity and resonate with your customers. We pair visually stimulating graphics with effective copy to ensure your message is seen and heard effectively.
Translation, Transcreation, and Localisation Services
If you're looking to grow your business in Singapore, our translation, transcreation, and localisation services can help you make your mark in the local market. We offer a wide range of services to help you effectively communicate your messages to the Singaporean market. Our team of experienced linguists are familiar with the local language and culture and can translate your content into the language of your target audience. We can also translate your content into English.
We create original, engaging content tailored to your customers. We can also help translate and localise your brand's existing content for Singapore audiences. With our content writing agency's expertise, you can be sure that your website and other marketing material will impress your Singapore customers.
Strategy and Planning Services
Our strategy and planning services will help you combine different marketing tools and campaigns into one cohesive plan. From crafting compelling copy for your website to sharing social media videos to building SEO strategies, we'll ensure every little element has an impact.


If you're a new or established business in Singapore, get the best results with our content writing services. We'll meet you where you are and plot a path to your goals. We can build a short-term and long-term plan to improve conversions, boost revenue, and help you gain a competitive advantage. We align the different parts of the strategy to work towards your business goals.
How We Fit Into Your Singapore-Based Business
Singapore is a developed, diverse, and competitive market with customers from various cultures. Companies need to be familiar with the local community to make strong connections with target customers.
Goodman Lantern is a global content marketing agency with a strong team in Singapore. Our team of native English speakers and editors have a keen grasp of the country's marketing landscape and target audiences. As a result, we bring a powerful combination of local knowledge and international expertise to our customers.
We have systems and workflows that help us fit in with your company in a structured and efficient manner. All our projects start with a deep-dive into the company, its goals, and its customer base. Our research helps us cater to your needs. Could our high-quality, versatile services be what you need to make an impact in Singapore?
We have more than 100 happy clients.
Here's how we've helped them grow their businesses.
"Working with Goodman has fully exceeded my expectations. They really took the time to understand the brand and have been thoughtful in coming up with appropriate social content. My content team has been flexible and, frankly, just a pleasure to work with."
Tara Kelly
FDI Publishing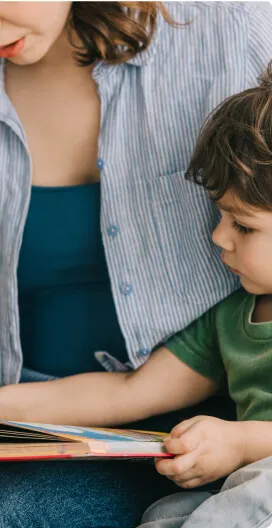 "We're delighted with our collaboration with Goodman Lantern. They've always delivered the content on time and have been extremely responsive to all our requests."
Jeremy Rocher
SoftBank-backed AutoStore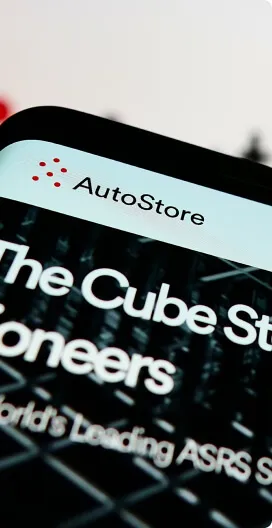 "The professionalism of the team is outstanding. Their communication is always open and honest. They're always proactive and forthcoming with new ideas to help us achieve our desired results. The project outcomes so far have been fantastic and exceeded all
our expectations."
Alex Fulcher
easyStorage
"I was very pleased with the professionalism and punctuality of GL's content team, especially in response to my requirements for something unique and conversation triggering rather than the standard cookie-cutter content."
Keith MacKenzie
Workable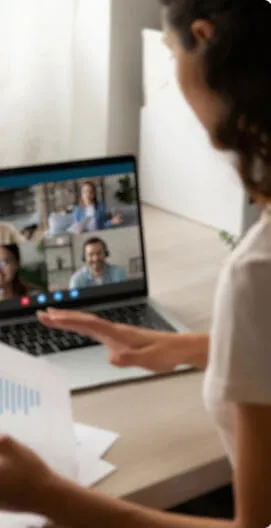 Our Work Guarantees Success
Content is one of the most powerful tools in marketing today. All industries and companies need content marketing to engage with their target audiences in a meaningful way.
Singapore has a sizable SaaS industry with many competing businesses. Companies need strong communications that can penetrate a crowded marketplace and influence the target audience. As a content writing agency, Goodman Lantern is well versed in navigating Singapore's challenging market.

With high-quality, persuasive writing, we can highlight the best features of your SaaS products and distinguish your company from your competitors. We can also help establish a meaningful connection with your target customers before selling them your products and services.
Telecommunication is an advanced sector in Singapore with a substantial international reach. Businesses may need to appeal to target audiences in the country as well as abroad. As a global content creation agency, Goodman Lantern can help your company connect with customers in Singapore and further afield.

We offer a range of content writing services designed for telecom businesses in Singapore and elsewhere. Our services include everything from technical writing to SEO strategy to HubSpot management. So, whether you're aiming to get quality leads or improve your social media presence, our team can help you achieve your marketing goals.
Augmented reality is growing in popularity. If you run an AR business, you could be wondering how content marketing can be used to grow your business. Get in touch – Goodman Lantern offers customised content writing services for AR companies in Singapore. 
As a full-service content writing agency in Singapore, we can build a comprehensive content strategy for your company. We can also lend expertise and resources for smaller projects. Our team of Singapore-based writers and AR experts work together on every task to deliver optimal results.
Why To Employ Our Singapore-Based Content Writing Services
Having a reliable content marketing agency in your corner can be a huge advantage as you grow your business in Singapore. The Goodman Lantern team has years of experience creating compelling, SEO-friendly content that drives traffic and engages customers. All our content is backed by our deep knowledge of the Singaporean market and audiences.
We understand the importance of creating content that's well-written, accurate, and up-to-date. That's why we put our writers through rigorous quality assurance processes to ensure that each piece of content meets the highest standards. No matter what your content needs may be, our team is more than up to the task.
Goodman Lantern works with clients of all sizes from all industries, from small tech companies to global corporations. Our skills and professionalism is equaled by our commitment to seeing your business succeed.
As a full-service content creation agency, we offer a broad range of services in Singapore. We cover everything from article writing and graphic design to SEO and content strategy. We also have translation and localisation services that will ensure all your content aligns with the local language and culture. So, you only need to hire one agency and rest assured that we'll take care of all your digital marketing needs.
The Bigger Why That Drives Us
If you're looking for a leading content marketing agency, look no further. Goodman Lantern has helped hundreds of businesses make personal connections with consumers, ensuring stable, long-term growth.
Want to have a bigger impact?
Get in touch via [email protected]