Originally published February 3, 2023 , updated on June 23, 2023
Published Date: The date when the blog went live on GL website. Updated Date: The latest date when the GL Content team updated this blog.
Grow Your Business with Hong Kong's Top Content Marketing Agency
Get the most out of your marketing spend and make your business stand apart by partnering with one of the best content writing agencies in Hong Kong.
Blog Writing Services
Article Writing Services
Whitepaper Writing Services
Web Content Writing Services
Brochure Content Writing Services
SEO-Optimised Content Writing
Blogs are one of the most effective tools in content marketing as it contributes to brand visibility and engagement. Blogs not only attract users to your website but can add credibility to your brand. However, only blogs with high-performing, SEO-optimised content will achieve these results. If you're looking for content marketing services in Hong Kong, you've come to the right place. Our diverse set of writers, editors, and strategists are on call to research your industry and understand your marketing objectives to create content that drives results.
These insights are combined with our content writing expertise to produce impressive blogs, whitepapers, e-books and other types of content.
Long-form articles require thorough research and a good understanding of specific topics. However, the longer the time spent reading an article, the greater the opportunity to engage and convert potential customers.
That said, finding the time and expertise to produce regular articles can be challenging for many organisations. This is where our content marketing services in Hong Kong come in. Our writers have the expertise to produce rich and engaging articles and other types of content that will capture your target audience's attention. With our professional article writing services, we can help you take your content marketing strategy to the next level.
Whitepaper Writing Services
Whitepapers typically offer extensive information about a specific topic. They're very informative and data-rich, and are frequently used to educate readers and provide them with a new perspective.
Whitepapers have become important in content marketing as they have the ability to capture the attention of decision-makers. They allow organisations to establish themselves as thought leaders and benefit from the readership of the C-suite. Trust Goodman Lantern, who also operates in Hong Kong, to create whitepapers that get you your desired results. Our writers are highly experienced in producing high-performing whitepapers that will enhance your content marketing efforts.
Web Content Writing Services
These days, it isn't enough to simply drive traffic to your website. In an age of super-short attention spans and mindless internet browsing, your web pages need to stand out and hook your readers. Creating this type of content often requires a high level of expertise and commitment. Our extensive experience in creating impactful pieces for landing pages and websites makes us one of the best content marketing agencies in Hong Kong.
We're familiar with the right techniques and strategies to deploy for your web pages and articles, ensuring you achieve the outcomes you want.
Brochures are a great way to create brand awareness, both online and offline. However, creating highly valuable content for brochures to generate leads can be tricky.
Brochure content writing must ensure on-brand messaging and provide valuable information to your target audience. It also requires a deep understanding of an organisation's offerings and customer pain points to bridge the gap. Our expert brochure content writers and editors will take the time to understand your requirements and target audience. Ultimately, we'll aim to create content that matches your expectations and enhances your business outcomes.
SEO-Optimised Content Writing
With so much content available on the internet, it can be difficult to stand out from the crowd. Advanced content marketing services in Hong Kong, like those offered by Goodman Lantern, can ensure your content gets the best results. We create high-performing content focusing on readers and search engines.
This helps us to ensure our SEO-enriched content isn't only created to help with rankings but is also highly valuable to the target audience. Our content writing services in can be a game-changer for your Hong Kong business's content marketing strategy.
Grow Your Business With Our Digital Marketing Services
High search engine rankings and traffic are a must for lead generation and conversions. It's also important to stand apart in a sea of digital content. With our SEO services, you'll be fully equipped to get you the results you require.
We employ a diverse range of writers who work closely with our editors and clients to create personalised SEO content marketing strategies in line with our clients' objectives. We also have expertise in all things SEO, including technical, on-page, off-page, and organic best practies. The content marketing services we offer in Hong Kong can help you create high-performing, SEO-enriched content for various content pieces like articles, blogs, and whitepapers.
Inbound Marketing Services
You should be prioritising inbound marketing as a strategy to attract and convert clients. Instead of pushing your content through direct, outbound marketing, this strategy is all about creating long-term, meaningful relationships with your target audience. Our content marketing services in Hong Kong can help you attract, engage, and delight audiences with content that solves their problems and adds value.
Partnering with us will allow your organisation to reap the benefits of an inbound marketing strategy.
Content Distribution Services
No matter how good a piece of content is, it can go unnoticed without the right distribution strategy. This means you might not get the best ROI on your marketing spend. Effective content distribution is all about sharing and promoting content to the right audiences through the right channels.
Our content marketing services in Hong Kong can help you to use multiple formats and mediums to make your content reach your target segment. This will allow you to get the right results from your content marketing efforts.
Attractive and compelling visuals are critical in getting your brand messaging across to customers. Visuals act as a great companion to content as it leads to interest and engagement. Graphics in whitepapers and brochures can make all the difference in helping to engage customers. Trust our expert designers to create rich and unique graphics for your brand that captures the attention of your target audience.
Let pictures speak a thousand words in favour of your business – enhance your communication through striking visuals and graphics.
Translation, Transcreation and Localisation Services
If you run an international business, translation, transcreation, and localisation of your content is critical Transcreation isn't just about converting content from one language to another. Rather, it's about transferring the right meaning and interpretation, too.
Both localisation and transcreation also considers various cultural nuances for the content to be fully adaptable to the target country or region. Our global and multilingual team provides expertise in translation, transcreation, and localisation services, making us one of Hong Kong's top content marketing agencies. No matter where your clientele is based, we promise to get your brand messaging across to them.
Strategy and Planning Services
Producing various forms of content or using different techniques are useless unless they're governed by an overall content marketing strategy.
To get the most out of your marketing efforts, your content marketing strategy should be suited to your industry and target audience. Our marketing experts and strategists can combine their knowledge with your goals to create a customised strategy that achieves the results you're aiming for. They can help you track and measure the relevant metrics, allowing you to refine and enhance your strategy continuously to take your marketing to new heights.
How We Fit Into Your Local Hong Kong Business
Being one of the best content marketing services in Hong Kong, we take a human-centric approach to create rich, top-quality quality content that drives results. No matter your industry, the audience you're targeting or the objectives you want to achieve, we're well-equipped to help you achieve marketing success.
Our writers and editors have extensive knowledge of various industries coupled with many years of experience producing high-performing content. They're used to creating content that breaks through the clutter and helps our clients to stand apart from the competition.
Creating frequent, high-quality, keyword-rich content can be challenging and time-consuming. However, this shouldn't dissuade you from pursuing an effective marketing strategy. By outsourcing your content and using our content marketing services in Hong Kong, you can get your articles, whitepapers, and landing pages to work harder for you. We'll use each and every tool in our arsenal to create a robust and effective content marketing strategy for your business.
We have more than 100 happy clients.
Here's how we've helped them grow their businesses.
"Working with Goodman has fully exceeded my expectations. They really took the time to understand the brand and have been thoughtful in coming up with appropriate social content. My content team has been flexible and, frankly, just a pleasure to work with."
Tara Kelly
FDI Publishing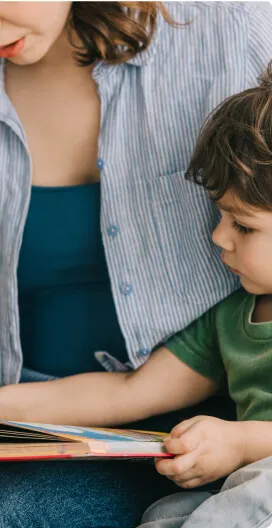 "We're delighted with our collaboration with Goodman Lantern. They've always delivered the content on time and have been extremely responsive to all our requests."
Jeremy Rocher
SoftBank-backed AutoStore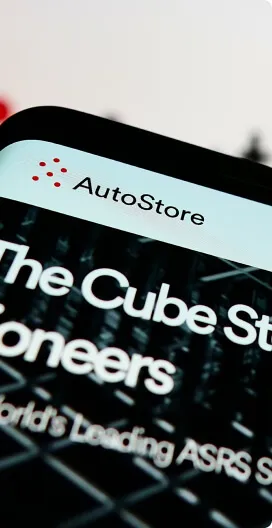 "The professionalism of the team is outstanding. Their communication is always open and honest. They're always proactive and forthcoming with new ideas to help us achieve our desired results. The project outcomes so far have been fantastic and exceeded all
our expectations."
Alex Fulcher
easyStorage
"I was very pleased with the professionalism and punctuality of GL's content team, especially in response to my requirements for something unique and conversation triggering rather than the standard cookie-cutter content."
Keith MacKenzie
Workable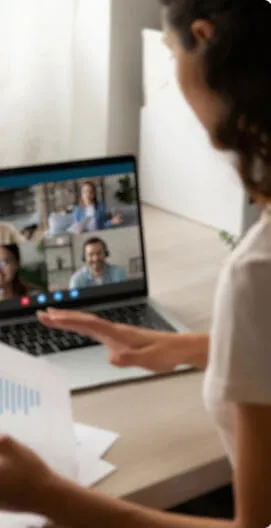 Our Work Guarantees Success
Content is one of the most powerful tools in marketing today. All industries and companies need content marketing to engage with their target audiences in a meaningful way.
The competition in the SaaS industry is fierce, so successful organisations in this industry often turn to content to differentiate themselves. It isn't enough for SaaS content to just revolve around a product – your content needs to go a step beyond to educate, engage and inspire your potential customers. Our content writing agency in Hong Kong understands the ins and outs of the SaaS industry and its customers.
Our team of seasoned writers and editors can produce top-quality thought leadership and marketing content customised to the industry to help you get unmatched results.
The telecommunications industry has various segments, each with their own niche of service providers and customers. When outsourcing content marketing for these niches, choosing a human-centric and metric-driven agency should be your top priority. If you're in the telecommunications industry, our content marketing services in Hong Kong can be a great fit for you. No matter the objectives or target audience you're aiming for, we promise to deliver to your expectations.
As the world is moving towards virtual and augmented reality (AR), businesses need to make the most out of this shift. The AR industry is fast-paced and dynamic, and your content marketing strategy should follow suit. Our Hong Kong-based content marketing services can help your products and services stand out. We'll also ensure that we're updated on emerging trends to continuously enhance your strategy. You stand to gain a distinct competitive advantage empowered by the expertise and experience of our team of content writers and editors.
Why You Should Work With Our Hong Kong-Based Team
Goodman Lantern can give your business an edge through the power of high-performing content. Our human-centric approach keeps the readers at the heart of everything we do. We then link this to our expertise in SEO and other crucial metrics to produce content that bolsters your marketing efforts.
Our expert writers take the time to develop an understanding of your business, the complexity of its industry, and the dynamic preferences of your target audience. This understanding is coupled with the best content marketing practices to create a customised strategy suited to your business goals and marketing objectives. This strategy is routinely reviewed and optimised to stay on top of any disruptions or trends in the industry.
We value your suggestions and feedback immensely while creating the right content marketing strategy for you. You have the power to approve each and every piece of content that goes out.
Our writers would be more than happy to make revisions as per your requirement as well. Our content marketing services in Hong Kong can set you apart by creating high-quality content frequently at scale. By partnering with us, you can set your marketing on a constant growth tarjectory and achieve improved outcomes for your business.
At our core, we're a content marketing agency. But we have a bigger 'why' that supports what we do.
By choosing Goodman Lantern as your content creation partner, you're making a pretty big impact too. You're helping us to act with integrity by providing remote work opportunities to women, many of whom are the breadwinners of their families.
Want to have a bigger impact? Get in touch with us at [email protected] or learn more.