The Health, Beauty, and Wellness Industry Is Shifting Gears to a Personalized Approach
Connecting with individuals helps form a community of loyal customers. This is crucial to the long-term growth of any brand.
The Health, Wellness, and Beauty industry needs to have a keen understanding of their customers' needs and tastes. They also need to convey facts and figures in an appealing manner. A team of professional writers can strike the right balance there.
Our healthcare writers can wrap up vital information in creative and persuasive content packages. Our wellness and beauty writers craft content that both educates and engages the audience – so you can connect with them at a deeper level.
Health, Wellness, and Beauty Brands Are Letting Their Personalities Shine Through
Health, Wellness, and Beauty brands can create impactful marketing with a strong brand personality. A personality that can encapsulate the story of the company, of its people, and its goals.
The digital audience is inundated with content as many brands compete for their attention. Having a clear and memorable personality is something that will stay on with your audience. Many companies are learning to open their doors and let the customers in with authentic and original content.
We Help Health, Wellness, and Beauty
Brands Share Their Story
Here are just some of the ways in which content can help your Health, Wellness, and Beauty business grow
Companies are leaning into sharing research and data driven content. This helps establish them as a credible source of information and expertise in their field.
Investing in generating versatile content helps brands build a comprehensive toolbox that they can use to connect with a diverse audience.
Content can help raise awareness about your brand. Grounding your brand in strong content allows customers to rally around it and build a community.
Creating a strategic and consistent stream of content can keep your brand in your customer's field of vision and boost sales.
How Can We Help You Grow?
We craft a variety of high quality content
We provide a wide range of content writing for beauty products, wellness services and more.
We devise an integrated content marketing strategy tailored to your business
From product descriptions to blogs to social media content, we ensure every piece works together to create a successful holistic content marketing strategy.
Our persuasive content nudges customers through their buying journey
We write content that becomes a part of a customer's decision making process and inspires them to take action.
We write versatile content that serves multiple functions
Our team comes up with multipurpose content that answers questions, addresses concerns, and promotes your brand – all without compromising on quality.
Case Studies
Read all about our work for our clients in the case studies below.
We can help optimize website content for your online store
Our eCommerce content writing services were used by a well-known global manufacturer of power tools to optimize their product and category descriptions. Our involvement led to a 40% increase in website traffic.
Read more about our work here
Using long form content, we can amplify yours sales and boost your online presence
An e-commerce software firm needed our services to create a long form content. This allowed us to offer consistent and compelling content to educate their audience.
Read their story here
Our Clients Love Working With Us Because We Believe in Collaboration
At Goodman Lantern, our focus lies in fostering long-term, thriving relationships with our clients. We invest the time to truly understand not only their business but also the individuals driving the brand forward. Embracing a spirit of collaboration, and we are dedicated to supporting you every step of the way.
"Their responsiveness to feedback, ability to quickly learn about new industries, and commitment to quality contribute to a collaboration that will continue into the foreseeable future."
"Goodman Lantern has an unparalleled level of skill and talent, coupled with a keen understanding of implementation."
"Goodman Lantern has a system they built for project management which gives me a dashboard to understand exactly who's working on what elements of the project. They always meet deadlines - everything happens as soon as possible."
Pricing Plans
We tailor-make packages and pricing structures to suit your budget. No matter what your content needs, we can work out a plan perfectly aligned with your requirements.
Here's How Our Professional
Health and Beauty Content
Writers Can Help You
At Goodman Lantern, there are a number of factors that make us
perfectly suited to be your preferred content marketing agency.
A Wide Network of Native-English Content Writers
Goodman Lantern has a team of professional content writers and editors who are well-versed with the Health, Wellness, and Beauty industry. They use their industry knowledge and writing expertise to write content that delivers.

SEO expertise
Having a robust SEO strategy is the key to creating successful digital content. We are experts of crafting high quality SEO content using keywords and techniques appropriate to the Health, Wellness, and Beauty industry.

High Lead Generation
We craft relevant content that captures the customer's attention and stays with them along their buying journey. Writing captivating content is our secret ingredient to generating leads consistently.

Experts at What We Do
We bring together a unique combination of industry knowledge and marketing genius to create successful content. Our experience and expertise helps us excel at every project we work on.

Ahead of The Trends
We like to push the envelope in content writing and marketing. We invest in carrying out in-depth research into every field to stay ahead of the trends.

Personal attention
Every client is assigned a team of writers carefully selected for that project. They are headed by a project manager who ensures the smooth functioning of the team and open communication with the client.
Health, Wellness & Beauty FAQs
How do you approach content writing for Health, Wellness & Beauty Companies?
Health, Wellness, and Beauty companies need to be in tune with the needs and tastes of their customers. Thus, their content must make their audience feel seen and heard while showing the value their products bring to their lives.
Our content writing services focus on achieving those objectives with data-driven, meaningful content. We are experts at wrapping up vital information in creative and concise content packages. We help companies both educate and engage with their customer base through high-quality content.
What types of Health, Wellness & Beauty companies do you work with?
Medical practices, clinics, health insurance companies, and healthcare consultants all use healthcare content writing. Cosmetics brands, fitness centers, holistic health brands, nutrition companies, and other wellness businesses all need wellness and beauty writers. Much like the industry itself, our clients come from diverse verticals.
Many of our clients work with highly technical and cognitively demanding subject matter. Our healthcare writers are masters at delving into complex jargon and transforming it into conversational, easily understood content. We recently worked with a telehealth provider to revive their website and social media content with cost-effective and scalable marketing solutions.
What do your healthcare content writing services include?
Healthcare businesses have always needed content. Traditional forms include medical guideBooks, equipment manuals, and research papers. They are still in need of those technical content formats along with newer types. Our medical content writing services cover traditional and newer content needs such as white papers, eBooks, and online user guides.
The common thread through it all is that we retain the human touch. We use effective storytelling techniques to spruce up our technical healthcare content writing. We also offer a wide range of marketing services for ad copy, newsletters, and blog posts.
What Health, Wellness & Beauty blog topics are your writers familiar with?
Healthcare has undergone a digital transformation. Most people turn to the internet to find answers to their medical queries and concerns. This opens up an opportunity for you to be a go-to resource by providing relevant and reliable content. You can show your audience that you are an informative brand and build greater trust with them.
For beauty and wellness companies, our writers have a vast array of blog topics to write about. From skincare regimens, alternative healing practices, and home remedies to product roundups and favourite workouts – the list is endless and fun. Health blogs need to be credible but can still be engaging. Our content writers can craft blogs on dealing with pandemic stress, how to read medical reports, busting common myths on medical conditions, and everything else in between.
What kind of content writing for beauty products do I need?
Beauty companies such as cosmetics brands offer a solution to their customers' challenges or concerns. Our beauty writing shows your customers how your products can add value to their lives.
Our team of beauty and wellness content writers uses SEO tactics and industry-appropriate keywords to align the content with organic search goals. We then distribute content across the preferred channels so your target customers come across your products readily. We use an effective combination of various platforms to ensure optimum coverage.
How does high-quality content help my business?
Digital communications have increased rapidly in the past few decades. high-quality content is an effective way to relay your messages to your target audience and grow your business.
Healthcare content especially needs to walk the line between interesting and accurate. It also needs to adhere to strict guidelines unique to the sector. We create timely and targeted content that feels authentic to your brand's voice to help you resonate with your customers. Much like good medicine, good content is about experience and expertise and we provide both.
How do I get started?
Learn more about our Health, Wellness & Beauty content writing services today! Book a call with us and find out how we can help grow your business holistically. Reach us at +44 3300270912 or email us at info@goodmanlantern.com.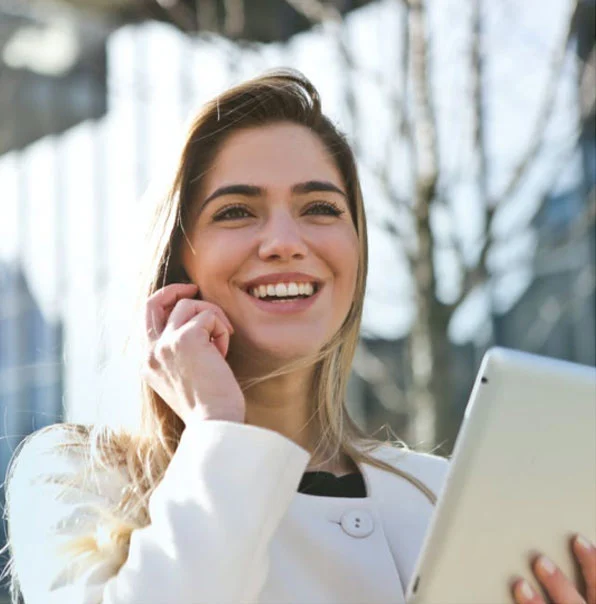 Get in Touch
Book a call with us today and find out how we can help grow your business. We will assist in planning a way forward, look at what your business needs are and develop a content plan accordingly.