The Banking, Finance, and Insurance industries play an integral role of everyday life
From taking care of savings to carrying out investments to providing financial protection over a job loss – Banking, Finance, and Insurance companies are an important cog that keeps society functioning.
Banking and Finance businesses help customers with running everyday transactions, saving money, and creating wealth. Insurance businesses protect their clients should something go wrong. They all offer intricate products and services to give you peace of mind over your money and assets.
Companies use educational and engaging content to highlight the value their products and services can bring to their audience.
Technology Is Disrupting the Way Banking, Finance, and Insurance Companies Do Business
GPS systems, data analytics, mobile phones, smartwatches, and many other advancements give Banking, Finance, and Insurance companies the ability to track what customers are doing and how they are living their lives – with permission, of course.
This is only going to get more intense as the years go on and as we become more reliant on AI and smart devices.
Content Can Grow the Banking,
Finance, and Insurance Industry and
Your Business
There are many ways in which content can be used to grow your Banking, Finance,
and Insurance business:
The Banking and Finance industry is a competitive market and comparison sites offer customers an easy way to filter offerings based on price. Content allows you to stand out from the competition by promoting unique features and benefits of your product or service that are equally, if not more important than the price.
In the Insurance industry, content can be used to set you apart by documenting and describing your simple claims process, and demonstrating how it's quick and easy, should someone need to make a claim.
Industry jargon can be complex and confusing. Content is a way to uncomplicate complex terms and ideas and highlight a brand's value to prospective and existing customers.
Companies are able to use content to position themselves as thought-leaders in the field. They are able to write influential blogs and articles, persuasive opinion pieces, and give advice on various queries and comments.
How Can We Help You Grow?
Goodman Lantern Delivers a Professional Content Writing Service at Scale
We work with a team of content writers and editors who bring their experience and expertise to help you build your brand.
We give context to industry terms
We craft messaging that provides context to complex banking, financial and insurance terms, helping your customers understand your product.
We position you as a leader
Our content writing and editing services have the ability to turn your product or service into a household name by crafting thought-leadership content that people can trust and rely on.
We develop your relationship with your customer
We plan, execute, and distribute content that builds trust between your company and your customer base.
We make you a sought-after business
We work closely with our customers to understand their needs and wants. We figure out what their issues are and position your product as the perfect solution.
Case Studies
Read all about our work for our clients in the case studies below.
We can create tailored content to increase website traffic
A US-based health insurance firm reached out to Goodman Lantern for help with a content strategy. Read more about how we helped them
Read more about how we helped them here
We assist with content to help launch new products and brands
A US-based tele-specialist firm reached out to Goodman Lantern for help in developing specialised marketing content. Read their story
Read their story here
Our Clients Love Working With Us Because We Believe in Collaboration
At Goodman Lantern, our focus lies in fostering long-term, thriving relationships with our clients. We invest the time to truly understand not only their business but also the individuals driving the brand forward. Embracing a spirit of collaboration, and we are dedicated to supporting you every step of the way.
"Goodman Lantern created best-in-class technological deliverables, strategized impactful avenues for business growth, and delivered compelling tools to pitch the app to investors."
"Whenever we've provided feedback or suggestions they have always been receptive and open to make changes."
"We were impressed by the high-quality content and good communication."
Pricing Plans
We tailor-make packages and pricing structures to suit your budget. No matter what your content needs, we can work out a plan perfectly aligned with your requirements.
Here's How Our Professional
Finance Content Writers Can
Help You
At Goodman Lantern, there are a number of factors that make us perfectly suited to be your preferred content marketing agency.
A wide network of native English content writers
Our large team of native English copywriters and editors have in-depth knowledge of your geography and industry. We have vast resources at our disposal, available to work across different time zones. So, no matter where you are based, we have a team that is able to assist you.

SEO expertise
Our team is in the know about the latest in SEO rules and expectations. We write all online pieces with best practices in mind so that over time, your business ranks high in search results.

High lead generation
With our professional content writing and editing services, we develop solid leads for your team to follow up on. Many of these leads turn into customers. All of this because of top-quality content.

Experts at what we do
Our content writers and editors are all experienced journalists and media experts. Along with our content team, we also have business experts that we lean on for business growth ideas and advice.

Ahead of the trends
We are on top of industry trends and know how to use these to grow your business through content. We ensure that your business is ahead of the trends, too.

Professional service
No matter what your content needs are, we are able to create and deliver on time and with professionalism. We never miss a deadline and we work with you to ensure that we not only deliver according to the brief, but that we exceed expectations.
Banking, Finance, and Insurance FAQs
What kind of content do you create for Banking, Finance, and Insurance companies?
We offer a versatile range of content writing services that includes marketing content, research content, and bespoke content and editing. We create high-quality content in various forms such as white papers, business plans, and website content. The format is chosen to match the marketing needs of our clients.
For instance, if a local credit union wants to position itself as a thought leader; we would write monthly emailers and newsletters sharing industry insights. For an investment firm that wants to highlight its ability to manage money, our finance content writers would love to create informative and interesting scripts for a finance podcast. For an insurance agency that wants to appeal to the younger generation, we would write attractive and engaging insurance copywriting. At Goodman Lantern, we do it all.
What types of Banking, Finance, and Insurance companies do you work with?
From taking care of savings to providing financial protection over a job loss – Banking, Finance, and Insurance companies keep our society running. We work with a comprehensive range of banking and financial institutions such as investment banks, mortgage companies, and fintech start-ups.
Our banking and insurance content writers have put together SEO content marketing strategies for health insurance firms. Our finance content writers have worked with business intelligence firms to create research-heavy pillar content and web content. We provide premium content writing for financial services that help them boost revenue and keep our society functioning.
How do you measure and ensure success for your content?
The success of a content marketing campaign can be evaluated in various ways. Conversion rates are an important metric that refers to how many visitors on your site took an action and were converted into a customer. We rely on generating high-quality leads and crafting persuasive content that inspires your audience to take action.
For a branding campaign, impressions, social reach, and social engagement are important metrics. For an email marketing campaign, email open rates and click-through rates measure success. We use a combination of tactics to keep these numbers high and give you the highest returns on investment.
Are blogs useful for Banking, Finance, and Insurance companies? Can you help me with that?
Blogs are a great way to show your audience the depth and breadth of your knowledge. Depending on what your niche is, you can share your tips for personal financial planning, break down how health insurance premiums work or talk about how to rebalance stocks and bonds. Our writers can certainly help you with that.
We write about everything from stock market trends to market risk assessments to liability coverage. We can create regular blog content at scale to create a consistent and credible personality for your company.
How would your Banking, Finance, and Insurance content writers handle industry jargon?
Our writers are industry experts. They are well-versed with the common terminology and jargon. However, too much jargon can leave your customers feeling lost and confused. For content to work, complicated terms need to be broken down and explained in a simple yet effective way. And this just happens to be our superpower.
The content we write walks the fine line between informative and engaging. It aims to educate the audience about your product or service. It also highlights your brand's value to their lives and shows them that your company cares.
What are the benefits of content to my business?
The Banking and Finance industry has always been a competitive one. With the influx of novel technologies, innovative products, and new players; it is increasingly becoming a crowded market. Content can help distinguish you from your competitors and create a deeper relationship with your customers.
By sharing relevant blogs, persuasive opinion pieces, and giving advice on common questions – you can interact more meaningfully with your audience. It builds trust and raises their confidence in your brand. Trust is what creates a long-lasting, loyal customer and leads to sustainable revenues. Content yields high growth at relatively lower costs, it is definitely an investment worth adding to your portfolio.
How do I get started?
Learn more about our Banking, Finance, and Insurance content writing services today! Book a call with us and find out how we can help grow your business. Reach us at +44 3300270912 or email us at info@goodmanlantern.com.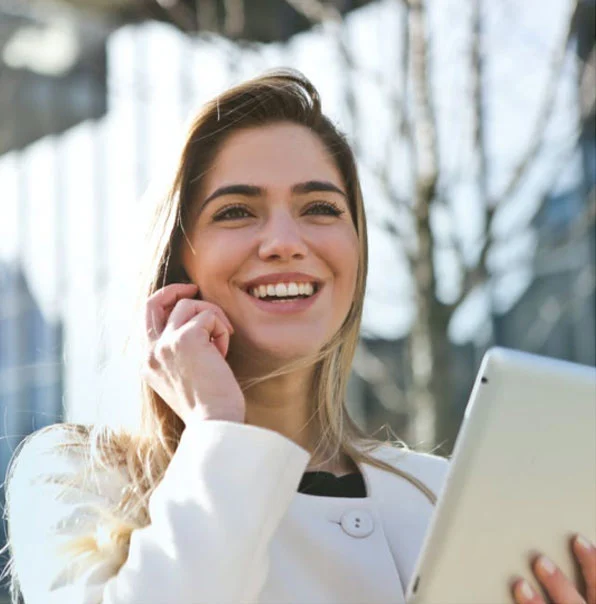 Get in Touch
Connect with us to take your Banking, Finance, and Insurance company to the next level. We will help you decide what the best content marketing approach for your business would be. Book a discovery call with us and we'll get started on a quick marketing audit to help you figure out your next steps.