Originally published November 4, 2022 , updated on January 23, 2023
Published Date: The date when the blog went live on GL website. Updated Date: The latest date when the GL Content team updated this blog.
Effective content marketing helps your engineering company to stand out. We offer bespoke engineering writing services that clarify complex issues through engaging content.
What Is Engineering Writing?
Engineering technical writing is not just about writing. It's also about understanding the product, its features, and how it works. The more you know about the product, the better you can write content for it. And our writers take the time to get to know your products and services extensively.
Our experienced engineering content writers create anything from whitepapers to proposals to case studies. They produce content that meets the needs of your audience and helps them achieve their goals.

Good writing and well-researched content connect and support your company's overall marketing strategy. We produce meaningful and understandable content that forms the base from which to build your marketing success.

We excel at industry analysis and can break down complex topics into understandable terms. Our strong suit is helping you establish industry leadership and increasing your company's reach through optimised content.
Types of Engineering Writing to Meet Your Communication Needs
Engineering writing covers a wide range of topics and formats. Apart from whitepapers, case studies, and trade journal articles, it covers content forms such as proposals and specifications, inspection, research, and progress reports.
Proposals can range from concise summaries to detailed documents. The documents provide the information necessary for someone to decide on funding your project.
Our skilled engineering writing team understands how to outline an idea, how to plan to solve a problem or how to achieve your communication goal. The structure includes – but is not limited to – the problem description, project scope, goals, background information, and relevant data or supporting materials.
A specification is a document that gives detailed information about the requirements for building or manufacturing. It includes drawings and lists of parts and materials.
Specifications form part of the design phase of construction, and they outline what's needed to progress from the conception phase to the production phase.
Use our engineering technical writing expertise to outline how you will design and build a solution for a specific problem.
An inspection report is a document that describes the findings of an inspection. It includes a description of the work inspected, the date, and a list of any problems you found.
It provides your client with information about the state of their project or structure. The report also forms the base for your cost estimates to fix a problem.
Our engineering technical writing services help you translate the findings into understandable terms for your client.
A research report provides a synopsis of your investigation's data, research process, and results. It's an unbiased and accurate summary to highlight the important aspects of your research.
Our engineering technical writing services include well-crafted research reports to help your readers find core information about your research. We help you create a detailed report of your research processes and convey your findings objectively.
The progress report provides your client with details about the progress of work. It includes your assessments, problems encountered, and the project timeline.
Your client isn't the expert, and that's why you need to present the information in understandable language. Our engineering writing makes this process easier. We help you translate technical data into easy-to-understand language without compromising on accuracy and details.
Why You Need Engineering Writing Services
Technical documents form an integral part of your communication with clients. These documents should communicate critical information clearly and concisely.
The information is complex and specialised. You must break down the concepts into understandable terms for your clients and prospective investors.
Our engineering writing services bridge the gap between technical data and understandable communication with your target audience.
We're experienced in content creation and hiring expert technical writers familiar with various industries. These writers can transform complex technical information into structured and graspable content.
They communicate the core information in accessible ways. Our writers also produce content you can use in online marketing and sales meetings.
Engineering writing bridges the gap between technical expertise and actionable, engaging content. The content formats become valuable marketing assets to generate leads and increase your industry standing.
Benefits of Engineering Writing Services
Making use of engineering writing services holds several benefits for your company.
Well-written optimised content gives your website a higher search engine ranking and more targeted traffic.
Error-free and language-perfect reports and online content support your claim of expertise.
Transform dull technical details into understandable and useful content to gain higher customer engagement levels.
Increase your content volume to boost search engine traffic and give customers a reason to return to your website.
Improve efficiency when choosing an agency that can bundle technical reports with your online marketing content.
Better your industry standing through sought-after expert content.
Save on technical writing and marketing costs because you need fewer full-time staff members.
Save time because your team can focus on researching technical trends and solutions instead of engineering writing.
Using our services, you can leave the writing to the engineering content writers while you focus on core business growth activities.
How Engineering Writing Differs From Other Forms of Writing
Engineering writing is technical and focused on conveying complex information in an understandable, structurally correct format. It differs from other forms of writing, such as creative marketing content, in purpose, the audience it targets, and writing style and format.
Creative marketing content attracts, entertains, and engages the reader. Engineering writing focuses on reporting, informing, instructing, and educating the reader. It addresses a problem, provides a solution, instructs with guidelines, and educates with research findings.
It can serve for marketing and essential information provision. Because the purpose is to inform and instruct, our engineering content writers provide content that builds trust in your company's ability to solve problems.
Creative marketing content can be generic, whereas industry-specific information can serve to meet the information needs of a segmented group. The audience segmentation is according to location, age, occupation, interests, and other characteristics.
Engineering content writing aims to meet the information needs of the technical and business audience according to education level, occupation, industry, and project focus. Documents include, for instance, indexes, abstracts, and citations from credible sources.
With creative marketing content, the writing style ranges from light conversational to professional conversational. The structure depends on the aim of the content, with readability and engagement being priorities. Formats range from blog posts to articles, eBooks, and case studies, among others.
Engineering technical writing follows a professional, structured style, while the marketing content is conversational yet professional. Formats include articles, blog posts, and social media posts, as well as case studies, research reports, whitepapers, proposals, and technical specifications.
The writers use the company style guides for language, tone, structure and presentation consistency for each format.
The SaaS industry is subscription-based rather than product focused. This comes with unique content creation challenges. Prospective buyers must opt-in on services and don't have tangible products to evaluate. You need to build trust with enough information to help them decide the value of your services for solving their problems.
The second component entails technical writing services, such as case studies, step-by-step guidelines for installing software, solving application issues, and configuring settings.
Our engineering content writers help you introduce and explain your latest services with content that shows benefits for your audience. We explain industry jargon and demonstrate how your solutions solve their problems and help them to meet their goals.
Telecommunication companies benefit from technical writing services for industry reports, investment proposals, research reports, and specifications.
We help you create case studies to show clients how your solutions support their communication and data needs. Easy-to-understand installation or instruction manuals help your clients to understand and get the best value from your solutions.
Our writers craft compelling articles for publishing on your website and in trade journals to further your brand's image as an industry leader.
Firms operating in the Augmented Reality (AR) space must deal with fast-changing technologies. With a range of new products, you don't have the advantage of long product histories to build trust. In addition, many of your clients don't understand the terminology, which poses a challenge for attracting development funding.
Our engineering writing services ease the process by explaining complex concepts and whitepapers for detailed information to attract investment interest.
We help your company stand out with supportive documentation, like instruction manuals, well-written proposals, research reports, and case studies. Our writers craft content to help clients become familiar with your products and better understand the application value.
We have more than 100 happy clients.
Here's how we've helped them grow their businesses.
"Working with Goodman has fully exceeded my expectations. They really took the time to understand the brand and have been thoughtful in coming up with appropriate social content. My content team has been flexible and, frankly, just a pleasure to work with."
Tara Kelly
FDI Publishing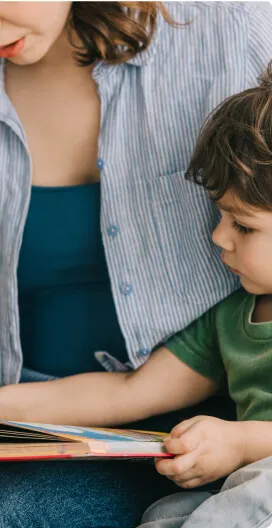 "We're delighted with our collaboration with Goodman Lantern. They've always delivered the content on time and have been extremely responsive to all our requests."
Jeremy Rocher
SoftBank-backed AutoStore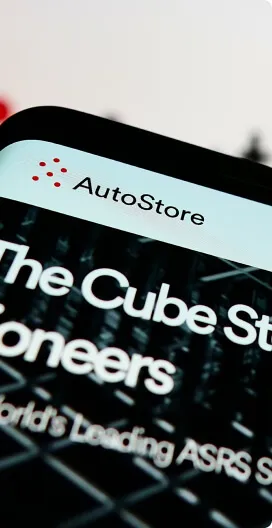 "The professionalism of the team is outstanding. Their communication is always open and honest. They're always proactive and forthcoming with new ideas to help us achieve our desired results. The project outcomes so far have been fantastic and exceeded all
our expectations."
Alex Fulcher
easyStorage
"I was very pleased with the professionalism and punctuality of GL's content team, especially in response to my requirements for something unique and conversation triggering rather than the standard cookie-cutter content."
Keith MacKenzie
Workable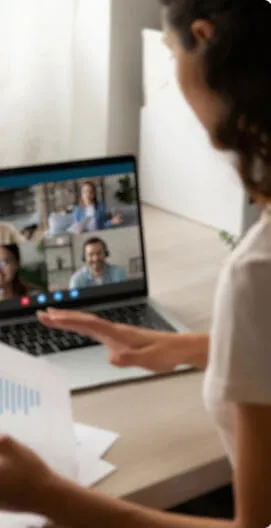 Why Should You Choose Us?
Regardless of your content needs, the Goodman Lantern engineering writing team understands how to create digestible and professional content. We make your products and services understandable with accurate information presented in the right format and language for your audience.
Our professional team helps to establish your industry leadership through research reports, whitepapers, and case studies. Our writers create proposals, inspection reports, and specifications according to your industry standard.
Goodman Lantern positions you as an expert through engaging content for conversions and compliance with your audience's information needs.
No matter which industry you need engineering technical writing for, you can rely on our writers to keep current with your industry. Because they take the time to understand your niche, they can explain your products and services in engaging language.
We help you choose the best formats for the specific information and deliver it in a way your clients appreciate.
Engineering Writing FAQs
What do your engineering writing services include?
We offer extensive technical writing and content creation services to meet your communication and marketing goals. These range from business proposals to research reports, case studies, whitepapers, specifications, instruction manuals, and user guides, among others.
For which types of companies do you provide technical engineering writing services?
Because we have access to technical writers worldwide, we can offer specialised content services to a diverse clientele. Biotech, telecommunications, aviation, mining, SaaS, IT hardware, medical, and scientific companies benefit from our services.
How can I use engineering technical writing for marketing?
We align content creation with your marketing and communication goals. Whether you have a combined audience of tech-savvy users and end-users or focus on experts, we meet their information needs. Our writers optimise content for search visibility, maximum engagement levels, and best value for your users.
Technical documents like whitepapers, case studies and proposals establish credibility. You can also use these as incentives for users to subscribe to your channels.
If we have experts onboard, why should I outsource the engineering writing?
Not all your experts have time to generate in-depth reports and churn out high content volumes. Outsourcing part or all your technical writing helps to free up valuable human talent time.
It also saves you the cost of full-time employees to polish reports for the best possible impression. Our technical content writers work alongside your experts to create precise, clear, and concise information pieces.
Can I outsource engineering writing only for the content marketing and have my team create the specifications and other highly technical documents?
Yes. You can use our editors to perform quality assurance and editing checks on your documents according to your company's style guide.
How do you measure technical writing success?
As with any marketing strategy, we use specific key performance indicators for measuring marketing success. Marketing metrics help us to see how the target audience perceives and reacts to your content.
Do you use engineering content writers with expertise in my company's niche?
Yes. The writers have technical writing expertise and knowledge of the particular industry for which they write.
Partner with us for engineering writing to communicate essential information, establish your industry expertise, and boost your business growth. Schedule a call for a quick content audit to form the base of your communication and marketing strategy.