Originally published October 31, 2022 , updated on March 21, 2023
Published Date: The date when the blog went live on GL website. Updated Date: The latest date when the GL Content team updated this blog.
Grow Your Business With Japan's Top Content Marketing Agency
Use a content marketing agency that can help grow your business in Japan. Goodman Lantern creates quality, engaging content that will resonate with your audience.
Blog Writing Services
Article Writing Services
Whitepaper Writing Services
Web Content Writing Services
Brochure Content Writing Services
SEO-Optimised Content Writing
Blogging is a great way to establish brand authority, generate leads, and increase sales conversions. While the Japanese market is tough to crack, with the right blog writing services, you'll be able to grow your business in this market.
If you're looking for high-quality blog writing services in Japan, then our content writing services are perfect for your business.
We focus on helping businesses grow by creating content that meets their audience's needs and helps them focus on brand recognition and value over price. Our experienced writers know how to craft engaging, informative blog posts to help your business succeed.
Lead generation is essential for any business, but targeting an international audience, such as Japan, can be challenging.
Articles are among the most effective ways to generate leads on an international scale. They answer questions people have about your products or services. This can lead to higher conversion rates because you show that you can solve their problems and provide them with enough information to make informed buying decisions.
Our content marketing agency offers premium quality article writing services for Japan. We help brands build trust and create thought leadership through SEO-optimised content that delivers value for the reader. We tailor our services to meet the needs of our clients' audiences and help them make informed decisions.
Whitepaper Writing Services
Whitepapers are a great way to educate your audience in Japan about the problems you solve and how you solve them. A well-written whitepaper provides a detailed overview of your industry's challenges and how your company can help.
Looking for a content marketing agency that knows the importance of value, quality, and brand credibility for your audience in Japan? Goodman Lantern has you covered. We provide high-quality, research-driven whitepapers tailored to your specific audience.
We help you solve problems, showcase your expertise, and provide data and statistics to support decision-making. You will get industry-leading content marketing that will add value to your website.
Web Content Writing Services
Content is a key component of successful online marketing campaigns. However, it is not only about the quantity of the content but also the quality of the information. Quality content can be a great way to establish credibility and build an audience in Japan.
Our web content writing services for Japan can help you improve the quality of your existing website content, increase your article portfolio, and ensure consistency for your brand's voice. Our content is search engine optimised and localised, so you can be sure that your target audience will easily find your website in Japan.
If you're looking to enter the Japanese market, Goodman Lantern can help. We offer brochure content writing services to help introduce your products and services to a new audience. Our professional content writers create error-free brochures in understandable language to increase brand recognition.
We also offer downloadable, printable brochures for trade events and introductory meetings. We know how important it is to make a good impression with the initial contact and tailor the writing to meet the high-quality requirements of your audience in Japan.
SEO-Optimised Content Writing
Looking to improve your search engine ranking and visibility for targeted keyword phrases in Japan? Goodman Lantern can help with SEO-optimised content writing to drive traffic and generate leads.
We tailor content, including blogs, articles, press releases, and web landing pages, to address your audience's pain points and build brand trust. Our writers also create attention-grabbing headlines according to a well-planned content strategy. As a result, you'll see increased return visits and sales conversions.
Use our content marketing agency, and you will get more organic search engine traffic from Japan with SEO-optimised content that attracts attention.
Grow Your Local Business With Our Digital Marketing Services
Goodman Lantern offers SEO services to help local businesses grow. We know search engine optimisation (SEO) is crucial to getting traffic to your website. As a leading digital and content marketing agency, we offer SEO services to help you increase your website's ranking in search engines, get more targeted traffic, and boost sales.
Our team of experts use a variety of strategies to help you achieve a higher ranking in search engines, and more website visitors mean increased sales.
We can help you with keyword research, on-page and off-page optimisation, and developing a comprehensive SEO strategy.
Inbound Marketing Services
Inbound marketing is a customer-centric approach that focuses on quality content that solves problems and is aligned with audience needs. Businesses can build trust and credibility with potential and current customers by providing relevant and helpful information.
Inbound marketing services from Goodman Lantern can help your business attract more leads, convert them into sales, and improve customer relations.
We provide quality content that solves your customers' problems and aligns with their needs. Our professional marketers tailor the services to your business and audience in Japan, so you can be sure you're getting the most out of your marketing budget.
Content Distribution Services
Do you want more people to see your content? Look no further than Goodman Lantern's content distribution service. Our content marketing agency can help you write, publish, and distribute your content through a variety of channels. These include press release distribution channels, social media, trade journals, product review sites, and newsletters.
Graphic design can add visual interest and appeal to any type of communication. And with the help of professional graphic designers, your project will be attention-grabbing and memorable.
Our team of graphic designers creates anything from infographics to videos, slides, animations, and website banners to add value to your digital marketing strategy for Japan.
Translation & Localisation Services
Are you wanting to expand your business in Japan? Translation and localisation services from Goodman Lantern can help you bridge the cultural gap and connect with your target audience. Our team of professional translators and editors will convey your brand's message in a way that is aligned with local culture and norms.
Because we align our language services with local culture, your marketing and content will resonate with your audience. Plus, our editing team can help you fine-tune your website for an authentic experience.
Strategy and Planning Services
Our SEO and content strategy development services can help you achieve your growth goals. We work with you to create a strategy that aligns with your business goals for marketing to Japanese audiences across various platforms. We can help you develop a plan to ensure that your marketing efforts reach the right audience on the right platforms.
We'll review your current approach, research keywords relevant to your offering, and develop a flexible strategy to meet your marketing goals.
How GL Fits Into Your Local Japanese Business
With teams spread across the globe, we have access to content creation, marketing, and SEO experts for each region. This enables us to localise marketing efforts to meet the requirements of your audience in Japan. It helps to give your business greater visibility for local searches, as well as more credibility with local audiences.
Goodman Lantern works with you to create a premium plan for optimal market penetration and sales conversions. Whether you want to focus on brand awareness or sales, we produce quality content that meets the information needs of your target audience and aligns with your business growth goals.
We believe the key to long-term marketing success starts with understanding the client's needs. With this approach, we make sure we understand your business, goals, and audience.
Our content marketing and writing services aim to give your business greater visibility in search results while establishing brand authority. In addition, we help you convert leads into sales and ensure long-term marketing success.
We have more than 100 happy clients.
Here's how we've helped them grow their businesses.
"Working with Goodman has fully exceeded my expectations. They really took the time to understand the brand and have been thoughtful in coming up with appropriate social content. My content team has been flexible and, frankly, just a pleasure to work with."
Tara Kelly
FDI Publishing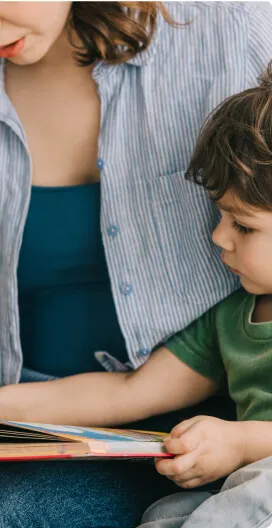 "We're delighted with our collaboration with Goodman Lantern. They've always delivered the content on time and have been extremely responsive to all our requests."
Jeremy Rocher
SoftBank-backed AutoStore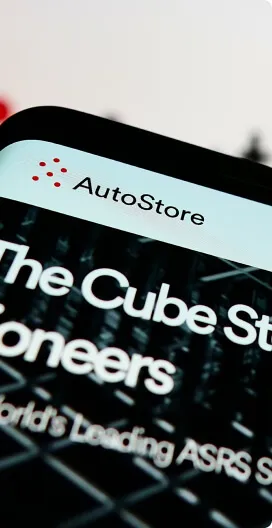 "The professionalism of the team is outstanding. Their communication is always open and honest. They're always proactive and forthcoming with new ideas to help us achieve our desired results. The project outcomes so far have been fantastic and exceeded all
our expectations."
Alex Fulcher
easyStorage
"I was very pleased with the professionalism and punctuality of GL's content team, especially in response to my requirements for something unique and conversation triggering rather than the standard cookie-cutter content."
Keith MacKenzie
Workable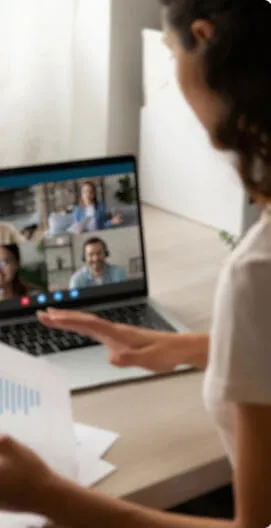 Our Work Guarantees Success
Content is one of the most powerful tools in marketing today. All industries and companies need content marketing to engage with their target audiences in a meaningful way.
For Software as a Service (SaaS) companies, content is king for search engine ranking, traffic, credibility, lead generation, and sales conversions. If you're not creating great content, your business will suffer.
Our content creators explain your services, establish brand trust, and show your audience in Japan how your services help solve their problems.
Goodman Lantern helps SaaS businesses grow their subscriptions faster with SEO, content creation and copywriting services tailored to your target audience. Our team of experts enables you to develop and execute a content marketing strategy that gets results.
The service offering includes content creation to establish your thought leadership and show the value of your services.
In Japan's rapidly developing and competitive telecommunications market, standing out in their high-tech industry is challenging. With so many companies vying for attention, how can you make sure that your content stands out? And not just any content – but quality content that will capture the attention of your target audience?
Goodman Lantern, a leading writing agency, specialises in telecommunications content marketing. We can help you develop blog posts, press releases, whitepapers, case studies, and articles that are not only well-written and informative but also optimised for SEO. If you're looking to take your telecommunications marketing to the next level, partner with us.
Today's Augment Reality (AR) services and applications are in high demand, but it can be challenging for entrepreneurs to break into the market. We create customised marketing strategies for any company looking to get ahead of the game. Our content writing services include blog posts, articles, press releases, newsletters, case studies, eBooks and whitepapers to inform, convince, build trust, and increase sales conversions.
Our content team knows how to explain technical terminology in easy-to-understand language and how to engage your diverse target audience. Let us help you show your audience the value of your products for their business and applications.
Why You Should Work With Our Japan-Based Team
A company's content strategy should be aligned with its growth strategy. This is why we provide you with blog posts and articles that are informative, entertaining, and convincing.
Our expert content marketing team aligns your company's marketing strategy with your business growth goals in Japan, enabling you to expand your market reach in the country.
We offer you marketing localisation, SEO-optimised content, translation services, and turn-key solutions for optimal return on investment (ROI) and the best growth potential.
Your audience in Japan places high value on quality, brand trust, and long-term business relations. Our content marketing agency works with you to create a content strategy to meet these needs.
Our content writing services for Japan enable you to stand out in the search engine results while increasing interest in your products and services.
Our diverse team ensures we can meet your strategy, design, optimisation, branding, and lead generation needs. With a full complement of services and content creation expertise, we're here to help your business connect with your audience on a new level.
Goodman Lantern follows a customer-centric approach, ensuring high customer satisfaction. Partner with us to drive your marketing success in Japan.
The Bigger Why That Drives Us
When you choose Goodman Lantern for your content creation and marketing, you also choose a company that values integrity and social responsibility. We offer women remote work and career opportunities, enabling them to lead a lifestyle they love.
Reach out to start your marketing journey and reach your ideal audience with the right message in Japan.