Originally published May 6, 2022 , updated on January 23, 2023
Published Date: The date when the blog went live on GL website. Updated Date: The latest date when the GL Content team updated this blog.
Boost your brand image, position your company as a thought-leader in your industry, and attract and engage your desired audience with our professional and powerful brand strategy services.
As an experienced brand strategy and development agency, we strive to help your business and brand reach optimal, organic, and sustainable growth.
Bolster your Brand Visibility with Brand Strategy Solutions
Your brand is the leading aspect of your business that attracts, engages, and transforms prospects and browsers into loyal customers. With a strong and powerful brand strategy, you can elevate your business's visibility and gain a wealth of new investments that lead your company down the path of success.
A brand strategy must align with your company's target audience and ideal customers. It must reflect their wants, needs, and emotions while providing them with a solution they have always dreamed of.
Your brand is the optimal example of your company's values and motives, helping your business accommodate more prospects and seal more deals. But you can't achieve this without an effective strategy. It's the brand strategy and development that provides your marketing efforts and practices with the direction you need to champion your business requirements.
As a brand strategy agency, we understand the complex nature and world of brand strategy and development and how to position your business as a thought-leader in your industry. You will experience your brand go from unheard of to a common household name with us at your side.
Why You Need a Brand Strategy Services
Your business and company have taken valuable time, effort, and resources to develop products and services worth offering. But potential customers and prospects won't just appear. Your company requires an effective brand strategy to put your brand on the digital map.
With a custom-crafted brand strategy solution, you'll be able to scale your business, attract a wide audience range, and lead them efficiently down the sales funnel.
Give your company and its offerings the marketing it deserves with a powerful and memorable brand strategy and development services.
As a brand positioning agency, we understand the complex language of marketing and brand strategy and the significance of a custom-made plan.
Harnessing the power of a data and research-driven approach, paired with an effective and striking inbound marketing technique, we will assist your brand in building an enduring, durable, and unforgettable reputation.
Our authentic and eye-catching brand strategy solutions engage potential prospects and turn casual readers into loyal customers.
Our Brand Strategy Service Includes
Goodman Lantern is a dedicated brand strategy design consultancy. Our team is made up of internet marketing consultants and brand strategy experts from around the world.

Our marketers and researchers are fluent in the language of search engine optimisation, audience attraction and engagement, and can naturally weave this integrated knowledge into every strategy.
This process guarantees maximum visibility and ensures the retention of loyal customers. Our streamlined and expertly designed brand strategy services are customised to fit your unique business needs and brand requirements.
Each phase of our service is performed to the best of our ability to ensure only the highest of qualities are met at all stages of development.
Brand Strategy and Planning
A brand strategy is a long-term marketing scheme for the development of your brand. We sit down with you to discuss your business goals and how best we can reach them through an effective marketing plan. A well-defined and powerful brand strategy solution includes the connection of your desired audience, their needs and wants, and the environment of competitors.
Brand positioning refers to the placement of your business and brand within the minds of your desired customers, consumers, and the digital world as a whole. We incorporate all the aspects of brand positioning, including the nitty-gritty details of the logo and tone, into the entire branch of strategy that will help you attract your ideal target market.
Brand Proposition Development
A brand proposition or brand statement is a phrase that showcases the benefits of your brand and business offerings to your current and ideal target audience members and customers. This is the aspect that truly engages your prospects. We help you curate an ideal and memorable brand proposition and assist in distributing it to the right place to help your brand get noticed by the right people.
Brand Architecture Strategy
Your brand architecture is a strategic, logical, and relational brand diagram or tree of both hesitating and potential brands to connect and engage with. It includes all aspects of your company's brand and offerings and the plans you may have for future growth. We help you cultivate and create a brand architecture strategy that is easy to understand and execute for optimal brand growth.
Your brand needs an extensive portfolio displaying your campaigns, wins, and future gains. We analyse your brand's portfolio to discover what is and is not working, which strategy points are the most effective, and what can be improved for brand growth and success.
If your company is releasing a new product or service offering, we're here to help you expand its visibility. We assist your new product or service reach the desired audience, fully connecting with your already-existing brand effortlessly.
If you would like to extend your brand to include other brands and companies to create a co-brand, our services offer the best strategy to do so with ease. Also referred to as brand partnership, we help weave multiple brands into one to curate the ideal co-brand strategy that assists in growth, increased sales, and ultimate success.
How Goodman Lantern Brand Strategy Works
At Goodman Lantern, we curate persuasive, enticing, and unforgettable brand strategies that involve creativity, innovation, and technical knowledge. Our process has proven time and time again to boost success in businesses within many industries.
Our brand strategy solutions, services, and process consist of analysing your business's target audience members and attracting and engaging them through specific marketing efforts, solution-driven content, and a powerful brand positioning agent.
We cultivate a buyer's persona for your target audience, and custom create a brand strategy that attracts your ideal customers. In addition, your newly produced brand strategy and development will include specialised input that showcases your business and offerings as a solution.
After the attraction phase of our process, we place the aim of our work on conversion. We utilise platforms, SEO efforts, and brand positioning to ensure your brand is attracting your ideal target audience and enticing, delighting, and engaging them.
We help your company refine your brand tone, images, portfolio, offerings, and image to ensure your brand's recognition. We will help your brand increase visibility in the present and future.
As a brand strategy company, we're experienced in curating brand strategies that are both long-lasting and sustainable. We also help equip your team to implement and execute your brand strategy's various steps and stages to ensure all are performed effectively.
Our multi-talented brand strategy and marketing team is versed both in audience analysis and the latest digital trends. With this knowledge, we can guarantee a deeper understanding of your target customers, and where and how they consume their content and media.

With these innate insights, your strategy is created to suit your audience and business goals. This assists your business in reaching success at a more efficient and sustainable rate while retaining loyal customers and organically attracting new ones to reinforce your company's overall strength.
Our brand strategy services adhere to the latest version of our internal knowledge, and we're only happy with the highest of qualities. With us, you can rest assured knowing that a team of highly talented and experienced professionals is working with your business's best interests in mind.

As a brand strategy agency, we adopt your business and brand's goals and customers as our own. We ensure that everything we do and every task we perform is done to the best of our ability. Your company's growth is our priority.
The SaaS industry is taking the world by storm. As society grows more dependent on these services, so too does the competition between companies.
As a SaaS business, your brand image requires a powerful brand strategy to stand apart from the crowd and woo potential customers. Increase your brand visibility, bolster your brand positioning, and come out as a thought-leader in the SaaS industry with our leading brand strategy services.
The world seemingly revolves around the telecommunication industry. Connection and communication, as well as information sharing, is one of society's leading evolutionary aspects. However, with a fast-paced digital sphere comes an influx of competition.
Attract, delight, inspire, and engage your target audience range with a powerful, persuasive, and magnetic brand strategy. With a memorable name and reputation, your company will encourage sustainable and organic action from prospects and seal more deals. With our effective brand strategy services, we can help elevate your brand towards a higher tier of success.
The future is rooted in the ever-growing branches of virtual and augmented reality businesses. Fast-track your company's success and fortify your brand reputation for the future with strong, unforgettable brand strategy services.

The competition and market are only growing. In a crowded sector, your brand needs to make a name for itself and showcase why it's the go-to business within the augmented reality industry. The only way to accomplish this is through a memorable brand image.
Let us help you achieve your business goals in a durable, long-lasting, and organic way with professional brand strategy services.
Our Clients Love Working With Us Because We Believe in Collaboration
At Goodman Lantern we're all about building long-term, successful relationships with our clients. We take the time to get to know their business AND the people behind the brand. In true collaborative spirit, we do everything we can to tell your story and help your business grow.
"Goodman Lantern has an unparalleled level of skill and talent, coupled with a keen understanding of implementation."
"Whenever we've provided feedback or suggestions they have always been receptive and open to making changes."
Head of Content, A Small World
"In marketing, content generation is one of the biggest challenges. I've been using a large freelancing network, and I did have trouble finding the right talent to produce content for us. Then I got to know Goodman Lantern. We started to do business together, and it seemed Raj understood my requirements very well. He delivered quality content that met my expectations."
Marketing Manager, Flatworld Solutions
Brand Strategy FAQs
What should a brand strategy include?
Every marketing strategy and plan should contain a few vital ingredients. 
These include the company and brand's main value proposition, research and data on the desired target market, demographics of customers and competitors, a time frame and deadline for each phase, content development and content formats, chosen platforms on which to publish content, and your company's key branding message.
What is your brand strategy process?
As a brand positioning agency, we have perfected the art of conversion through effective brand strategy. 
We have curated and streamlined a process that is rooted in the concept of attracting your ideal target market, engaging them with solution-driven content, and converting them through thoughtful leadership positioning. 
This brand strategy process entices potential prospects while retaining already-existing clients.
How can I improve my brand positioning?
One of the best ways to improve your brand's reach and visibility is by reaching out to a professional brand strategy agency. 
Brand strategy is one of the most crucial aspects of company success. It has a direct correlation with your business's growth and retention of customers. 
Outsourcing your brand strategy to experts is a guaranteed way to improve your brand and business as a whole.
Why should I hire Goodman Lantern for my brand strategy?
Goodman Lantern's team of professional researchers, brand strategists, and marketers inhabit years of experience. As a result, we have an extensive proven track record of successful campaigns. 
We understand how to analyse your business and target audience to craft a durable, sustainable, and memorable brand strategy to help your company reach its goals.
What if I'm not satisfied with the end product?
Throughout the process, the project manager will be in contact with you. You will receive regular updates and drafts to accept and improve along the way. If you are not happy with the work we deliver, you can inform us of what you don't like, and we will undergo a revision process.
Your ideal tailor-crafted brand strategy lies just a phone call or email away. If you're ready to take your business to the next level of success, we're here to help. Book a consultation call or email us with your brief, and we get started on planning your road to brand growth and success.
We've helped develop the voice behind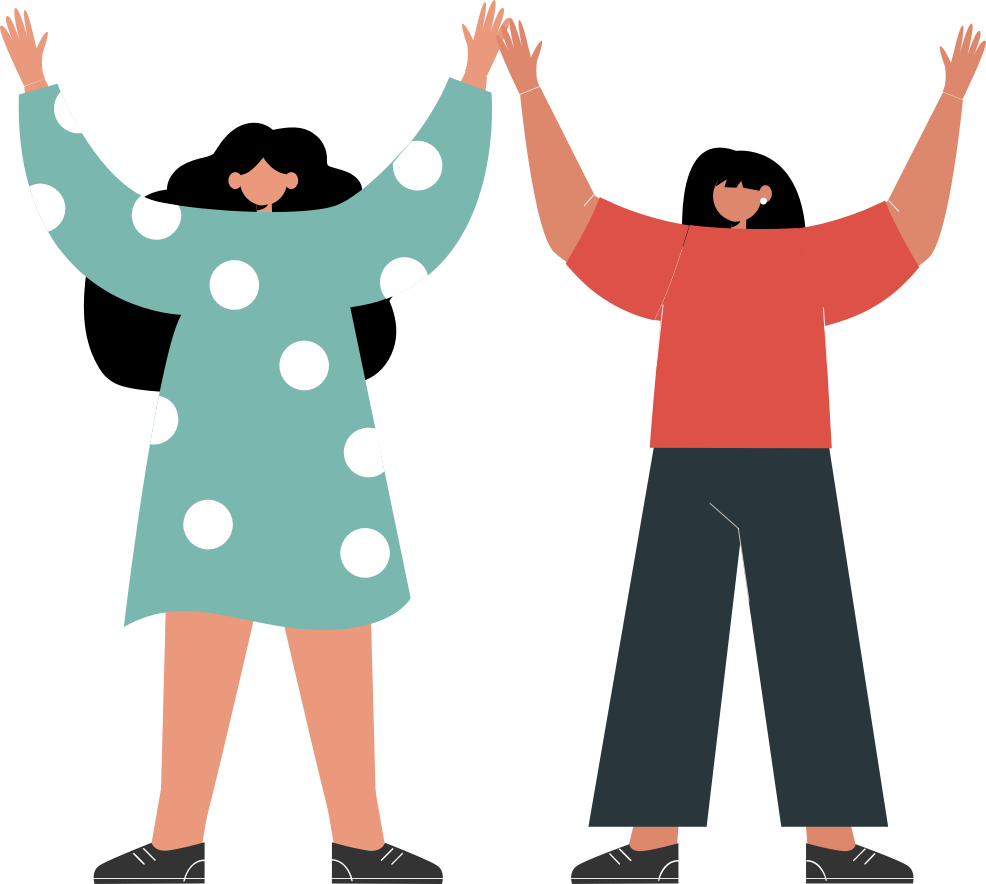 At our core, we're a content marketing agency. But we have a bigger 'why' that supports what we do.
By choosing Goodman Lantern as your content creation partner, you're making a pretty big impact too. You're helping us to act with integrity by providing remote work opportunities to women, many of whom are the breadwinners of their families.
Want to have a bigger impact? Get in touch with us at [email protected] or learn more.