The VR/AR Industry Is Ringing in The Future Of Technology
Its applications can tackle a variety of challenges and goals. It can also be integrated into versatile business models and organizations.
While Virtual Reality and Augmented Reality technology has been around for some time, we have barely scratched the surface of all its uses. This sector is evolving at a rapid and exciting pace, bringing with it more clients, consumers, and companies.
The VR/AR industry is used to moving quickly and effectively, churning out new ideas and turning them into reality. Companies need to equip themselves with a marketing strategy that is just as robust and efficient. Our high quality content writing services for Virtual Reality and Augmented Reality businesses can help your product hit the ground running.
The World of VR/AR is Filled With
Untapped Potential
The Virtual Reality and Augmented Reality industry is transforming how we use and visualize data. The applications of this technology are truly versatile. The industry is coming up with creative products that cater to various markets such as gaming, medicine, logistics, retail, and more.
This is giving rise to many new and innovative start-ups and businesses in this sector. With that, the target audience for VR/AR products is also expanding. It is imperative that companies utilize all the tools at their disposal to gain a competitive advantage. Engaging and educational content being one of them.
Content Writing for Virtual Reality and
Augmented Reality Is Evolving
Here are just some of the ways in which content can help your Virtual and
Augmented Reality business grow
The Virtual and Augmented Reality industry caters to a diverse audience made up of several niches. A thought-out and holistic content strategy helps connect them in meaningful ways.
In today's digital era, companies are using accessible and informative content to show their customers how their products and services can help solve the challenges they face.
Companies are putting in considerable resources to publish engaging and memorable content. It is the perfect medium to share their insights into the industry and solidify their role as a credible thought leader.
Consistent content helps companies build a distinct voice and recognizable brand for the company. This goes a long way in creating a lasting impression with their audience.
How Can We Help You Grow?
Goodman Lantern develops an integrated content strategy
We carry out thorough industry and audience research and devise an integrated content strategy tailored for your business.
We create content that resonates with your target audience
Our team of Virtual and Augmented Reality content writers come up with jargon-free content that suits your needs for website content, social media content, and more.
We use the latest SEO tactics to boost your conversion rates
We use SEO techniques and industry appropriate keywords to ensure that your content does not get lost in the online space.
We use content to build trust with your customers
Our content writing services for Virtual Reality and Augmented Reality help your audience understand the value of your products and services with accurate and captivating content.
Case Studies
Read all about our work for our clients in the case studies below.
We can help optimize website content for your online store
Our eCommerce content writing services were used by a well-known global manufacturer of power tools to optimize their product and category descriptions. Our involvement led to a 40% increase in website traffic.
Read more about our work here
Using long form content, we can amplify yours sales and boost your online presence
An e-commerce software firm needed our services to create a long form content. This allowed us to offer consistent and compelling content to educate their audience.
Read their story here
Our Clients Love Working With Us Because We Believe in Collaboration
At Goodman Lantern, our focus lies in fostering long-term, thriving relationships with our clients. We invest the time to truly understand not only their business but also the individuals driving the brand forward. Embracing a spirit of collaboration, and we are dedicated to supporting you every step of the way.
"Whenever we've provided feedback or suggestions they have always been receptive and open to making changes."
"Outsourcing everything to their company has been a big relief. "
"The communication is excellent and you receive responses within 24 hours."
Pricing Plans
We tailor-make packages and pricing structures to suit your budget. No matter what your content needs, we can work out a plan perfectly aligned with your requirements.
Here's How Our Professional
Virtual and Augmented
Reality Content Writers Can
Help You
At Goodman Lantern, there are a number of factors that make us perfectly suited to be your preferred content marketing agency.
A Wide Network of Native-English Content Writers
Our large team of native English copywriters and editors have in-depth knowledge of your geography and industry. We have vast resources at our disposal, available to work across different time zones. So, no matter where you are based, we have a team that is able to assist you.

SEO Expertise
Our team is in the know about the latest in SEO rules and expectations. We write all online pieces with best practices in mind so that over time, your business ranks high in search results.

High Lead Generation
With our professional content writing and editing services, we develop solid leads for your team to follow up on. Many of these leads turn into customers. All of this because of top-quality content.

Experts at What We Do
Our content writers and editors are all experienced journalists and media experts. Along with our content team, we also have business experts that we lean on for business growth ideas and advice.

Ahead of The Trends
We are on top of industry trends and know how to use these to grow your business through content. We ensure that your business is ahead of the trends, too.

Personal Attention
No matter what your content needs are, we are able to create and deliver on time and with professionalism. We never miss a deadline and we work with you to ensure that we not only deliver according to the brief, but that we exceed expectations.
Virtual and Augmented Reality (VR/AR) FAQs
How do you approach content writing for Virtual Reality and Augmented Reality Companies?
The VR/AR industry is at the cutting edge of technology. As the industry takes huge leaps, content helps bring customers and partners along for the ride. Our Virtual Reality and Augmented Reality content writing services help you connect to your customer base in meaningful ways.
We provide website content such as blogs and landing pages, as well as articles, newsletters, brochures, and ad copy. We also offer technical writing services including white papers, research papers, guides and handbooks, and eBooks. If this all seems like a lot and you do not know where to start, our team is adept in content distribution, strategy and planning, and storytelling services as well.
What types of VR/AR companies do you work with?
VR/AR has a lot of applications – from healthcare to transport and logistics to retail and eCommerce. It spans many industries and continues to expand at an exponential pace. With this comes exciting new prospects and verticals.
Our content writing services cater to various sectors including gaming, education, construction, design, SaaS, and more. So, whether you are a VR headset manufacturer or a Mixed Reality graphics designer – we can craft an exceptional content marketing strategy for you.
How do you create a content marketing strategy?
We start by defining your marketing goals and craft a strategy that will help us achieve that. Our team takes the time to understand your company, its voice, and its ethos. We identify your target audience and research their buying patterns, preferred platforms, and demographics.
Once we have done our homework, our team works collaboratively to come up with a content marketing strategy. This includes everything from finding industry-appropriate keywords to a devising content distribution plan.
It doesn't quite end there. Once the content is published, we track and analyse content metrics. This helps us make changes and give you an end-to-end service.
What makes for good website content?
Website content should be tailored to what your audience wants to read. If you are targeting younger generations, your content should be catchy enough to get their attention. If you are designing a page for potential investors, your industry knowledge and the applications of your product should be highlighted. If you want to increase conversions, your website pages should have a concise yet persuasive call to action.
Our Virtual Reality and Augmented Reality writing focus on increasing engagement through well-structured, valuable, and original content. We show you as the credible thought leader you are.
What VR/AR blog topics are your writers familiar with?
With blogs, you have the space to be creative. You can share reviews of the latest products and weigh in on industry trends. You can explain how ambisonics and haptics work in your product and educate your audience on HMD and HUD – all in one place.
Our writers never tire of writing about VR/AR because there is simply so much exciting ground to cover. We can write about everything from the newest changes in mobile augmented reality to the intricacies of human-computer interaction. We can help you share interesting and informative blogs that will resonate with your target audience and help increase organic traffic to your website.
How does high-quality content help my business?
The VR/AR landscape is full of innovative start-ups and businesses that are moving from prototype to the market at fast paces. With more products and applications, the audience for it is also expanding. Companies need all the tools they can get to gain a competitive advantage. Content is one such tool.
In the short term, high-quality content writing for Virtual Reality and Augmented Reality can ensure that your product does not get lost in the online space. With consistent content, you can help build a distinct and recognisable brand. In the long term, this helps build a stronger, more meaningful relationship with your audience. With content, a little goes a long way.
How do I get started?
Learn more about our Virtual Reality and Augmented Reality content writing services today! Book a call with us and find out how we can help grow your VR/AR business. Reach us at +44 3300270912 or email us at info@goodmanlantern.com.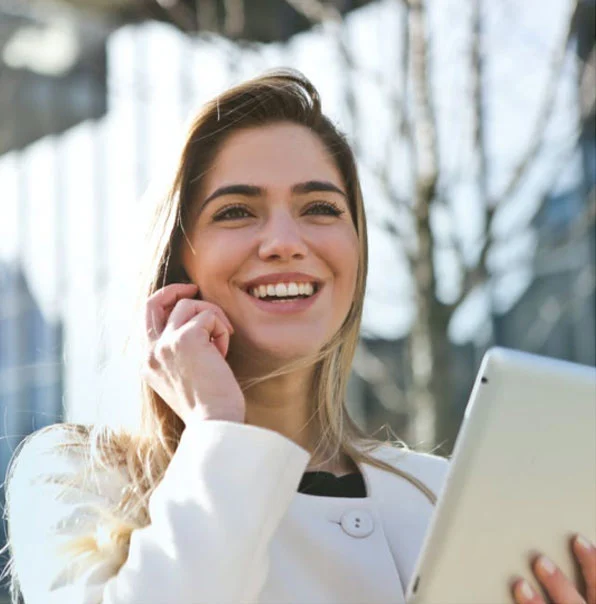 Get in Touch
Connect with us to take your Gaming company to the next level. We will help you decide what the best content marketing approach for your business would be. Book a discovery call with us and we'll get started on a quick marketing audit to help you figure out your next steps.