Originally published April 16, 2022 , updated on January 23, 2023
Published Date: The date when the blog went live on GL website. Updated Date: The latest date when the GL Content team updated this blog.
Your landing page is often the first content piece your viewers experience, making it a crucial form of marketing. Uplift your brand's reputation and generate more leads with professional landing page designs.
Improve your leads with attractive Landing Page
Being the original window into your business and brand, your landing page needs to be professional and aligned with your brand voice and image. Clear, concise, and functional landing pages that harbour a splash of personality can be the difference between a casual browser and potential customer.

A carefully crafted page that connects with your desired audience member and incorporates solution-driven and inspiring copy can help your business convert prospects and seal more deals.
Professional landing pages enriched with SEO practices will further attract and retain potential and existing customers, helping your company generate more leads, increase website traffic, and rank higher on search engines. Combining these marketing efforts is the key to increased sales and revenue.
At Goodman Lantern, we specialise in constructing expert landing pages with attractive landing page designs and authentic yet persuasive copy. Let us help you uplift your brand and generate more leads.
Why Does Your Business Need Custom Designed Landing Page?
The Benefits of Effective Landing Page Design Services
Impactful landing pages hold the key to unlocking the doors of work opportunities. With a highly memorable landing page design, you'll gear more of your audience members into a state of interest and trust, all while guiding them through your sales funnel.
A professional landing page design agency understands how to cultivate a top-notch, high-quality webpage that includes attractive visuals, easy-to-digest text, and logical narratives.
With Goodman Lantern at your side, you'll receive personal attention, conversion tracking, a dedicated manager, and authentic landing page designs that ensure the raise of conversion rates.
Our Landing Page Design Process
Our efficient and effective landing page design services are refined to offer you the highest standards in every project we produce. We've streamlined our process to bring you inexpensive landing page design services that never sacrifice quality.
Each phase of our professional services is geared towards generating increased and valuable leads for your business and achieving your company goals, whatever they may be. Below is the outline of our landing page design services:
We begin by holding a meeting to analyse your business and brand tone, current and desired audience, and business goals. We conduct in-depth research into the latest digital trends and most effective and persuasive SEO practices to ensure your new and fresh landing page is designed to both attract and engage audience members.
We review your current and potential users, viewers, and prospects to ensure all designs and content is geared towards them, helping guide each user down the sales funnel and leaning towards conversion.
Through intricate SEO efforts and personalised touches, we help you connect with your desired audience on a deeper level to encourage more sales.
After we've disclosed your goals, brand tone, and desired audience members, we design a structure and plan for your landing page that speaks directly to your target audience, attracting and engaging them to the point of conversion.
Only once you've approved the design will we get to work on crafting your memorable landing page.
Our talented team of professional designers, writers, and editors start constructing your landing page. You will be asked to approve certain stages and specific designs throughout development to ensure your constant satisfaction.
We host a final meeting and debriefing after implementing your landing page design. If you are not one fully happy with the end product, you can request a revision stage.
Why Should You Choose Us!
Goodman Lantern's team of professional and experienced content creators, marketing specialists, and designers hail from all over the world. We are, therefore, able to deliver work continuously at an affordable price while holding innate and valuable technical expertise to create striking landing page designs that connect with a universal audience.
Our diverse and multitalented team caters to various industries in a plethora of niches, which only adds value to our ability to understand your product, service, and industry jargon.
We conduct in-depth research into the effects of landing page designs and how they can be aligned with your brand, business goals, and target audience.
Our unique perspective assists us in understanding your audience and effectively relaying information to them. We take pride in offering all our customers personal, undivided attention. We assign a team of experts that is shaped to suit your brand. Each team is headed by a project manager that ensures efficient work and the meeting of every deadline.
The SaaS industry works with a subscription-based model that requires high customer acquisition and retention numbers to grow. SaaS companies require highly effective, concise, and functional landing pages to stand out from the crowd and position themselves as experts in their field.
Memorable, visually appealing, and highly engaging landing page designs have the ability to influence stakeholders and prospects, giving way to a wealth of opportunities for conversion. Add to your credibility as an industry thought leader with professional and dedicated landing page designs.
Our Landing Page Design services for the SaaS industry help you create impactful and persuasive web pages guaranteed to boost customer lifecycles, generate increased sales, and cultivate sustained growth.
The Telecom industry is all about understanding and showcasing the importance of concise and compelling communication firsthand. Therefore, landing page designs lead to myriad benefits in the Telecom industry.
An effective and professional landing page design is utilised to display a company's expertise, specialisations, and trustworthiness. That's why your landing page design needs to be curated to the best of standards.
Our Telecom landing page design services and content creation team is streamlined to help your landing page designs come to life and generate more leads. We ensure each aspect of your landing page offers clarity and positively engages audience members down the sales funnel.
Virtual Reality and Augmented Reality
Whether you are a Virtual Reality startup or an established Augmented Reality company, chances are you constantly have meetings with investors, venture capitalist firms, and clients.
Presentations can demonstrate your professionalism and reinforce your brand image – making your audience want to work with you.
We create well-crafted products and services, leaving a solid brand impact on your audience. We do justice to your product and service through powerful visual presentations – giving your audience a taste of your competency.
Our Clients Love Working With Us Because We Believe in Collaboration
At Goodman Lantern we're all about building long-term, successful relationships with our clients. We take the time to get to know their business AND the people behind the brand. In true collaborative spirit, we do everything we can to tell your story and help your business grow.
"Goodman Lantern has an unparalleled level of skill and talent, coupled with a keen understanding of implementation."
"Whenever we've provided feedback or suggestions they have always been receptive and open to making changes."
Head of Content, A Small World
"We are delighted with our collaboration with Goodman Lantern because in addition to always delivering the content on time, they have also been extremely responsive to all our requests. Moreover, it was a real pleasure to work with a team that is both very professional and fundamentally human."
Marketing Marketing, AutoStore
Landing Page Design Company FAQs
Who creates the landing page designs?
As a landing page design company, we curate all landing pages from scratch within your authentic brand voice. Our team of talented designers and content creators hold extensive experience in landing page designs and ensure an attractive landing page for your company.
Do you have any previous work we can see?
Who owns the copyrights to work produced?
As our customer, you own all the copyrights to the work we produce for your website.
Why are landing pages so important?
Landing pages are often the first official aspect of your business that potential customers see. Landing pages act as the first impression of your company and offerings and set a foundation for your company's reputation and trustworthiness. It's, therefore, important to ensure your landing page is professional and meets the requirements of your target audience members.
What's the benefit of hiring a professional company?
Outsourcing your landing page designs to professionals saves your company resources and time while ensuring that the job is done correctly, effectively, and thoroughly.
Uplift your business and brand with expertly crafted landing page designs. At Goodman Lantern, we offer you only the best landing page design services. Book a consultation call or send us an email, and we'll get started straight away.
We've helped develop the voice behind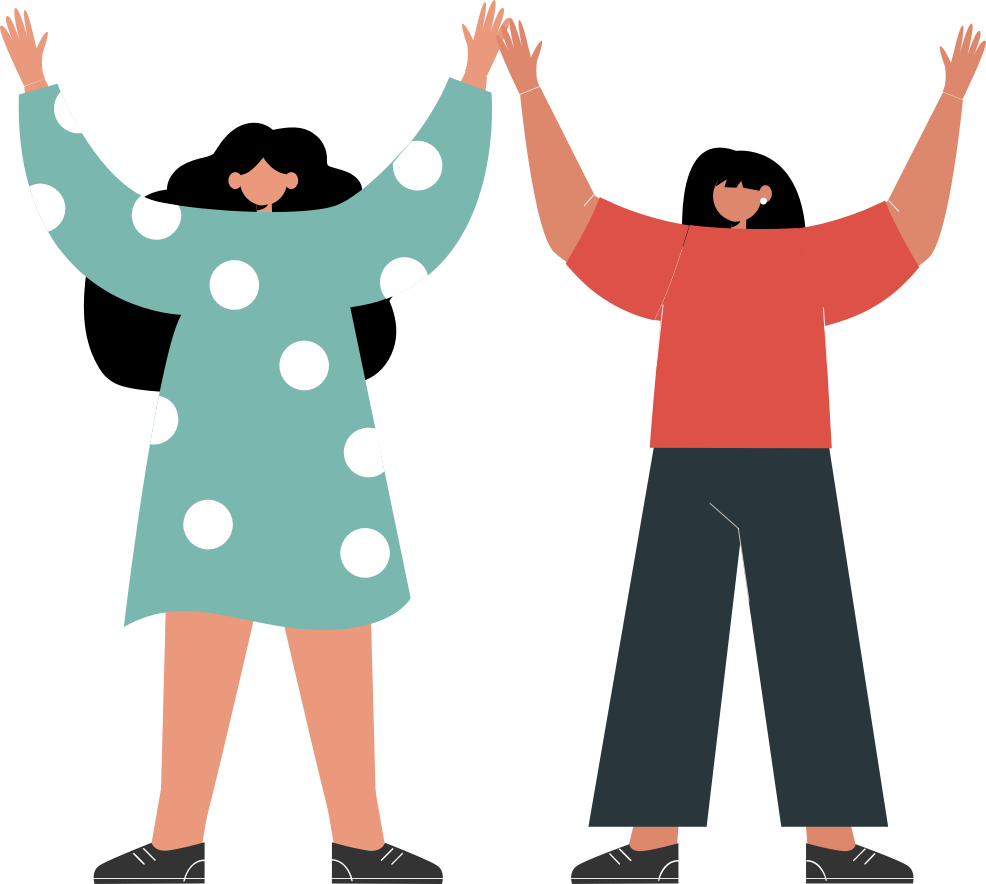 At our core, we're a content marketing agency. But we have a bigger 'why' that supports what we do.
By choosing Goodman Lantern as your content creation partner, you're making a pretty big impact too. You're helping us to act with integrity by providing remote work opportunities to women, many of whom are the breadwinners of their families.
Want to have a bigger impact? Get in touch with us at [email protected] or learn more.