Elevate Your Social Media Advertising
Design with Interactive Posts
Social media is a powerful and effective platform to reach untapped audiences. Customers head to various platforms to get information, read reviews, and look for advice before purchasing. Social media marketing and advertising is certainly a resource to take advantage of.
Social media offers improved brand awareness, increased customer engagement, and high conversion rates. However, it is a competitive space. Your social media advertising design needs to be creative to grab your target audience's attention.
Set your posts apart from the competition with interactive Social Media Posts.
Interactive posts are an immersive and dynamic experience. Instead of bombarding your audience with information, you allow for a conversation between your brand and your followers. Various types of interactive posts are available to companies, ranging from quizzes to giveaways to polls.
Some are aimed at promoting products and services, while others encourage feedback from your customers. Interactive posts inherently prompt users to stop scrolling mindlessly and instead participate with your brand.
The benefits of interactive posts are plentiful. They identify prospects and help with lead generation. Social media also makes it easy to capture data and nurture these leads towards conversion through retargeting campaigns.
Benefits of Social Media
Creative Post Design
Interactive social media posts are entertaining and informative. It offers a distinctive and memorable content experience for your audience and gives them a reason to come back to your social media page. This encourages brand loyalty and also nudges them further along the sales funnel.
The best social media post design also boosts traditional forms of marketing. For instance, interactive ads get more clicks in pay-per-click advertising. Interactive posts with industry-appropriate keywords also help boost SEO.
Thus, interactive posts give you a direct link to your customers' thoughts and measure them through impressions, replies, and comments. They also boost customer engagement and improve lead generation.
Things We Create
Goodman Lantern is a top-tier social media post design company. We have planned and executed successful social media campaigns for a variety of clients. A key aspect of our success is our ability to incorporate interactive social media posts into your marketing strategy seamlessly.
As a full-service content marketing agency, we cater to all your social media needs. Our talented team comes up with fresh and original social media content ideas to keep your followers interested and attract new people to your account.
We generate exceptional content for every major social media channel, including Facebook,
Instagram, LinkedIn, YouTube, and Twitter. We help you stay ahead of the trends and make the
most of your social media pages with interactive posts.
Profile Graphics
A well-executed profile design can pique your target audience's interest and encourage them to visit your social media page. Your brand story is what sets you apart, so we use it to create a profile that positively resonates with the target market.
Our designers use profile graphics to tell your brand story through attractive visuals. We create exciting and desirable graphics to build customer confidence and enable your brand to connect with consumers on a deeper level.
Social Media Content
As a social media post design company, we are adept at crafting fresh and innovative ideas for social media content. We create fun and interactive social media posts that interest your customers and encourage them to take action.
Our interactive social media content includes contests, giveaways, how-to videos, and behind-the-scenes videos. We use a combination of trending content and timeless content to keep your customers engaged and entertained.
Motion Graphics
Videos and motion graphics are popular choices for content marketers because they effectively evoke emotion. A moving video can resonate more deeply with viewers than text or images.
Our social media creative posts design team helps you add motion graphics to your social media marketing toolkit. From live videos, tutorial videos, informational videos to user-generated videos – we help you harness the power of videos to connect with your target audience.
Graphics for Ads
Graphics can be strong visual cues that foster brand identity and brand differentiation. This is especially useful in saturated online spaces like social media.
Interactive graphics can vary from animated brand logos to interactive social media ads. Our team creates visually striking advertising graphics that leave a lasting impression on your target audience.
Our Social Media Post Design Process
As a premium social media post design company, we have worked with a diverse clientele. From SaaS start-ups to Robot technology companies to Legal firms – each project is different. However, we have developed a systematic process that helps us deliver exceptional results every time.
Before jumping into creating a social media strategy, we carry out in-depth research into your company, customer base, competitors, and business goals. Whether your goal is getting more job applications on LinkedIn or selling more products on Instagram – we ensure we align your social media strategy to your larger business plan.
Our team identifies the content formats that will get the maximum engagement from your target audience. So, we can curate a content experience that they will appreciate and enjoy. This helps convert interested social media followers into active customers.
After completing thorough research, we move on to planning and strategy. We create a specific and effective plan of action that helps us meet your social media goals. Interactive social media posts get more engagement than images or text, so we make sure to include plenty of high-performance content on your page.
We determine various aspects of your social media campaign, such as the content mix, design style guide, SEO tactics, and marketing metrics. We figure out the right elements that will promote your business and generate positive interactions with your audience.
Armed with information and a clear plan, our team of content creators start creating social media posts tailored to your business. Our posts have clear narratives, compelling writing, and attractive visuals.
We design the posts so that they relay your message clearly. We incorporate hashtags, CTAs, links, and distribution tactics to ensure that the right content is delivered to the right audience at the right time.
The social media creative post design process is accompanied by tactics to generate maximum reach, improved organic engagement, and high conversion rates. We also help track your performance to gauge the success of the strategy and make adjustments accordingly.
Define Your Visual Brand
Social media is a visual game. The graphics, illustrations, and images you use help establish your brand identity and send a consistent message. We help you create a visually strong and memorable brand by defining the colours, shapes, imagery and other elements that feel authentic to your company's ethos.
Create a Social Media Style Guide
Once we have created a visual brand, we curate a social media style guide that helps designers and writers create consistency across your social media pages. The style guide includes content dimensions, fonts, style, and tones that are optimal for your business, customer base, and social media platforms.
Design Social Media Post
Based on the style guide and our previous research, we identify the content types best suited for your campaign. Our team designs posts that convey your message effectively to your target audience. We incorporate designs that keep your social media page dynamic and engaging.
Add Custom Graphics
To help your posts cut through the clutter and stand out in the crowded social media space, we design high-quality custom graphics for your social media page. This helps us evoke emotions and share original art that reflects your brand identity. Fresh and beautiful graphics help give your social media presence a distinctive and memorable look.
Create On-Brand Social Media Templates
As a social media post design company, we infuse efficiency and organisation into your social media campaign. We create high-quality social media templates that meet your design guidelines and allow us to create content in a speedy and scalable way. Templates also help us establish a cohesive visual brand.
Finalise
Our team runs all social media designs through a quality check before finalising them. Social media trends are constantly evolving, so this phase is important as it ensures that each post is aligned with the latest guidelines and plans. This helps us create a social media campaign where each post fulfils its full potential.
Why Should You Choose Us?
There are many social media platforms available to brands. Each social media app is its own unique challenge. To be able to carry out multiple campaigns successfully takes skill, organisation, and time. This is where a professional social media post design company comes in.
At Goodman Lantern, we create easily digestible interactive social media posts that grab your audience's attention. We help you build meaningful relationships with your social media followers and establish brand awareness in your target audience.
We have a large team of graphic designers, social media experts, and content creators that are masters in creating visually appealing content. We are also adept at creating consistent narratives and scalable solutions within and across platforms.
As a content marketing and social media advertising design agency, we know how to create social media posts that tie them into the rest of the broader digital marketing strategy. We ensure that each post helps you move closer to your marketing goals.
Our Clients Love Working With Us Because We Believe in Collaboration
At Goodman Lantern we're all about building long-term, successful relationships with our clients. We take the time to get to know their business AND the people behind the brand. In true collaborative spirit, we do everything we can to tell your story and help your business grow.
"Whenever we've provided feedback or suggestions they have always been receptive and open to making changes."
"The communication is excellent and you receive responses within 24 hours."
"Goodman Lantern created best-in-class technological deliverables, strategized impactful avenues for business growth, and delivers compelling tools to pitch the app to investors."
Social Media Post Design Company FAQs
Why should I hire a professional social media design company?
While social media is a user-friendly and versatile resource, it takes effort to strategise, plan, and execute campaigns that consistently engage audiences. A professional social media design company can help you there.
We know how to convince your audience to pay attention to your posts. We create interactive posts that offer original and valuable content. We create high-quality social media campaigns that demonstrate your professionalism and commitment to quality.
What are the benefits of interactive social media posts?
In a space where users are inundated with information, interactive social media posts set you apart from your competitors. Since they encourage participation, these posts make a lasting impression on your audience and create greater customer engagement.
Do social media strategies differ across platforms?
Yes, they do. Each platform has different content design guidelines depending on the optimal dimensions and templates for the platform. The type of content posted on different platforms also varies in style and tone. While Instagram favours short, interactive posts, longer formal posts fare better on LinkedIn.
As a social media post design company, we optimise your images, videos, and posts for each social media platform. This ensures that each post reaches its full potential. We also maintain the right posting frequency to help you stay connected with your follower base.
I run a small business. Should I invest in social media?
Social media is a great resource for small businesses. It can help you connect to untapped audiences or delve deeper into local communities. Consistent posts and a well-crafted campaign can help drive organic traffic to your website.
The best social media designs ensure you get greater customer management, better brand awareness, and eventually help you transform a passive audience into a community of loyal customers.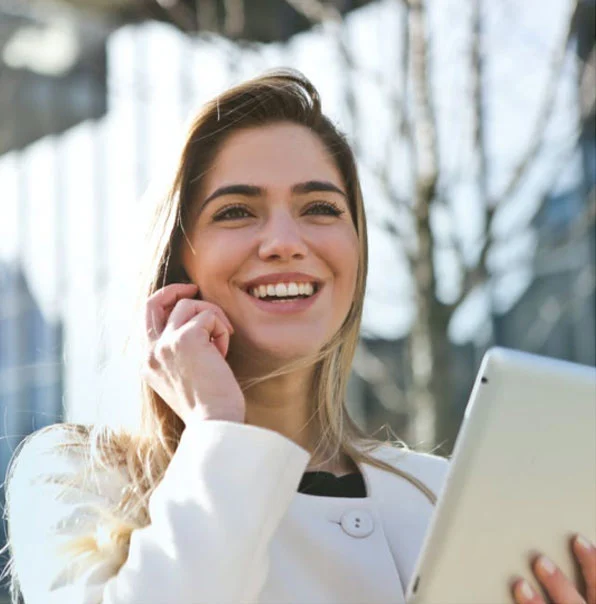 Get in Touch
Are you ready to elevate your social media marketing campaign? Goodman Lantern is one of the industry's best social media design agencies. Book a discovery call to learn more about our services and how we can help you.
We've helped develop the voice behind
Hundreds of Businesses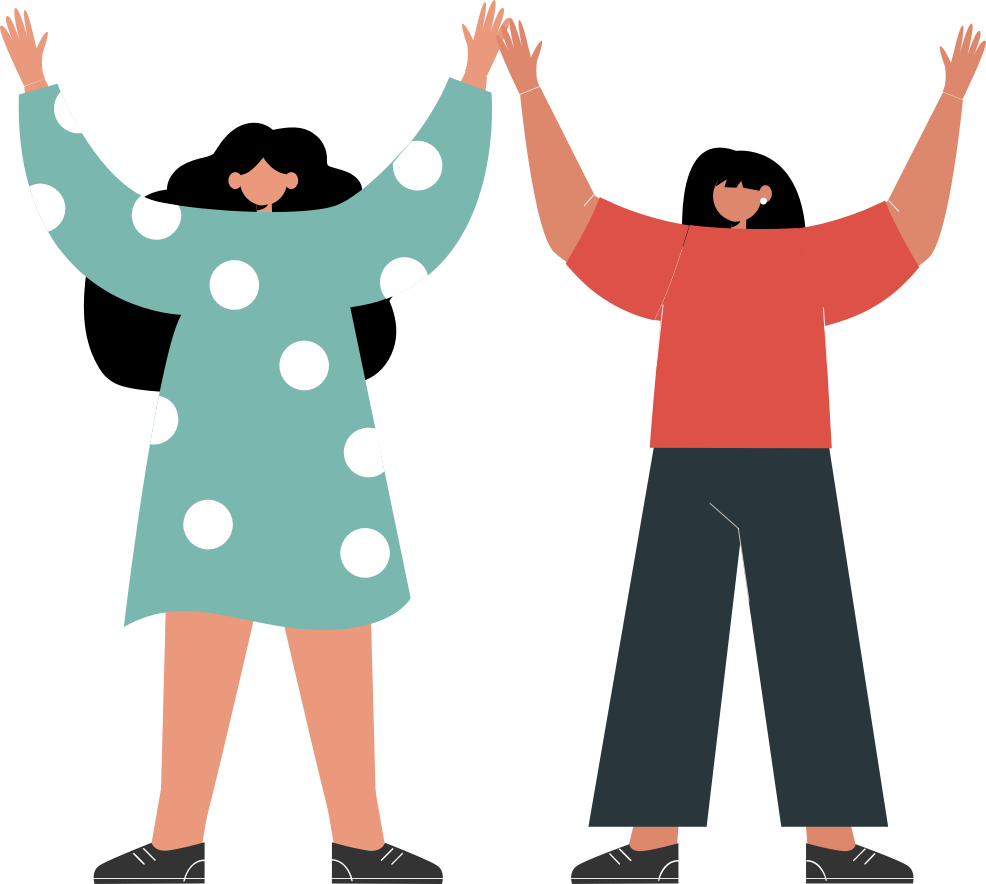 At our core, we're a content marketing agency. But we have a bigger 'why' that supports what we do.
By choosing Goodman Lantern as your content creation partner, you're making a pretty big impact too. You're helping us to act with integrity by providing remote work opportunities to women, many of whom are the breadwinners of their families.
Want to have a bigger impact? Get in touch with us at impact@goodmanlantern.com or learn more.
Awards & Recognition

"Goodman Lantern aids businesses in achieving superior sales performance."
"Top Advertising & Marketing Agencies (2017, 2018, and 2019)"
"Proud alumni of Goldman Sachs 10,000 Small Businesses"
"Leading the list of the top 100 Content"
"Among the top 50 rapidly expanding businesses"