Overview
A mail that's informed is a mail that's read. An email and newsletter design agency aims to do just that. They carefully curate exciting and informative content, personalising it to meet the needs of its desired audience.
A good newsletter and email design agency will understand that a business owner launching a product may want to advertise to people in different age groups, locations, and even industries.
They'll understand that a young professional requires a separate email than a retiree. They'll speak to every audience using different tones and layouts that are group-specific.
Professional emailer design services are so customisable and personalised that they're one of the most powerful marketing tools a business could invest in today.
How Professional Emailer and
Newsletter Designs Build Business
There are tons of benefits of a mailer:
Reiterates your brand message
Bolsters website traffic using direct links and click-throughs
An email design agency can also use your mailer to:
Specify and personalise the mail to reach different audiences in different ways.
Segment your mail list by industry, age, and location – and then strategically design your mail according to this. They can also time the email delivery to correspond to different time zones, increasing click rates and engagement.
Use the data collected through email strategies to inform and optimise a business's wider marketing plan.
Why Professional Emailer
Designs Are In
They're up to date
Newsletters and emails are an easy way to keep clients informed on your latest company news and offerings. They're also an excellent way to reiterate your brand message.
They're direct
Direct mail marketing encourages direct engagement. This engagement drives traffic to your website using easy-to-navigate click-throughs.
A professional email design agency will use this personalised form of messaging to encourage the reader to take action immediately.
Not to mention that the reader can reply to the email or follow the link and get feedback from your team straight away.
Their distribution is data-driven
This live data feedback loop is more informed than social media. In fact, it's highly informed. Professional email design agencies can update their emails and newsletters every week based on the previous mailer's results. The content they share and how they share it is then updated accordingly.
Basically, the newsletter design agency collects this live data. They then integrate it into a constantly updated and adaptable marketing plan – optimising content and products that drive the best engagement. This is tracked using data collected by analysing the email's performance and engagement.
They use these tools to create an email marketing strategy
science – informed by data that's sure to
Drive engagement and brand message awareness
Increase sales through strategic content design and distribution.
Let's not forget that email technology is advanced
A good newsletter design agency will segment your mail list by industry, age, and location – and then strategically rework your emailer design according to this.
They can also time the email delivery to match different time zones, increasing click rates and engagement. The agency then uses this live-data feedback loop to inform and update the content used in your other marketing channels.
They're outperforming digital
Currently, email and newsletter marketing is outperforming other forms of digital marketing. Of course, social media marketing is necessary to create traction, drive engagement, and reinstate your brand message. Nonetheless, good email and newsletter designs are more likely to lead to sales conversions. This is because social media means leisure, and emails mean business. As a result, consumers are more likely to take action through email than social media feeds.
Also, email content is more likely to be seen. Since you're not fighting a challenging algorithm that favours promoted ads, your email's content is 4x more likely to reach your audience than a post on Facebook.
An emailer design is more adaptable too. The graphic layout can be optimised visually to capture the attention of your different target audiences.
Goodman Lantern Offers Strategic Email
and Newsletter Designs Services That
Produce Results
Professional Email Design Services
At Goodman Lantern, we offer email design services with copy crafted by specialists who specifically cater to your target audience. We then use these emails as a powerful tool to boost leads by bolstering traffic to your website.
Our talented team of writers are industry experts. We're able to keep your readers updated on your company's latest offerings and news in a way that's engaging and fresh.
Our strategic emailer designs not only invite and engage new clients but retain existing clients by helping your company stay connected with them, creating content that's both personal and enticing. We carefully craft each message to capture your current goals and business offers.
Professional Newsletter Design Services
Newsletters are a powerful marketing tool that ensures engagement and traction. We use enticing copy layouts that are beautifully designed.
At Goodman Lantern, we provide timely, thorough, and well-researched newsletter designs to keep your customers interested and informed.
Our newsletter design services use the latest technology to segment your audience by age, location, industry, and interest. This promotes opening and click-through rates by curating interesting and relevant content.
We then collect the data from these mailing services to tailor any further messaging and improve your future marketing campaigns.
Our Personalised Pricing Plans
As a professional newsletter design agency, we pride ourselves on personalisation. At Goodman Lantern, we adapt our prices to suit your budget. Our team of writers, designers, and researchers are ready to jump on board and meet your company's specific logo, newsletter and email design needs as soon as you require them.
How Our Emailer Design Services
Spearhead Your Marketing Campaign
Our diverse team of writers, researchers, and designers curate the best emailer and newsletter design strategy to grow company interest, boost leads, and drive sales. We always meet your company's touchpoints and targets.
We pride ourselves on bringing a personal touch to the work we do. Each emailer design or newsletter will be specifically crafted to visually resonate with and capture the attention of the audience you're targeting. Our team also generates high-quality copy using native-English speakers around the globe. They always get to the heart of it and really speak to your audience.
We then rework the copy, emailer, newsletter design, and content based on the audience's location, preferences, age, and industry.
Once we've successfully sent through your newsletter or emailer design, we thoroughly check the engagement rates, opening rates, click-through rates, and bounce rates. We note what worked and what didn't, tailoring the following mail to hit the mark even better.
We then use this constant stream of live, up-to-date data to update and inform your broader content strategy. A single successful emailer design could pave the way to a viral social media post.
We keep your clients engaged through the strategic use of newsletter and emailer designs, boosting subscriptions and driving sales. We also keep you informed on which products to push – where and how, and what content to focus on to optimise your future campaigns using these live and up-to-date data streams.
Our email and newsletter content, design, and distribution are all carefully selected. We keep our promises when delivering top-quality content. That's backed by our high conversion and sales rates and excellent customer feedback.
Why Use Our Professional Emailer
and Newsletter Design Services?
Any professional newsletter design agency understands the importance of brand trust.
You know what gets put in the spam folder? Spam. Spam are mails that seem irrelevant, intrusive, and downright irritating. But a well-crafted, relevant emailer or newsletter design that generates interest will garner trust.
We see this style of content delivery as an art form backed by science. When using professional emailer and newsletter services, you'll bet our team's informed. And that's exactly what you need: a knowledgeable and dedicated team.
At Goodman Lantern, we've got the resources, researchers, designers, writers, and editors ready to craft your email and newsletter designs as soon as you need them.
We'll reach your desired audience in the best possible and most effective way, every time.
Our Clients Love Working With Us Because We Believe in Collaboration
At Goodman Lantern, our focus lies in fostering long-term, thriving relationships with our clients. We invest the time to truly understand not only their business but also the individuals driving the brand forward. Embracing a spirit of collaboration, and we are dedicated to supporting you every step of the way.
"Whenever we've provided feedback or suggestions they have always been receptive and open to make changes"
"Outsourcing everything to their company has been a big relief."
"They have allowed us to super-charge our business development and content function in an efficient and successful manner."
"Goodman Lantern has an unparalled level of skill and talent, coupled with a keen understanding of implementation."
"The communication is excellent and I receive responses within 24 hours."
Newsletter Design Agency FAQs
Is your data acquisition process ethical?
Yes. We adhere to the General Data Protection Regulation (GDPR). This ensures that consumers' personal information is protected.
Any consumer receiving our newsletter designs will have had to "agree" to share their information or actively subscribe to receive your business's marketing material. This means that all the emails and newsletters we send are legal.
What's the difference between an emailer and a newsletter design?
A newsletter is sent regularly (for example, once a week), whereas a marketing email follows no timeline. The tone and content in each differs too.
Businesses use newsletters to build trust and to bond with their readers. An email's tone is less formal. It's also interactive, using a call to action to drive traffic to your website, generating leads and sales.
If this sounds confusing, don't worry. At Goodman Lantern, we're on it. We choose what goes where and how – so you can sit back and relax.
Do we access the data you collect through your professional email design services?
Yes. With permission, this data is given to you through the customer's online agreements. The data is used to track engagement rates, click-through rates, and trends. All consumer data is protected, except for their email and contact information, which they agree to share when subscribing.
Will the newsletter design match the tone of our brand?
Absolutely. Your newsletter and emailer design are informed by your unique style guide and corporate identity. We rework each mailer to suit the audience you target in each campaign.
Can we make changes if we are not happy with your work?
Yes. We appreciate client feedback. We'll send all our work to you before its distribution. We gladly make changes, and we've got quick turnaround rates.
How do you segment our database to target different industries?
We use the latest emailer and newsletter design technologies to group your database according to different categories. We do this by using information that's been legally shared.
This way, the marketing material is relevant to the reader it's sent to, and is received at an optimal opening time. This ensures the mailer is distributed to the right people and that it's actually opened and engaged with.
Can we book a trial?
Please do. We provide a free writing trial so that you're confident when using our professional emailer and newsletter design services.
Are your emails mobile friendly?
All of our emailers and newsletter designs are mobile and web optimised.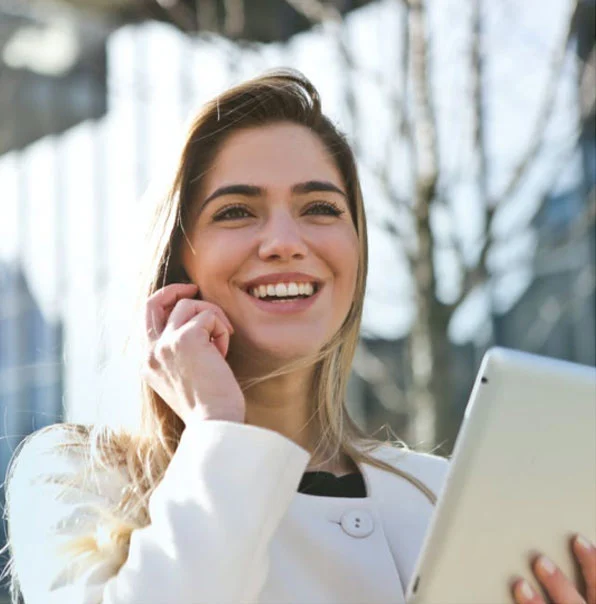 Get in Touch
Are you ready to grow your client base and optimise your marketing campaigns? Book a free writing trial and see if we're a fit. We'd love to begin working with you, and we're just a phone call away.
We've helped develop the voice behind
Hundreds of Businesses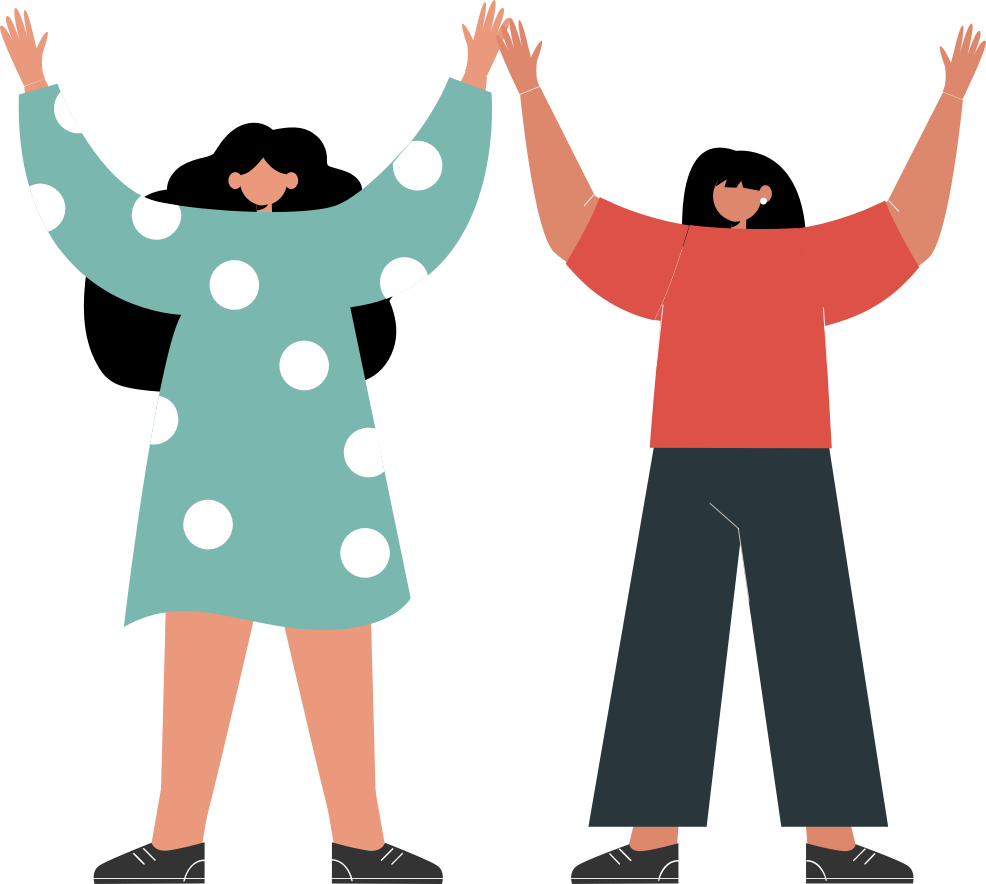 At our core, we're a content marketing agency. But we have a bigger 'why' that supports what we do.
By choosing Goodman Lantern as your content creation partner, you're making a pretty big impact too. You're helping us to act with integrity by providing remote work opportunities to women, many of whom are the breadwinners of their families.
Want to have a bigger impact? Get in touch with us at impact@goodmanlantern.com or learn more.