Originally published May 12, 2022 , updated on January 23, 2023
Published Date: The date when the blog went live on GL website. Updated Date: The latest date when the GL Content team updated this blog.
A company's logo forms the foundation of its brand. Logos are more than a picture. They tell a story. This means you'll want a logo that elicits a specific response. A response that's then associated with your brand.  So, what story does your brand logo portray? We provide graphic design services that can craft the perfect one for you.
An Interactive Logo Creates a Brand Image
An interactive logo connects your brand to its audience. It uses symbols, colours, and clever designs to communicate your brand's core message.
The logo will be the base for the rest of your brand designs too. From its colours, website, brand layouts and even the fonts you use. These tie together to convey a feeling and an idea suited to your brand specifically.
By 'interactive', we mean a logo that engages your audience. Clever logos can be reused for further branding. For example, Google's thematic logo play is fun, engaging and memorable.
Just recently, they reworked their logo to tie into women's day. That's an example of how a logo forms the core base of your brand. How you can use this base to break the boundaries and bring in something fresh and new while sticking to your brand's core theme. 
A graphic design agency can do this for you. But of course, to begin, you will need a logo.
A logo is more than a picture. It's a way of merging various elements to communicate a message that tells a story. It's also meant to elicit a specific response. 
When it's emotive and memorable, it'll reinforce positive feelings towards your brand, increasing interest and building brand trust.
Logo design is highly technical too. The process is a combination of intuition and creativity. The best graphic design agency will back this creative process with thorough and accurate research. 
The colours, font, and even sizing are all chosen according to your brand industry. They'll also be selected to speak to your unique target audience specifically.
Some logos are bold and colourful. Some are minimal, with a font style that's elegant and crisp. Some logos have no font at all. These are not random factors. Logos are designed strategically to make an impact. It aims to get your brand noticed and remembered by all the right people.
A brand logo summarises your overall brand message. A well-designed logo creates a solid core for the rest of your brand, ensuring its messaging stays aligned with your brand's aims and values.
A good logo connects your clients to your company in seconds. Since it's often the first part of your brand that's seen, making it a make-or-break point. Its design can influence whether a customer will notice your brand, remember it, and ultimately support your business.
The logo is also the core of your brand identity. A good logo design will serve as a base to spearhead your other marketing campaigns. 
It'll ensure your brand message is communicated in a way that speaks to its audience whilst staying true to its values and purposes. This will reflect in the colours, design, images, and even the types of campaigns you'll carry out. 
Brand logos give your brand its identity, get it noticed, attract the right audience and inform future marketing strategies. It also builds a connection between clients and staff.
A good logo ensures excellent customer satisfaction by promoting team and company pride since your team works together to provide the best possible services. 
Great design is also highly attractive. In a competitive market, your marketing design is what puts you ahead of your competitors.
 Remember that good logo design will serve as a foundation for the rest of your marketing elements and strategies, so your logo design must be informed and effective.
Overall, your business logo acts as the face of your company. It must communicate your values, purpose, and the company's tone as a whole. Of course, bringing these elements together is not an easy feat. 
Hiring a professional graphic design service can take the pressure off your team and ensure your logo's designed just right. 
A team that's aware of the current trends, has experience in design and implementation and are experts in marketing and research will serve your needs best. We always promote a holistic marketing style that incorporates different perspectives, bringing together the perfect product.
Monograms are also known as "lettermarks." A monogram is made up entirely of typography and will generally range from two to three letters, usually your company's initials. 
At Goodman Lantern, our graphic design services create monograms that highlight and define your brand personality. Our eye-catching logos help connect your brand to your target audience, ensuring you stand out from your competitors.
This logo uses a geometric image to represent the brand. Like brand marks, an abstract logo consists of a symbol made specifically for your business to convey your unique brand identity. Our expert teams create the perfect abstract logo to represent your brand and get it noticed in seconds.
A mascot logo uses an ambassador as the face of your brand. The mascot is often a cartoon or fictional character. The Pringles logo is an example of this.
Mascot logos are relatable, encouraging customer-company connection. Every industry will be suited to a different type of logo. We'll design a logo suited to your brand and industry, specifically as a graphic design agency.
This logo uses graphic symbols and icons that represent a real-world object. This could be an apple, tree, or coffee mug outline. 
Pictorial logos are usually straightforward logos, which suits brands that want to portray a crisp and concise image. We can help create the perfect graphic logo that best communicates your company's brand identity effectively.
Word-Mark's are also known as "logotypes." They're letter-based logos that feature your business name. These do not include imagery, icons, or symbols. Our team can help you make a creative wordmark logo that elevates your company's name creatively and memorably.
Research Your Audience and Brand
Before providing these professional graphic design services, we get to know your brand. We perform thorough research and perform a market analysis. This informs us of the current market and your target audience.
We know that an effective logo must represent your business well. Our team works hard to get to know your brand personality and audience before we tailor the perfect logo.
During this stage of the design process, we develop the ideas by sketching numerous logo concepts. Sketching is a quick, cost-efficient method of brainstorming all the logo ideas. It gets the creative juices flowing to help design a great logo. 
Once we've settled on the perfect concept, we'll sketch different variations of it. Our designers will then refine the logo design based on your feedback.
A great logo doesn't happen by accident. It results from critical thinking, fast evaluating, exploring, failing and starting again. We collaborate with your team and work tirelessly to design, select and develop the best logo for your brand.
Why Should You Choose Us?
At Goodman Lantern, we're experts in all aspects of marketing. 
This is key when it comes to designing an effective logo. Remember that a logo will serve as a foundation for your brand and other marketing strategies. It's also what gets noticed first, so it needs to be perfect.
Our standards are high. This is because our diverse team works together to bring together different design elements.
Your logo will be put together based on the latest trends and statistics put together by our research team.
Our experienced designers can provide different logo designs for you to choose from. We're also experts in marketing, so the entire project is overlooked by experienced strategists who are well-versed in your industry.
Our team is based around the globe, too. This gives us a unique edge and a varied perspective. As a result, we deliver trending and relevant logos whilst staying fresh and original.
On top of that, we're well aware of copywriting and trademarking infringements. So when using our graphic design services, your mind can be at ease. We ensure all the content is original and that you do not risk any loss of costs that could incur when you emulate another brand's graphics.
This can happen by accident because a team is overworked or under pressure.
So, we're happy to put the time and effort in for you. We'll keep you included and involved. As a graphic design agency, we design a logo that speaks to your audience and encapsulates your brand message perfectly.
Our content writing services for SaaS infuse new energy into traditional content marketing strategies. Original content can give your customers the information to recognise unique software products and guide them along the decision-making journey.
We bear this in mind when creating your ideal logo. Remember that facts and experts in the industry back our creative process, so your logo is sure to be fresh, enticing, and memorable.
Since design lies at the core of augmented reality services, your logo design must speak for itself. This means it needs to be impeccable. At Goodman Lantern, we ensure this is always the case. 
As part of our graphic design services, we'll design a logo that'll serve as a strong foundation for your augmented reality services, attracting new clients whilst keeping your brand ahead of its competitors.
The telecommunications industry can be complex and competitive. We'll design an eye-catching logo that can help your business stand out. 
Our team considers your brand and target audience. The logo design includes all the right elements, from the font to the colours to the graphics. We get your message across emotively and effectively, keeping your brand memorable and connected to your clients.
Our Clients Love Working With Us Because We Believe in Collaboration
At Goodman Lantern we're all about building long-term, successful relationships with our clients. We take the time to get to know their business AND the people behind the brand. In true collaborative spirit, we do everything we can to tell your story and help your business grow.
"The website Goodman Lantern built met expectations, and the project management system is easy to use and saves time."
Executive Director, Asian Pharmaceuticals
"The team has been a pleasure to work with. Content is delivered on time, on-spec, and whenever we've provided feedback or suggestions, they have always been receptive and open to making changes with a quick turnaround."
Head of Content, A Small World
"What truly stands out about them (Goodman Lantern) is their seamless project management and content delivery, combined with a widely diversified pool of experts no. No matter what you need content for, if you want it written by native speakers, about complex topics, and delivered on time, Goodman Lantern is your best bet."
Co-founder, The Marketing Family
Logo Design Services FAQs
What does a logo designer do?
A logo designer is a professional graphic designer that creates a unique brand image for your company. At Goodman Lantern, we offer professional graphic design services that develop logos tailored to represent your brand personality perfectly.
Is a graphic symbol required in the logo?
No. The logo type depends on your target audience and your specific industry. Logos can include graphic text, graphic, text, or both.
What is your design process?
Our streamlined design process is efficient and inexpensive without sacrificing quality. We start with thorough market and brand research before cultivating a design strategy. 
Our expert design team works on creating multiple graphics to reflect your brief. Once you have chosen and accepted a design, we implement it across the board.
What's a 'good' logo design?
A good logo will best represent your brand personality, imagery and identity in a straightforward design. It will speak to your audience and engage with them authentically.
A good logo will become the identity of the brand. It's eye-catching, easily recognisable and tells a thought-provoking story or narrative.
Can you create colourful logos?
We can. But as part of the design process, we start by creating simple designs in black and white and work from there. Colours can detract from a logo, so we need to choose them strategically, capturing your brand's mood, style, and tone.
Ready to elevate your brand image with a customised logo that best suits your company? Connect with us, and our team of experienced designers will create the perfect image for your brand.
We've helped develop the voice behind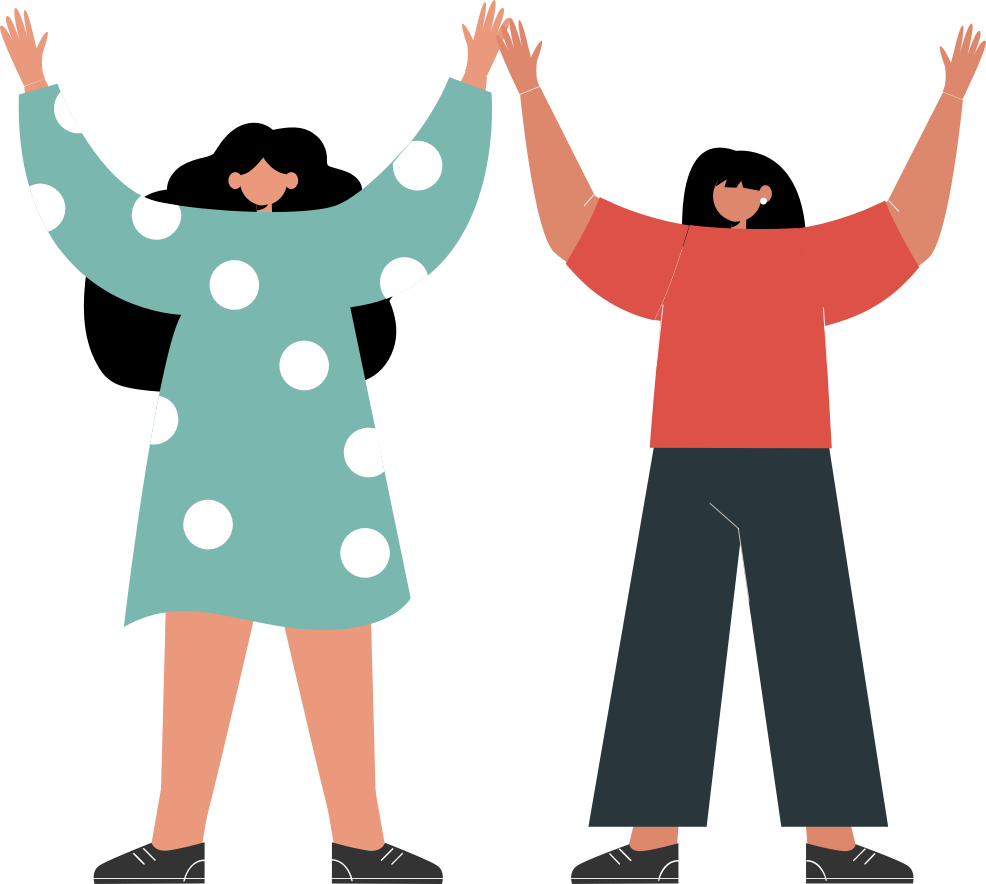 At our core, we're a content marketing agency. But we have a bigger 'why' that supports what we do.
By choosing Goodman Lantern as your content creation partner, you're making a pretty big impact too. You're helping us to act with integrity by providing remote work opportunities to women, many of whom are the breadwinners of their families.
Want to have a bigger impact? Get in touch with us at [email protected] or learn more.