Why Graphic Design and
Illustration?
Digital marketing is constantly evolving. There are new and versatile tools available to businesses to engage with customers. Companies looking to have and maintain their competitive edge ought to use all the available tools, including Graphic Design and Illustration.
Illustrations help communicate information in easily digestible forms. They serve as an inspiring way to communicate with your audience, showcasing the personality of your brand in a relatable way.
Moreover, visual content is a powerful medium for storytelling. Style, colour, and art can invoke emotions that text alone may not. As the attention span of viewers reduces, the importance of visual content grows. This is especially true on social media, where content has a much higher chance of success if accompanied by stunning visuals.
Goodman Lantern's professional illustration design services can help you cut through the clutter and make an unforgettable impression.
We Only Design the Best
Branding shows your company's personality and creativity without having to put it in words. This goes a long way in creating a business your customer base can relate to,
making them more likely to buy your products and services. Our team of illustration creators has a keen understanding of industry trends and a commitment to share your stories authentically. Our team is up to the task, whether your goal is to emphasise key website content or raise sales through persuasive call-to-action icons. Our custom illustration services can help you distil complex information, create consistent branding, and establish a strong brand identity.
How We Do "It Just Process It"
Our team's sheer creativity is the driving force behind our custom illustration design services. However, we do have a proven process that forms the backbone of our illustration design services and helps us deliver incredible results every time.
It begins with thorough research. We take our time to understand your company, its ethos, and its products and services. We study your target audience and their preferred content formats and platforms. This helps us craft accurate deliverables that tell your story and resonate with your customer base.
Our research guides the concept creation. We identify what we want the illustration to achieve and brainstorm ideas to meet those goals. We decide parameters such as style, colour palette, and theme to design cohesive and consistent visuals.
All our research comes together at the creation stage. Here, our illustration creators make the magic happen. They create visually striking illustrations that are sent for review. We embrace any feedback we are given and use it to create the final deliverables.
Our professional illustration design services create impactful illustrations to educate your audience, raise awareness, and share your story. We help you inspire buyers, boost conversions, and amplify your message – one compelling illustration at a time.
Are you ready for growth?
We're here to help You Take Your Business to the Next Level.
Our Services Includes
Beautiful illustrations are bound to stand out in an online space saturated with text. Professional illustration design services help you cut through the clutter and funnel your target audience towards your brand, products, services, and other content.
Goodman Lantern captures your brand identity and company ethos and lets it shine through in our illustrations. We offer an array of custom illustration design services that meets your every visual content need.
Our complete services create a consistent visual theme across all content channels and platforms. Thus, we harness the power of compelling visuals to establish and reinforce a strong brand identity for your company.
Why Choose Goodman Lantern
for Graphics Design Services
Goodman Lantern designs aesthetic and appealing illustrations that meet your creative vision and marketing needs. Our illustration design services are driven by research and creativity.
We help you break down complex ideas and convey messages effectively. Moreover, we craft artwork that evokes emotions and resonates with a universal audience.
Moreover, our stunning illustrations are not created in a vacuum. Our custom illustration design services are closely aligned with our content writing and marketing services. Be it a hand-drawn sketch or a vector-based graphic, each illustration is crafted keeping in mind the broader marketing context.
Our illustration creators consider your target audience's taste, your brand identity and your overarching marketing strategy. As a full-service marketing agency, we can ensure that each cog in the system is built to perfection and works together to give your customers a seamless content experience.
Our professional illustration design services use visuals to encapsulate your unique story. We help you raise brand awareness, improve optics, and better connect with your target audience. Our team meets the highest industry standards and delivers illustrations promptly.
With Goodman Lantern's end-to-end content services, give your marketing campaigns the visual makeover it deserves.
Our Clients Love Working With Us Because We Believe in Collaboration
At Goodman Lantern we're all about building long-term, successful relationships with our clients. We take the time to get to know their business AND the people behind the brand. In true collaborative spirit, we do everything we can to tell your story and help your business grow.
"Their responsiveness to feedback, ability to quickly learn about new industries, and commitment to quality contribute to a collaboration that will continue into the foreseeable future."
"Whenever we've provided feedback or suggestions they
have always been receptive and open to making changes."
"The client is happy with the quality and speed of response they receive from the team at Goodman Lantern. They appreciated the agency's expertise and willingness to look outward to make sure they provided the client with the best information."
Illustrations Design Company FAQs
What are the benefits of working with an external agency for visual content?
External agencies have the talent and resources to produce sophisticated visual content at scale without compromising on quality. They use optimised design processes to deliver custom-made illustration and graphic design content.
As an external agency, Goodman Lantern is committed to your success. We offer various professional illustration design services that help you achieve your marketing goals and grow your business easily and efficiently.
I run a small business, would professional illustration design services be helpful to me?
Small businesses can benefit significantly from professional illustration design services as it gives you access to a wider range of capabilities. Hiring specialised services is also an efficient use of our clients' valuable resources and time.
We have assisted several small businesses to liven up their marketing campaigns with appealing illustrations. Our illustration creators are experts at understanding your company's unique story and personality and design visuals that feel authentic to your brand's voice.
What types of industries do your illustration design services cater to?
Goodman Lantern works with a diverse range of industries and sectors such as SaaS, Telecommunications, Tech Automation, Media & Entertainment, Banking & Finance, and Education.
Our clientele also varies in business sizes and models. We work with startups, small businesses, franchises, enterprises, nonprofits, and corporations.
We are constantly updating our knowledge base on different industries to stay ahead of the trends and position us well to work with clients from new and emerging fields.
Where can I use illustrations in my marketing materials?
Visual content is a powerful and versatile tool in marketing. Illustrations can be used in website content, social media content, advertisements, product packaging, posters and flyers, videos and film, and print content.
Illustrations can share information in engaging ways, break up chunks of text, and attract audiences. Thus, custom illustration design services form a crucial aspect of how your customer base views your company and your products and services.
How much do your custom illustration design services cost?
Every client has different aims and needs. Thus, every project requires a marketing plan tailored to the company's goals.
We tailor-make packages and pricing structures to suit your budget. No matter what your content needs, we can work out a plan perfectly aligned with your requirements.
I do not know what types of Illustrations I need. Can you still help me with that?
Yes, we can! Our team of illustration creators can help you figure out what your visual content needs over a discovery call. We take the time to understand your business goals and suggest a marketing strategy and plan that helps you achieve them.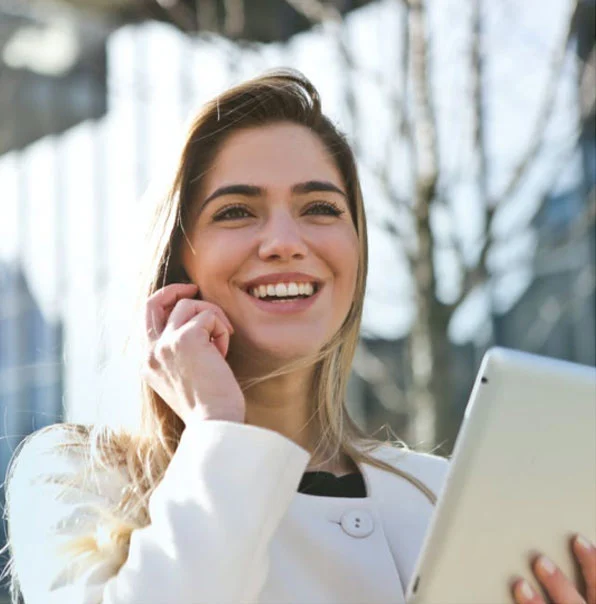 Get in Touch
Want to learn more about our custom illustration design services? Book a discovery call with us, and we'll help you figure out your next steps. Get ready to take your digital marketing up a level with compelling visual storytelling and high-quality illustrations.
We've helped develop the voice behind
Hundreds of Businesses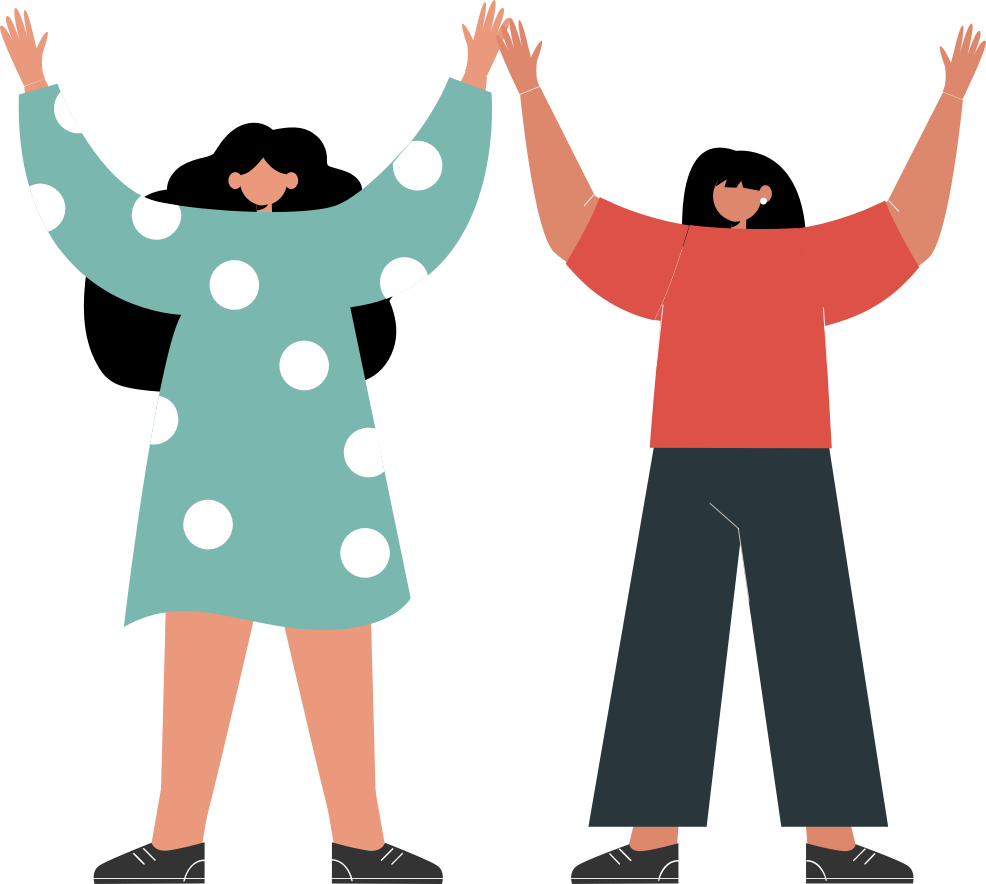 At our core, we're a content marketing agency. But we have a bigger 'why' that supports what we do.
By choosing Goodman Lantern as your content creation partner, you're making a pretty big impact too. You're helping us to act with integrity by providing remote work opportunities to women, many of whom are the breadwinners of their families.
Want to have a bigger impact? Get in touch with us at impact@goodmanlantern.com or learn more.