Originally published May 9, 2022 , updated on January 23, 2023
Published Date: The date when the blog went live on GL website. Updated Date: The latest date when the GL Content team updated this blog.
A well-designed brochure is a timeless form of business marketing. Goodman Lantern's Brochure design services provide memorable brochures that leave a lasting impact on your intended audience.
How Brochure Design Helps Business
Brochures can be a powerful vessel for compelling content. As flexible marketing tools, brochures offer a variety of businesses the opportunity to demonstrate their offering concisely and appealingly.
A key aspect of brochure design services is placing the correct amount of information that is relevant to the reader—no more and no less. Brochures tend to have a specific topic, theme or product as their primary focus. Signing on with a brochure design firm will help you convey complex ideas in visually appealing and simplistic ways.
Brochures can be passed around from consumer to consumer and left in third-party stores to more effectively spread a message.  They tend to contain a high density of information that relates to your business and what it offers. In this way, brochure design services can serve as a great call to action for consumers.
Benefits of Our Brochure Design Service
With Goodman Lantern, you'll be getting brochure design services that are a cut above the rest. Our services show how physical marketing efforts can still succeed in an increasingly online world.
Brochures can fulfil many different roles. Our brochure design services are highly adaptable, meaning you can count on us to make your brochure function in the way that best serves your business goals.
We'll help you produce brochures that answer any potential questions your readers may have about your products, services, and industry. We boost your reputation as a thought leader by providing concise and professional branding in brochure format.
Goodman Lantern is experienced in professional brochure design as part of our comprehensive content creation services.
We work holistically with our clients to help them realise their concepts and produce outstanding brochures. We engage in regular dialogue where the design team, client, and project manager can share their ideas about the evolving process.
Our team uses every resource available when crafting your content strategy and executing it. We aim to maximise efficiency to reduce your cost. Throughout our process, we take measures to ensure your content is up to standard, both in accuracy and readability.
Why Should You Choose Us?
Looking for the perfect balance of authoritative, engaging and in-depth content? If the answer is yes, then Goodman Lantern is the brochure design agency for you.
We like to get to know our clients, which is why you'll find our content creation process is thorough. This way, we understand your values, what you want to achieve, and how best we can help.
That's not all our services include, though. At Goodman Lantern, we have the experience to meet a wide range of business goals, with content for industries of all kinds.
With us, you'll have access to technical writing, SEO optimised content, storytelling and editing services, to name a few. These can then be incorporated into various formats, such as brochures.
Our team comprises native English speakers who are familiar with the above content types and the inner workings of content marketing in general.
As subscription-based services become more prevalent, so too does the need to stand out in the SaaS industry. SaaS products are very user-oriented, meaning effective content marketing is key.
Goodman Lantern helps this industry by creating content that provides detailed information about how software works. In this way, consumers are aware of the benefits of using your services.
We make sure your content is clear in its message and concise in its delivery. This is particularly relevant for SaaS companies, as they typically deal in technical topics. As a result, you're able to connect with consumers more easily. 
Marketing for the telecoms industry is led by content for a few reasons. First among these is the oversaturation of similar businesses and products. As such, decisive online content helps telecom businesses stand out from the crowd.  
With Goodman Lantern, you'll be granted a steady stream of content to boost your brand. The main way we accomplish this is by covering industry topics at an angle that demonstrates your expertise. In an industry that is constantly innovating and evolving, there are many opportunities for such content. 
Effective brochure design goes a long way to generating leads, building trust in your audience and retaining a strong customer base.
The virtual and augmented reality industry is a dynamic and exciting one. As such, its businesses need content that possesses similar qualities.  
The Goodman Lantern team is well versed in methods to convince consumers that your products and services are worth investing in. Whatever form your content takes, brochures or otherwise, we have the ability to make it as engaging and informative as possible.
This industry frequently churns out new products and services that shake up the market. We have the content strategy to help your business capitalise on this, thereby catching the attention of consumers.
Our Clients Love Working With Us Because We Believe in Collaboration
At Goodman Lantern we're all about building long-term, successful relationships with our clients. We take the time to get to know their business AND the people behind the brand. In true collaborative spirit, we do everything we can to tell your story and help your business grow.
"Goodman Lantern has an unparalleled level of skill and talent, coupled with a keen understanding of implementation."
"Whenever we've provided feedback or suggestions they have always been receptive and open to making changes."
Head of Content, A Small World
"In marketing, content generation is one of the biggest challenges. I've been using a large freelancing network, and I did have trouble finding the right talent to produce content for us. Then I got to know Goodman Lantern. We started to do business together, and it seemed Raj understood my requirements very well. He delivered quality content that met my expectations."
Marketing Manager, Flatworld Solutions
Brochure Design Services FAQs
Do brochure design services include visual as well as written elements?
When you choose Goodman Lantern's brochure design services, yes!
We can include bespoke illustrations, images, and infographics. This is an essential aspect of any good brochure, as it draws in the reader and allows complex ideas to be broken down.
Can any company benefit from brochure design services?
Yes! Brochures are flexible forms of marketing material. Whatever your company and its niche, we have the research expertise to tailor our brochure content to meet your needs. 
You can find the full list of industries that we serve elsewhere on our website.
How will I use brochure designs?
When we create content for brochures, we discuss exactly how our clients would like it to be formatted. We take into account the page size, font size and line spacing to break up pages. This makes your printing process run without any hiccups.
Do I have the rights to brochures that are designed for me?
Yes. Once the material has been finished and you are happy, all the rights are handed over, and it becomes your property.
Looking for brochure design services that will drive your business forward? Goodman Lantern can do just that. Our services are an integral aspect of a holistic marketing approach that's suitable for any business. Should you wish to learn more about our services, please feel free to contact us today.
We've helped develop the voice behind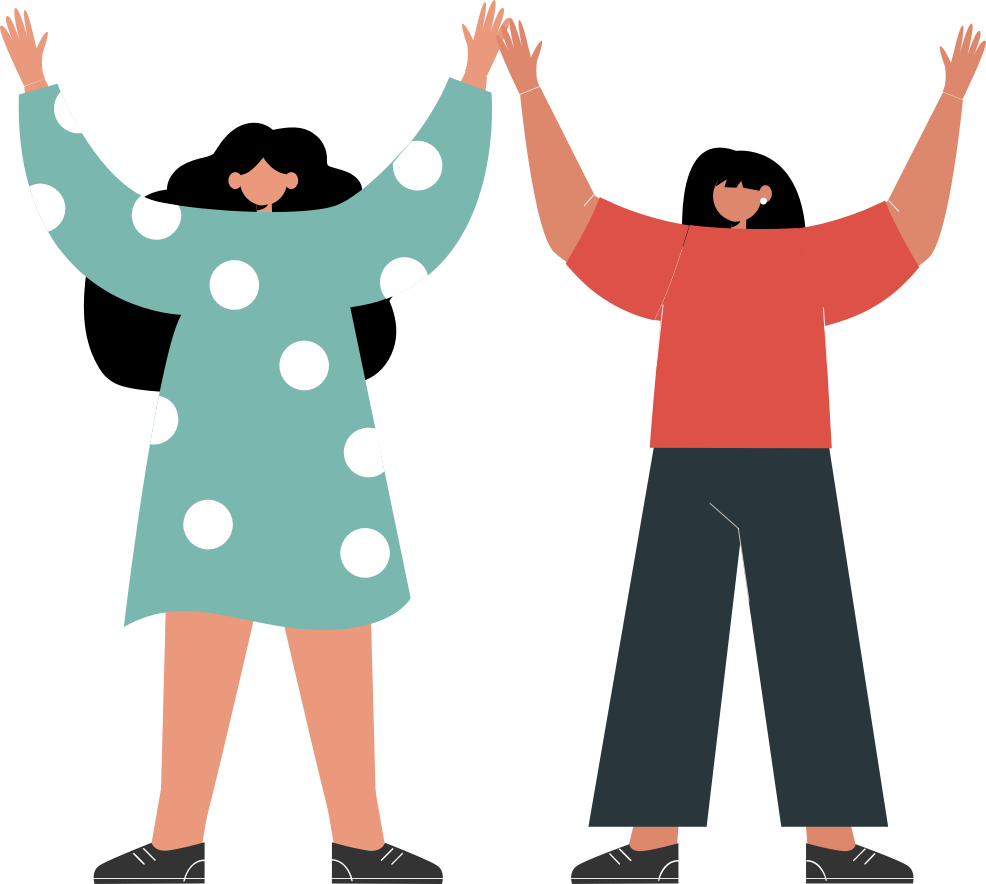 At our core, we're a content marketing agency. But we have a bigger 'why' that supports what we do.
By choosing Goodman Lantern as your content creation partner, you're making a pretty big impact too. You're helping us to act with integrity by providing remote work opportunities to women, many of whom are the breadwinners of their families.
Want to have a bigger impact? Get in touch with us at [email protected] or learn more.