Why Infographics?
Infographics combine many elements to create compact, detailed, visual sources of information. Using the best infographics design methodologies within your content allows you to communicate on multiple axes.
Infographic design services are particularly effective at conveying messages hidden within data sets. They enable things like tables, graphs and diagrams to be presented in fun and engaging ways. What's more, infographics demonstrate your business' expertise by simplifying complex concepts.
The ability of infographics to be shared easily across social media make them beneficial inclusions to any content strategy. They also act as gateways for potential customers when they first encounter your brand, especially if your content goes viral. As such, the use of infographics broadens your link generation capabilities.
Building on this, when infographics are present on both your website and external sites, it creates opportunities for backlinks. This can go a long way towards improving your brand's ranking in search engine results pages, as well as driving SEO across the board.
With the help of the right infographic design agency, you'll be able to increase your brand value indefinitely. Infographics are ideal vessels for company logos, contact information and company storytelling.
Content distribution concerns how consumers can discover and access your marketing content. Identifying the most effective way to distribute your content is vital to ensuring it reaches as many potential customers as possible. A diverse range of content distribution channels will also ensure no potential audience is missed.
Benefits of Our Infographics
Design Service
By choosing Goodman Lantern, you'll be getting all the traditional benefits of infographic design services. This includes boosting brand image, generating leads, providing visual engagement, and simplifying complex topics.
There's more, though. With us, you'll also be benefitting from a holistic content strategy that uses bespoke content to achieve your goals. In this way, we tailor your content towards your audience and take industry themes into account.
Our infographic design services maximise the effectiveness of your marketing content. It sounds obvious, but visually pleasing elements will keep consumers' attention.
Infographics We Offer
Infographics can come in many shapes and sizes. The type of infographic you might use in a piece of content depends on the topic being covered, your audience, the length of the content and any number of other factors.
Choosing the best infographics design for each piece of content is another aspect of the overarching content strategy we develop for our clients.
At Goodman Lantern, our infographic design services are extensive. As a result, we're well versed in creating a variety of infographics. Here are some of the main types you might be interested in.
Static Infographic
As the name suggests, static infographics do not contain any moving parts. Instead, they merge text and images to present concepts clearly and make explanations. These images can be of anything that relates to the topic being covered.
For instance, a map for a topic that takes place on a global scale or a table that includes data on economic trends. While less interactive, static infographics allow complex information to be more easily digested.
Animated Infographic
An animated infographic uses visual elements that move in combination with text elements. The use of moving elements helps to catch the eye of potential customers as they're scrolling.
Your content may read well, including all the right keywords and market your products and services, but it will all be for nought if people don't feel the need to stop and read it. As such, animated infographics see great success when used on social media platforms and are effective lead generation tools across the board.
Interactive Infographic
Infographics can be highly interactive, using parts that react to consumers' mouse movements. Interactive infographics allow your audience to discover information through their actions.
There are many ways an infographic can be interacted with, from zooming to scrolling to clicking and more. Interactive are effective marketing tools, as they promote engagement from potential customers. These infographics incentivise consumers to explore the rest of your content through their interactivity.
Story Infographic
Infographics condense vast amounts of information into attractive packages, meaning they have the potential to be powerful storytelling tools. Where storytelling content is often lengthy, the use of infographics for this purpose allows your business to grab viewers' attention.
Goodman Lantern uses story infographics to increase your brand authority and cultivate a digital community. This works as a long term marketing strategy to build trust between you and your target audience.
Our Infographics Design Process
Define Goals and Research Your Audience
We care about the vision you have for your business vision, which is why our process always starts with a discussion about goals. From there, we formulate the ideal content plan for you.
Directly targeting your audience with infographic content is the first step towards achieving your goals. It helps inform the types of content we use, distribution and the language of the marketing techniques.
Collect the Data
The best content marketing strategies will use data analytics to inform their content and distribute it to consumers. At Goodman Lantern, we do just that. We collect data from the type of audience you want your business to appeal to, as well as the type of people most likely to be interested in your products and services.
Visualise the Data
Raw data can sometimes be challenging to translate into readable, clear and digestible content. When you choose Goodman Lantern, we use infographic design services to present data in easily understandable ways. With us, your content will be densely packed with valuable information while being visually engaging at the same time.
Add styles to your Infographic
Infographics are, by their nature, a stylistic addition to your marketing content. However, infographics can include many styles, and each serves different purposes.
Some examples are timeline infographics, geographical infographics and comparison infographics. The infographic style we use will depend on your business, the topic being covered and what you want to achieve.
Choose the Right Template
Creating an infographic from the ground up can be an arduous process. Fortunately, many resources around today provide infographic templates to base content around. These templates offer customisation options in the form of fonts, colours, text, shapes and icons. Choosing the suitable template for you goes a long way to making your content as eye-catching for your audience as possible.
Are you ready for growth?
We're here to help You Take Your Business to the Next Level.
Why Should You Choose Us?
Goodman Lantern is the provider of some of the best infographics design services in the business. We deal in expert content creation services designed to progress your brand.
With us, you'll have a content strategy that can reach a wide range of audiences. This combines elements like infographics, better suited to social media platforms, with on-page SEO content like blogs and articles.
Not only does our content excel at SEO optimisation and other marketing goals, but it also contains content that engages and informs potential customers. This is because our team of writers and editors are among the best in the business.
Goodman Lantern has years of experience working with businesses from many different industries. We'll develop a content strategy based on the relevant industry keywords. However, the likelihood is that we already have a member of the team with highly transferable skills for you.
Our Clients Love Working With Us Because We Believe in Collaboration
At Goodman Lantern we're all about building long-term, successful relationships with our clients. We take the time to get to know their business AND the people behind the brand. In true collaborative spirit, we do everything we can to tell your story and help your business grow.
"Outsourcing everything to their company has been a big relief."
"Whenever we have provided feedback or suggestions, they have always been open to making changes"
"What truly stands out about them (Goodman Lantern) is their seamless project management and content delivery, combined with a widely diversified pool of experts no. No matter what you need content for, if you want it written by native speakers, about complex topics, and delivered on time, Goodman Lantern is your best bet."
Infographics Design Agency FAQs
What is an infographics directory?
An infographic directory is a website that contains resources for anyone looking to incorporate infographics into their content. These sites have many valuable assets, from past viral infographics to templates to design advice.
Are infographics essential for SEO?
No. Optimising your business' content for search engine ranking takes a combination of techniques and strategies. Using infographics is a powerful SEO tool, and we'd advise exploring it as an option.
Should I outsource infographic creation services?
That is, of course, a business decision for you to make. However, when infographics are executed to high quality, they can more than make up for any time and money invested. Outsourcing infographic content creation to businesses who specialise in the practice is a surefire way to guarantee quality.
How much will employing infographic design services cost me?
Many factors will influence the price attached to infographic design services. This will include the number of interactive features, length of content and the types of stylistic techniques. Ultimately, it's another case of 'you get what you pay for'.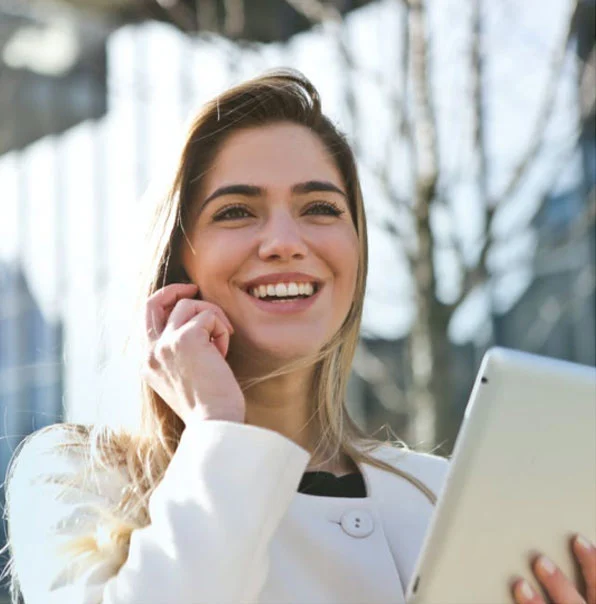 Get in Touch
Looking for a content creation agency that adheres to the highest standards of professionalism and efficiency? Simply send us an email or book a discovery call to find out how we can help you progress your business.
We've helped develop the voice behind
Hundreds of Businesses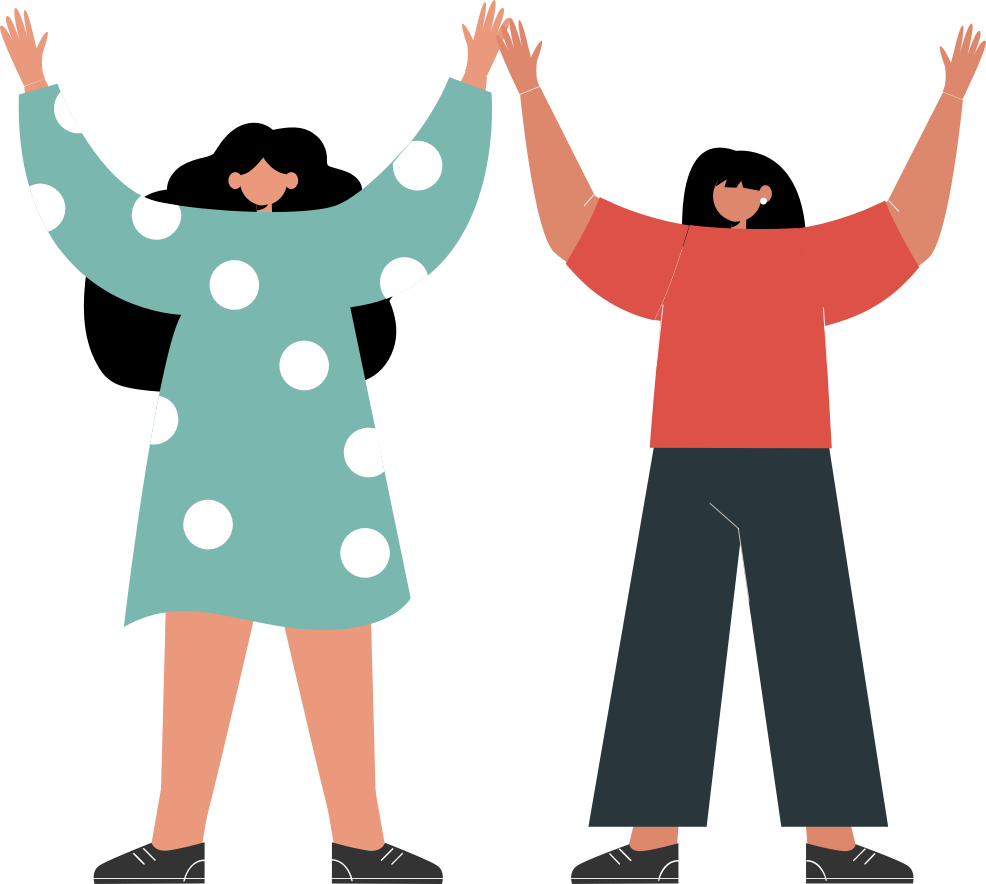 At our core, we're a content marketing agency. But we have a bigger 'why' that supports what we do.
By choosing Goodman Lantern as your content creation partner, you're making a pretty big impact too. You're helping us to act with integrity by providing remote work opportunities to women, many of whom are the breadwinners of their families.
Want to have a bigger impact? Get in touch with us at impact@goodmanlantern.com or learn more.