Manage HubSpot Effortlessly With
Our Services
Hubspot is an expansive toolkit that covers marketing, sales, contact relationship management (CRM), and customer service, amongst other niches.
It is a cloud-based platform used by businesses all over the world. For something as powerful as HubSpot, you must be versed in all its offerings to make the most of it. This is where our HubSpot management services come in.
Whether you are using HubSpot for ads management, web analytics tracking, or chatbots – we can handle all of your HubSpot management requirements. Our team has substantial experience working with HubSpot and have gathered a thorough understanding of the platform.
Our HubSpot management services can deliver optimal results while taking the burden off you. Our HubSpot development services can create custom strategies tailored to your business goals. If you are not sure how you can integrate HubSpot into your marketing strategy, our HubSpot consulting services team can help with that as well.
Why Do You Need HubSpot
Management?
HubSpot offers inbound marketing tools that can form the foundation of your digital marketing strategy. Its guiding philosophy is to attract customers by using valuable and relevant content. The platform also brings several marketing features all on one platform.
Goodman Lantern works in a similar fashion. We are a team of content marketing specialists and Hubspot development experts. Our content writers craft helpful, high-quality content that is tailored to your target audience.
Apart from content creation, our team excels at strategy and planning, content distribution, marketing analytics, and advertising, amongst other services. Much like HubSpot, we provide all-in-one marketing solutions that bring various marketing elements under one integrated strategy.
We help businesses get the most out of their HubSpot usage by providing a structured and comprehensive custom HubSpot development strategy. Our HubSpot integration services team also combines Salesforce, SugarCRM, NetSuite, Microsoft Dynamics CRM, and other third-party services to ensure you get a holistic marketing makeover.
How Goodman Lantern Helps in
HubSpot Services
HubSpot can help you achieve many sales and marketing goals such as lead generation, marketing automation, and sales processes. The platform has much to offer but it has a steep learning curve.
Goodman Lantern offers end-to-end HubSpot Management services that cater to all your HubSpot needs. We help you navigate the HubSpot platform with ease and get speedy results. From analysing your marketing campaign's effectiveness to attracting your target audience to managing your customer base – we can help with it all.
We offer services tailored to various business operations including sales and marketing, customer service, advertising, marketing automation, and content management. We help you take your HubSpot benefits up a notch with our HubSpot Integration Services.
Our Marketing and Sales Hub services include email marketing, ad management, Facebook Messenger integration, and sales management. Our CMS and Operations services automate business processes and streamline your content management to help you achieve your business goals.
Our services are designed for various business models and industries such as eCommerce, SaaS, Telecom, Consumer Goods and Services, and Wholesalers and Retailers, amongst many others. Goodman Lantern has helped a diverse clientele reach its full potential. We are confident that we can help you achieve your goals too.
Are you ready for growth? We're here to help You Take Your Business to the Next Level.
Why Should You Choose Us?
HubSpot is one of the most useful and powerful tools in modern digital marketing. It helps you do everything from design websites to generate leads to create detailed marketing analyses.
Like any other tool, it takes an experienced hand to use it well. Goodman Lantern elevates your HubSpot utilisation with structured and impactful marketing strategies.
Our team of talented marketing experts combines targeted strategy with precise implementation to help you improve your marketing and reach your business goals.
Goodman Lantern adopts a holistic approach in its HubSpot management services. From our blog writing services to our keyword analysis, from marketing reports to marketing automation – our services all tie in together to give you an integrated solution.
Moreover, HubSpot marketing is a constantly evolving landscape. Goodman Lantern continues to study the industry and keeps an eye on the latest trends. This helps us create HubSpot development strategies that keep our clients ahead of the trends and the competition.
Our Clients Love Working With Us Because We Believe in Collaboration
At Goodman Lantern we're all about building long-term, successful relationships with our clients. We take the time to get to know their business AND the people behind the brand. In true collaborative spirit, we do everything we can to tell your story and help your business grow.
"Goodman Lantern has an unparalleled level of skill and talent, coupled with a keen understanding of implementation."
"Whenever we've provided feedback or suggestions they have always been receptive and open to making changes."
"We are delighted with our collaboration with Goodman Lantern because in addition to always delivering the content on time, they have also been extremely responsive to all our requests. Moreover, it was a real pleasure to work with a team that is both very professional and fundamentally human."
Pricing Plans
We tailor-make packages and pricing structures to suit your budget. No matter what your content needs, we can work out a plan perfectly aligned with your requirements.
HubSpot Management Services FAQs
I run a small business, will HubSpot be useful to me?
Hubspot is a platform that offers CRM, marketing, sales, and customer service tools, and resources. Regardless of the size of your business, HubSpot can be useful to you. When used well, HubSpot can help companies improve lead generation, raise conversions, maximise sales, and grow their business. It can also help automate business processes and streamline daily operations.
What tools and resources are unique to HubSpot?
HubSpot focuses on inbound marketing and helps you create targeted solutions for different points in the buyer's journey. HubSpot also allows you to integrate with a diverse set of applications that make the platform's capabilities more versatile. Our HubSpot integration services can help you use the relevant features on the platform to create a targeted and cohesive strategy.
How do you measure the success of your HubSpot strategies?
HubSpot offers data-driven reporting features that allow you to track website analytics, sales activity, and several other metrics. Our team would update you on the effectiveness of the HubSpot development strategy through the platform's own reporting system, as well as our internal systems. This helps us understand where we can make changes that lead to tangible improvements for you.
How do I make the most out of HubSpot?
HubSpot is a comprehensive platform. It is packed with valuable resources that take time to fully understand. To reap the rewards of HubSpot's various resources, it can be beneficial to partner with an expert who fully understands the platform.
As a digital marketing agency, we are well-versed with the nuances and technicalities of HubSpot. We help you decide the best HubSpot development practises for your organisation and your specific business goals. We can create strategies and implement your vision with speed and efficiency. Choosing Goodman Lantern's Hubspot Management services can help you optimise your presence on Hubspot, saving you time and effort while resulting in a good return on investment.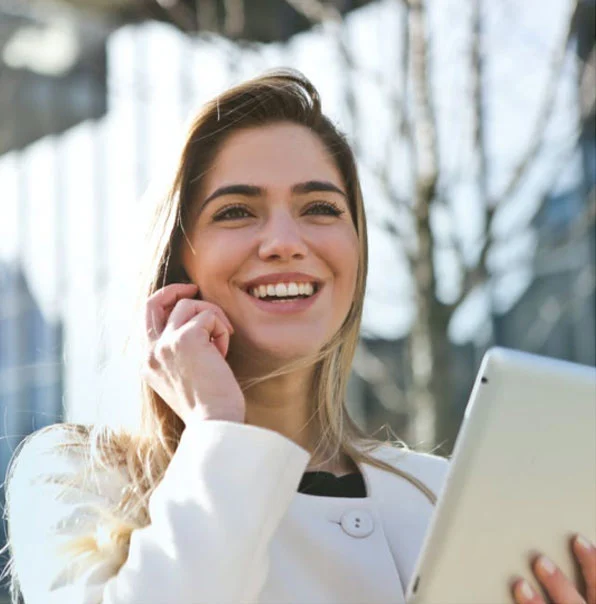 Get in Touch
Connect with us to make the most out of your HubSpot digital marketing strategy.
Book a call with us today to learn more about how our HubSpot management services can help you grow your business.
We've helped develop the voice behind
Hundreds of Businesses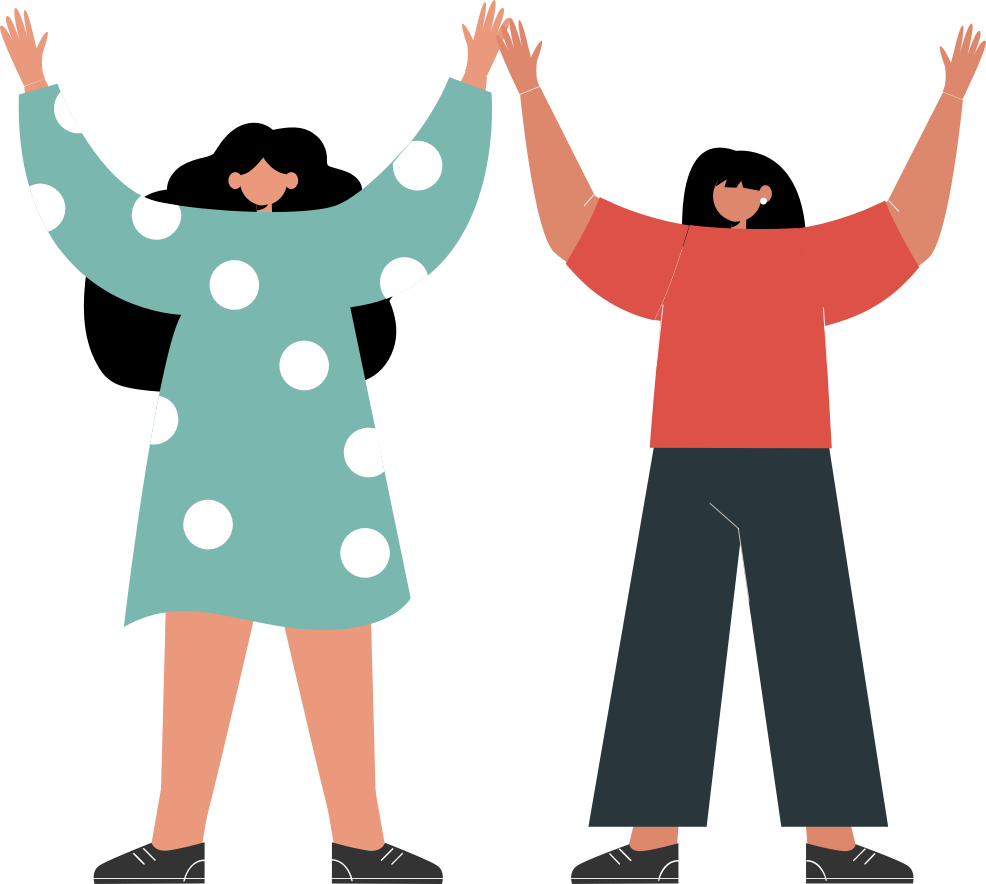 At our core, we're a content marketing agency. But we have a bigger 'why' that supports what we do.
By choosing Goodman Lantern as your content creation partner, you're making a pretty big impact too. You're helping us to act with integrity by providing remote work opportunities to women, many of whom are the breadwinners of their families.
Want to have a bigger impact? Get in touch with us at impact@goodmanlantern.com or learn more.