Originally published February 11, 2022 , updated on January 23, 2023
Published Date: The date when the blog went live on GL website. Updated Date: The latest date when the GL Content team updated this blog.
HubSpot offers various marketing and sales tools. Goodman Lantern's HubSpot Management Services harness those tools to help you reach your business goals.
Manage HubSpot Effortlessly With Our Services
Hubspot is an expansive toolkit that covers marketing, sales, contact relationship management (CRM), and customer service, amongst other niches.
It is a cloud-based platform used by businesses all over the world. For something as powerful as HubSpot, you must be versed in all its offerings to make the most of it. This is where our HubSpot management services come in.
Whether you are using HubSpot for ads management, web analytics tracking, or chatbots – we can handle all of your HubSpot management requirements. Our team has substantial experience working with HubSpot and have gathered a thorough understanding of the platform.
Our HubSpot management services can deliver optimal results while taking the burden off you. Our HubSpot development services can create custom strategies tailored to your business goals. If you are not sure how you can integrate HubSpot into your marketing strategy, our HubSpot consulting services team can help with that as well.
Why Do You Need HubSpot Management?
HubSpot offers inbound marketing tools that can form the foundation of your digital marketing strategy. Its guiding philosophy is to attract customers by using valuable and relevant content. The platform also brings several marketing features all on one platform.
Goodman Lantern works in a similar fashion. We are a team of content marketing specialists and Hubspot development experts. Our content writers craft helpful, high-quality content that is tailored to your target audience.
Apart from content creation, our team excels at strategy and planning, content distribution, marketing analytics, and advertising, amongst other services. Much like HubSpot, we provide all-in-one marketing solutions that bring various marketing elements under one integrated strategy.
We help businesses get the most out of their HubSpot usage by providing a structured and comprehensive custom HubSpot development strategy. Our HubSpot integration services team also combines Salesforce, SugarCRM, NetSuite, Microsoft Dynamics CRM, and other third-party services to ensure you get a holistic marketing makeover.
Goodman Lantern's HubSpot management services are designed to help you reach your business goals. Our efforts can be geared towards maximising sales, increasing online visibility, building customer loyalty, growing net revenue – or all of the above!
We identify HubSpot business development tools that are the best fit for your company. Then, our team comes up with a HubSpot development strategy that is tailored to your business, your brand identity, and your customer base. Our HubSpot development services help you kickstart your marketing journey with the platform and make it your own.
A HubSpot Audit is a thorough review of your current usage of the HubSpot platform. It is an analysis of how effectively and efficiently you are using the tools and resources HubSpot offers. This is a core aspect of our HubSpot management services as it helps us understand what tools have been working for you and identify areas where you can make impactful changes.
Our team audits your utilisation of the Marketing Hub, Sales Hub, Service Hub, CMS (Content Management System) Hub, and Operations Hub.
HubSpot Consulting Services
HubSpot offers a range of useful tools and resources. It can be a considerable task to research and understand all of them, let alone decide which ones to use. Our HubSpot Consulting Services take care of that.
Our HubSpot business development team comes up with the best HubSpot practises to help your business achieve optimal results. Whether it is inbound marketing campaigns or streamlining customer communication – we can help.
When you start with your HubSpot strategy, you need everyone on your team to be on the same page. We give you actionable and strategic guidance on how to best carry out your HubSpot Onboarding.
Our team can train your business on everything from the fundamentals of HubSpot to automation for internal processes. We offer a flexible and customised onboarding plan tailored to your business's priorities and goals.
Improve your business's digital marketing performance with our HubSpot Management services. We help generate leads, guide users through the sales funnel, and increase conversions through proven HubSpot development methods.
Our team can help you with everything from inbound SEO marketing to content management to web analytics. With our experience in HubSpot business development, we bring structure and organisation to your HubSpot stack. We manage all your content and tools within HubSpot with optimum proficiency.
If you want to make a switch from your current CMS software to HubSpot, we can make the change seamless and straightforward. Our HubSpot Migration Services help you move your website content, blogs, marketing automation, and other online elements successfully to HubSpot.
We can ensure that the style and tone of your brand stay consistent, giving your customers the same front-end look but with greater agility on the back-end with HubSpot's excellent tools and resources.
We offer services that are specially designed for eCommerce companies that are shifting to HubSpot or looking to use HubSpot to boost sales. We combine our expertise in inbound marketing and custom HubSpot development to help you with generating quality leads and converting traffic into sales.
From crafting SEO landing pages to content for product descriptions to writing persuasive ad copy, website content, and emailers – we help you curate a holistic and premium online shopping experience for your audience.
HubSpot for WooCommerce Onboarding
WooCommerce is a widely used eCommerce plugin that can prove beneficial when used with HubSpot. Our WooCommerce HubSpot integration services combine our knowledge of both platforms to help you tie your tools together neatly.
We ensure your WooCommerce store – and your valuable data on customer profiles, leads, abandoned carts, and eCommerce analytics – can be transformed into tangible results with HubSpot's sales and marketing tools. We also help onboard your team with a personalised timeline that works for your business.
HubSpot COS Development Services
For most businesses, your website is the first impression you make with any potential customers. It is crucial that your website, along with any other online content, is optimised to create a premium experience.
Our HubSpot COS Development services help you create an attractive website, maintain its functions, and promote content through it to your target audience. From improving your website's performance to crafting high-quality online content – we take care of everything.
HubSpot is an expansive platform that integrates with various applications. There are over 400 apps available for businesses to choose from. SalesForce, Drift, Survey Monkey, Facebook Ads, Eventbrite, and DataBox are just a few of the many apps businesses can use to boost their HubSpot suite.
Our HubSpot management services help you tap into a comprehensive network of sales and marketing apps coherently. We also help manage these different HubSpot apps in an integrated strategy to create a holistic experience for you and your customers.
In today's digital age, your website needs to fit the needs of your business and your customer base. It also needs to be optimised for search engines. To stand out in a saturated online space, you need a website that is structured, organised, and informative.
Why not make use of all the tools available to do so? Our custom HubSpot Development services design engaging and technically sound websites for your businesses to help you boost organic traffic, increase your online presence, and sustain growth.
HubSpot Integration Services
Whether you are an eCommerce startup or a leading SaaS enterprise – our HubSpot Integration Services can help you take your business one step forward. We study and research your business, its goals, and its operations to suggest and develop custom HubSpot integrations.
Our HubSpot Integration Services can help you with CRM, Payment Gateways, Point of Sale (POS), Learning Management Systems (LMS), and WordPress, amongst other applications.
HubSpot Themes Management
HubSpot Themes are an important tool on the platform. It is a set of templates, style settings, and modules that are used to create a flexible content editing experience. Our HubSpot Themes Management services help you create cohesive and customised content across your website.
Our team has industry veterans and HubSpot development specialists. With their experience and support, you can build a theme that meets the vision you have for your website.
How Goodman Lantern Helps in HubSpot Services
HubSpot can help you achieve many sales and marketing goals such as lead generation, marketing automation, and sales processes. The platform has much to offer but it has a steep learning curve.
Goodman Lantern offers end-to-end HubSpot Management services that cater to all your HubSpot needs. We help you navigate the HubSpot platform with ease and get speedy results. From analysing your marketing campaign's effectiveness to attracting your target audience to managing your customer base – we can help with it all.
We offer services tailored to various business operations including sales and marketing, customer service, advertising, marketing automation, and content management. We help you take your HubSpot benefits up a notch with our HubSpot Integration Services.
Our Marketing and Sales Hub services include email marketing, ad management, Facebook Messenger integration, and sales management. Our CMS and Operations services automate business processes and streamline your content management to help you achieve your business goals.
Our services are designed for various business models and industries such as eCommerce, SaaS, Telecom, Consumer Goods and Services, and Wholesalers and Retailers, amongst many others. Goodman Lantern has helped a diverse clientele reach its full potential. We are confident that we can help you achieve your goals too.
Are you ready for growth?
We're here to help You Take Your Business to the Next Level.
Why Should You Choose Us?
HubSpot is one of the most useful and powerful tools in modern digital marketing. It helps you do everything from design websites to generate leads to create detailed marketing analyses.
Like any other tool, it takes an experienced hand to use it well. Goodman Lantern elevates your HubSpot utilisation with structured and impactful marketing strategies.
Our team of talented marketing experts combines targeted strategy with precise implementation to help you improve your marketing and reach your business goals.
Goodman Lantern adopts a holistic approach in its HubSpot management services. From our blog writing services to our keyword analysis, from marketing reports to marketing automation – our services all tie in together to give you an integrated solution.
Moreover, HubSpot marketing is a constantly evolving landscape. Goodman Lantern continues to study the industry and keeps an eye on the latest trends. This helps us create HubSpot development strategies that keep our clients ahead of the trends and the competition.
Our Clients Love Working With Us Because We Believe in Collaboration
At Goodman Lantern we're all about building long-term, successful relationships with our clients. We take the time to get to know their business AND the people behind the brand. In true collaborative spirit, we do everything we can to tell your story and help your business grow.
"Goodman Lantern has an unparalleled level of skill and talent, coupled with a keen understanding of implementation."
"Whenever we've provided feedback or suggestions they have always been receptive and open to making changes."
Head of Content, ASMALLWORLD
"We are delighted with our collaboration with Goodman Lantern because in addition to always delivering the content on time, they have also been extremely responsive to all our requests. Moreover, it was a real pleasure to work with a team that is both very professional and fundamentally human."
Marketing Manager, AutoStore
We tailor-make packages and pricing structures to suit your budget. No matter what your content needs, we can work out a plan perfectly aligned with your requirements.
HubSpot Management Services FAQs
I run a small business, will HubSpot be useful to me?
Hubspot is a platform that offers CRM, marketing, sales, and customer service tools, and resources. Regardless of the size of your business, HubSpot can be useful to you. When used well, HubSpot can help companies improve lead generation, raise conversions, maximise sales, and grow their business. It can also help automate business processes and streamline daily operations.
What tools and resources are unique to HubSpot?
HubSpot focuses on inbound marketing and helps you create targeted solutions for different points in the buyer's journey. HubSpot also allows you to integrate with a diverse set of applications that make the platform's capabilities more versatile. Our HubSpot integration services can help you use the relevant features on the platform to create a targeted and cohesive strategy.
How do you measure the success of your HubSpot strategies?
HubSpot offers data-driven reporting features that allow you to track website analytics, sales activity, and several other metrics. Our team would update you on the effectiveness of the HubSpot development strategy through the platform's own reporting system, as well as our internal systems. This helps us understand where we can make changes that lead to tangible improvements for you.
How do I make the most out of HubSpot?
HubSpot is a comprehensive platform. It is packed with valuable resources that take time to fully understand. To reap the rewards of HubSpot's various resources, it can be beneficial to partner with an expert who fully understands the platform. 
As a digital marketing agency, we are well-versed with the nuances and technicalities of HubSpot. We help you decide the best HubSpot development practises for your organisation and your specific business goals. We can create strategies and implement your vision with speed and efficiency. Choosing Goodman Lantern's Hubspot Management services can help you optimise your presence on Hubspot, saving you time and effort while resulting in a good return on investment.
Connect with us to make the most out of your HubSpot digital marketing strategy.
Book a call with us today to learn more about how our HubSpot management services can help you grow your business.
We've helped develop the voice behind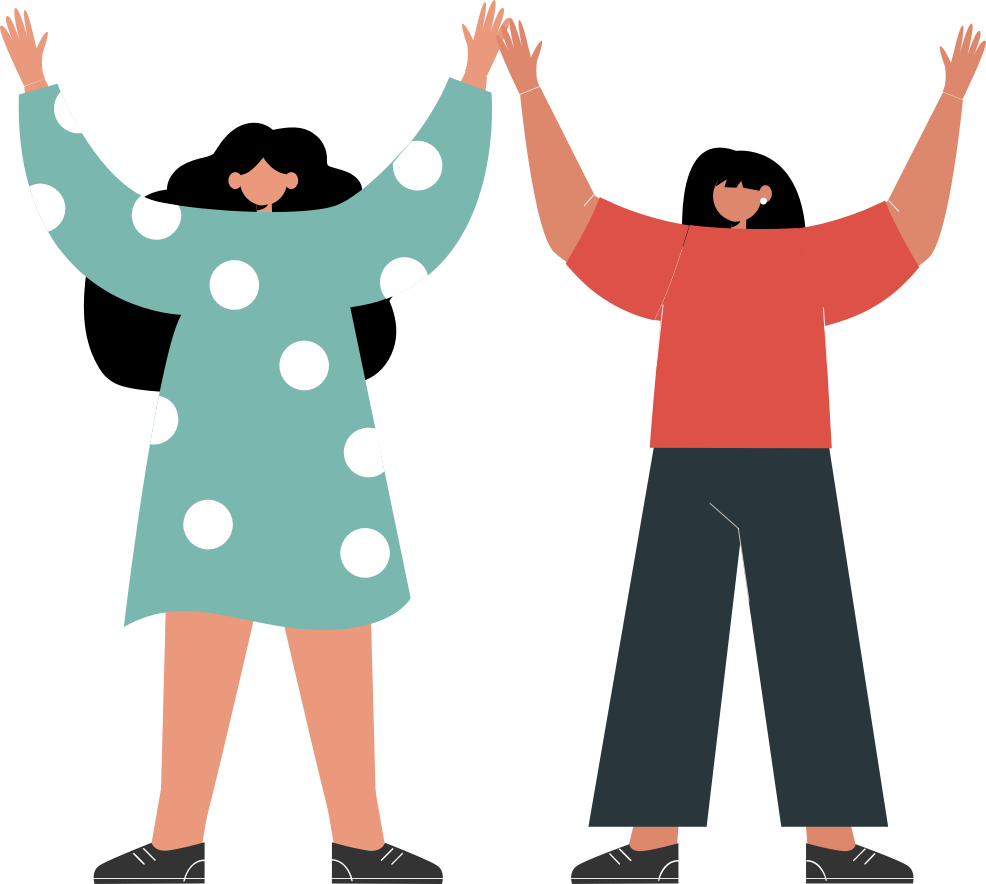 At our core, we're a content marketing agency. But we have a bigger 'why' that supports what we do.
By choosing Goodman Lantern as your content creation partner, you're making a pretty big impact too. You're helping us to act with integrity by providing remote work opportunities to women, many of whom are the breadwinners of their families.
Want to have a bigger impact? Get in touch with us at [email protected] or learn more.