Convert Your Online Traffic Into Sales
Hubspot for eCommerce is beneficial mainly due to its ability to convert your business' traffic into sales. Lead conversion is a significant part of any marketing strategy, as it guarantees a return on investment.
Conversely, due to the nature of eCommerce websites as online marketplaces, your eCommerce website may receive lots of visitors but comparatively few sales. This is because people may just be browsing.
HubSpot eCommerce integrations help you personalise your content, thus effectively targeting your chosen audience. As a result, your products and services will have a higher success rate of grabbing the attention of browsers.
Furthermore, HubSpot features allow you to present your brand in a simplistic and accessible way. This means potential customers are more likely to view a range of your eCommerce content.
HubSpot for eCommerce also has analytics, so you can track your site's conversion rates and use the data in future content creation.
Why You Need HubSpot
eCommerce Services
HubSpot eCommerce marketing services can be applied in many ways and, as such, are efficient in achieving business growth. Some notable features of these services include customer support, automation, website integration and business analytics.
A significant strength of HubSpot as a platform is that it functions as both a marketing asset and a tool for sales. This flexibility allows you to focus on the best practices for your target audience.
Utilising HubSpot eCommerce services is a perfect move for businesses as it allows them to streamline their content. This means more of their marketing efforts hit the mark and secure loyal customers for these companies. HubSpot for eCommerce is therefore well-positioned for businesses to incorporate into their marketing strategy.
HubSpot eCommerce services focus on lead generation and increasing sales, two aspects that are key to the success of online stores.
What We Do
Goodman Lantern offers bespoke content creation services that implement our client's wishes down to a T. We craft content strategies to meet your business goals.
A portion of what we do is help eCommerce businesses use HubSpot as a resource for inbound marketing. Our holistic approach to content marketing is highly effective, as it ensures our client's content is tailored to their target audience.
Our content also aids eCommerce businesses in improving sales by building their brand image. Being a trusted brand is particularly important for online stores, as it means consumers feel comfortable enough to purchase their products.
Our team of expert writers, designers and editors are with you every step of the way. This includes delivering HubSpot analytics data, which we regularly use to update our services and keep our client's in the loop.
Expand Your eCommerce Marketplace
How Goodman Lantern Helps
in HubSpot Services
As a content marketing agency, Goodman Lantern uses all the best online marketing tools in our services. When it comes to a platform like HubSpot, we help your business take full advantage of it.
HubSpot for eCommerce can encompass many different marketing features, creating an all-in-one marketing and sales platform. As such, our HubSpot services can take your content in various directions.
Goodman Lantern can be of service, whether you want to focus on content creation, distribution, advertising, strategy, or analytics.
This wealth of opportunity can sometimes be hard for businesses to utilise in-house. With Goodman Lantern's help, you'll have a marketing strategy designed specifically for HubSpot.
Our services help you connect with your audience on a deep level with optimised content. We take this a step further by providing content that will promote your brand. Increasing your brand reach and authority can do wonders for lead generation.
In particular, with brand authority, we'll help you build trust in your audience to increase regular sales over time.
We regularly analyse performance data generated through HubSpot analytics as part of our HubSpot services. This way, you're kept in the loop about how your goals are being met.
Why Should You Choose Us?
When you choose Goodman Lantern, you'll be safe because you've chosen one of the most established content creation agencies around. Our mission is for you to see your business grow and develop with the help of our services.
Our team has a wealth of experience with clients from all over the world, dealing with industries and content formats of all kinds. Given the current business landscape post-pandemic, using HubSpot for eCommerce is a marketing strategy we've become very familiar with.
Whatever your goals are, we'll create a content marketing strategy that is unique and comprehensive. This employs our knowledge of content marketing and a thorough understanding of your brand. The latter is something we always take the time to discuss with our clients.
Goodman Lantern is committed to delivering professional, reliable content marketing services. Our company values of collaboration, transparency and equality reflect this.
Our Clients Love Working With Us Because We Believe in Collaboration
At Goodman Lantern we're all about building long-term, successful relationships with our clients. We take the time to get to know their business AND the people behind the brand. In true collaborative spirit, we do everything we can to tell your story and help your business grow.
"They have allowed us to super-charge our business development and content function efficiently and successfully."
"Whenever we've provided feedback or suggestions, they have always been receptive and open to making changes."
"Their responsiveness to feedback, ability to quickly learn about new industries, and commitment to quality contribute to a collaboration that will continue into the foreseeable future."
HubSpot for eCommerce Services FAQs
What type of integrations does HubSpot Have?
HubSpot has a large marketplace of apps that can be integrated to work with HubSpot content. There are almost 400 of these integrations, which you can browse using your business' HubSpot account.
How much do HubSpot CRM services cost?
The essential features of HubSpot CRM are free for all users. However, some premium features are only available behind a paywall. While these premium features can improve sales, it depends on your situation as to whether you consider them necessary. We're, of course, happy to advise.
Can I use HubSpot for outbound marketing?
Yes. Outbound marketing tools like tracked emails are among some of HubSpot's most impactful integration features.
What sets HubSpot Tracking ads apart from those on Facebook and Google?
The URL of HubSpot ads have a tracking code to identify the contacts that interact with them. This works as a technical feature to help optimise content.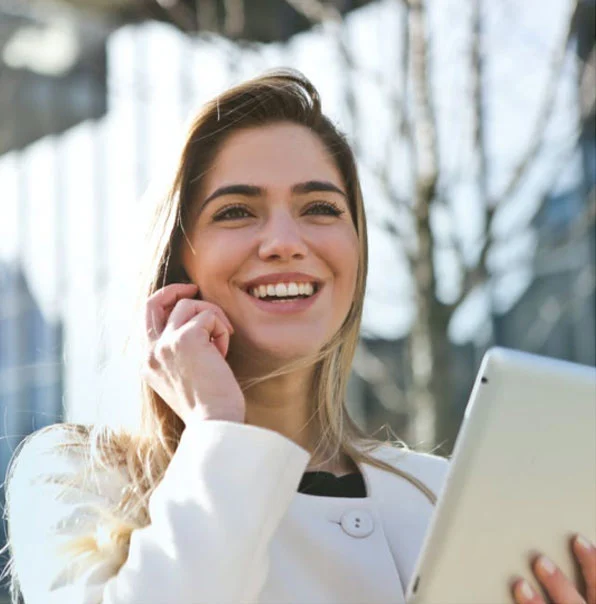 Get in Touch
Without a doubt, Goodman Lantern can help your business use HubSpot for eCommerce. A multi-faceted platform like HubSpot can be intimidating for businesses to navigate.
However, with a professional content creation agency such as us, you'll be able to utilise this online tool and many more to grow your business.
We've helped develop the voice behind
Hundreds of Businesses














At our core, we're a content marketing agency. But we have a bigger 'why' that supports what we do.
By choosing Goodman Lantern as your content creation partner, you're making a pretty big impact too. You're helping us to act with integrity by providing remote work opportunities to women, many of whom are the breadwinners of their families.
Want to have a bigger impact? Get in touch with us at impact@goodmanlantern.com or learn more.