We'll Handle the Entire HubSpot
Migration Process
You might be wondering what a HubSpot migration involves. It involves moving your website, your CRM, and other online automated services to be used on the HubSpot platform instead.
Making this move offers
numerous benefits.
The first is that HubSpot makes running your inbound marketing and management processes more convenient. It's highly customisable, so it can fit perfectly with your brand's current processes. HubSpot is the only platform that can run almost all your online services from a single location. HubSpot migration works like this:
It moves (or translates) your current website and online processes to a single platform. The aim is to streamline all your business processes successfully.
It can manage:
Sales and automated processes
Management (of your team and customers)
Marketing
Analytics, and more
At Goodman Lantern, our HubSpot consulting providers are experts at making the transition to this new platform hassle-free. Your business won't lose out on its current SEO strength or any important data and automated processes.
It'll also save you a whole lot of time and money. Streamlining your website onto a single platform will make your business run more efficiently and be better connected than before. It'll speed up your processes to improve user experience – ensuring excellent customer satisfaction as a result.
We can cover every single aspect of this migration for you. From the website, landing page, and employee design to the marketing aspects – taking the SEO and keyword strength into account. We can even automate your processes and increase website and online platform privacy and safety.
If you want to make changes to your current website and online functions, we can do that too. This could be through changes to your URL, type, and downsizing large files and images to increase loading speed.
When you're ready to begin the process, it starts with a quick audit – and then we draw up a brief for you.
Once you've confirmed this brief with our HubSpot consulting providers, our talented designers will create a series of templates that you can use for all your other processes. Of course, they'll consider the needs, style, and tone of your brand. They can create email templates and structural layouts for your website and blog pages in a way that's adapted to your brand voice.
If you'd like everything on your website to stay as they are, our team will perform a seamless transition. Any changes we make will be done in the backend only – so the only changes you'll see will be the platform you use to manage these services, and naturally, you'll see changes in your website's efficiency as well.
We'll confirm our designs with you before making changes to your site and platforms when starting the migration process. At the end of the migration process, our team of developers will do a quality check to make sure we've met all your targets and touchpoints flawlessly.
You'll be notified when the migration is complete. Should you be interested in tracking its progress, simply contact your project manager directly. We love to keep you up-to-date and involved.
It's as easy as that. You give us the brief. We make all the changes. Our approach is sensible and straightforward. As an integrated HubSpot consulting agency, we simplify your processes to ease your load, reducing stress while ensuring your brand's success.
Use HubSpot Migration Services to
Simplify Online Systems
If a business is satisfied with its CMS and online platforms, it could seem unnecessary to migrate to HubSpot. At Goodman Lantern, we believe there's always room for improvement, optimisation, and expansion.
That's why HubSpot migration services can benefit your business. Our HubSpot consulting providers will take the systems that are working well for your business and connect them all together.
For those running their business remotely, staying in touch with clients, customers, and their team using one platform ensures ease and efficiency. Successfully connecting all your functions means a company can manage their inbound marketing strategies and customer services from one place.
The world is changing all the time, and so is the market. A streamlined, integrated approach to business is what keeps you at the top of the search engine and the forefront of your industry.
Some businesses might consider making the migration move in-house. It could be tough, and they risk sacrificing discoverability and functionality. At the end of the day, you'll want to take an approach that's reliable.
Using Goodman Lantern's HubSpot consulting services guarantees that the migration process will be seamless. Changes are subtle and well-planned, minimising any downtime in tech and speeding up the success of your online services and CMS management tools overall.
Goodman Lantern's Migration Services
Template Setup
Our team creates a set blog, landing page, or website template that's adapted to your brand style guide and mirrors the original website done as closely as possible.
Blog Migration
We'll move your existing blog onto the HubSpot platform as part of our HubSpot consulting services. We'll simply recreate it without losing any of your original data or sacrificing the tone and feel of your blog and brand.
Website Migration
This involves recreating your website into the HubSpot platform. The content and the style stay as you like them.
Asset Migration
Asset migration provides your business with the foundations needed to move your automated marketing processes to HubSpot.
Email Template Rebuild
Custom templates are designed that fit perfectly with the HubSpot platform services and capture the essence of your brand.
Consulting
We offer direct consultation with an expert from our team to guide you through the process. You'll be assigned a project manager who works with you to meet your objectives and aims, making sure that all software is adapted to the needs of your business specifically.
How Goodman Lantern Helps
You Migrate to Hubspot
Our HubSpot consulting services begin with the obvious – a direct and in-depth consult. We'll identify exactly what you need and draw up a thorough, personalised, and detailed brief to follow.
Our designers will draw up the email, landing page, and web templates. Before we make any changes, we'll pass them all through you for review.
If you're happy with what we offer, we begin to make the changes. These changes happen through the backend, and they're systematic and smooth.
Voila! All of your services are now transferred to the HubSpot CMS management platform.
Although HubSpot is beautifully designed and user-friendly, learning a new platform can seem intimidating. Our software specialists will choose all the right settings to optimise the platform to work with your business's needs, and we'll train you on the process as well.
We also offer regular maintenance checks. If you'd like a website and branding overhaul, our team is hands-on and ready to take on the project.
HubSpot migration can seem like a complicated procedure, but it need not be. A qualified team who can guide you along the way will make the changeover effortless.
Why Choose Goodman Lantern's
Migration Services?
Goodman Lantern's expert team can perform the best migration process for your company. Here's why. We're not just a tech company.
Although we're experts in tech and software, and can provide any related services. We collaborate with other team members who all have their own specialities and bring their powerful marketing principles to the table.Our team of marketers informs the tech team on what angle to take – where to improve regarding changing or updating your website's and services settings in the backend.
Our designers ensure a good user experience and overall design (and templates) that are captivating and fit your brand's approach. Our editors and writers can curate the very best content. Lastly, we explain this to you in a way that's easy to understand. We're agile, collaborative, and always ready to make adaptations where you see fit. At the end of the day, your peace of mind is our priority.
Our HubSpot consulting services are personalised, professional, and proactive. We provide a direct link of communication and offer a varied and fresh approach. Every decision we make is informed by the latest trends in your specific market, and the marketing sector as a whole.
Industries That Can Benefit From Using
HubSpot Migration Services
Here are just some examples of the industries we serve – industries that could benefit
from using HubSpot consulting services to optimise their migration process.
Our Clients Love Working With Us Because We Believe in Collaboration
At Goodman Lantern we're all about building long-term, successful relationships with our clients. We take the time to get to know their business AND the people behind the brand. In true collaborative spirit, we do everything we can to tell your story and help your business grow.
"Goodman Lantern created best-in-class deliverables, stategised impactful avenues for business growth, and delivered compelling tools to pitch the app to investors."
"The communication is excellent and you receive responses within 24 hours."
"Goodman Lantern's team of Ph.D qualified anaylists deliver strong growth hacking expertise. They provide simple, transparent, and open communication and project management."
HubSpot Migration Services FAQs
What if I want to redesign and update my blog during the migration?
As part of our HubSpot consulting services, we'll do this for you. We'll use the migration process as an opportunity to make those desired changes.
Our team of designers will get your brief, and show you examples of the work we can do. Our marketers can recommend different changes, and the tech team will carry it through, keeping you involved at every stage of the journey.
Does HubSpot work with other software and technology?
Yes. HubSpot is incredibly customisable. Your consultant will be able to integrate other systems into the HubSpot platform for you.
Will the migration process interrupt my workflow?
No. The transition to HubSpot is smooth and, once complete, it'll better workflow and make it more efficient.
Do these migration services affect our SEO?
No. If anything, it can update and improve website and product discoverability.
Why not do the migration process yourself?
It's complicated and time-consuming. It also needs to be adapted to your brand to be optimised appropriately. This requires expert knowledge in software and tech.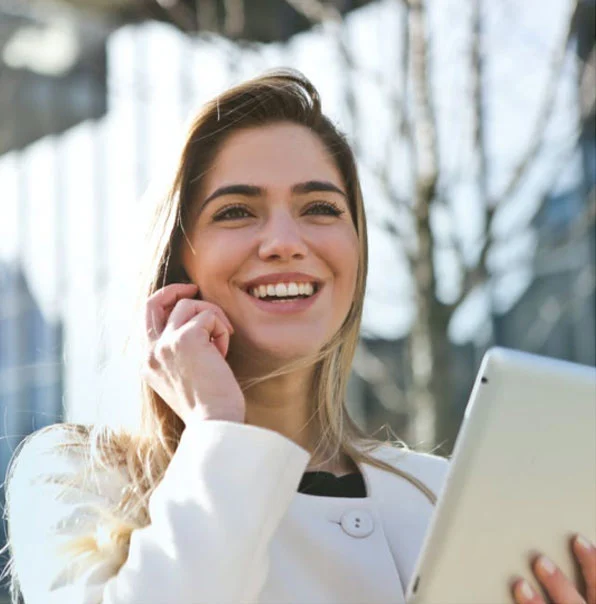 Get in Touch
Ready to begin your migration process and streamline your business processes? We can help you translate all your content and function onto the HubSpot platform. Book a discovery call with us, and our team will migrate your business tools onto a single, efficient platform right away.
We've helped develop the voice behind
Hundreds of Businesses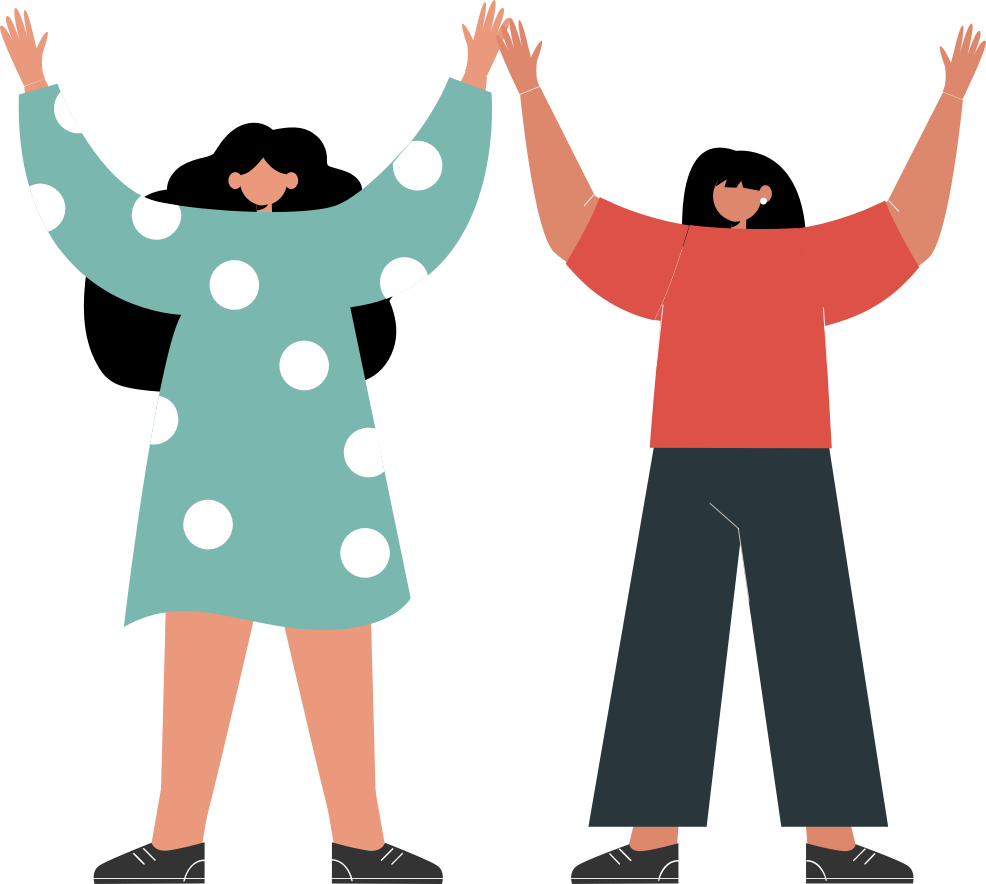 At our core, we're a content marketing agency. But we have a bigger 'why' that supports what we do.
By choosing Goodman Lantern as your content creation partner, you're making a pretty big impact too. You're helping us to act with integrity by providing remote work opportunities to women, many of whom are the breadwinners of their families.
Want to have a bigger impact? Get in touch with us at impact@goodmanlantern.com or learn more.