Originally published April 18, 2022 , updated on January 23, 2023
Published Date: The date when the blog went live on GL website. Updated Date: The latest date when the GL Content team updated this blog.
Optimising Hubspot may be the secret to safeguarding the success of your business. Goodman Lantern's Hubspot management services seamlessly enable you to connect and manage all your inbound marketing processes from a single, simplified spae.
Businesses have digitised, and the global economy is expanding. It's now necessary for modern businesses to host several different platforms simultaneously. But, stepping into the software sphere can be a challenge. It's why companies need partners when approaching the world of tech.
That's where HubSpot management services come in. Incorporating new technology into your inbound marketing processes can be tricky, and conflicting software apps can clash and even sabotage your business.
Facebook's infamous crash is evidence of this. The 2021 outage cost the business $100 million in revenue. Its share values dropped by almost 5%, translating to nearly $47.3 billion. Tech-mishaps can bomb a business's reputation in just a couple of hours.
Goodman Lantern provides HubSpot development services that help your business safely set up systems to ensure that doesn't happen to you. Our goal is to establish inbound marketing processes that aid your business in meeting its marketing goals.
We'll help you establish a positive user experience that guarantees client retention and promotes company expansion.
How HubSpot Consulting Services Can Benefit Your Business
The biggest advantage of using HubSpot management services is streamlining almost all your business processes using a single platform – from marketing to management and even sales.
These services ensure your work follows a clear direction. It also keeps your teammates up to date with the latest, most accurate business information – running your business more efficiently than before.
This system's efficiency is what keeps your company's user experience on par. Positive user experience retains your existing client base. Satisfied clients are happy clients, and happy clients create positive engagement by sharing good reviews. And we know that good reviews increase sales.
We also know the HubSpot software is great. Over 135 000 clients are currently using the software. But HubSpot consulting services are essential if you want to make the best use of this platform.
By hiring HubSpot integration services, you're hiring experts who set up the platform for you. They then personalise its systems to work for your business specifically. This tailor-made approach is one of the key benefits of outsourcing a HubSpot consulting team.
First of all, the transition to HubSpot services can be complex and time-consuming. Not to mention that you cannot sacrifice any time to web development and tech-meltdowns.
Hiring professional HubSpot development services will reduce risk when making the initial move. They migrate existing data to the HubSpot platform and connect other useful apps to the platform that can be used effectively.
Once the transition is made, you'll be amazed at the benefits you can garner off this single platform. Using HubSpot, you can now manage:
Your Customer Management Services Hub
Your Operations Team, All From One Place.
What A HubSpot Consulting Service Does in a Nutshell:
They'll start by performing HubSpot migration services and transfer all your existing business processes to be run under their single platform.
They then tailor the more comprehensive inbound marketing plan to suit your business needs, personalising your HubSpot services to meet your business's desired targets. They'll also train your team to navigate this software successfully.
These consulting services will:
Help streamline all your business processes, connecting other helpful software to the HubSpot platform
Create channels for your team to easily connect and collaborate
Set up the most effective CMS strategies
Track results using the latest data that can inform and grow your current marketing plan
Provide training and other services for those who aren't yet tech-ready.
We're here to help You Take Your Business to the Next Level.
HubSpot is an affordable and advanced marketing tool that's accessible to even small businesses. If the process sounds too difficult to set up and manage, our team at Goodman Lantern will do it for you.
HubSpot Consulting Services That Cater to Your Business Needs
At Goodman Lantern, our HubSpot business development model begins with a quarterly marketing plan. A consultant adapts your business model and marketing strategy to suit the HubSpot software.
We then manage all your inbound marketing campaigns through this single platform. We use these HubSpot management services to collect data, analyse trends, and grow your audience, all from one place.
We tailor your offerings to be search engine optimised, using the most appropriate and up-to-date keywords. The latest trends inform our team in this phase. Our HubSpot integration services uniquely fit your offerings to grow your audience and expand sales.
Any other software services and platforms are connected to HubSpot. We personalise its services to work for you. We set up team management and customer communication services, working with you, so we stay aligned with your business goals and needs
Since HubSpot is highly customisable, it makes sense to have an expert custom-fit the software to your business's specifications.
The Goodman Lantern tech experts are initially sent to set up the complicated software. We ensure you have all the necessary technology to run the system smoothly.
Choosing the services that reach your brand's objectives takes experience. Our expert team decides the right keywords to optimise your strategies. We then show you how to track the progress. This way, creating marketing content going forward is easy since the system constantly informs you.
Our HubSpot developers will help create suitable template layouts for you. We'll customise any websites, apps, and other forms of tech you use to suit your business model and meet your goals.
We'll then train your staff. And if you're short on capacity or time – even manage your HubSpot business processes for you.
But, what happens to your existing data and platforms?
All your business's existing data and system processes are transferred to the HubSpot platform using migration services. We merge your existing platforms by connecting the current software you use to your HubSpot account. There are no hiccups or interruptions to your business flow when making the move.
For example, we translate the content from your website into one that is HubSpot informed. We can do this for your blogs as well. This way, you can run your website alongside your other business management processes.
After that, we'll teach you how to use the software properly.
At Goodman Lantern, we're not just specialists in tech and data; we have a diverse marketing team that expertly cuts down the complexities into bite-size pieces.
Our communication style is down to earth and easy to understand. We'll train you in tracking data that drive leads and sales, navigating all the systems on your site to use your HubSpot account effectively.
Our Personalised Pricing Plans
At Goodman Lantern, we offer three different pricing plans for HubSpot consultation services.
You can choose a plan that perfectly suits your budget and caters to your business needs. We pride ourselves on personalisation and can work out a plan that's just the right fit for you.
Businesses looking to dip their toes into our HubSpot management services can begin their journey with our Starter Plan. We'll streamline your business processes, growing alongside you. We update your HubSpot service plans to meet the needs of your business once it expands.
When you're ready to tap into a more comprehensive range of services, we recommend upgrading to the Professional Package. It'll guarantee efficiency and better user experience, increasing revenue by driving traction and boosting sales.
Our most popular HubSpot development services are an all-inclusive deal. The Enterprise option optimises every single part of your business. It incorporates a multifaceted approach to help retain your existing customers and expand your audience. We bring marketing, management, research, training and sales principles into this customised plan.
How Goodman Lantern Provides HubSpot Services
At Goodman Lantern, we help you set up your initial HubSpot processes and personalise them to your unique business model.
We use a human-centric approach when training your staff on the practicalities of this software. As a marketing team, we stay informed and deeply understand the different approaches to analysing and identifying marketing trends. We're happy to share these strategies with you since our goal is to help your business succeed.
Our HubSpot Management Services Follow Four Clear Stages:
HubSpot migration services involve transferring all your existing data and merging your current software into its platform without interrupting your workflow.
We encourage connection. Our HubSpot development services are set up to keep you, your team, and your customers informed and connected in a way that's suitable, sensible, and smooth. Once set up, we train your team to optimise this software best.
We pride ourselves on our ability to collaborate. HubSpot integration services will merge and integrate tech, software, marketing, and people, adopting a multifaceted system that streamlines all your business processes.
Our team then incorporates HubSpot into your broader inbound marketing campaign.
Your Partner in Performance
At Goodman Lantern, we're collaborative. We've got a diverse team of editors, writers, software technicians and designers ready to get on board. They break down complex topics into easy-to-understand ways, working together to keep you and your clientele informed and up-to-date. You'll also have a direct line to a project manager at all times, ensuring we meet your targets and keep the project on track.
Our uniquely personalised approach means we can optimise the HubSpot by looking at it from all angles. Our plan is designed to suit your targets and touchpoints, from technology to software, content, marketing, and even distribution.
By streamlining your team, sales and management processes, we ensure a positive user experience that's bound to keep you connected to your customers and help your business expand.
Our Clients Love Working With Us Because We Believe in Collaboration
At Goodman Lantern we're all about building long-term, successful relationships with our clients. We take the time to get to know their business AND the people behind the brand. In true collaborative spirit, we do everything we can to tell your story and help your business grow.
"Goodman Lantern has an unparalleled level of skill and talent, coupled with a keen understanding of implementation."
"Whenever we've provided feedback or suggestions they have always been receptive and open to making changes."
Head of Content, A Small World
"We are delighted with our collaboration with Goodman Lantern because in addition to always delivering content on time, they have also been extremely responsive to all our requests. Moreover, it was a real pleasure to work with a team that is both very professional and fundamentally human."
Marketing Manager, AutoStore
Hubspot Consulting Services FAQs
What exactly is HubSpot?
HubSpot is an online management tool that connects your sales and marketing teams to your customers and each other. It's used to optimise your inbound marketing strategies. By streamlining your online processes, you drive successful leads that guarantee you a return on investment.
What services does HubSpot offer?
1) Online and effective customer management tools
2) A marketing hub that connects your team
3) Efficient sales tools and data tracking methods 
4) Online services like live chats and phone support
How can a business benefit from using HubSpot consulting services?
HubSpot management services provide insights into how all these software's features can be used appropriately to suit the needs of your business. 
HubSpot consulting services will also make the initial transition into HubSpot smooth, ensuring your online business processes are not affected. A multi-disciplined team will personalise the platform's services for you. They'll guide you through the tools, focusing on all the right ones.
What industries can benefit from using custom HubSpot development services?
Nowadays, offering online sales and services has become paramount to running any business. This means that all industries can benefit from connecting and streamlining their processes using HubSpot integration services.
Looking to streamline your business? We're happy to set up your HubSpot software services for you. Just book a Discovery Call, and we'll help you get connected today.
We've helped develop the voice behind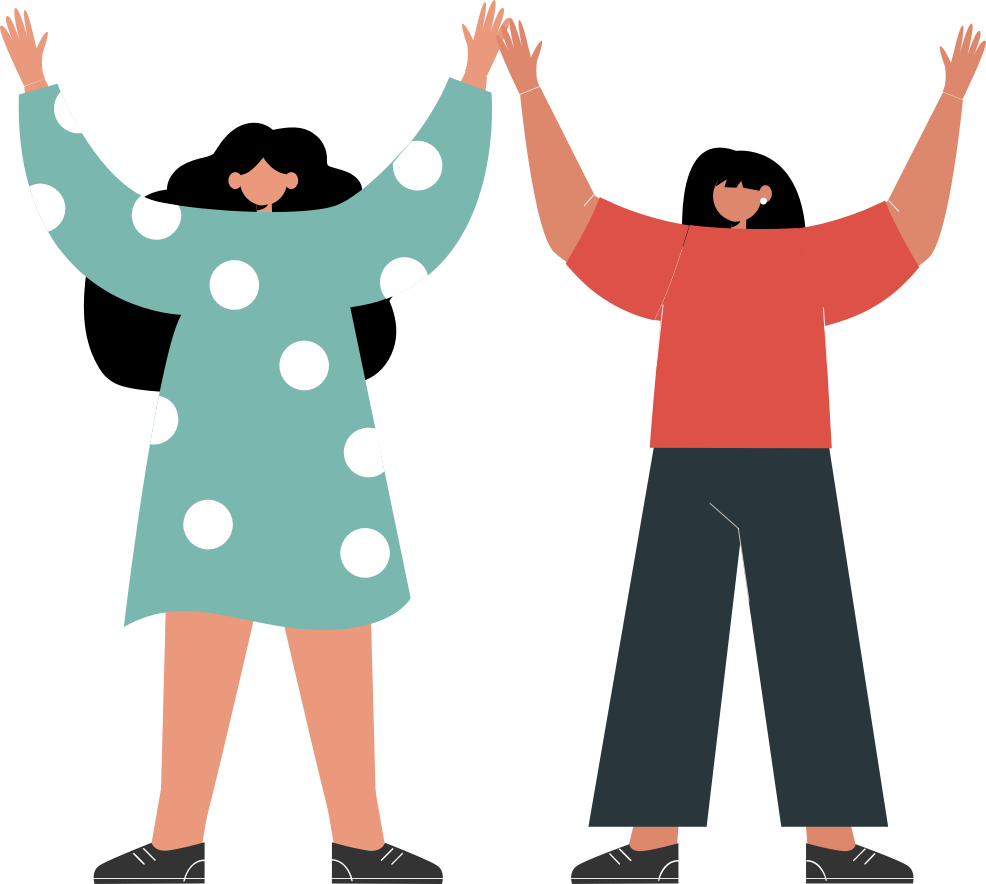 At our core, we're a content marketing agency. But we have a bigger 'why' that supports what we do.
By choosing Goodman Lantern as your content creation partner, you're making a pretty big impact too. You're helping us to act with integrity by providing remote work opportunities to women, many of whom are the breadwinners of their families.
Want to have a bigger impact? Get in touch with us at [email protected] or learn more.