Originally published May 4, 2022 , updated on January 23, 2023
Published Date: The date when the blog went live on GL website. Updated Date: The latest date when the GL Content team updated this blog.
Use our HubSpot integration services to harness the power of HubSpot's marketing, interaction and communication tools to put your marketing campaigns on auto-drive. Our team takes the hassle out of integrations ranging from your website, CRM and MailChimp to Salesforce integrations and custom API development, enabling you to maintain business continuity.
HubSpot offers a range of solutions to streamline inbound marketing, CRM, sales, communication, course provision and services. Harnessing the full potential of these solutions is possible when you integrate HubSpot CRM with your current CMS, website and third-party platforms.
These integrations enable you to connect your existing contact databases with email marketing applications, improve customer buying experiences, keep in touch with customers, and gain valuable insight into segmentation to meet your target audience's needs.
With a comprehensive range of applications available, having the ability to choose the right applications, platforms and integrations—as well as custom integrate the solutions—enables you to focus on core business. At the same time, your marketing and CRM, sales processes and analysis are put on auto-drive.
Goodman Lantern enables you to connect HubSpot with top-end third-party platforms, software solutions, and applications to meet your CRM, marketing, and eCommerce goals through custom HubSpot integration services.
Why You Need HubSpot Integration Services
With our integration services, we connect your current tools and related third-party applications with the power of HubSpot inbound marketing, sales, analysis, and tracking capabilities. Integrating the tools and applications leads to connected services.
Over 500 tools can fuse with HubSpot's CMS and CRM, granting you an arsenal of solutions to reach business goals.
Achieve more in business productivity, marketing and sales. Use Goodman Lantern's services to create a connected solution for streamlining and managing your online presence.
Looking past the conventional issues of how to integrate APIs, Goodman Lantern considers your tech stack, usage requirements, data flow, and the achievable outcomes to develop and carry out tailored HubSpot integrations.
We conduct the HubSpot integration audit once we understand your issues, vision, and objectives. Based on the results, we offer recommendations. If accepted, we go ahead and integrate the applications. Testing, fine-tuning and implementation follow. Here's our process:
We work to understand your needs and to determine the desired app or platform integration outcome.
We assess the requirements and limitations for integrating the app with HubSpot.
Once you're happy with the recommended solution, the plan is put into action.
Goodman Lantern tests the implementation to sort out issues and fixes them.
Once the integration is up and running, we offer ongoing monitoring and support services.
Following this approach, we offer services that meet your specific needs, far beyond the one-size-fits-all approach.
With HubSpot's website integration services, you can generate more leads, manage your sales pipeline, and measure the results of your marketing efforts.
This service includes connecting the CMS to your CRM and enabling updates to your website content, such as blog posts, product pages, and social media.
Using our email integration services, you can integrate your current email platforms with HubSpot to track interactions, automate emails, personalise, and analyse the success of your email campaigns.
This includes, for instance, MailChimp integration to sync contacts, giving you the joint power from both platforms for optimising email marketing campaigns.
Improve your social media engagement success with our Hubspot integration services, including connecting social media accounts like LinkedIn, Facebook, and Twitter to HubSpot.
This enables you to keep track of your following and the success of your campaigns while streamlining selected functions through automation.
Benefit from the seamless integration of world-class shopping carts like WooCommerce, Shopify, Magento, or BigCommerce with HubSpot by using our eCommerce integration solutions.
We work our magic to get it done fast with instant results. Reach the customer at the perfect moment, build lists, and map data for best insights.
Streamline electronic health record-keeping with the HubSpot EHR integrations to connect your contact database with the many tools from HubSpot.
The connection enables effective email, social media, and marketing campaigns. Use our ability to create a custom API solution to meet your HubSpot EHR integration needs.
Benefit from the seamless integration of world-class shopping carts like WooCommerce, Shopify, Magento, or BigCommerce with HubSpot by using our eCommerce integration solutions.
We work our magic to get it done fast with instant results. Reach the customer at the perfect moment, build lists, and map data for best insights.
Connect with business partners and clients wherever they are through the HubSpot native calling application for supported countries. Integrate the capabilities of top call and conference platforms such as Zoom, Skype or Aircall, among others.
Goodman Lantern streamlines the call integration with your preferred providers to unlock features you need for optimised teamwork and client communications across the world.
POS & eCcommerce Integration
POS & eCommerce integration with WooCommerce, Shopify and other top eCommerce platforms help to increase customer satisfaction and improve the checkout experience.
Make use of our HubSpot integration services for the major POS platforms on the market to manage inventory, track sales, and meet the customer's communication needs.
Grow your business with online access to in-demand course content. HubSpot LMS integration supports course creation, guided learning, course path creation, and training content uploading to your website without code knowledge.
Make the most of the opportunity. Use the Goodman Lantern HubSpot LMS integration services to grow course repertoire, connect your video platform, and offer Stripe checkout functionality.
The benefits of HubSpot integration services include improvements in lead conversion rates, marketing ROI, sales pipeline, and customer success.
With your business marketing needs in mind, we offer custom integrations to have your HubSpot CRM data seamlessly connected to your chosen provider and software solution.
How Goodman Lantern Helps in HubSpot Services
HubSpot is a leading provider of inbound marketing and sales software. The software solutions provider helps thousands of companies attract visitors, convert leads, and close customers
With integrations possible to connect from eCommerce to email, social media, LMS, payment platforms, and web analytics, you have every reason to use HubSpot to fuel your marketing.
But deciding which integration solutions to use like Shopify or BigCommerce, knowing how to import current data, and how to avoid mistakes in in-app connection can be challenging. This is where Goodman Lantern's team shines.
We focus the app integration services to integrate the powerful features of HubSpot with other marketing automation platforms, your current tech stack, and your website, whether your company runs a HubSpot CMS or independent website.
Our goal is to help you manage your marketing efforts more efficiently with the powerful features of HubSpot. You don't have to run the CRM in a silo.
By syncing your current data, contact lists, eCommerce, LMS, and social media data, marketing automation and streamlining give you more control over marketing while using fewer resources.
We have a team of professionals who specialise in creating integrations for HubSpot.They're experts in design, development, and project management.
The Goodman Lantern tech-savvy professionals create a custom integration for your HubSpot account, so you can better engage with your prospects and customers.
What Makes Us Your Best Choice?
Goodman Lantern helps you to harness the power of CRM through a range of HubSpot integration services. We're a leading and award-winning content creation and digital marketing agency, assuring you of quality service.
We service clients from industries with Telecom, Financial, Tech Automation, SaaS, and other industries across the world. This gives us a deep understanding of the industry's marketing needs.
Our diverse range of skilled and certified HubSpot and marketing professionals take on even the most challenging integration projects.
Growth and success are measurable. We work with you to create a solution to achieve superb growth outcomes.
Only integrate and onboard what's essential, ensuring business continuity and effective cost management. Take only the packages you need.
We build plans based on your needs, not the other way around.
Are you ready for growth?
We're here to help You Take Your Business to the Next Level.
If your Software as a Service company offers free trials or subscription-based services, then you're likely to have a database of subscribers and trial users.
Through the integration of HubSpot's features for data collection, you can connect your current database with the powerful features of HubSpot CRM for personalised marketing and context related communication.
Our team understands the buyer's journey and is relentless in ensuring optimised HubSpot integration to give you the information at hand for targeted marketing and customer retention.
The telecom industry is focused on finding new and better ways to communicate. Client retention, add-on value services, and fast communication for customer satisfaction are important.
Goodman Lantern's team helps you integrate a call-centre solution to give the agents the CRM information they need for meaningful and contextual conversations with the customers. This enables them to offer solutions based on the customer data at hand.
Our team integrates the relevant call-centre and omnichannel solutions with your HubSpot CRM and CMS, enabling you to improve customer service and retention capacity. Reach out for more information on how we serve the telecom industry.
Companies are eager to carry out VR/AR to enhance customer experiences and improve service delivery.
If your business operates within the VR/AR industry, you know that staying competitive means coming up with groundbreaking technology that outperforms that offered by peer providers.
We understand you want to give client companies and users a taste of your products and services. Keeping track of the free trials, new subscriptions, renewals, market segments and ROI is crucial. So is maintaining superb customer relationship marketing.
Integrating HubSpot CRM, your current contact database, the subscription options, eCommerce payment solutions, email marketing, and more will help you deliver the futuristic super-customer care and products your customers need at their specific buyer stage.
Let's discuss ways we can help you integrate to optimise your reach.
Our Clients Love Working With Us Because We Believe in Collaboration
At Goodman Lantern we're all about building long-term, successful relationships with our clients. We take the time to get to know their business AND the people behind the brand. In true collaborative spirit, we do everything we can to tell your story and help your business grow.
"Outsourcing everything to their company has been a big relief."
Executive Director, Asian Pharmaceuticals
"Whenever we have provided feedback or suggestions, they have always been open to making changes"
Head of Content, A Small World
"What truly stands out about them (Goodman Lantern) is their seamless project management and content delivery, combined with a widely diversified pool of experts no. No matter what you need content for, if you want it written by native speakers, about complex topics, and delivered on time, Goodman Lantern is your best bet."
HubSpot Integration Services FAQs
What are third-party integrations?
Integrations are the processes whereby third-party applications connect with your software to enable communication among them, including the sharing and usage of a central contact database.
Why use eCommerce, email, and related integrations?
By integrating your software with applications, you simplify information management, gain more functionality, and get extra features that work together for a better user experience, improved marketing, and better sales.
Are the integrations only for eCommerce?
No. eCommerce sites benefit from Shopify and SalesForce integrations, among others. But any website, whether a HubSpot CMS or independent site, benefits from streamlined processes and more functionalities.
Say you want to save time on creating and sharing content across social media platforms. By integrating the applications, you can post a single piece of content in different formats to a range of platforms without having to spend hours doing so.
Bottom line–you save time and money by integrating apps, regardless of your industry. This is also true for course creation sites, the health industry and B2B telecommunication websites.
Are the Integrations Only for eCommerce?
API is short for Application Programming Interface, which is the software interface for getting information from applications and servers. The API makes it possible for devices, platforms, servers, and applications to talk to each other and share information. 
See it as an interpreter between two foreign parties, enabling negotiations and collaboration. By building integration on an API, connecting two seemingly incompatible devices is possible. 
It's much like the port where a television output connector is inserted to allow information that a computer sends to display on the television screen.
Need More Answers?
Let's discuss ways we help your business get the best value from our HubSpot and application integrations.
Be it WooCommerce, SalesForce, or MailChimp integration with your HubSpot CMS or the full package of integrating HubSpot services with your website and existing software platforms—we can help. Book a discovery call, and we'll make it happen.
We've helped develop the voice behind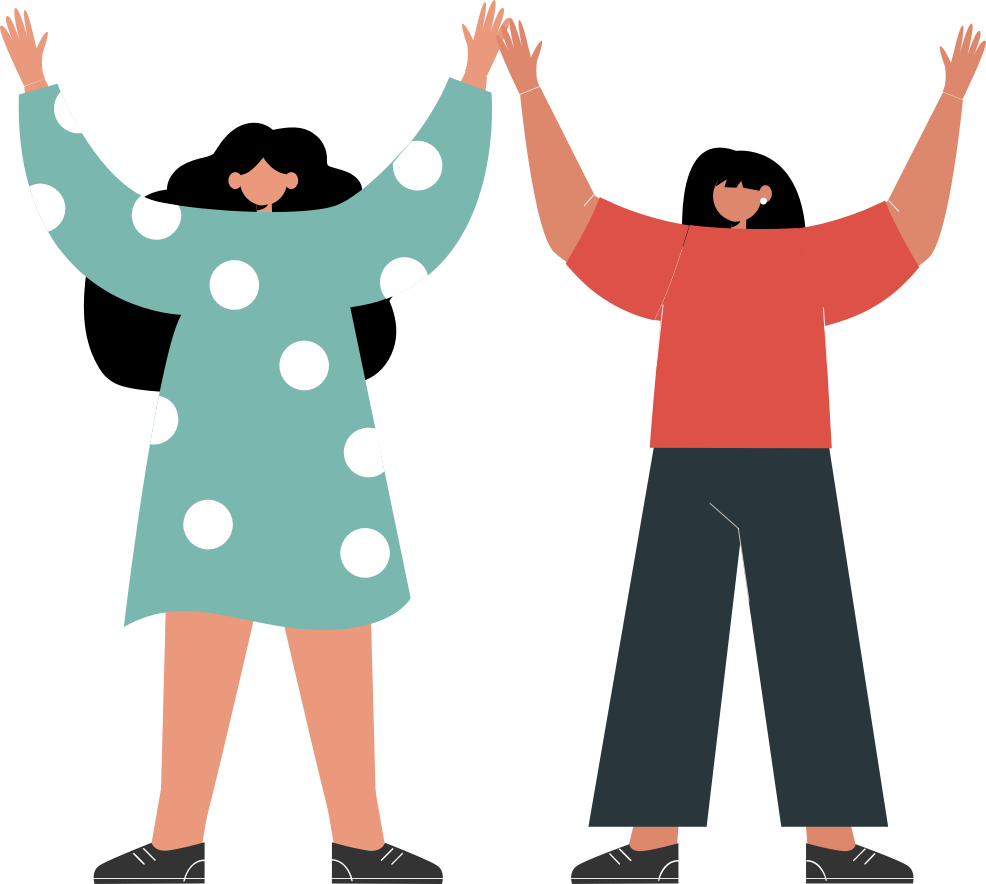 At our core, we're a content marketing agency. But we have a bigger 'why' that supports what we do.
By choosing Goodman Lantern as your content creation partner, you're making a pretty big impact too. You're helping us to act with integrity by providing remote work opportunities to women, many of whom are the breadwinners of their families.
Want to have a bigger impact? Get in touch with us at [email protected] or learn more.