What Is Hubspot wooCommerce?
HubSpot is one of the world's most utilised software programmes. The platform assists companies in boosting and uplifting their marketing efforts.
Hubspot is created and designed to streamline business services and sales for a faster success progression.
The software harbours many varying aspects to cater to many business developments. These include customer relationship management tools, statistics, and data, all equipped to help companies generate leads, attract desired prospects, and increase sales.
HubSpot also has a wooCommerce plugin curated especially for WordPress websites. It provides these specific websites with the ability to transform into a fully functioning online store.
However, the wooCommerce plugin can be a complicated tool to download, develop, navigate, and master. It can also be misleading if not understood or utilised correctly.
Luckily, Goodman Lantern can assist in making your online store and wooCommerce plugin as simple as ever. As a HubSpot wooCommerce onboarding agency, we understand the intricate and complicated nature of HubSpot and the wooCommerce plugin.
Don't let your marketing efforts or online eCommerce plans go to waste. With Goodman Lantern onboarding your wooCommerce plugin for Hubspot, we guarantee a perfected and streamlined process to help you realise your business and eCommerce dreams.
Why Do You Need HubSpot
wooCommerce Onboarding?
HubSpot for wooCommerce onboarding services is designed to help your business effectively and efficiently integrate and navigate the world of eCommerce. We've got your back, whether you and your business are new to HubSpot, WordPress, or the wooCommerce plugin.
At Goodman Lantern, our team of expert HubSpot Managers and wooCommerce specialists understand the complex language of popular eCommerce tools and HubSpot itself. We're here to assist you with any HubSpot and wooCommerce plugin problems you may have.
eCommerce platforms and online services, especially wooCommerce, aim to boost your brand awareness. They attract a more diverse audience range, provide a lane for more promising prospects and, in turn, increase your business's website traffic.
Eventually, sustainable and organic customers will flow naturally down the sales funnel and accelerate your company's sales and overall growth.
Why spend your business's valuable time and resources performing these vital eCommerce tasks when you can hire professionals to do the job for you?
At Goodman Lantern, our team of professional wooCommerce experts offer efficient services that are both inexpensive and quality-packed. Together, we'll help you elevate your business to the next level.
What We Do
Sync WooCommerce Data to HubSpot
We install the wooCommerce plugin and integrate the data, including users, sales, orders, and products, into Hubspot. This allows Hubspot to effortlessly track and report all insights and user data to maximise marketing efficiency.
Comprehensive Customer Profiles
Through the synchronisation of data into Hubspot, we begin navigating and refining the profiles and behaviours of your online store customers. This will allow your business to cater directly to your target audience and drive organic and sustainable sales.
Track and Recover Your Cart
We integrate the tool that allows you to track the buyer's process and automatically recover their cart should something go wrong on either end of the process, ensuring no sale goes missing.
Email Marketing
We help your brand craft and cultivate a sustainable, authentic, and powerful email marketing strategy that encourages action from both new and returning customers.
Marketing Automation
We help you curate a marketing strategy that is then automated to ensure efficiency and effectiveness across the board, leaving you and your business to continue doing what you do best without spending resources on marketing efforts.
eCommerce Analytics
We show you how to thoroughly analyse your eCommerce store and efforts using your new Hubspot and plugin tools. This paves the way for long-lasting success and an increase in sales throughout.
How Goodman Lantern Helps
in HubSpot Services
HubSpot and the wooCommerce plugin for WordPress can be complicated to understand and traverse. However, with the assistance of wooCommerce Onboarding Services, your business will soon be able to function to the best of its ability as an online store and beyond.
wooCommerce Onboarding Services are beneficial to create a powerhouse and sales foundation for an online store or eCommerce platform.
This powerful plugin helps you streamline your business efforts and gain increased sales online. With these services, you can fast track your success and reach your ideal target market in no time.
Once we've helped you successfully integrate your wooCommerce plugin onto your WordPress website, we will show you how to use and manage your new and improved online store tool properly.
By improving your understanding of the plugin and its benefits, your business can generate more substantial leads, attract new clientele, and increase sales.
Our HubSpot for wooCommerce Onboarding Services includes a range of custom business objectives.
Whether you're looking to increase your website traffic, turn browsers into loyal customers, increase your online sales, or simply streamline your marketing process, we can assist you in achieving your business goals.
Goodman Lantern caters to various industries and niches, including SaaS, telecommunication, and augmented and virtual reality.
With a multitalented team versed in the complex language of Hubspot and wooCommerce, we will assist your company and brand develop a memorable, powerful, and effective online store that helps you reach true and sustainable success.
Our Brand Strategy Service Includes
As a Hubspot management and wooCommerce onboarding agency, Goodman Lantern inhabits a diverse and versatile team of expert marketers and researchers from across the globe.
Our team of specialists holds many skills, talents, and expertise that only adds quality and value to the content and work we produce.
Our Clients Love Working With Us Because We Believe in Collaboration
At Goodman Lantern we're all about building long-term, successful relationships with our clients. We take the time to get to know their business AND the people behind the brand. In true collaborative spirit, we do everything we can to tell your story and help your business grow.
"They have allowed us to super-charge our business development and content function efficiently and successfully."
"Whenever we've provided feedback or suggestions, they have always been receptive and open to making changes."
"Their responsiveness to feedback, ability to quickly learn about new industries, and commitment to quality contribute to a collaboration that will continue into the foreseeable future."
HubSpot for wooCommerce Onboarding FAQs
What are wooCommerce Onboarding Services?
HubSpot is your one-stop shop for all things marketing and eCommerce. In addition, the wooCommerce plugin for WordPress is the ultimate sales powerhouse for online stores.
Together, they create the ideal streamlined process for customers. While HubSpot and the wooCommerce plugin can be handy, they can also become complicated to navigate and put into full efficient use.
Our Hubspot for wooCommerce Onboarding Services assists businesses in incorporating and refining this new plugin to ensure maximum efficiency.
Does wooCommerce onboarding need to be performed by professionals?
Yes. While you can install your wooCommerce plugin yourself, you may not understand all the ins and outs, and your efforts could be for nought.
Hiring professionals to complete the task is recommended to ensure the best possible results.
What is your process behind wooCommerce Onboarding?
First, we analyse your business, brand tone, audience range, and products. We then help you install and effectively incorporate the wooCommerce plugin into your WordPress website. We teach you how to use it to the best of its ability to ensure sustainable and long-lasting success.
How long does it take to complete the onboarding?
While this depends on your business goals and needs, it generally takes about one week to complete an entire integration process.
What are the key benefits of wooCommerce?
It synchronises customers and the orders within your online store, curates attractive coupons for loyal customers, automates and streamlines all online store processes, creates multi-store support systems, and provides detailed insights into your customer's behaviours.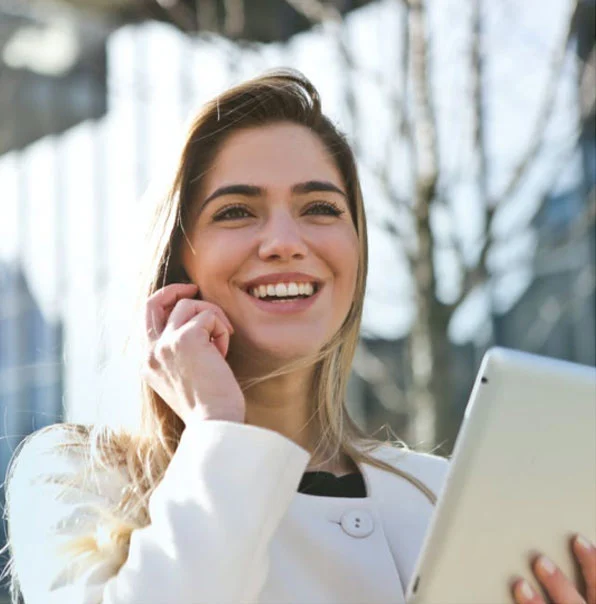 Get in Touch
Are you ready to enhance your wooCommerce practices and efforts and make the most of your HubSpot account? We're here to help you kickstart your journey towards success.
Book a discovery call or send us an email, and we'll arrange a time to discuss the future of your business.
We've helped develop the voice behind
Hundreds of Businesses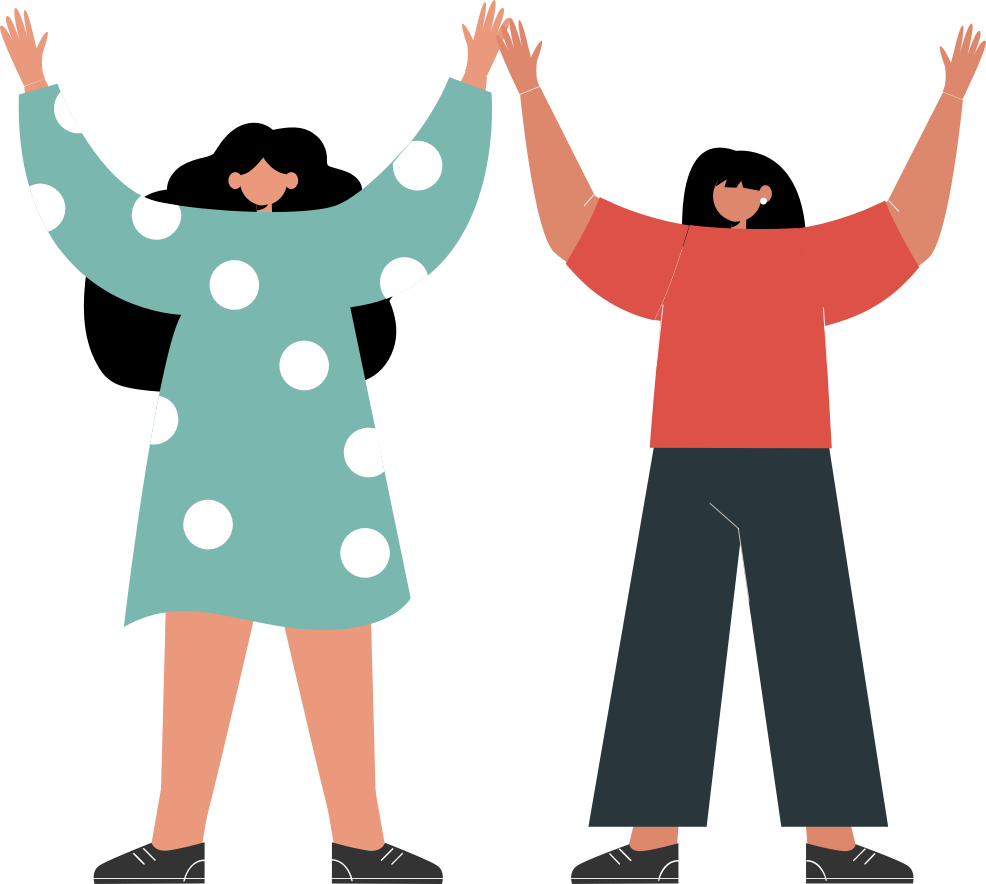 At our core, we're a content marketing agency. But we have a bigger 'why' that supports what we do.
By choosing Goodman Lantern as your content creation partner, you're making a pretty big impact too. You're helping us to act with integrity by providing remote work opportunities to women, many of whom are the breadwinners of their families.
Want to have a bigger impact? Get in touch with us at impact@goodmanlantern.com or learn more.