Custom HubSpot Development
Tailored To Your Business
HubSpot is a powerful content management system. It has sales and marketing versatile resources to create custom websites, blogs, landing pages, apps, and emails. The platform's inbound marketing tools help with lead generation, automation, and KPI analysis.
While it is an easy-to-use platform, it takes time to understand all its functions and use it for your business needs. Many companies do not have the resources to devote to the necessary deep dive into HubSpot. This is where our HubSpot Custom Development Services come in.
As a HubSpot development agency, we have done the grunt work of mastering HubSpot's many tools. This helps us create custom solutions tailored to your business, from developing custom HubSpot applications to data integrations to integrating third-party APIs.
Our HubSpot development team can cater to all your HubSpot needs. We can help you build landing pages, convert organic traffic into quality leads, manage sales pipelines, and generate revenue.
Whether you are a small firm or a large enterprise, our HubSpot business development services can help you grow your business.
Why Do You Need HubSpot
Development Services?
HubSpot offers many resources for businesses of all sizes. It has tools for website traffic analysis, SEO, chatbots forms and CTA modules, and personalised user-specific content.
With HubSpot integrations, B2B businesses can carry out omnichannel marketing plans and connect with customers.
Small businesses can use HubSpot local development tools to reach untapped audiences within their community. HubSpot automation can save valuable time and effort in running large-scale marketing campaigns for bigger businesses.
We combine our skills and expertise in inbound marketing and apply them to your particular challenges. Our HubSpot Development Services leverage the platform's marketing channels to create all-inclusive, feature-rich solutions that meet your specific business goals.
Our HubSpot custom development team are experts at creating intelligent solutions for businesses like yours. Whether creating websites using HubSpot CMS or developing integrations using HubSpot's API – we get the job done, and we do it well.
Our HubSpot Development Services
Goodman Lantern is a top-tier HubSpot development company. We hire talented and well-rounded HubSpot developers who have in-depth knowledge of HubSpot's tools. Together, our HubSpot development team helps you take advantage of all that HubSpot offers.
We take our time to understand what you need from a website and craft HubSpot business development solutions that meet that need.
Our vast menu of services has helped increase organic search traffic, boost lead generation, and raise sales and revenue for our clients.
Our developers are adept at frontend and backend HubSpot systems. We are able and ready to create your following website, upgrade your existing landing pages, or develop a business app.
With us, you can access the latest HubSpot marketing, sales and automation tools that can revitalise your marketing efforts.
App Development
Apps are a convenient and effective way of improving your customer experience. As smartphone usage increases in your customer base, investing in developing a well-functioning business app is a no-brainer.
Mobile apps can help you grow your business, offer faster service, and raise customer satisfaction.
Our HubSpot development team is well-versed in designing custom APIs and building robust integrations. Our developers design packaged themes or modules in keeping with your target audience, brand identity, and business goals.
Custom Integration
HubSpot integrations allow you to sync data across different platforms. We help seamlessly connect your HubSpot account to other applications through custom solutions built for your business. This advances functionality, streamlines data import and export and improves workflows.
As a HubSpot development company, we help you take full advantage of the great marketing and sales tools HubSpot provides. We help you maintain data integrity to ensure the smooth running of your marketing campaign.
Website Development
Most customers head to company websites to gain information and learn about your brand. It is most likely that your website is the first impression you make on a prospective customer. Thus, it needs to be functional, aesthetic, and informative.
Our HubSpot custom development team builds unique websites using HubSpot's best tools. We enhance your website with HubSpot APIs and integrations.
We build logical information structures, write great content, and incorporate the latest SEO tactics. Moreover, we design websites that can be easily edited and expanded as your business grows.
How Goodman Lantern Helps
With HubSpot Development
Having a professional who thoroughly understands HubSpot gives you an edge over your competitors. Goodman Lantern is a HubSpot development agency with extensive experience in HubSpot inbound marketing.
We design landing pages that maximise your conversion rates. We build blogs that are intuitive to navigate and fun to read. From seamless API integrations to automated lead generation – we do it all.
The Goodman Lantern HubSpot development team comprises HubSpot developers, designers, content writers, and SEO specialists. With a large team, we can handle projects that require using HubSpot on multiple levels.
Our services include everything from developing front-end code to designing email templates. Our designers can build and implement websites from scratch. Our HubSpot developers can audit and review existing sites and suggest necessary changes to improve them.
Whether it is identifying clever integrations between HubSpot and third-party systems or coming up with innovative solutions to managing sales funnels, we proactively look for opportunities to improve the functionality and performance of your website.
Our end-to-end HubSpot business development services include helping you maintain websites, create internal processes, and grow your business. We put the foundational blocks of your inbound marketing strategy in place so that your campaign hits the ground running and can continue to build on it.
Why Should You Choose Us?
Goodman Lantern is a premium HubSpot development agency. We curate customer HubSpot development, integration, and migration solutions for various industries.
Our HubSpot development team has worked with clients from SaaS, Telecom, IT & Software, Banking & Finance, and VR & AR.
We understand HubSpot deeply; we know how to create modern, optimised websites with highly customised features.
As developers, we thoroughly study industry niches and understand your business goals, industry dynamics, and target audience. This helps us give you the best service possible.
We offer competent advice, considered strategies, and top-tier expertise on HubSpot tools. We take care of everything for every client, building attractive websites, designing SEO blogs, and creating high-converting landing pages – we take care of everything, so you don't have to.
As a content marketing and HubSpot development company, we are uniquely positioned to seamlessly align different aspects of your marketing campaign and weave them into your HubSpot strategy.
Our Clients Love Working With Us Because We Believe in Collaboration
At Goodman Lantern we're all about building long-term, successful relationships with our clients. We take the time to get to know their business AND the people behind the brand. In true collaborative spirit, we do everything we can to tell your story and help your business grow.
"Goodman Lantern has an unparalleled level of skill and talent, coupled with a keen understanding of implementation."
"What truly stands out about them (Goodman Lantern) is their seamless project management and content delivery, combined with a wildly diversified pool of experts. No matter what you need content for, if you want it written by native speakers, about complex topics, and delivered on time, Goodman Lantern is your best bet."
"Given the vast array of knowledge and experience across many industries and sectors within our content team, we are able to offer our services to many different businesses. Here are just a few examples of the customers we have worked with: Goodman Lantern successfully delivered content on time. The feedback and professionalism have been great. They are very effective."
HubSpot Development Services FAQs
What are your HubSpot development services?
Goodman Lantern offers a seamless end-to-end HubSpot custom development service. We craft custom API, CRM, and CMS solutions tailored to your business needs.
This includes building websites, designing apps, creating custom email templates, and integrating API between internal and third-party systems.
Moreover, our full service includes technical support after the project is over, thus ensuring complete customer satisfaction.
Why should I hire an external HubSpot development agency?
Hiring an external HubSpot development agency gives you access to professionals with a thorough knowledge of HubSpot. We can deliver results with greater efficiency and efficacy than someone who has a basic understanding of the platform.
Outsourcing your HubSpot development to experts frees up your time for your other priorities while getting guaranteed results and additional support.
I run a small business. Will your HubSpot development services be beneficial to me?
Inbound marketing is a more strategic and subtler alternative to traditional advertising. It relies on attracting customers through valuable and relevant content delivered at the right time. This leads to better quality leads, more conversions, and higher revenues –for small businesses, all at lower costs.
HubSpot is a powerful platform to streamline your inbound marketing campaigns. Our HubSpot development services are undoubtedly beneficial to small to mid-sized businesses that may not have the time, skill, or human resources to make the most out of HubSpot.
Thus, our HubSpot custom development can help you increase leads, customers, and website traffic – all within budget.
What other HubSpot services do you offer?
Goodman Lantern is a full-service HubSpot development agency. Besides HubSpot custom development services, we offer HubSpot audit, integration, management, and migration services.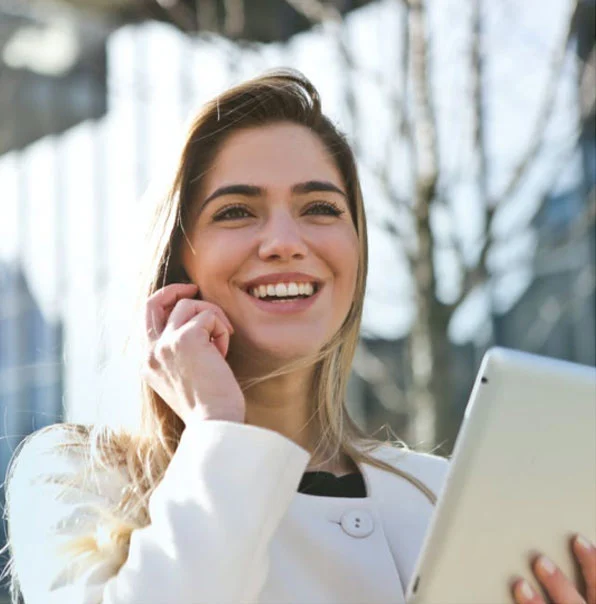 Get in Touch
Are you ready to take your marketing strategy to the next level? Learn more about our HubSpot Development Services and how we can help grow your business. Book a discovery call, and we'll help you figure out your next steps.
We've helped develop the voice behind
Hundreds of Businesses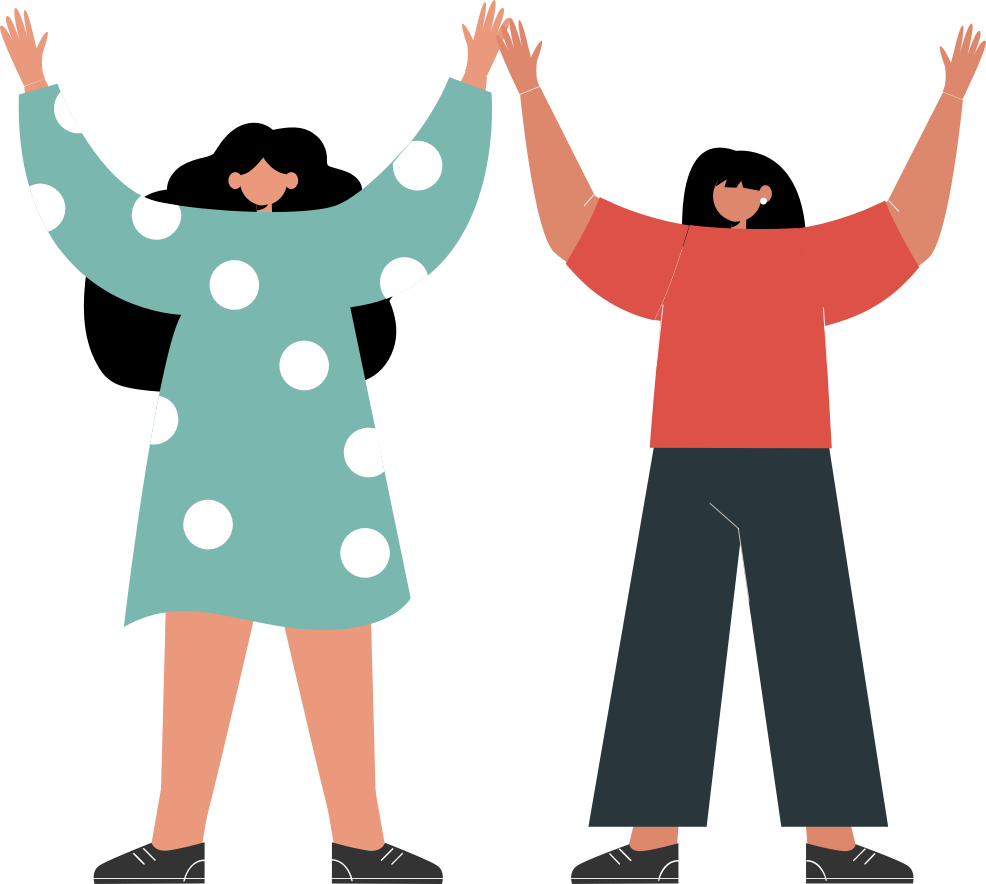 At our core, we're a content marketing agency. But we have a bigger 'why' that supports what we do.
By choosing Goodman Lantern as your content creation partner, you're making a pretty big impact too. You're helping us to act with integrity by providing remote work opportunities to women, many of whom are the breadwinners of their families.
Want to have a bigger impact? Get in touch with us at impact@goodmanlantern.com or learn more.