What Is App Integration?
A HubSpot app integration sounds complicated, but when hiring HubSpot management services, it need not be. HubSpot app integration is integrating (or successfully connecting) different online business applications to your HubSpot platform.
This allows the apps to be accessed and managed from one place. Running your business apps from a single platform is beneficial because it ensures efficiency.
It also keeps your staff up-to-date regularly, ensuring there are no business or process crossovers, which costs your business time and money. On top of that, it allows you to automate your management, sales, and other business procedures online.
This benefits your company in the long run, saving time and effort that could be better spent on innovating and expanding your business.
HubSpot is popular because it's incredibly customisable. Its apps and features can be set up, personalised, and tailored to suit your business services, industry, staff, and target audience perfectly.
Different HubSpot plans manage your Customer Management Services, your Customer Relationship Services, Marketing strategies, company services and sales. The apps you run off the platform depends on what you use HubSpot for.
Because of the platform's varied uses, it now offers over 500 applications. Some of these are free, some are paid for, and some are external apps (like Zoom and Gmail) that can be connected to your HubSpot platform.
A business usually runs off multiple applications to maintain internal and external processes. HubSpot integration provides a unified solution by making these apps accessible to its software.
Why Your Business Needs HubSpot
Apps Services
There are tons of benefits of using HubSpot App services.
HubSpot App Integrations helps simplify your company's need for new software. It'll help manage your business, allowing it to grow and expand.
But remember that HubSpot, despite being incredibly user-friendly, can be difficult to set up and customise initially.
That's where HubSpot consulting services come in.
HubSpot consultants are not only well-versed in the app's software and functionality but are experts in the customisation and migration processes too.
This means that they can suggest what apps you should invest in. Ones that are best suited to your business needs.
HubSpot consultants are pros at software, strategy, and marketing. These services offer a holistic and varied approach to the HubSpot setup and management processes.
HubSpot app services ensure all the right apps are set up, integrated or connected to the platform. This will be based on your unique business goals.
Since the app integration can be complicated, it'll give you peace of mind to know that it's being handled by a professional.
How We Help You
Our Goodman Lantern team can provide the best HubSpot app solutions for your business.
We help migrate and integrate apps your business already uses and loves. This way, your data and process will be kept the same – they'll just be run off HubSpot to be smoother and more efficient.
As experts in marketing, we can offer sound advice on which apps will suit your business needs best. We can then install them and personalise them to your business specifically.
Let's give you an idea of some of the apps available. Bear in mind there are over 500 apps to choose from. Choosing the right apps can be daunting, not to mention the set-up, integration and customisation procedures!
Here are just some of the apps currently offered on the
HubSpot marketplace:
Zoom
eWebinar
Aircall
Helpdesk
Examples of free apps include:
Website graders
Email signature generators
Invoice template generators
Blog idea generators
You can use our HubSpot consulting services to choose all the right apps for your business. These are based on your brief and business goals. We can then set these apps up for you, and our designers can even customise your templates.
We can even set up platforms to measure campaign success and other business process effectiveness. This automates your business processes to be effective, uniform, and streamlined.
We can also run an app audit on your current services to see how well they function, how they can be improved and whether they should be updated or removed.
However, we make sure you know the choice is yours at the end of the day. We collect information then present solutions to you to choose from.
Ultimately, we want to see your business grow and ensure success and satisfaction. The opportunities you can garner from HubSpot are endless, so it helps to have a team provide informed insights and direction.
Our Infographics Design Process
Professional HubSpot integration services require experience and expertise. At Goodman Lantern, we have a varied team of experts in their field that get the job done right.
Remember that we're specialists in software, marketing, research, content, strategy, and design. This gives us all the tools needed to customise your HubSpot apps in a way that bolsters your business.
Our team sets up and creates marketing strategies that work. We choose the right apps for you. We'll even automate processes that can read and rate the success of these campaigns.
We want to see your business optimise its HubSpot best. So, we provide training and make sure your staff are comfortable with all the systems we set up and the apps we migrate and connect.
We're also highly collaborative and open to feedback. We work alongside you to choose the best solutions.
Are you ready for growth?
We're here to help You Take Your Business to the Next Level.
Our Clients Love Working With Us Because We Believe in Collaboration
At Goodman Lantern we're all about building long-term, successful relationships with our clients. We take the time to get to know their business AND the people behind the brand. In true collaborative spirit, we do everything we can to tell your story and help your business grow.
"Goodman Lantern's team of PhD qualified analysts deliver strong growth hacking expertise. They provide simple, transparent, and open communication and project management."
"Goodman Lantern has a system they built for project management which gives me a dashboard to understand exactly who's working on what elements of the project. They always meet deadlines – everything happens as soon as possible."
"The client is happy with the quality and speed of response they receive from the team at Goodman Lantern. They appreciated the agency's expertise and willingness to look outward to make sure they provided the client with the best information."
HubSpot Apps FAQs
What is HubSpot integration?
HubSpot integration services create the space for data to be passed to and from external and internal systems. It optimises the HubSpot system. These integration services allow you to unify all your content and customer relation apps on one multi-functional platform.
Do I need to use HubSpot integrations?
HubSpot integration is necessary if your business intends to utilise every resource available. It will help guarantee the success of your business and ensure a quick return of investment, not only on your HubSpot subscription but also on your other application subscriptions.
How do I make the most out of HubSpot?
HubSpot is a comprehensive, multi-functional platform packed with valuable resources that may take time to understand fully. To reap the rewards of HubSpot's various resources, it can be beneficial to partner with experts who fully understand the platform.
At Goodman Lantern, we have excellent experience with the HubSpot platform, optimising to expand your business, connecting new apps, and migrating old apps and data onto it. HubSpot is efficient and works best when customised and set up well.
How many apps can I integrate into my HubSpot platform?
This depends on the HubSpot subscription you've chosen. Our HubSpot consultants can inform you of the pros and cons of your current subscription choice and add applications that align with what you're using HubSpot for.
We can also help update and upgrade your HubSpot subscription as your business grows.
How often should I hire HubSpot integration services?
We'd recommend doing this quarterly. Nowadays, the market, trends, and technologies change so rapidly that regular audits and updates are imperative to keep your industry up-to-date and effective.
What's the difference between migration and integration?
A migration moves all of your current data onto the HubSpot platform. An integration connects apps to the platform, which will involve a migration.
How do I know which apps to connect to my HubSpot platform?
This depends on your industry goals. Our marketing team can guide you in the app selection process, from social media apps to website apps, to template building and chat boxes. Each app will depend on the HubSpot Hub you're using, whether it's for sales, marketing, services, CRM, CSM, etc.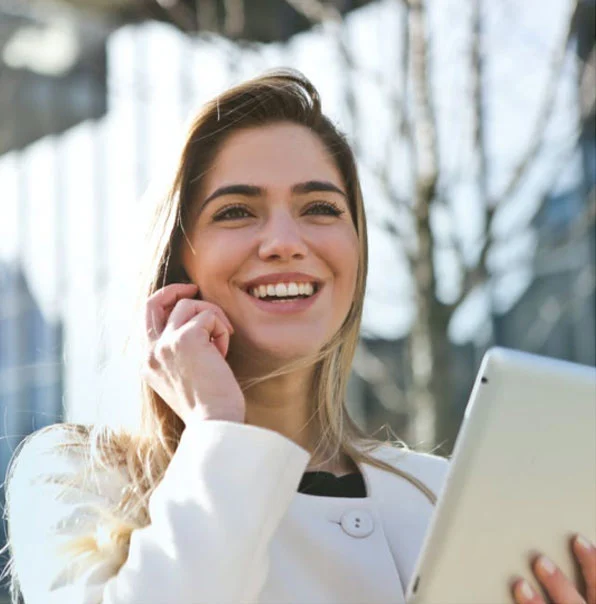 Get in Touch
Are you ready to use HubSpot Apps integration services to boost your business output? Give us a call, and we will connect you to our team of experts. We'll assist you with all your HubSpot management and app integration needs.
We've helped develop the voice behind
Hundreds of Businesses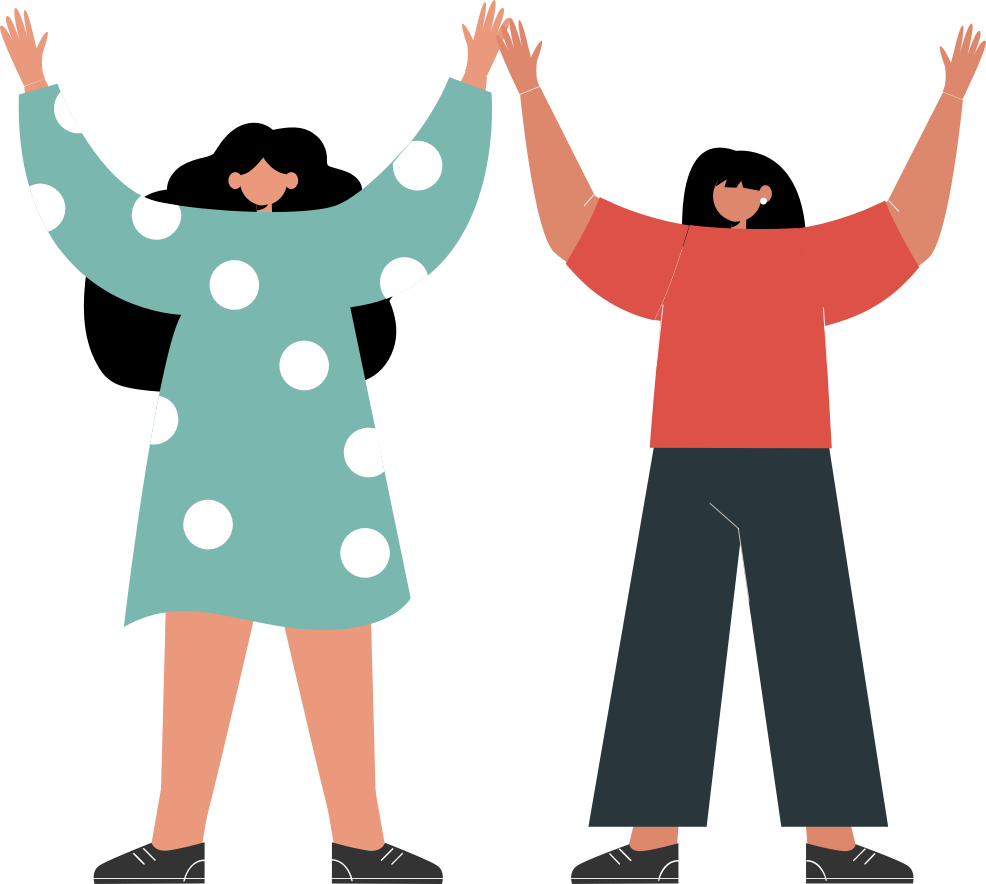 At our core, we're a content marketing agency. But we have a bigger 'why' that supports what we do.
By choosing Goodman Lantern as your content creation partner, you're making a pretty big impact too. You're helping us to act with integrity by providing remote work opportunities to women, many of whom are the breadwinners of their families.
Want to have a bigger impact? Get in touch with us at impact@goodmanlantern.com or learn more.