What Are Retargeting Services?
Retargeting services create and execute targeting advertising focused on leads who have already engaged with the brand. This may look like visiting a company website or browsing the brand's social media channels. Retargeting ads send relevant and timely information to individuals already familiar with your business, making them more likely to react to the ad and make a purchase.
A retargeting and remarketing agency uses cookies or pixels to track visitors who have interacted with your company website, app, or other online platforms. This insightful data allows remarketing management services to show ads specifically tailored to these visitors' interests.
Simply put, potential customers sometimes need a nudge to make a buying decision. Advanced remarketing solutions can be a powerful tool to do that. The right ad at the right time can encourage more sales, leading to higher conversions and revenue.
How Can Retargeting
Help You Drive Sales
Retargeting is a highly effective way to drive sales because, unlike other marketing tactics, you aren't starting from scratch. Advanced remarketing solutions boost an existing interest and guide it to the point of conversion. With targeted ads, you can remind prospective customers of your product's best features and usability, encouraging them to complete a purchase.
Retargeting can help you build brand awareness, increase engagement, and drive more sales for your business by delivering relevant and personalised messages to your target audience. Remarketing management services can also increase sales by upselling or cross-selling products to existing customers.
Benefits of Retargeting
Reduces Costs
Retargeting services target individuals who have already shown an interest in your products or services. This strategy ensures you spend your advertising budget on leads most likely to convert, leading to a lower cost per conversion.
Generates More Sales
A remarketing agency can create and execute practical strategies tailored to your brand's target audience and existing content. They can connect with different customer segments with targeted ads designed to generate more sales.
Increases Conversion Rates
By delivering targeted ads to interested individuals, remarketing management services remind them of their needs and how your product can meet them. If they are on the fence about the purchase, the right ad can help tip their decision in your favour leading to higher conversions.
Improves Brand Awareness
Retargeting and remarketing management services can improve brand awareness by repeatedly displaying ads to individuals who have interacted with your brand. Keeping your brand top-of-mind increases brand recognition and trust.
Connects to Highly Targeted Audiences
Reaching highly targeted audiences is essential because it allows you to connect with potential loyal customers. By delivering relevant messages to these individuals, advanced remarketing solutions can build more meaningful customer relationships. This can lead to a loyal community of brand enthusiasts for your company.
Reaches a Better Market
A retargeting and remarketing agency can identify and target specific audiences more likely to convert rather than casting a wide net and hoping for the best. The strategic approach helps you find and enter new, better markets with greater chances of profitability.
Increases your ROI
Advanced remarketing solutions involve strategically using your advertising budget to gain maximum sales. This results in a higher return on investment (ROI), as you target individuals more likely to convert. Retargeting also increases customer trust, brand loyalty, and repeat purchases.
Retargeting Versus Remarketing
Brands use retargeting and remarketing strategies to re-engage potential customers and drive conversions. While both methods can effectively drive conversions and increase revenue, they require different approaches and tactics.
Retargeting aims to re-engage individuals who have visited your website or social media profiles but have yet to convert. It uses paid advertising, such as display ads or social media ads, to target individuals as they browse the internet or social media. Retargeting services bring these potential customers back to your website and encourage them to make their first purchase.
Advanced remarketing solutions focus on building relationships with existing customers. It can involve email marketing campaigns with personalised messages, text campaigns with exclusive offers, and other incentives to encourage repeat purchases. Remarketing management services aim to keep these customers connected with your brand, encouraging them to buy more and maximising customer lifetime value.
Why Your Business Needs Retargeting &
Remarketing Services
Businesses invest significant time, money, and resources into creating unique and persuasive websites, online content, and social media platforms to attract and engage potential customers. However, many brands are vying for your target audience's attention in today's overcrowded online spaces.
Retargeting services help you stay top-of-mind and remind potential customers of the value your products can bring to their lives. Remarketing management services pull existing customers back in so they can experience more of the business's content and eventually become loyal customers.
This approach is highly effective in increasing brand awareness, improving conversion rates, and generating more sales. It is an essential strategy for any business looking to stand out in a crowded digital marketplace.
Why Should You Choose GL?
Goodman Lantern is an award-winning content marketing and remarketing agency. We have a talented team of marketing experts who create advanced remarketing solutions to help you achieve short-term and long-term business goals.
In the short term, our targeted ads help reduce cart abandonment, introduce new or similar products to interested parties, and complete a buyer's journey. With consistent targeted remarketing, we help increase brand awareness and customer trust in the long term. By consistently engaging with potential and existing customers, we help you build stronger relationships with your audience, increasing brand loyalty and customer retention.
One of the key advantages of working with Goodman Lantern is our ability to customise retargeting campaigns to your unique needs. We consider factors such as your target audience, marketing goals, and budget to create a campaign that delivers maximum results.
We leverage our expertise in audience research and data analysis to monitor campaign performance closely and provide regular reports to you, helping you make informed decisions about your brand's future.
Our Clients Love Working With Us Because We Believe in Collaboration
At Goodman Lantern we're all about building long-term, successful relationships with our clients. We take the time to get to know their business AND the people behind the brand. In true collaborative spirit, we do everything we can to tell your story and help your business grow.
"Goodman Lantern has an unparalleled level of skill and talent, coupled with a keen understanding of implementation."
"Goodman Lantern successfully delivered content on time. The feedback and professionalism have been great. They are very effective."
"They helped me get on Kickstarter and produce video presentations and outreach videos for our different campaigns. They also did all of our social media work, driving traffic to the Kickstarter campaign and contacting lists of businesses in the pool industry. They helped us run a $45,000 campaign over two months."
Remarketing Agency FAQs
What is the difference between retargeting and remarketing services?
Retargeting services target individuals who have visited your website or engaged with your brand but haven't converted. Remarketing services target individuals who have previously interacted with your brand, such as past customers or email subscribers.
What platforms do retargeting and remarketing services use?
Some of the most popular platforms include Google Ads, Facebook Ads, Instagram Ads, LinkedIn Ads, and Twitter Ads. These platforms offer various options for targeting specific audiences, including people who have visited your website or engaged with your social media accounts, as well as lookalike audiences who share similar characteristics with your existing customers.
Each platform also offers different ad formats and bidding options, so choosing the one that best fits your business goals and budget is important.
Can retargeting and remarketing services be effective for B2B marketing?
Retargeting and remarketing services can greatly benefit B2B companies as the sales cycle is often longer and involves multiple decision-makers. By targeting and reminding these decision-makers of your brand and the value you provide, you can increase the likelihood of them eventually purchasing. Retargeting and remarketing services can increase brand awareness and recognition among potential B2B customers, which can be beneficial in the long term.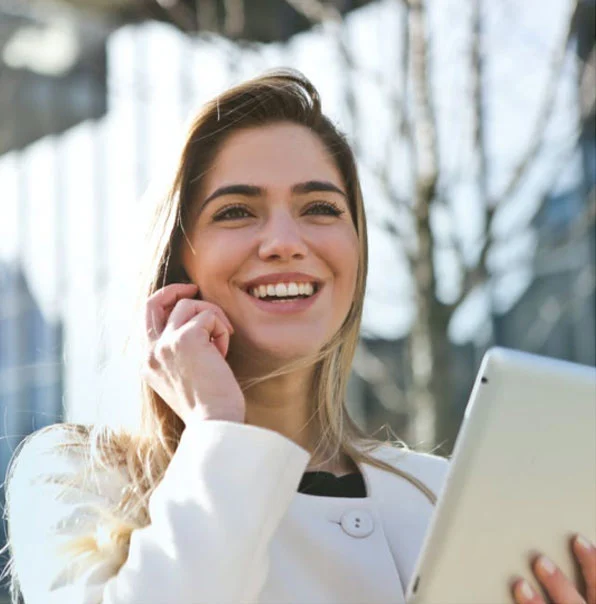 Get in Touch
Book a call with us today and find out how our Retargeting and Remarketing Services can help grow your business.
We've helped develop the voice behind
Hundreds of Businesses














At our core, we're a content marketing agency. But we have a bigger 'why' that supports what we do.
By choosing Goodman Lantern as your content creation partner, you're making a pretty big impact too. You're helping us to act with integrity by providing remote work opportunities to women, many of whom are the breadwinners of their families.
Want to have a bigger impact? Get in touch with us at impact@goodmanlantern.com or learn more.