Basic or detailed guides for your business
With the help of your expertise, the Goodman Lantern team can create content for basic or detailed guides for your business. A basic guide has one main section and is best for short and direct instructions on a single topic. A detailed guide can be used for much more complex content and has in-page navigation or a detailed contents page. This allows the reader to jump from one section to another on the page without difficulty.
Guides best tackle a single process at a time. This means you need a team that knows how to methodically break down ideas that can be simplified into digestible steps. These step-by-step instructions are written for optimum clarity so your reader can follow and apply them practically.
We introduce the main purpose of the guide through a summary, allowing your customers the opportunity to only invest their time on content that directly meets their needs.
We work to strict formatting guidelines that allow us to develop tailored guide content that meets industry requirements and audience expectations.
Why do You Need this Service?
The primary role of content writing for guides is to educate using easy to understand language while creating qualified leads. Guides offer useful information that is often urgently needed.
A guide is supposed to save your customers important resources such as time and money. It can help show a customer how to use a free version or trial of software before deciding to subscribe to, or purchase it.
They are often the best way to prove how a specific product works better or is more advanced than others on the market by giving an audience step-by-step instructions on how to complete tasks.
Guides show how your product or service improves the quality of output, or is better at addressing the needs of a customer in comparison to another product.
This particular document is specifically meant to save your customer the time it would take to experiment and try to learn or complete a task or process without the guide. It speeds up the learning process and gives your customer more confidence in your products or services.
Our Clients Love Working With Us Because We Believe in Collaboration
At Goodman Lantern, our focus lies in fostering long-term, thriving relationships with our clients. We invest the time to truly understand not only their business but also the individuals driving the brand forward. Embracing a spirit of collaboration, and we are dedicated to supporting you every step of the way.
"We are delighted with our collaboration with Goodman Lantern because in addition to always delivering the content on time, they have also been extremely responsive to all our requests. Moreover, it was a real pleasure to work with a team that is both very professional and fundamentally human."
"Goodman Lantern has an unparalleled level of skill and talent, coupled with a keen understanding of implementation."
"Their project management system blew me away."
"The communication is excellent and I receive responses within 24 hours."
Pricing Plans
We tailor-make packages and pricing structures to suit your budget. No matter what your content needs, we can work out a plan perfectly aligned with your requirements.
Why GL?
No matter what type of content we are creating for you, Goodman Lantern delivers easy to understand and authoritative writing services. Through our services, we position your brand as an industry leader among your peers and customers.
Native-English Content Writers
With a team of first-language English content writers based around the world, Goodman Lantern is able to tap into the skills of a range of industry experts. Together, we take your marketing efforts to the next level.

SEO Experts
We are leaders in the field of search engine optimisation. We do in-depth research and use industry-appropriate keywords to get your business noticed and to generate leads.

High Conversion Rate
With a professional writing team who are constantly on top of industry trends, we write content that converts into new customers and sales for your business.

Thorough in Our Approach
We write research-driven content based on factual information. We dedicate a large portion of our time to this process to ensure everything is cross-checked and accurate.

High Content Standards
We have developed an in-house knowledge base, built on the highest industry standards. This means you can expect only the best with every piece of content we write for your business.

Personal attention
With your dedicated project manager, you are guaranteed personal attention and a direct line to the team working on your project. This ensures that projects stay on track and all deadlines are met every time.
Guides & Handbooks FAQs
What are your content writing services for Guides and Handbooks?
Goodman Lantern offers top quality content writing services for guides and handbooks. We have a team of technical content writers who craft concise, accurate, and easy to understand guides and handbooks for various purposes.
We specialise in translating technical and industry-specific jargon into clear, concise, and structured content. We boost the readability and appeal of our guides and handbooks with informative graphs and charts as well as original illustrations and creative design.
What types of companies do you write Guides and Handbooks for?
The content landscape in every industry is expanding in all directions to develop innovative ways to communicate with any given target audience. Our guides and handbooks content writing services are comprehensive enough to meet those needs.
We craft thoughtful and engaging guides and handbooks for a variety of companies. Our clients come from IT and Software, eCommerce, Consumer Goods and Services, Telecom, Tech Automation, and Gaming, amongst other sectors. We carry out substantial research for each project to be up to speed on our client's niche market.
What does your research process look like?
Our guide content writers have developed a systematic and proven research process that helps us create informative and interesting guides every time. We start by identifying and understanding the end-users of the guide. We consider their understanding of the existing knowledge and frame the guide in the most palatable way to them.
Next, we define the purpose and scope of the guide. This helps us write and design the guide in the appropriate style and tone. We match this with best practices in writing and run the guide through a thorough editing process.
What can I use Guides and Handbooks for?
Guides and handbooks can be written for various applications. You can create guides to share information on your company with customers, shareholders, and investors. You can guide instructional or tutorial guides for products and services for customers.
Other popular uses include regulation handbooks, employee handbooks, and topic-based guides.
Do you illustrate your Guides and Handbooks?
Yes, we do! Our guides and handbooks copywriting services include our premium illustration services. We can create everything from hand-drawn icons to 3D illustrations that capture your brand's ethos and create consistent branding.
Original illustrations help personalise your guides and handbook and make it stand out from the rest. It also breaks down the text and makes the document more engaging and easier to comprehend.
How do high-quality Guides and Handbooks services help my business?
High-quality guides and handbooks take a lot of time, effort, and skill to create. The end product needs to be well-researched, logical, and compelling. Hiring professional content writing experts to create premium guides for your company not only ensures you get a top-quality deliverable but also frees up your time to focus on other business processes.
How do I get started?
Book a call with us today and find out how our Guides and Handbooks content writing services can help you grow your business. Reach us at +44 3300270912 or email us info@goodmanlantern.com.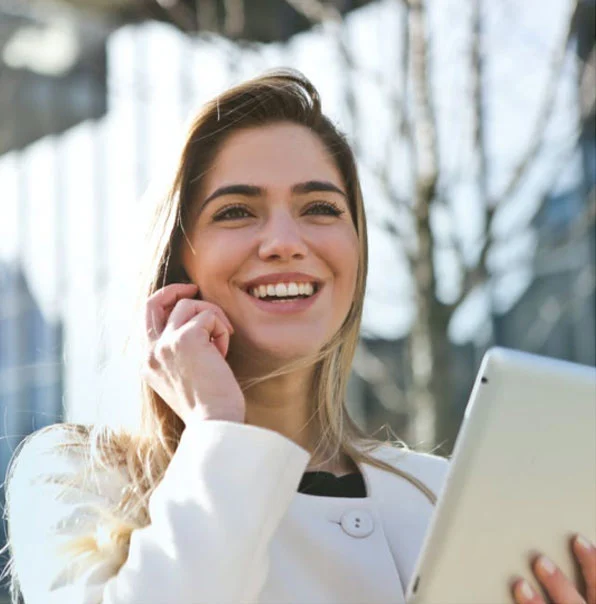 Get in Touch
Connect with us to take your brand to the next level. We will help you decide what the best content marketing approach for your business would be. Book a discovery call with us and we'll get started on a quick marketing audit to help you figure out your next steps.