Bad advertising copywriting is bad for your brand
Bad advertising copywriting not only makes for a bad advertisement, but is bad for the brand, too.
For adverts, you want your copy to be catchy, interesting, and it should set you apart from your competition. You don't want to get lost among the masses. Should you not, therefore, be using the best content writing agency and ad copywriter?
With native-English copywriters based around the world, we have vast resources at our disposal. Our network of content writers and ad copy experts allows us to plug into and connect with any audience, anywhere in the world.
At Goodman Lantern, we use content writing and content marketing to help our customers cut through the noise and rise to the top. We provide a custom ad copy writing service that gets your b2b and SaaS business noticed by potential customers.
You use the best hardware and software in your company, right? So, why not use the best ad copywriting services, too?
Why do You Need this Service?
From audience research to copywriting and making adjustments, Goodman Lantern takes care of all your ad copy needs.
Together, we decide on the primary purpose, audience, and messaging of each advertisement and we tailor the copy around that. Advertising is a key marketing tool at your disposal to help achieve your business objectives.
We use positive messaging and language to generate new leads and business for you. Our copy is clear, concise, consistent, and enticing to your audience. Make use of our ad copywriting services today for impactful advertisements that provide messaging that informs customer decision-making.
Our Clients Love Working With Us Because We Believe in Collaboration
At Goodman Lantern, our focus lies in fostering long-term, thriving relationships with our clients. We invest the time to truly understand not only their business but also the individuals driving the brand forward. Embracing a spirit of collaboration, and we are dedicated to supporting you every step of the way.
"We are delighted with our collaboration with Goodman Lantern because in addition to always delivering the content on time, they have also been extremely responsive to all our requests. Moreover, it was a real pleasure to work with a team that is both very professional and fundamentally human."
"Goodman Lantern created best-in-class technological deliverables, strategized impactful avenues for business growth, and delivered compelling tools to pitch the app to investors."
"In marketing, content generation is one of the biggest challenges. I've been using a large freelancing network, and I did have trouble finding the right talent to produce content for us. Then I got to know Goodman Lantern. We started to do business together, and it seemed Raj understood my requirements very well. He delivered quality content that met my expectations."
"The first project I did with Goodman Lantern was about hard to obtain data. That being said, my client won the bid, so the meeting was a great success. I received great praise for being able to pull off something so fast. It was very professional, cost efficient and we got the partnership deal."
Pricing Plans
We tailor-make packages and pricing structures to suit your budget. No matter what your content needs, we can work out a plan perfectly aligned with your requirements.
Why GL?
No matter what type of content we are creating for you, Goodman Lantern delivers easy to understand and authoritative writing services. Through our services, we position your brand as an industry leader among your peers and customers.
Native-English Content Writers
With a team of first-language English content writers based around the world, Goodman Lantern is able to tap into the skills of a range of industry experts. Together, we take your marketing efforts to the next level.

SEO Experts
We are leaders in the field of search engine optimisation. We do in-depth research and use industry-appropriate keywords to get your business noticed and to generate leads.

High Conversion Rate
With a professional writing team who are constantly on top of industry trends, we write content that converts into new customers and sales for your business.

Thorough in Our Approach
We write research-driven content based on factual information. We dedicate a large portion of our time to this process to ensure everything is cross-checked and accurate.

High Content Standards
We have developed an in-house knowledge base, built on the highest industry standards. This means you can expect only the best with every piece of content we write for your business.

Personal attention
With your dedicated project manager, you are guaranteed personal attention and a direct line to the team working on your project. This ensures that projects stay on track and all deadlines are met every time.
Ad Copy FAQs
What do your advertising copywriting services include?
Advertising copy is an integral aspect of attracting potential customers and generating sales. Goodman Lantern offers advertising copywriting services that create quality lead generation, high conversion rates, and raise profits. We offer written ad copywriting as well as video copy services.
We write original and memorable copy in every medium that captures the audience's attention and inspires them to take action. Our ad copywriters and editors ensure that the final copy is clear and coherent to maximise impact.
What types of companies do you craft advertising copywriting for?
Effective ad copywriting helps businesses reach untapped audiences and stay connected with existing customers. Companies in every industry use some form of ad copy in their marketing strategies. Our advertising copywriting services have helped clients from all sectors realise the full potential of their sales and marketing strategy.
Our diverse clientele includes SaaS, Telecom, Human Resources, IT and Software, Health and Wellness, and Tech Automation companies. So whether you need B2B copywriting for your Wholesale business or storytelling copy for social media – we are here to help.
How do you incorporate storytelling into ad copywriting?
Storytelling is a powerful tool in communication. Our advertising copywriters craft captivating and informative stories. Instead of telling your audience the value your business brings to their lives, we show them through a memorable story.
We give you a unique way to connect with your customers through storytelling. From a compelling narrative that inspires curiosity to powerful headlines that grab the reader's attention – we imbibe stories into our advertising copywriting to evoke emotions in the audience, making your copy that much more effective.
What are the characteristics of B2B copywriting?
B2B copywriting aims to introduce the brand, share information about their products and address possible objections. Excellent ad copy for B2B businesses highlights their products and services' key features and benefits.
Our B2B copywriting services produce powerful and effective copy that is aligned with your business goals as well as the latest SEO guidelines. We help you increase organic website traffic, raise conversion rates, and boost profits through our ad copywriting.
Why do I need to hire professional ad copywriters?
Professional ad copywriters have the experience and expertise needed to craft impactful copy that gives you what you need. We carry out the research required, develop the right brand voice, and run edits to create the perfect final deliverable. We also have a keen understanding of word placement, keywords, spelling, and grammar.
Our team gets the work done, and we do it well and quickly. We not only ensure that you get top-quality advertising copywriting services but save you valuable time. Your resources are then freed up to focus on your other priorities.
As a content marketing agency, our advertising copywriters also ensure that every content piece they write fits into the larger marketing agenda.
How does high-quality advertising copywriting help my business?
In a crowded space, high-quality advertising copywriting makes your brand and products stand out. It is also the first impression you make on top-of-the-funnel customers. Good copy with effective calls-to-action encourages users to make a purchase, join a mailing list, or become a subscriber to a blog.
If you are writing copy for Google Ads or other pay-per-click models, high-quality ad copywriting gives you a higher Quality Score which leads to lower costs and greater ROI. So, in the long run, hiring advertising copywriting services is a cost-effective investment.
How do I get started?
Book a call with us today and find out how our professional Advertising Copywriting services can help you grow your business. Reach us at +44 3300270912 or email us at info@goodmanlantern.com.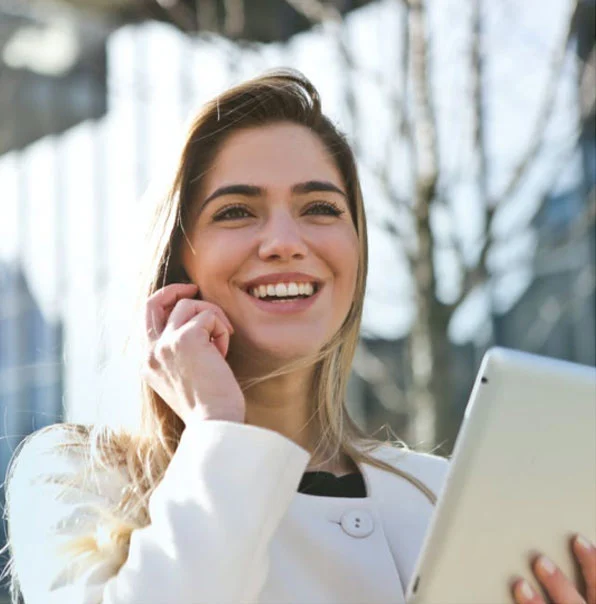 Get in Touch
Connect with us to take your brand to the next level. We will help you decide what the best content marketing approach for your business would be. Book a discovery call with us and we'll get started on a quick marketing audit to help you figure out your next steps.