Creating content that gives your SaaS product the best chance of being discovered
So, you have developed a Software-as-a-Service (SaaS) tool to rival all other products on the World Wide Web? Congratulations! You will definitely need a SaaS content writing partner to make sure you do not get buried under pages of search engine results.
Goodman Lantern specialises in creating content that gives your SaaS product the best chance of being discovered by thousands of online customers.
Our team of skilled English writers use simple and easy-to-follow language to express just how effortlessly someone can use your SaaS tool to solve their problems, without the high upfront costs.
We influence online purchase behaviour through content writing for SaaS. We are the experienced middleman between you and measurable revenue growth. Our team of writers and editors are spread across four continents and have three objectives when writing content for SaaS products – basic expression, problem-solving, and saving you time and money.
We pride ourselves on keeping our writing simple, direct and to the point. We enjoy content anyone can understand, without having to whip out a dictionary. Your customers might already be anxious about trying a new and perhaps unknown product. We aim to make them feel more comfortable.
In between education, problem-solving, and resource-saving, we endeavor to entertain and excite. Your audience will likely only subscribe to SaaS products they trust and are excited about.
Why do You Need this Service?
Goodman Lantern's SaaS content writing services give your business the best chance of being discovered online. We create SEO optimised content that puts your name and your website at the top of search engine results.
The repetition in product appearance builds brand trust, the consistency in delivery builds credibility, and problem-solving creates excitement.
We support the many possible avenues of creating lead generation opportunities. We aim to help improve downloads, trials, and subscriptions, and as a result, contribute to revenue growth. The best way to achieve this is through carefully planned content writing for SaaS strategies, rooted in the latest SEO principles developed by a team that understands industry trends and dynamics.
Content writing for SaaS products and tools provides easily measurable metrics that can be tracked and improved over time. Blogs, eBooks, step-by-step guides and other methods of content writing make social media promotion easy, creating opportunities to "go viral". Content with likes, comments, and links also advance the website's domain authority on SERPs. The higher the page ranking on Goodge, the easier it is to find your SaaS product online, improving lead generation and revenue.
Our Clients Love Working With Us Because We Believe in Collaboration
At Goodman Lantern we're all about building long-term, successful relationships with our clients. We take the time to get to know their business AND the people behind the brand. In true collaborative spirit, we do everything we can to tell your story and help your business grow.
We are delighted with our collaboration with Goodman Lantern because in addition to always delivering the content on time, they have also been extremely responsive to all our requests. Moreover, it was a real pleasure to work with a team that is both very professional and fundamentally human.
Whenever we've provided feedback or suggestions they have always been receptive and open to making changes.
Goodman Lantern has an unparalleled level of skill and talent, coupled with a keen understanding of implementation.
Outsourcing everything to their company has been a big relief.
Pricing Plans
We tailor-make packages and pricing structures to suit your budget. No matter what your content needs, we can work out a plan perfectly aligned with your requirements.
Why GL?
No matter what type of content we are creating for you, Goodman
Lantern delivers easy to understand and authoritative writing services.
Through our services, we position your brand as an industry leader
among your peers and customers.
Native-English Content Writers
With a team of first-language English content writers based around the world, Goodman Lantern is able to tap into the skills of a range of industry experts. Together, we take your marketing efforts to the next level.

SEO Experts
We are leaders in the field of search engine optimisation. We do in-depth research and use industry-appropriate keywords to get your business noticed and to generate leads.

High Conversion Rate
With a professional writing team who are constantly on top of industry trends, we write content that converts into new customers and sales for your business.

Thorough in Our Approach
We write research-driven content based on factual information. We dedicate a large portion of our time to this process to ensure everything is cross-checked and accurate.

High Content Standards
We have developed an in-house knowledge base, built on the highest industry standards. This means you can expect only the best with every piece of content we write for your business.

Personal attention
With your dedicated project manager, you are guaranteed personal attention and a direct line to the team working on your project. This ensures that projects stay on track and all deadlines are met every time.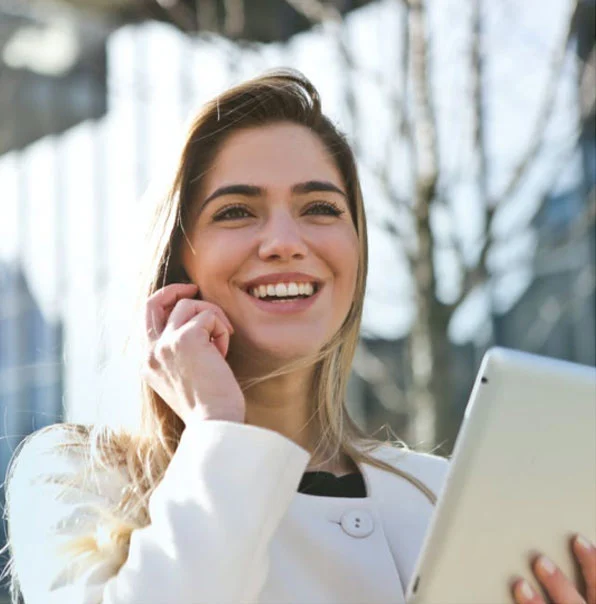 Get in Touch
Connect with us to take your brand to the next level. We will help you decide what the best content marketing approach for your business would be. Book a discovery call with us and we'll get started on a quick marketing audit to help you figure out your next steps.