Originally published April 15, 2023 , updated on May 2, 2023
Published Date: The date when the blog went live on GL website. Updated Date: The latest date when the GL Content team updated this blog.
Goodman Lantern is a B2B content writing agency with experienced and specialised writers skilled in creating high-quality content that resonates with your target audience. We craft content that drives engagement and generates leads for your business.
What Is B2B Content Writing?
B2B (business-to-business) writing involves creating written material targeted towards other businesses or organisations rather than individual consumers. B2B content aims to educate, inform, and persuade other businesses about a particular product or service or establish the company as a thought leader in their industry.
B2B content writing differs quite significantly from B2C (business-to-consumer) content in the target audience and the tone of the content. As mentioned, B2B content is generally targeted towards professionals, decision-makers, and companies, whereas B2C content is aimed at the individual consumer.
As a result, B2B content tends to be more formal, technical, and focused on the features and benefits of the products or services being offered. It often emphasises industry-specific jargon and highlights how the product or service can solve specific business challenges or problems. On the other hand, B2C material is usually more casual, emotional, and focused on the consumer's needs, desires, and pain points.
While B2B and B2C writing require strong writing skills, the content and tone should be tailored to the specific audience and their needs and preferences. Successful B2B content writing requires a deep understanding of the target audience and their needs and a strong grasp of the industry or subject matter being addressed. It also requires strong writing skills and the ability to convey complex ideas clearly and concisely.
This is where Goodman Lantern comes in.
Goodman Lantern is an experienced B2B content writing agency offering a wide range of services to fulfil all your content needs. Our diverse team of B2B content creators and strategists specialise in helping businesses grow by increasing their leads and conversions.
Goodman Lantern's talented B2B writers, editors, and creative team have expertise in various content niches. So no matter the type of B2B content you need, we'll deliver top-quality and engaging material to help grow subscribers and boost conversion rates.
We take pride in our work ethic, flexibility, and inclusivity. With Goodman Lantern as your B2B content writing agency, you can rest assured that we are fully committed to your goals and will work alongside you to ensure complete satisfaction.
How to Choose the Best B2B Content Writing Agency
When choosing B2B writing services, it's important to do your due diligence. You should choose one you are comfortable with, and confident will meet your expectations and deliver results. Here are some factors you should consider:
Look for an agency with experience creating B2B content, preferably in your industry or niche. They should understand your target audience, industry trends, and the type of material that resonates with your customers.
Quality of writing is a crucial factor in content creation. The agency should have a team of skilled and experienced writers who can create high-quality material that is engaging, informative, and well-researched.
A good agency should have a content strategy that aligns with your business goals and objectives. They should be able to provide a clear roadmap of how they plan to achieve your content marketing objectives.
The agency should be versatile in its writing capabilities and be able to produce different types of content, such as blog posts, whitepapers, case studies, social media posts, and more.
The agency should have a strong understanding of SEO and be able to create content optimised for search engines. This will help your web pages rank higher in search results and attract more traffic to your website.
Project management skills
The agency should have strong project management skills to ensure that deadlines are met, revisions are made on time, and communication is clear throughout the content creation process.
KPIs provide direct insight into a company's performance and progress. An agency must understand the importance of setting KPIs and measuring them continuously.
Look for an agency with a proven track record of delivering high-quality content. Ask for client references and case studies to better understand their capabilities and the results they have achieved for their clients.
Our B2B Content Writing Services
Goodman Lantern's B2B writing services cover a range of content types, including
How B2B Content Writing Services Help Your Business
As the saying goes, "content is king". But is your content the right content? Specialised B2B writing services can benefit your business in several ways:
Establish your brand as a thought leader
B2B writing services can help you create high-quality content showcasing your expertise and industry knowledge. This type of content can help establish your brand as a thought leader in your industry, improving your credibility and reputation.
Improve your search engine rankings
Quality content is key to improving your search engine rankings, and using B2B content writing services can help you create content that's optimised for search engines. By publishing regular blog posts, case studies, and white papers, you can improve your website's visibility and drive more traffic to your website.
B2B-specific writing services can help you create material that attracts and engages your target audience. This type of content can include blog posts, e-books, case studies, and more. By creating material that addresses the pain points of your target audience, you can generate leads and nurture them through the buying process.
Build customer relationships
An agency offering B2B writing services can help you create content that educates and informs your customers. You can build stronger customer relationships and improve customer loyalty by providing valuable information and resources.
Creating high-quality content requires time, resources, and expertise. A B2B content writing agency can help you save time and resources by handling the content creation process for you. This can free up your team to focus on other important aspects of your business.
SaaS has become an increasingly popular delivery model for software applications, allowing businesses to access and use them through a subscription-based model rather than purchasing and installing software on their own infrastructure. 
SaaS companies often provide solutions for businesses to streamline their operations and improve productivity. B2B content writers need to write content that educates potential customers about the features and benefits of the SaaS product and addresses the challenges the target audience may be facing.
Additionally, SaaS companies often operate in highly competitive markets. Effective content writing can help these companies stand out from their competitors by positioning themselves as thought leaders and experts in their respective industries.
Telecommunications is an essential aspect of modern business, and B2B content writing plays a crucial role in this industry. Communication, collaboration, customer service, and sales and marketing are all key factors when it comes to telecoms. B2B content writers need to understand all the industry's nuances, jargon, and technicalities and explain them in an easy-to-understand manner. 
Telecoms are also constantly evolving, and new technologies are always emerging. B2B writers need to keep up to date with the latest telecommunications technologies to create content that addresses the changing needs of businesses and their customers.
Virtual & Augmented Reality
Emerging technologies like Virtual Reality and Augmented Reality (VR/AR) pose a unique challenge for businesses aiming for a strong online presence. Goodman Lantern's website SEO audit services assist VR/AR companies in navigating this innovative industry and optimising their websites for maximum visibility. Our team of SEO audit experts develops tailored SEO strategies targeting relevant keywords and addressing industry-specific challenges. Comprehensive audits and implemented recommendations enable VR/AR companies to enhance their online presence, attract targeted audiences, and drive growth in this rapidly expanding market.
Our Clients Love Working With Us Because We Believe in Collaboration
At Goodman Lantern we're all about building long-term, successful relationships with our clients. We take the time to get to know their business AND the people behind the brand. In true collaborative spirit, we do everything we can to tell your story and help your business grow.
"Goodman Lantern has an unparalleled level of skill and talent, coupled with a keen understanding of implementation."
"Goodman Lantern successfully delivered content on time. The feedback and professionalism have been great. They are very effective."
Head of Content, A Small World
"They helped me get on Kickstarter and produce video presentations and outreach videos for our different campaigns. They also did all of our social media work, driving traffic to the Kickstarter campaign and contacting lists of businesses in the pool industry. They helped us run a $45,000 campaign over two months."
Owner, African Sunrise Safaris
Goodman Lantern is a B2B content writing agency with the expertise, work ethic, and customer service to meet your needs and the needs of your target audience.
From the get-go, we'll assemble a team of expert project managers, editors, writers, designers, and strategists to plan a unique content strategy to meet your goals. Our approach encompasses planning, creating, executing, and analysing the content you have reviewed and approved every step of the way.

At Goodman Lantern, your success is our success.
B2B Content Writing Agency FAQs
What is your process for creating B2B content?
Once we have received the brief, we will begin our research, which may include meeting with respective members of your team, interviews, and/or reading relevant research material. From there, we move on to the actual content creation according to the brief. We always ensure our content is high quality, accurate, engaging, and valuable to your target audience. We also optimise it for high conversion. A dedicated editor then reviews and edits all content to ensure all factors are spot on. This includes checking that the content meets the brief, has been created according to your brand guidelines, and is 100% unique, accurate, and grammatically correct. We will then submit the first draft for your review and feedback.
Do you offer revisions or edits to the content?
Yes, we offer two rounds of revisions to ensure you are completely satisfied with the final product.
How do we communicate and stay in touch throughout the content creation process?
You will be allocated a dedicated project manager and editor who will be on hand to answer any questions and communicate with you throughout the content creation process.
Your ideal tailor-crafted brand strategy lies just a phone call or email away. If you're ready to take your business to the next level of success, we're here to help. Book a consultation call or email us with your brief, and we get started on planning your road to brand growth and success.
We've helped develop the voice behind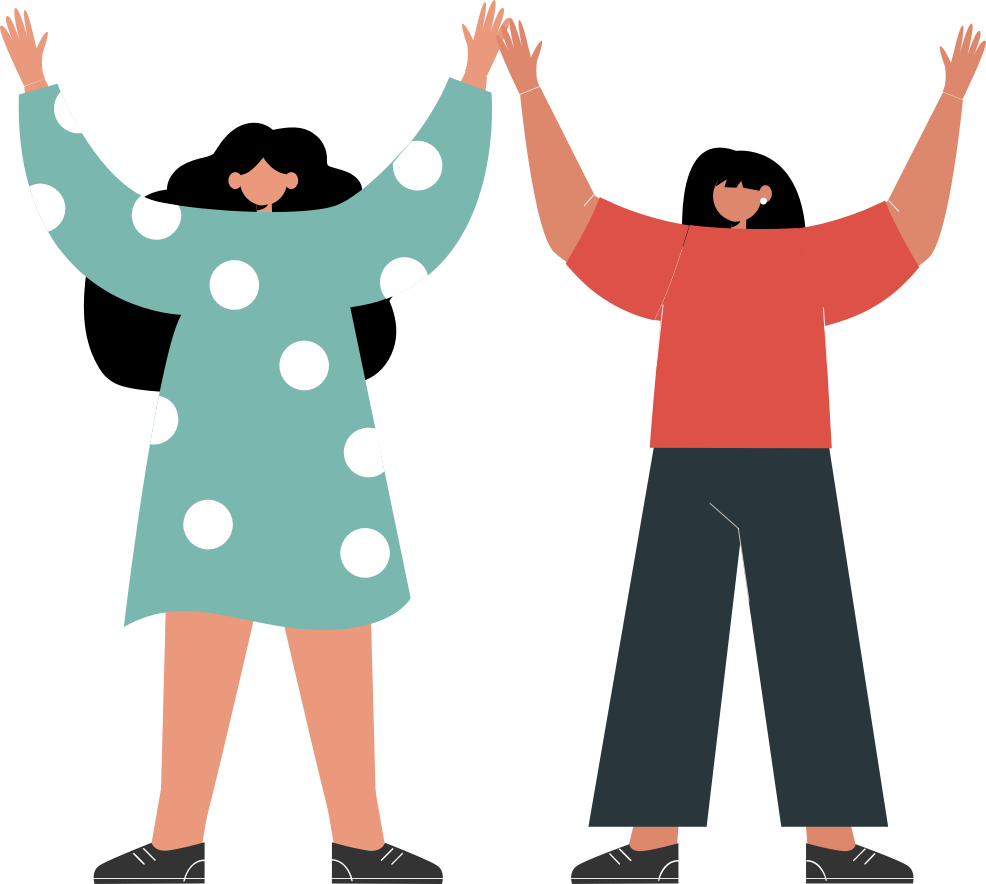 At our core, we're a content marketing agency. But we have a bigger 'why' that supports what we do.
By choosing Goodman Lantern as your content creation partner, you're making a pretty big impact too. You're helping us to act with integrity by providing remote work opportunities to women, many of whom are the breadwinners of their families.
Want to have a bigger impact? Get in touch with us at [email protected] or learn more.