What is Copywriting?
Copywriting is the creation of text, most often as part of marketing or advertising content. When you see the term 'copy' on its own, it simply refers to the text itself.
Copywriting is typically done by a professional writer and tailored to the business or brand that is employing their services. Copywriting agencies provide comprehensive SEO copywriting services for brands looking to produce large amounts of content.
You can find examples of copywriting everywhere you look. In the newspaper, on social media, in your email inbox and in shop windows. This reflects that copywriting is extremely adaptable in terms of how it can be applied.
Copywriting is a marketing asset that can be used by any business in any industry. Expertly crafted written content can be used to inform your target audience, build your brand image, increase your SEO search engine ranking, or all of the above.
While copywriting and content writing are similar, they differ slightly in their application. Copywriting refers to written marketing material that promotes businesses, products, and services. Essentially, it involves arranging words with the intention of boosting commercial impact. On the other hand, content writing services primarily focus on sharing information for a target audience with less emphasis on commercial impact and more emphasis on value and engagement.
What Our Copywriting Services Include
As a content creation and copywriting agency, Goodman Lantern provides content to engage with your audience and increase sales. Our SEO copywriting services are designed to be comprehensive, so we can best meet our clients' diverse needs.
With quality advertising copywriting content, you'll be able to stand out from the crowd and build up your brand. Our services make sure your content is striking, informative, great to read, and ticks all the boxes when it comes to SEO.
On top of this, Goodman Lantern's SEO copywriting services are tailored toward your goals and
your prospective customers. This way, you'll directly appeal to your target audience. We offer a
range of formats, including:
Newsletter Copywriting
Nowadays, promotional emails about new products and services can sometimes be seen as an unexciting form of copywriting content. However, newsletter copywriting allows you to spice up your brand's marketing portfolio with more personalised content.
Oftentimes, newsletters are shared with consumers who have chosen to subscribe to your promotional material. As such, the information within your newsletters feels more exclusive and valuable while targeting an audience that you know is interested in your brand. Newsletter SEO copywriting services are also ideal for including links to drive traffic to your website.
Business Copywriting
Many industries, such as SaaS companies, equally cater to both individuals and businesses. As a result, depending on the products and services you offer, B2B copywriting services have the potential to be highly beneficial.
Our team can provide you with unique insights to craft highly technical and informative pieces of content. In this way, we'll effectively market your products and services to other businesses. Over the years, we've gained a wealth of knowledge relevant to a large range of industries and companies. As such, we're adept at simplifying complex topics.
SEO Website Copywriting
Building out your website with SEO content is one of the main ways to improve your business's search engine ranking. Producing website content is a large part of Goodman Lantern's SEO copywriting services.
We include a range of different content types in order to make your website as attractive as possible for potential customers. This content will feature the appropriate keywords and phrases to draw in consumers. These aren't just any consumers either; they'll be ones that are actively searching for things that relate to your business and can be considered strong leads.
Blog Copywriting
Using a copywriting agency for blog copywriting purposes allows you to establish a clear tone and voice. While the primary purpose of marketing blog posts is to educate and inform your audience, it also offers the opportunity for you to be more informal.
Blogs are also great vessels to cover topics that relate to your industry on a broader level, such as new technologies and trends. This shows your expertise, building brand authority and improving your reputation among consumers.
Perhaps the most beneficial aspect of publishing blogs consistently is the positive influence it has on website traffic. Blogs are hugely effective in improving website traffic and SEO as search engines tend to favour websites that publish fresh content regularly.
Sales Page Copywriting
The sales page is the last port of call for consumers before they decide whether or not to invest in your products and services. As such, we make sure that your sales page copywriting content is guaranteed to convert.
Our SEO copywriting services demonstrate clearly and effectively how your business can be of service to potential customers. With us, your sales page will go beyond being just informative and into the realm of persuasive and engaging.
White Paper Copywriting
White papers predominantly focus on problems within your industry and possible solutions based on factual evidence. We make sure to use data and logical reasoning in our white paper content to display our clients' expertise effectively.
Our research team gathers the most relevant information for white papers to this end. Engaging with industry problems that affect not only your business but also consumers demonstrates you care about the state of your market. In this way, we help your brand build authority.
eBook Copywriting
eBooks are usually long-form and require a bigger investment of time and resources. The pay-off is you'll have a substantial piece of marketing content that can be used for years to come.
Goodman Lantern uses SEO copywriting services to great effect in creating eBooks that generate valuable leads. In depth content like this can be used as a reward for customers when they sign up to your services. Effective eBook copywriting works as both an incentive for potential customers and a reward for loyal customers.
Brochures Copywriting
The best brochures will have striking visuals, quality writing and, most importantly, they'll tell an interesting story. Goodman Lantern will work with you to establish the purpose you want your brochure to achieve.
Whether it's to introduce new customers to your brand, comment on current industry events, or provide information about new products, we can help. We'll make sure your brochures are easy to understand, making them accessible to anyone who picks them up.
Email Copywriting
Our email copywriting services are a powerful outbound marketing tool that allows you to connect with your audience on a personal level. Consumers that interact with your brand through social media may not have a direct interest in your business, but email marketing speaks directly to your target audience.
We at Goodman Lantern are experienced in identifying how to appeal to specific audiences, which is why email content falls within our services. We also collect valuable customer data from email interactions to help inform your overall content strategy.
How Copywriting Helps Your Business
SEO Copywriting services are a very flexible form of marketing that can benefit your business in many ways. Employing a copywriting agency all but guarantees a high quality of content for your business while also freeing up resources.
With copywriting, you'll be able to increase the standard of written material associated with your business online. This is significant, as places like your brand website and social media profiles often serve as the first point of interaction for potential customers.
Using professional copywriting services also minimises the risk of spelling mistakes. Any inaccuracies like this can cause consumers to doubt your integrity.
Why Should You Choose Us?
Simply put, Goodman Lantern is one of the most experienced content and copywriting agencies around. Our approach is both thorough and holistic, meaning we consistently deliver on our client's goals.
With us, you'll get personalised treatment in the form of a unique content strategy, a dedicated project manager, and a select team of specialists. This is why we're able to target your chosen audience directly.
Our team consists of SEO experts who improve your business's online visibility through search engine ranking. The benefits of our content primarily include increasing lead generation and conversion rates. The end result is that you see a rise in sales revenue..
However, you should also choose us if you want help with building your brand image. Our content is always rooted in factual research, meaning we can effectively weigh in on niche topics that relate to your industry.
Our Clients Love Working With Us Because We Believe in Collaboration
At Goodman Lantern we're all about building long-term, successful relationships with our clients. We take the time to get to know their business AND the people behind the brand. In true collaborative spirit, we do everything we can to tell your story and help your business grow.
"Whenever we've provided feedback or suggestions they have always been receptive and open to making changes."
"Outsourcing everything to their company has been a big relief."
"We are delighted with our collaboration with Goodman Lantern because in addition to always delivering the content on time, they have also been extremely responsive to all our requests. Moreover, it was a real pleasure to work with a team that is both very professional and fundamentally human."
Copywriting Services FAQs
Where Should I Look for Copywriting Services?
Ideally, you should look no further than Goodman Lantern! That being said, there are many copywriting agencies and freelancers out there that can help. Networking platforms like LinkedIn and Twitter are your best bet.
How Much will Copywriting Services Cost Me?
That depends on the length of your project and the format of content you require. For example, white papers and eBooks are often longer and more technical, so they come with a higher cost. Freelancers will charge different rates for their services, although it's very much a 'get what you pay for' scenario.
What's the Difference Between Copywriting and Content Writing?
Most businesses employ a mix of copywriting and content writing, so it's understandable when the line between the two becomes blurred. Copywriting leans more into the marketing and advertising function of online content, with techniques like SEO taking centre stage. On the other hand, content writing focuses more on delivering content that's sole purpose is to add value.
Who Owns the Rights for Outsourced Copywriting Work?
You do! Although you may employ another body to complete the work, you have full ownership of the rights once it is paid for.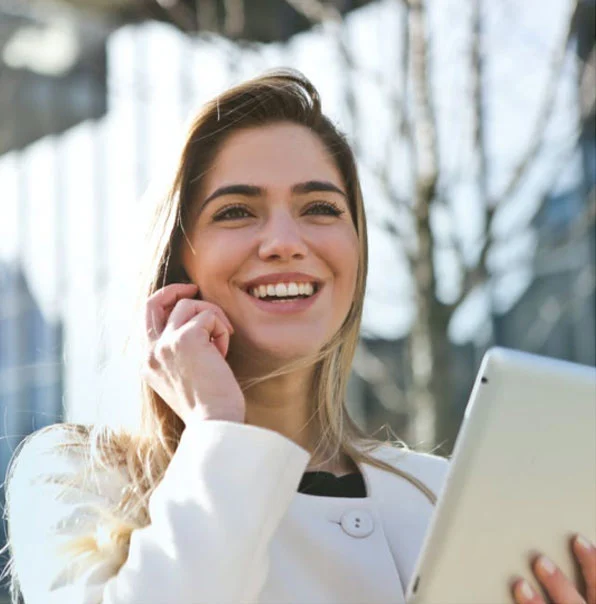 Get in Touch
Looking to employ the services of a leading copywriting agency? Our services will make you sell smarter and grow faster. Let us know if you'd like to learn more about our copywriting services or other offerings.
We've helped develop the voice behind
Hundreds of Businesses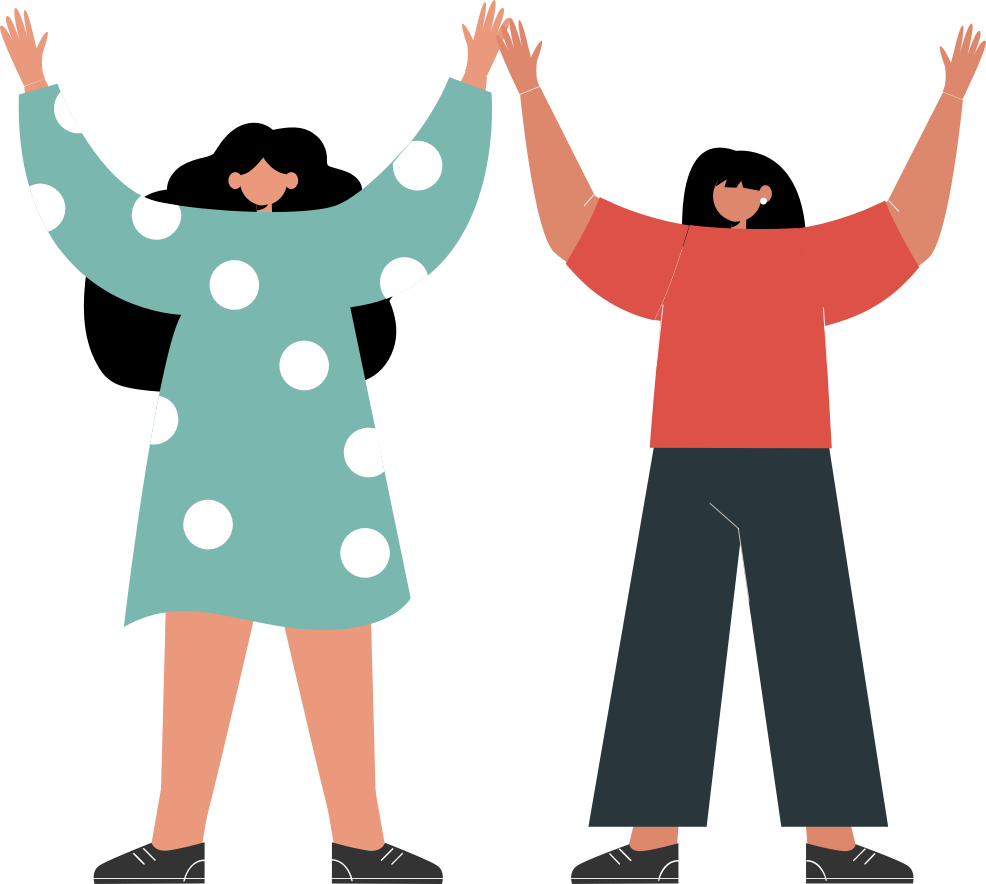 At our core, we're a content marketing agency. But we have a bigger 'why' that supports what we do.
By choosing Goodman Lantern as your content creation partner, you're making a pretty big impact too. You're helping us to act with integrity by providing remote work opportunities to women, many of whom are the breadwinners of their families.
Want to have a bigger impact? Get in touch with us at impact@goodmanlantern.com or learn more.