Originally published May 19, 2022 , updated on January 23, 2023
Published Date: The date when the blog went live on GL website. Updated Date: The latest date when the GL Content team updated this blog.
Goodman Lantern delivers visually compelling, high-quality infographics that align with your business needs. As a top-tier Infographic Design company, we help you relay valuable information, boost organic website traffic, and improve brand awareness.
Boost Your Brand Image With Professional Infographic Design Services
An infographic is an illustration or graphic that presents data, information, and knowledge. Since infographics manage to relay necessary information better than large blocks of text, they are a popular marketing tool to grab audiences' attention. 
For visual learners, infographics offer a quick and deep understanding of the topic. Thus, they are used in marketing and advertising campaigns in various content forms. From blogs to business presentations, from case studies to social media – infographics help catch your audience's attention and maintain it.
Infographics are well-suited for various marketing purposes. They are a creative way to present complex data in technical content. 
They are a way to break down a process or idea through easily digestible visuals in promotional materials. No matter the format, well-designed infographics can educate and engage audiences while showcasing your industry knowledge. 
Our Infographic Design Services position your brand as a credible source of information and an authority figure in your industry. 
Benefits of Infographics
Design Services
Creating effective infographics takes time, skill, and research. Professional Infographic Design Services have the necessary expertise and experience. We create informative and aesthetic infographics with speed and efficiency.
As a top-tier Infographic Design company, we take the time to get an in-depth understanding of your company, brand identity, and business goals.
We also thoroughly research your target audience to grasp their level of industry know-how. The better we know them, the more effectively we can custom make infographics for them. 
Our team comes up with the best strategy and concept behind the design. Then we create well-polished and graphically appealing infographics that will draw attention to your website, product, or service. 
We craft infographics for every stage of the sales funnel. If your customers understand your product better, they will likely buy it.
Our eye-catching design is accompanied by clear, logical narratives and reliable, relevant data. We use infographics to engage with new and existing audiences on various platforms. 
The holistic approach behind our Infographic Creation Services ensures that every infographic is helping you get closer to your goals. We create relevant and valuable content that helps boost website traffic, conversions, sales, and revenue.
Why Does Your Business Need Our Infographic Design Services?
Goodman Lantern is one of the best Infographic Design agencies in the industry. We identify the most exciting and relevant statistics, timelines, flowcharts, and survey results about your company and industry.
We break down ideas, processes, or mechanics and explain them in a way that the broader audience. 
Our Infographic Creation Services help create enhanced brand recognition and build trust with your customer base. We pair our infographics with SEO tactics and inbound links. This helps bring organic website traffic to your online properties such as websites, blogs, and social media channels.
SaaS companies build complicated and advanced products and services. To ensure customer acquisition, you need to help customers understand your product better and show your company's value to their lives. This significantly raises the chances of them buying your product. 
Infographics effectively combine information and visual elements to convey information. Sharing effective infographics throughout the customer lifecycle helps attract more customers and boost customer retention. 
Our Information Design Services for SaaS companies help cleverly use visuals to break down complex ideas and encourage visitors to spend more time on your website and make a purchasing decision.
Telecommunications is a wide-ranging industry that regularly comes up with new and improved products. They constantly make upgrades to give their customers better service. Infographics can help bring their customers along for the ride. 
Infographics can inform your target audience about your brand, products, or services. We combine text and graphics in visually appealing packages and help you harness the powerful communication tool it is. 
As an Infographic Design agency, we are experts at delivering a large amount of information in a simple, clean, and concise format. We wrap useful information in consistent forms that are easy for new customers to follow and create a memorable impact on returning customers.
The Virtual Reality and Augmented Reality industries are at the cutting edge of technology. They need their target audience to understand their product to be interested in it. 
Infographics are particularly useful for telling a story that emphasises the best parts of your products. While statistics and numbers can quickly overwhelm an audience, presenting them in an infographic makes data more user-friendly and primes them to like your product. 
As an Infographic Design firm for VR and AR companies, we creatively convey information, boost brand awareness, and reach out to untapped audiences. We distribute them effectively and design them to be shareable and clickable on social media.
Our Clients Love Working With Us Because We Believe in Collaboration
At Goodman Lantern we're all about building long-term, successful relationships with our clients. We take the time to get to know their business AND the people behind the brand. In true collaborative spirit, we do everything we can to tell your story and help your business grow.
"Goodman Lantern has an unparalleled level of skill and talent, coupled with a keen understanding of implementation."
"Whenever we've provided feedback or suggestions they have always been receptive and open to making changes."
Head of Content, A Small World
"We are delighted with our collaboration with Goodman Lantern because in addition to always delivering the content on time, they have also been extremely responsive to all our requests. Moreover, it was a real pleasure to work with a team that is both very professional and fundamentally human."
Marketing Marketing, AutoStore
Why Choose Our Content Writing Services?
Infographics present detailed knowledge or information to your audience that is easy to understand. They are more likely to gain widespread attention than more traditional types of content. So, why not make the most of it with one of the best Infographic Design agencies in the industry?
Our Infographic Design services team comprises data visualisation experts, content writers, industry experts, and SEO specialists. We know how to forge emotional connections with your target audience.
We have a keen understanding of various industries and know how to translate that into easily digestible infographics.
We have the experience and expertise to design custom infographics best suited to your business and industry. We provide high-quality infographics that effectively communicate your ideas through visually compelling graphics.
As a top-tier Infographic Design firm, Goodman Lantern has the skill, experience, and knowledge to create infographics that excel. Our team designs infographics that resonate with your target audience and reflect your brand.
Are you ready for growth?
We're here to help You Take Your Business to the Next Level.
Infographics Writing Services FAQs
Why is data visualisation a popular trend?
Audiences are always looking for new and exciting ways to consume information. Data visualisation gives audiences an innovative way to consume facts, figures, and knowledge. Since most people are visual learners, you can ensure that your information is well-received.
Custom infographics elevate your content marketing campaign while differentiating your company from your competitors. They can be used for landing pages, case studies, social media content, and many other formats.
How do infographics help with marketing metrics?
When combined with SEO and inbound links, infographics help attract organic website traffic. Infographics also encourage customers to spend more time on your website, thus reducing bounce rates and increasing conversions. Moreover, infographics promote a better understanding of your brand and products. This helps them make better buying decisions, leading to more sales and higher ROI.   
Infographics also set you up as a credible source of information that inculcates a sense of trust. Customers will turn to you with their questions, which helps build a more meaningful relationship with them. 
Thus, infographics increase engagement, improve brand awareness and convert a passive audience into a loyal customer base.
What are the benefits of hiring a professional Infographic Creation agency?
Our talented team of infographic designers and industry experts work together to generate practical, logical, and aesthetic infographics. We take care of the entire research and design process to deliver excellent results within deadlines. 
Thus, working with an Infographic Creation agency gives you high-quality infographics and frees up your time to focus on your other priorities. 
What if I am not happy with the infographics?
As a premium Infographic Design company, Your satisfaction is our top priority, which is why we keep you in the loop throughout the process. We assign a project manager to your brand who maintains open communication channels with you and ensures complete transparency. 
If you are not happy with the infographics of our Infographic Design Services, we are more than happy to take in your feedback and design deliverables that meet your expectations. 
Are you ready to elevate your content marketing campaign with infographics? Connect with us to learn more about our Infographic Design Services. Book a discovery call, and we'll help you figure out your next steps.
We've helped develop the voice behind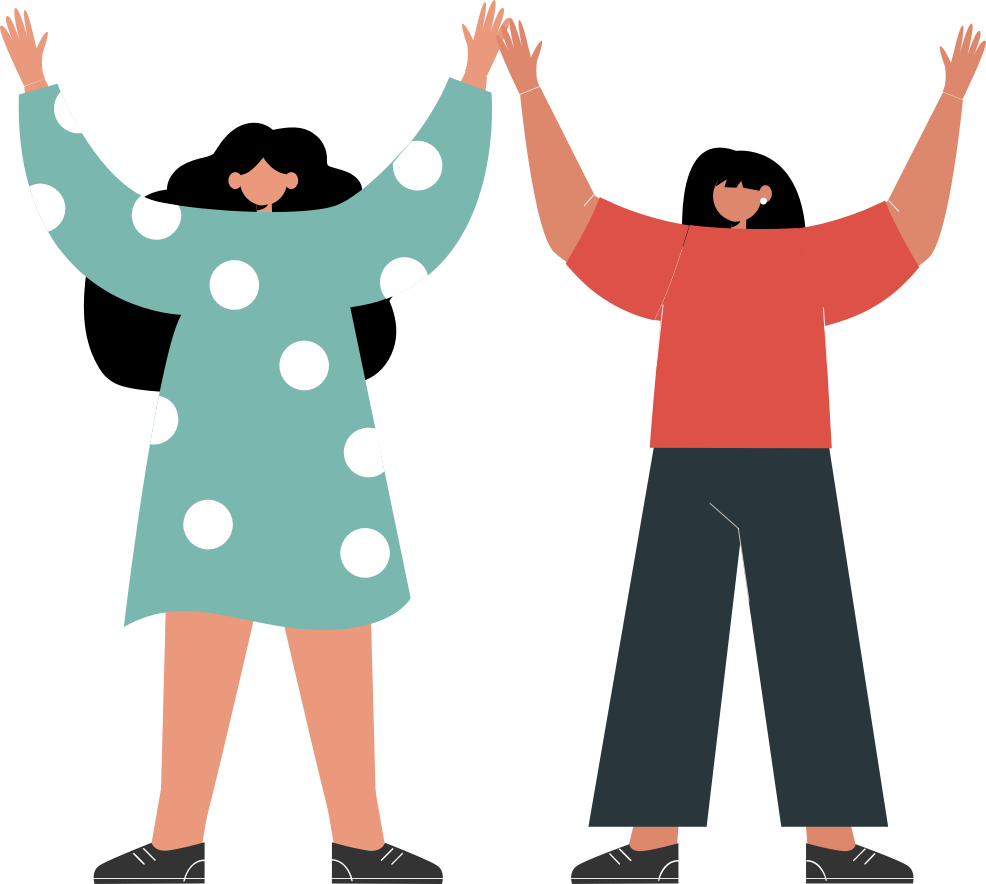 At our core, we're a content marketing agency. But we have a bigger 'why' that supports what we do.
By choosing Goodman Lantern as your content creation partner, you're making a pretty big impact too. You're helping us to act with integrity by providing remote work opportunities to women, many of whom are the breadwinners of their families.
Want to have a bigger impact? Get in touch with us at [email protected] or learn more.