Newsletters should not be forgotten
Newsletters are often overlooked in favour of other content marketing assets. But newsletters should not be forgotten. Email newsletters can be a strong part of your website traffic generation, but also a good way to relay company news.
Our professional newsletter writing services make use of industry-focused writers who create content that is perfectly suited to your audience. We refine our writing and wording based on performance so we can get the best results out of each newsletter.
Our highly skilled team of professional writers deliver custom newsletter writing and editing services depending on who the audience or customer is. This ensures everyone receives the right messaging for where they are in their customer journey and buying cycle.
Why do You Need this Service?
Newsletters continue to be an effective part of content marketing strategies. Email newsletters that are well designed and offer interesting content continuously show high engagement.
If newsletters offer valuable content to intended audiences, this ends up delivering a high return on investment.
Newsletters should be part of your strategy and we can assist you to make the process easier. With our email newsletter writing services, we use content you might already have on your website or blog and turn them into bite-sized pieces that entice readers to click through.
Email automation technology has advanced in leaps and bounds over the years. It's easier than ever to not only reach a wide audience but to also further sediment that audience for different messages. Our high-quality newsletter writers can create this custom messaging for you.
Our Clients Love Working With Us Because We Believe in Collaboration
At Goodman Lantern, our focus lies in fostering long-term, thriving relationships with our clients. We invest the time to truly understand not only their business but also the individuals driving the brand forward. Embracing a spirit of collaboration, and we are dedicated to supporting you every step of the way.
"We are delighted with our collaboration with Goodman Lantern because in addition to always delivering the content on time, they have also been extremely responsive to all our requests. Moreover, it was a real pleasure to work with a team that is both very professional and fundamentally human."
"Goodman Lantern created best-in-class technological deliverables, strategized impactful avenues for business growth, and delivered compelling tools to pitch the app to investors."
"Whenever we've provided feedback or suggestions they have always been receptive and open to make changes."
"Outsourcing everything to their company has been a big relief."
Pricing Plans
We tailor-make packages and pricing structures to suit your budget. No matter what your content needs, we can work out a plan perfectly aligned with your requirements.
Why GL?
No matter what type of content we are creating for you, Goodman Lantern delivers easy to understand and authoritative writing services. Through our services, we position your brand as an industry leader among your peers and customers.
Native-English Content Writers
With a team of first-language English content writers based around the world, Goodman Lantern is able to tap into the skills of a range of industry experts. Together, we take your marketing efforts to the next level.

SEO Experts
We are leaders in the field of search engine optimisation. We do in-depth research and use industry-appropriate keywords to get your business noticed and to generate leads.

High Conversion Rate
With a professional writing team who are constantly on top of industry trends, we write content that converts into new customers and sales for your business.

Thorough in Our Approach
We write research-driven content based on factual information. We dedicate a large portion of our time to this process to ensure everything is cross-checked and accurate.

High Content Standards
We have developed an in-house knowledge base, built on the highest industry standards. This means you can expect only the best with every piece of content we write for your business.

Personal attention
With your dedicated project manager, you are guaranteed personal attention and a direct line to the team working on your project. This ensures that projects stay on track and all deadlines are met every time.
Newsletters FAQs
What do your Newsletter writing services include?
Goodman Lantern offers a comprehensive range of newsletter writing services. From crafting compelling newsletter copywriting to designing newsletter layouts and graphics to devising a segmented newsletter distribution strategy – we provide end-to-end solutions for all your newsletter needs.
We take the time to understand your customer base and tailor content that they will find valuable at their buyers' journey stage. Our newsletter content services help raise brand awareness, boost sales, and increase customer retention through relevant and engaging newsletters.
What types of companies do you provide newsletter content services to?
Newsletter marketing is one of the oldest forms of marketing because of its adaptability to various industries. We provide newsletter content services to a wide range of companies – from SaaS startups to public relations firms to banking and finance companies.
We adapt our strategies to our client's industry vertical to ensure we get the best results. We produce well-crafted, impactful newsletter copywriting that is driven by data and research and relevant for our client's niche.
What can I put in my newsletters?
Since newsletters are your very own space, you have a lot of content to choose from. You can share your insights on upcoming trends in the industry or give behind-the-scenes looks into your organisation. This helps educate your audience while establishing you as a thought leader in the field.
Newsletters can also include valuable tips and tricks for your products, how-to guides, and links to longer articles and blogs on your websites. This helps get the word out on your content and increases organic traffic to your website.
What are the characteristics of the best copywriting newsletters?
The best copywriting newsletters deliver value to customers through considered and helpful information. They keep away from directly selling products and services. This shows them that you care and builds a meaningful connection with your customer base.
The most effective newsletters are concise and easy to read. They impart information in digestible bits that work well, even if most readers skim the email. Our newsletter writing services try to hit the sweet spot of sharing maximum information for maximum engagement.
How often should I send a newsletter?
The perfect frequency for sending newsletters varies significantly on the business, its customers, and the newsletter's content. It needs to be regular enough that your customers stay in touch with the brand without feeling spammed. That could range from a biweekly to a monthly newsletter.
The more important thing is to be consistent. Sharing a newsletter consistently that your customers have grown to expect builds trust and shows your reliability as a company.
If you aren't sure how to determine the optimum frequency for your brand, our newsletter copywriting services are here to help. We carry out systematic research and test different iterations to find the best newsletter strategy for you.
How does high-quality email newsletter copywriting help my business?
In digital content, email marketing yields a high return on investments for relatively lower costs. Newsletters are the most common of all emails companies send to their target audience. This is because it is a personalised and consistent form of communicating with your customer base.
The more content you share through newsletters, the more subscribers you are likely to get. This will increase your customer base over time, increase customer retention and help with sustained growth. Thus, email newsletter copywriting is an excellent way to build a community of loyal customers.
How do I get started?
Book a call with us today and find out how our Newsletter writing services can help you grow your business. Reach us at +44 3300270912 or email us at info@goodmanlantern.com.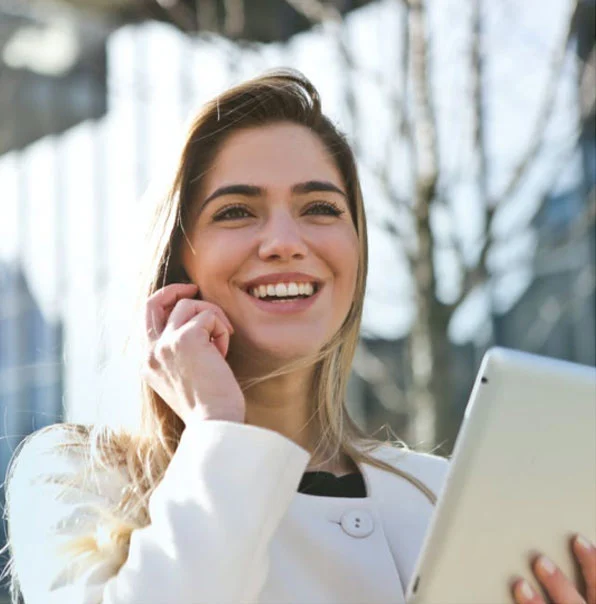 Get in Touch
Connect with us to take your brand to the next level. We will help you decide what the best content marketing approach for your business would be. Book a discovery call with us and we'll get started on a quick marketing audit to help you figure out your next steps.