Originally published April 4, 2022 , updated on January 25, 2023
Published Date: The date when the blog went live on GL website. Updated Date: The latest date when the GL Content team updated this blog.
Get personal with your community, engage both your current and potential customers, and increase your brand's visibility with effective, memorable social media marketing strategy services.
Drive Results with the Best Social Media Strategy
Social media has taken leaps and strides since its inception and implementation almost 20 years ago. Today, social media is utilised as a marketing and brand engagement tool. However, you can't just post updates on social media and expect to win big. You need a strong social media strategy to help guide your way.
Social media requires varying forms of content to engage both current and potential customers and community members fully. From images and quotes to videos and podcasts, there is truly no limit to what you can publish, from images and quotes to videos and podcasts. Each bit of content counts towards your brand's reputation. 
Harnessing the power of social media and an effective strategy is truly one of the most potent forms of marketing. Applying your social media strategy can boost your brand's visibility and position your business as a thought leader in your industry.
A strong social media presence is the name of the game in this economic climate. Through presenting your company and offerings to the online world, you're opening the doors to attracting a multitude and diversity of prospects and adding a deeper layer of credibility to your overall business atmosphere.
At Goodman Lantern, our talented team of social media experts cultivate engaging, memorable, and effective social media strategies to help you win the hearts of customers.
How Social Media Strategy Help to Engage Customers
Social media is a more personalised approach to marketing and consumer engagement. Through social media, you can directly speak to current and potential clients, ask them to provide feedback or provide them with behind the scene posts that they can connect and relate to.
Social media can also be informative and educational. Suppose your followers are learning certain things by engaging with your content and brand. In that case, they are more likely to encourage other followers to hop on the bandwagon, as well as garner a deeper level of trust for your business as a whole. 
Inspiration is also a valuable emotion to invoke through your social media content. Add a mixture of these types of posts, and you're likely to increase your visibility, following, and, in turn, website traffic in no time. 
That's why having an effective social media strategy can form a strong foundation for your business plan as a whole.
We are Social Media Experts
As a social media agency, our team of professional researchers, writers, and marketers understand the various aspects that come into play when cultivating the ideal strategy.
We conduct in-depth research into the latest digital trends, SEO practices, and your unique business tone to enhance your presence and overall visibility on social media. 
We tap into our large pool of social media knowledge to ensure your tailor-crafted, personalised social media strategy performs to the best of our ability and help you achieve your business goals.
We're a dedicated content and social media marketing agency that drives purpose towards creating trustworthy, original, and captivating content. We consist of research, marketing, and writing teams who are all fluent in crafting strategies for a wide range of industries. 
Every strategy we create is sculpted to fit your business and meet your marketing goals. With our help, your business can overcome your current and future marketing challenges and reach sustainable success.
Our team is fluent in the intricacies of SEO, and the many online expectations included. Our social media marketing strategies are sculpted to fit thoroughly researched SEO practices, helping your company increase visibility. 
Our content marketing team curates strategies with your ideal target customers in mind. We harness the power of magnetic marketing tools that encourage action, helping your business transform casual readers into returning customers. 
Our content creation and social media marketing strategies are crafted to the best of our ability. We adhere to the latest version of our internal knowledge basis, ensuring quality and value in everything we produce.
Our team of professional social media strategists help SaaS companies stand out from the rest. Our marketers are articulate in the social media marketing methodology and can carve your business into an authoritative figure in the SaaS industry. 
The SaaS sphere is constantly growing in popularity as more people rely on cloud-based services. Our magnetic and memorable social media strategies help companies adopt and apply powerful marketing campaigns that boost visibility in a saturated realm. 
All of our strategies are tailor-made to suit your company's individual needs and ideal audience members.
The telecommunications industry is rapidly expanding. While this creates a plethora of business opportunities, it also leads to a marketplace crowded with competition. However, our effective social media strategies will help your company stand out from the rest. 
Our team of masterful social media specialists and marketers inhabit a history of working in the telecommunications industry. With a vast knowledge and experience base, we can develop a powerful and personalised social media strategy that will improve your company's visibility and reach the right audience members.
Augmented reality is on the verge of becoming one of the most demanding and popular technology industries in the future. To remain on top of the latest digital trends and position your company as a thought-leader in the field, you need a powerful, solution-driven social media strategy. 
To attract your desired audience members and target customers, your social media strategy needs to speak directly to them, connect them to viable solutions, and give them reasons to return. Goodman Lantern provides quality social media strategy services for the virtual and augmented reality industry. 
Our team of social media specialists develop strategies that engage audience members. If you're looking for ways to boost your brand's visibility and gain more customers, we're here to help.
Our Clients Love Working With Us Because We Believe in Collaboration
At Goodman Lantern we're all about building long-term, successful relationships with our clients. We take the time to get to know their business AND the people behind the brand. In true collaborative spirit, we do everything we can to tell your story and help your business grow.
"Goodman Lantern has an unparalleled level of skill and talent, coupled with a keen understanding of implementation."
"Whenever we've provided feedback or suggestions they have always been receptive and open to making changes."
Head of Content, ASMALLWORLD
"We are delighted with our collaboration with Goodman Lantern because in addition to always delivering the content on time, they have also been extremely responsive to all our requests. Moreover, it was a real pleasure to work with a team that is both very professional and fundamentally human."
Marketing Marketing, AutoStore
Social Media Strategy Services FAQs
Why is a social media strategy effective?
If you start driving with no destination in mind, navigating your way through the dark can be difficult. However, if you have a chosen location you want to visit, you can plan how to reach your destination efficiently. That's what a strategy achieves. 
A powerful strategy helps you plan and execute your efforts more effectively and efficiently with social media.
Why must I hire professionals to produce my social media strategy?
Social media may seem simple, but it can be complicated to find your place or position your company as a thought leader with a large audience range and high competition. 
By hiring professionals, your business is given a chance to be seen and heard. Professionals understand what it takes to achieve your business goals via social media, and with extensive experience, can effectively help you boost brand awareness and recognition.
Do you have any previous experience or work?
Who owns the copyright to the work produced?
Your business, as our customer, owns all the copyrights to any work we produce for you.
What is your process behind social media strategy services?
First, we discuss your business goals and target audience. We then analyse your offerings, brand tone, and current marketing data. We use our research to craft a robust social media strategy that aims to help you achieve your company's marketing goals. 
After you've approved the planning, we get to work on helping you implement your new, persuasive, and engaging social media strategy.
Are you ready to boost your brand's visibility and gain a more comprehensive audience range? With our social media strategy services, we'll help your business grow exponentially. Book a discovery call or send us an email, and we'll get started on the next phases.
We've helped develop the voice behind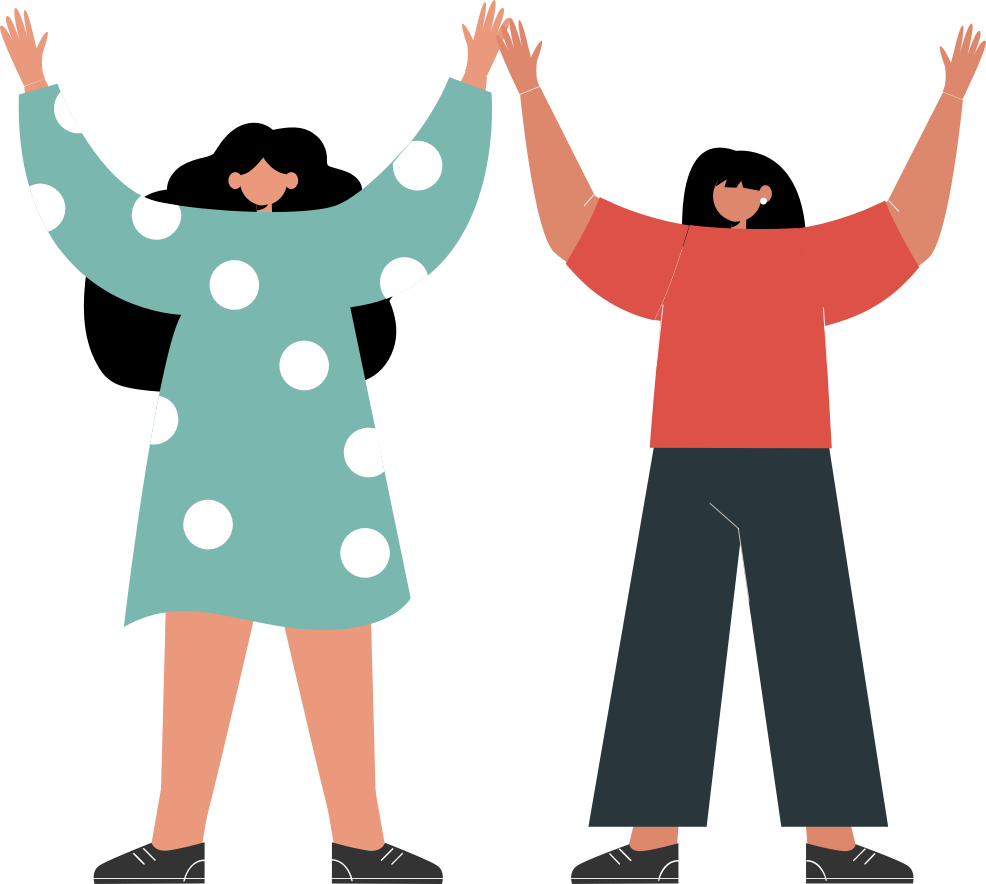 At our core, we're a content marketing agency. But we have a bigger 'why' that supports what we do.
By choosing Goodman Lantern as your content creation partner, you're making a pretty big impact too. You're helping us to act with integrity by providing remote work opportunities to women, many of whom are the breadwinners of their families.
Want to have a bigger impact? Get in touch with us at [email protected] or learn more.