Podcast Services Provide Give Your Brand a Voice
Technology is becoming more affordable, and podcasts are becoming more accessible. They're also convenient to listen to, making them widely popular amongst a busy audience.
A study showed that in 2006, only 22% of American adults knew what a podcast was. But by 2021, 78% of American adults were familiar with podcasts. It was estimated that there were about 120 million US podcast listeners in the last year alone.
This upwards trend is likely to continue. American podcast listeners are expected to grow by 20 million people each year for the next two years.
This is evidence that using podcasts to spread fresh and interesting information showcases your brand's capacity for thought-leadership, which develops its credibility and trust.
Podcasts grow your audience and expand your current digital marketing campaign. They're also incredibly useful, as most of their content can be adapted into your wider inbound marketing plan.
They're a fresh and engaging way to share business information and ideas. When they're engaging, they can be used to encourage subscriptions, and even pave the way to forming new and exciting business partnerships.
The best inbound marketing services will use podcasts to tell a story. This connects your brand to its listeners in a way that seems personal. This long-form marketing method can also be split into weekly episodes, keeping listeners engaged and involved.
Despite all the benefits of incorporating podcasts into your marketing strategy, only 3% of marketers use them. This means that there's a gap in the market. People want new and exciting information.
How Podcast Services Build
Your Brand
Although the written word is powerful, the human voice really resonates with its
audience. Podcasts feel personal. This is what makes them so effective.
The roles of podcasts in marketing are to:
Develop Brand Awareness
Podcasts will encourage listeners to visit your website, meaning more people will engage with your content.
Distribute Your Content Effectively
At Goodman Lantern, putting the podcast together is only a part of the process. Our team works together to distribute the podcast through all the right channels so that your content reaches the right audience, increasing the likelihood of creating qualified leads that convert into paying customers.
Promote Client Expansion and Retention
Excellent inbound marketing services will do thorough research and data collection when putting together your podcast. They'll choose a topic, theme, and tone that taps into current trends and informs your audience by giving them the kind of information they want.
Good content not only creates new leads but also retains your existing customer base.
Increase Digital Streams of Revenue
Podcasts aim to boost subscriptions, downloads, and endorsements. They can also increase engagement when connected strategically to your other digital platforms, leading to follow-ups and follow-throughs using chat boxes, direct messages and your brand's social media pages.
What is an Inbound Marketing Agency?
Podcasts tell a story. This makes them human and relatable. When segmented into episodes, they also retain engagement and drive interest for a more extended period.
By covering topics that resonate with your customers, podcasts promote thought-leadership, strengthening your brand's credibility. Interesting topics captivate your audience and create opportunities for your business to grow.
By hiring inbound marketing services, your business can deliver content through the strategic use of podcasts. These can be used to strengthen your overall marketing campaigns.
Podcasts also strengthen your SEO, making your brand more discoverable. By adding a transcript to each podcast, you'll have the opportunity to provide more keywords, which can drive more traffic to your website. Using titles and descriptions is another way to use podcasts to optimise your website and boost your product's visibility.
Also, listeners are persuaded by what they hear. A recent survey is evidence of this. 63% of podcast listeners bought the related product after listening to just one show.
An inbound marketing company will use the podcast to target your audience well. Since podcasts are so versatile, they segment your information into niche topics, and then delve into those specific topics in-depth.
Podcasts are easy to find. They can be uploaded and accessed through many mainstream media platforms, like iTunes, Spotify, and Google Play. It stands to reason that stories create a deeper brand connection to your audience overall.
Let Goodman Lantern Manage Your Podcast
& Online Seminar Production
At Goodman Lantern, we aim to provide the best inbound marketing services to build
your business and brand. Our podcasts develop a brand voice by creating a
captivating story. We deliver the most relevant, up-to-date content that reaches and
deeply resonates with your audience.
Editing & Production
Our team of writers puts together an easy-to-follow script that's thought-provoking and engaging. We have qualified editors who ensure it reaches the highest levels of quality. They'll then work the tone to make the content sound natural, interesting, and engaging.
Our inbound marketing consultants also provide thorough research across trends and engagement insights, which results in new content and even better expansion opportunities.
Private Podcast Hosting
Our expert team develops podcasts that target your internal team or paying subscribers.
These podcasts run off a variety of platforms. Each platform will be suited to different industries and brands styles. As part of our inbound marketing services, we'll help you choose the right platform to use.
Our team of Native-English writers will also draft the podcast script. Our marketing and software team will then execute it internally and distribute it to the various hosting platforms.
Advertise on Podcasts
Advertising on podcasts provides a unique marketing angle, using thought-provoking content to enhance brand credibility and build trust.
This educational and informative approach subtly promotes your brand by winning over its audience using captivating content.
Your Partner in Podcast Production
At Goodman Lantern, our inbound marketing consultants are trained to capture the essence of your brand. Our podcasts connect to your customers and boost your business.
Our Native-English writers from around the world work together to bring you the highest level of content. We always bring something new to the content we create – something thought-provoking and fresh.
Your script will be high-quality, thorough, and adapted to your brand's tone and style. Our editors assure the writing remains error-free and all the research will be cross-checked so that it's accurate.
Our marketing team ensures the content is suited to its audience's needs and distributes it effectively by using all the right channels.
It doesn't end there. We've also got a full tech and software development team, who will then guide you through the actual podcast production process.
More About Our Video Production
Services
At Goodman Lantern, our offers are personalised. We understand that different brands require different messaging styles to really speak to their audience. We'll work alongside you so that you can make sure you're happy with the content we create.
Because of our approach to thought-leadership, we create relevant content that meets your audience's needs. We also answer all the right questions and give them the information they need and love. This delivery builds trust, boosts engagement, and increases subscriptions.
We follow a quarterly marketing plan that's updated using real-time data. This keeps the content engaging. Our research team uses data-informed feedback loops to distribute the content to the right people.
Since we provide software and website development services, we can provide all you need when it comes to your podcasts' technical aspects.
As an inbound marketing company, we aim to deliver beautiful content that's relevant to your audience and showcased enticingly. It's then adequately executed to meet your audience, drive engagement and boost brand trust.
This multifaceted, collaborative approach is advantageous, since it optimises your brand's strengths from every angle. By tapping into the latest trends for inspiration, we keep your audience engaged in the long-run.
Our Clients Love Working With Us Because We Believe in Collaboration
At Goodman Lantern we're all about building long-term, successful relationships with our clients. We take the time to get to know their business AND the people behind the brand. In true collaborative spirit, we do everything we can to tell your story and help your business grow.
"Goodman Lantern has an unparalleled level of skill and talent, coupled with a keen understanding of implementation."
"The communication is excellent and you receive responses within 24 hours."
"We are delighted with our collaboration with Goodman Lantern because in addition to always delivering the content on time, they have also been extremely responsive to all our requests. Moreover, it was a real pleasure to work with a team that is both very professional and fundamentally human."
Podcasts / Online Seminars FAQs
How often should we publish a podcast?
It's best to publish podcasts consistently. Weekly would be optimal. But even monthly or quarterly will do. Either way, consistency and relevance are key to the success of any podcast.
Are there any tips and tricks to doing audio-only podcasts?
Remember to keep your sentences short, and don't be afraid to cover what you've mentioned in a concluding summary. At Goodman Lantern – as part of our inbound marketing services, we'll make sure the script is written to suit the type of podcast you're delivering.
How do I know the podcast will be right for my brand?
We'll make sure your podcast speaks to your audience, and we'll do this by doing in-depth research on what your audience wants and needs before putting the basics of the podcast together. We encourage your feedback, too, since we want the podcast to fit the tone of your brand perfectly.
Besides increased audience awareness, what other benefits can our brand garner from using your podcast services?
In-depth and interesting podcasts promote thought-leadership that gives credibility to your brand. On top of this, the content produced for your podcast can be used to inform your broader inbound marketing strategies.
I'm worried about the tech. Our company isn't set up to perform our own podcast.
That's okay. Our tech team at Goodman Lantern will set you up. We'll make sure you're comfortable and fully equipped to host the best podcast you can. We'll be there during the research, script-writing and production process – so you have our full support all the way.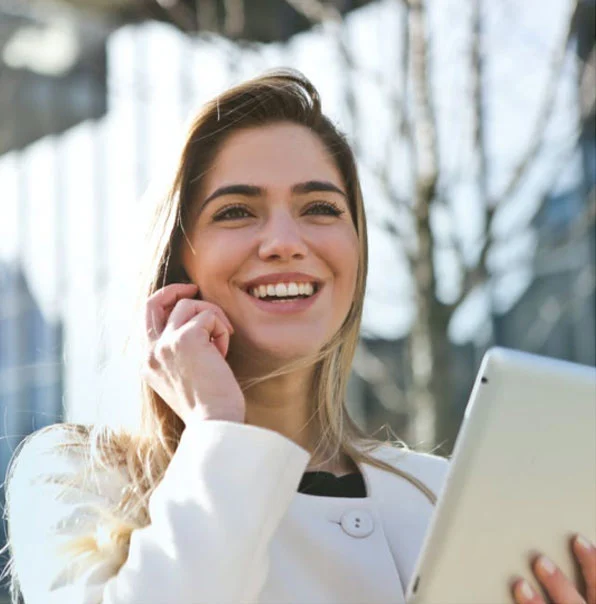 Get in Touch
Ready to level up your marketing campaign? We'll help you do just that. Give us a call, and we'll do a quick audit on how we could help you adapt your brand message into relatable content that'll expand your audience reach and grow your business.
We've helped develop the voice behind
Hundreds of Businesses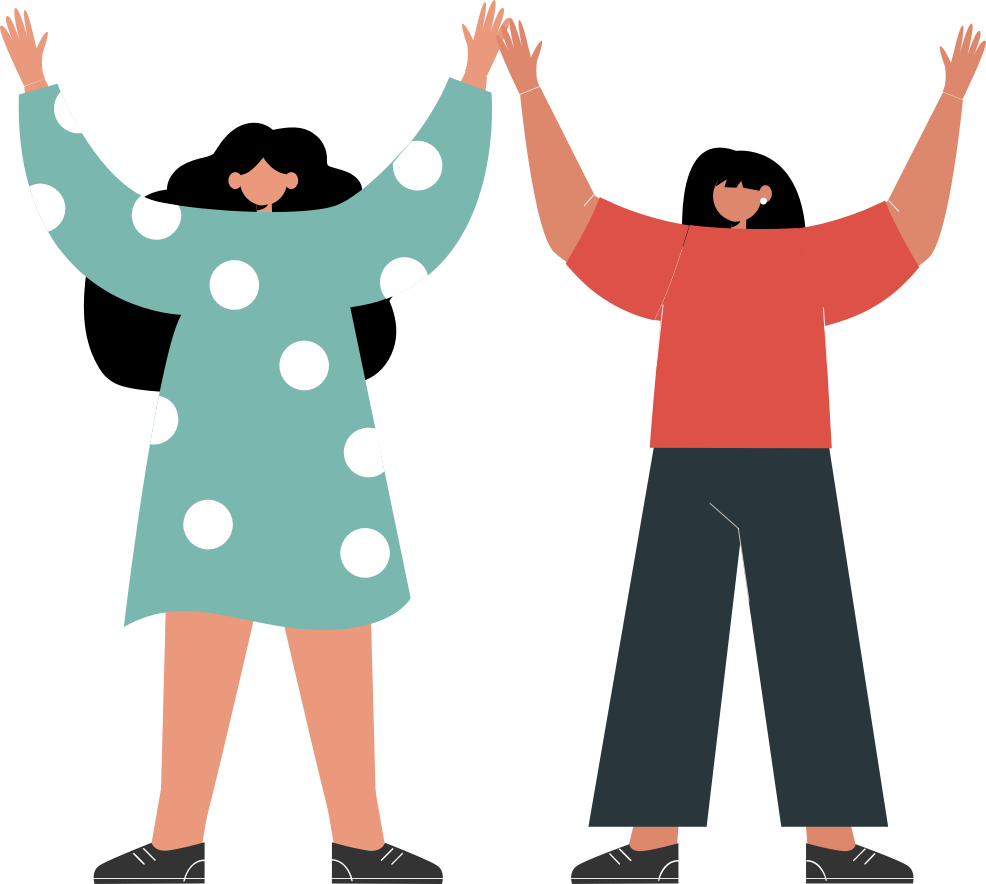 At our core, we're a content marketing agency. But we have a bigger 'why' that supports what we do.
By choosing Goodman Lantern as your content creation partner, you're making a pretty big impact too. You're helping us to act with integrity by providing remote work opportunities to women, many of whom are the breadwinners of their families.
Want to have a bigger impact? Get in touch with us at impact@goodmanlantern.com or learn more.