Originally published May 23, 2022 , updated on May 2, 2023
Published Date: The date when the blog went live on GL website. Updated Date: The latest date when the GL Content team updated this blog.
Are you planning on expanding your brand into untapped regional markets or to international audiences? Give your business the best shot at success with Goodman Lantern's top Content Localisation Services.
What Is Content Localisation?
Ambitious businesses strive to expand their markets and introduce their brand to new customers to ensure sustained growth. For instance, a law firm could broaden its services to the next state, or an eCommerce company could sell its products overseas.
The rise in tech-savvy customers and the shift from brick-and-mortar stores to online stores, especially during the Covid pandemic, have reduced barriers for companies planning on entering new markets. A key component of their success lies in content localisation. 
Content localisation changes the content you've produced for your primary  customer base and adapts it to your new target audience. The aim is to relay your messages in a culturally relevant manner while still aligned with your brand identity and marketing goals.
Digital content localisation includes direct translations, copy substitutions, image and graphics changes, and other tweaks. These adjustments make your content more accessible to your target market. With digital content localisation, you create a highly personalised, enjoyable, and memorable content experience.
Importance of Digital Content Localisation
If you're launching your products to a new customer base or want to improve performance in a secondary market, content localisation can help you. Adapting your content for a specific country and audience creates a tailored experience for your target market. 
If your target audience understands your content easily, they will likely engage with your brand. Greater engagement leads to increased brand awareness and a higher likelihood of consumer conversions.
The end result of digital content localisation is, therefore, more sales and revenue. However, since offline and web content localisation requires time and effort, many businesses skip it. As such, investing in content localisation services gives you an advantage over your competitors. 
The investment is well worth it as content localisation improves brand loyalty and customer satisfaction, enhancing your marketing efforts' effectiveness – now and in the future.
Why Do You Need Professional Content Localisation Services?
Content localisation goes beyond translating content verbatim. It involves finding effective ways to connect to a new audience. This requires a thorough understanding of the regional market and its cultural and linguistic landscape. 
Effective web content localisation takes substantial time, effort, and research. So, why not bring in the experts? Professional content localisation services are designed to help companies expand successfully and gain brand recognition in new markets.
Our content localisation services take the time to study your target customer base and their preferences. We combine experience and expertise to show how your product or service brings value to your customers' lives. 
Our team understands the nuances of distributing content in different countries. We translate and adapt content to fit your customers' needs. Whether picking the right visual aesthetics, choosing an appropriate tone, or using relevant references – we take care of it all.
Types of Localised Content
Content localisation can set your company up for success as you expand into a new region or country. It's a powerful tool that ensures your customers hear your message. It also helps keep your content aligned with the various legal requirements of the region.

Offline and digital content localisation is a broad term and can be applied to various types of content. Each content format serves a purpose, as does its localisation.
Brand content includes essential information about your company, products and services, mission, vision, and team. This content often appears on your website and is instrumental in creating a memorable first impression. Thus, web content localisation ensures maximum effectiveness and readability for your new target audience.
Marketing content educates your audience about your products and services. Well-written and relevant materials focus on what matters to your new target market and uses that to connect with your customers. Localised content that speaks to your customers will increase sales and revenue.
Technical content includes instruction manuals, product descriptions, catalogues, user guides, and other content. These need localised wording, universally understandable images, and neutral language so customers can easily use your products and services. In turn, you'll have fewer complaints, higher customer satisfaction, and a better CX.
Legal content must comply with the region's laws where you promote your products. This includes your terms of use, disclaimers, and terms and conditions. This kind of localisation requires an expert legal content writer and local legal specialists, which professional localisation services can provide.
Back-end and system content localisation ensure that all items, such as form entries, time and date formats, metric units, web URLs, and phone extensions are adapted to the region.
Web content localisation ensures that your website offers your audience accurate and relevant content details. This includes correct phone numbers with international codes, local email addresses, office locations, embedded Google maps, and hours of operation in the appropriate format, to name a few.
Different Translation & Content Localisation Services
Translation is the process of converting a text from one language to another. This leads to a word-for-word change which may or may not have the same meaning as the original text. Content localisation services go the extra mile and adapt the content to the new regional market. 
It keeps semantics, local metaphors, connotations, and colloquial language in mind to maintain the same meaning as the original content. This ensures that the localised content is as effective and relevant as your original content for your new audience.
Marketing Translation & Localisation
Translation and localisation of marketing content include adapting website content, social media, emails, blogs, podcasts, and videos to suit the target audience.
Legal & Certified Translation
Legal content and certified translations are localised and attested as a true and accurate copy of the original document.
Game Translation & Localisation
Localisation of game elements includes changing text files, in-game content, graphics, and promotional content to appeal to the target market.
Language Translation & Localisation
Translating content into another language and localising it to meet the cultural and regional context.
Adapting software components in video design, graphic design, user interfaces, and user experiences to the regional target customer.
Website Translation & Localisation
Localisation of an existing website, web content, and information structure to the regional language and culture of the target market.
Translation Proofreading and Editing Service
Proofreading and Editing translated texts to double-check for errors, correct sentence construction, and establish a logical and organic flow of information.
Interpretation requires translating content in real-time while effectively retaining and communicating the message.
Multilingual Desktop Publishing
Converting and adapting an existing graphic design document into other languages to appeal to international markets.
Transcreation provides businesses with marketing material from scratch. We help businesses access new markets through our transcreation services.
Regardless of the complexity of the content, the Goodman Lantern team has the expertise necessary for accurate translation. We also offer a wide range of language translations to better support global businesses.
We offer translation and localisation of content in the following languages:
– Spanish
– French
– Italian
– German
– Dutch
– Portuguese
– Chinese
– Japanese
Why Should You Choose Us?
Goodman Lantern is an international content writing and marketing agency specialising in content localisation services. We have worked with clients worldwide and helped them succeed in their global expansion. 
Our diverse team comprises content writers, editors, translators, SEO specialists, and industry experts. We are native English speakers who are also fluent in reading, writing, and speaking other foreign languages. 
This positions us well to help you make the most out of your content. We make strategic and necessary changes to your content to best resonate with your new target market.
As a professional localisation service and content marketing company, we understand every aspect of the content ecosystem. We provide a seamless end-to-end content localisation service that includes everything from local SEO strategy to content distribution, reporting, and analysis. 
As a global company, we understand firsthand the importance of content localisation. We're constantly looking to improve our methods and refine our messaging techniques to serve our clients better.
Banking, Finance, and Insurance
Successful businesses in today's highly competitive markets must constantly adapt and refine their marketing endeavours to keep up with consumers' ever-evolving demands. These efforts must be taken up a notch when introducing your products to customers in a new region or country. 
This means any banking, finance, or insurance company focusing on expansion can benefit significantly from content localisation. It helps you create high-quality content tailored to your specific audience to win them over. 
Our content localisation services conduct localised market research and customise content to appeal to a regional, multilingual customer base. We help you hit the ground running in new markets and effectively engage your target audience.
Marketing and Advertising
Marketing and advertising businesses know firsthand the need for competitive and captivating content. High-quality content must cut through the clutter and reach the right people at the right time and in the proper context. There's no better way to achieve this than through localised content. 
Content localisation helps you connect with regional customers more effectively and improves SEO and search engine page rankings. Professional localisation services provide a holistic overhaul of all your marketing components, including text, images, and videos. 
By integrating content localisation in your website, marketing materials, and offline content, we help make your transition into the new market seamless and scalable.  

Our content localisation services team consists of professional translators and industry experts. They combine in-depth knowledge of different cultures with subject matter expertise to create one formidable combination. We help improve customer engagement, boost brand awareness, and increase sales.
In a competitive field such as law, legal organisations must use every opportunity to connect to the community they serve. Each target audience is unique, so their marketing strategy must also be unique.  
Expanding to a new market involves many tasks and responsibilities, from getting more clients to setting up shop in a new location. Content localisation might not be on your priority list, so why not outsource it?
Professional content localisation services have the passion, expertise, and resources to help you. We have worked with attorneys, law firms, and legal organisations. Each project varies in needs and complexity, but we deliver every time. 
Our team is more than competent in crafting accurate, effective, localised legal content for your company as you expand to more regional and international markets.
Our Clients Love Working With Us Because We Believe in Collaboration
At Goodman Lantern we're all about building long-term, successful relationships with our clients. We take the time to get to know their business AND the people behind the brand. In true collaborative spirit, we do everything we can to tell your story and help your business grow.
"Goodman Lantern has unparalleled skill and talent, coupled with a keen understanding of implementation."
"Goodman Lantern successfully delivered content on time. The feedback and professionalism have been great. They are very effective."
Head of Content, A Small World
"They helped me get on Kickstarter and produce video presentations and outreach videos for our different campaigns. They also did all of our social media work, driving traffic to the Kickstarter campaign and contacting lists of businesses in the pool industry. They helped us run a $45,000 campaign over two months."
Owner, African Sunrise Safaris
Content Localisation FAQs
Which Industries Do You Provide Content Localisation Services for?
As a versatile content writing and marketing agency, we've worked with global clients from several industries. Our diverse clientele comes from SaaS, Telecom, IT and Software, eCommerce, Gaming, Artificial Intelligence and Education sectors. We help clients capture global markets and scale their business with high-quality localised content.
Why Is Content Localisation Important?
Content localisation helps tailor your content to the target audience you're trying to reach. It accounts for the nuances in culture and language so your customers understand your message. It can help increase user engagement, sales, and revenue and build brand loyalty.
Why Should I Hire Professional Content Localisation Services?
Professional content localisation services have the experience and expertise to adapt content appropriately to a new target market. This includes using proper local formats, translating text to relevant regional terms, and changing layout and design to display the translated text.
Our services save your team significant time and effort while ensuring high-quality translation and effective content localisation management. We take the burden of accurately localising every piece of content you have and help you build brand awareness and credibility with your target audience.
Are you ready to expand your business and take it to the next level? Our content localisation services can help you make an unforgettable impression on your new target audience. Book a discovery call with us, and we'll help you determine your next steps.
We've helped develop the voice behind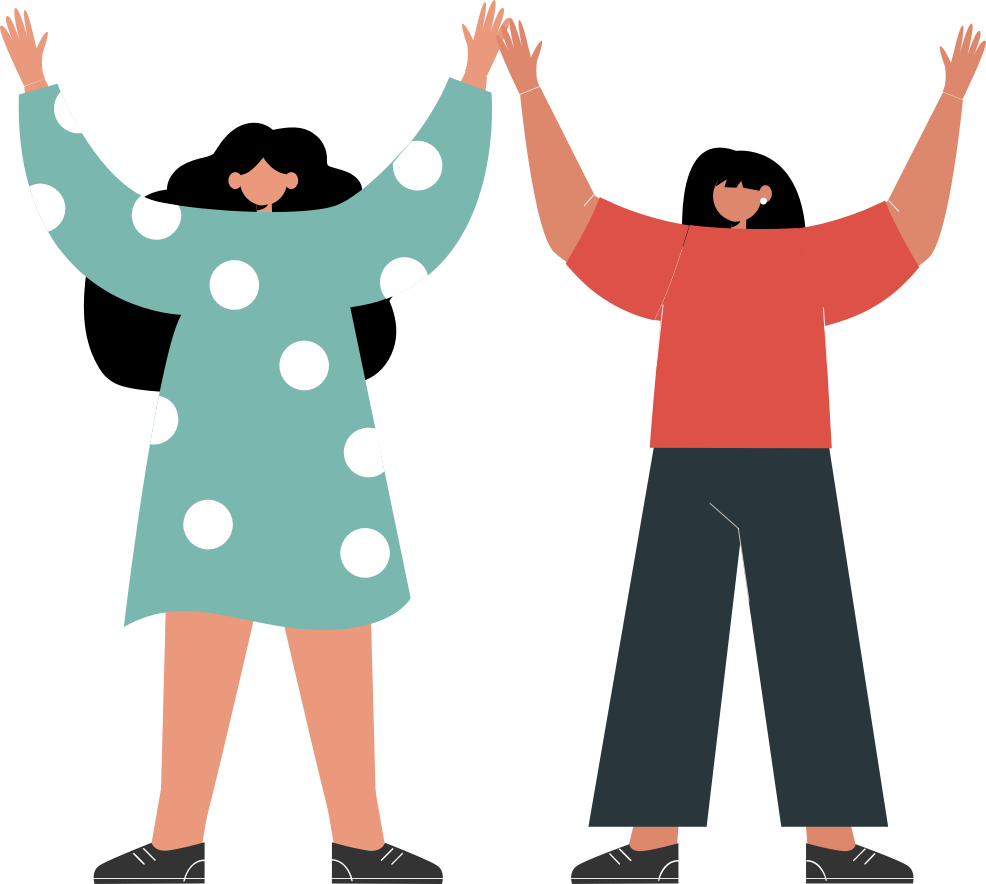 At our core, we're a content marketing agency. But we have a bigger 'why' that supports what we do.
By choosing Goodman Lantern as your content creation partner, you're making a pretty big impact too. You're helping us to act with integrity by providing remote work opportunities to women, many of whom are the breadwinners of their families.
Want to have a bigger impact? Get in touch with us at [email protected] or learn more.