Originally published June 11, 2022 , updated on January 23, 2023
Published Date: The date when the blog went live on GL website. Updated Date: The latest date when the GL Content team updated this blog.
Set your products up for success in new markets with Goodman Lantern. We help you impress audiences, boost brand awareness, and hit the ground running with premium Software Localisation Services.
What is Software Localisation?
Software localisation involves adapting a product or service's software to suit the intended audience of a new regional market or country. This includes everything from translating text into the local language to personalising the user interface for the local user.
It is a thoughtful and important process since it requires a thorough understanding of the linguistic and cultural landscape of the new market. It shows the best results when it is applied to all components of the software, including text, visuals, graphics, and UI/UX.
Software localisation focuses on the details as well as the bigger picture. It is important that the little things like the date, time, and currency formats are appropriate for that region. It is also crucial that design elements, backend code, and information structures are adapted for the local consumer.
The best software localisation services take a holistic approach and ensure that all aspects of your product are attuned to the new market and its users.
Benefits of Software Localisation
With widespread technology, companies have easy access to new countries and markets. Much like in their primary market, the success of their product depends on how well they meet their customers' needs.
Software localisation is a way to design the product while keeping the cultural context in mind so that it appeals to the local target audience. A product that isn't localised can create a poor impression on the customers and negatively affect sales and revenue.
Products or services that have undergone localisation and translation meet the customer's expectations and preferences. It creates a positive interaction with your brand, making it more likely that they will choose your product in
the future.
Our Software Localisation and Translation Services aim to increase customer acquisition and retention. We encourage brand awareness and loyalty, ensuring that your customers stay satisfied and keep coming back. We help your product live up to its full potential and make a memorable impact.
Why Does Your Business Need Software Localisation Services
The many elements of a product or service make up the customer's experience. From the menu placement to language choices to graphic design – it all needs to be tailored to the end user. It takes substantial audience research, linguistic prowess, and software development knowledge to perfect every detail. This is where Software Localisation and Translation Services come in.
If you are looking to attract customers and scale up your customer base, professional Software Localisation Services can help you achieve your goals faster. We study the cultural contexts of your new target market and redesign user interfaces. We are fluent in multiple languages and can easily translate large amounts of text.
The best localisation companies are well-versed with resource files and specialised platforms that allow us to deliver localised products that meet the highest industry standards. Our workflows are designed for accuracy, efficiency, and quality to ensure that your product is prepped for the new market in time.
The Goodman Lantern Process
Goodman Lantern's Software Localisation Services employ our technical expertise as well as our creative spark. Every target customer, every project, and every client comes with its own challenges and nuances. We put ourselves in the end user's mind and customise the product to best suit them.
Our team brings solutions tailored to your product, your company, and your business goals. While the tasks change depending on each client's needs, we have developed a meticulous process that helps us deliver exceptional software localisation every time.
Our team conducts a thorough analysis of your product to understand it from the inside out. We study the backend code, user interface, content, app framework, resource files, APIs,
and documentation.
Cultural, Technical & Linguistic Assessment
We research the target market to understand its cultural, technical, linguistic, and legal landscape. This helps us translate content, reconfigure UI/UX, and modify design elements for the local target user.
We prioritise the various stages and goals of localisation required for your product and build an effective strategy to fulfil them. We break down the key steps and create a roadmap for the project.
Our Software Translation Services team have expert native language speakers translate the content into the local language. This helps us localise the content to suit the cultural context of the new target market.
User Interface Adaptation
A user interface tailored to your target customer vastly improves their experience. We adapt action button placements, information components, website and app navigation, dropdown menus, and other elements for the local market.
Graphics & Media Localisation Testing
As we make localisation changes, the modifications are tested early and tested often. Assessing graphics, media, and content throughout the software localisation process helps us identify errors early on.
User Interface Adaptation
A user interface tailored to your target customer vastly improves their experience. We adapt action button placements, information components, website and app navigation, dropdown menus, and other elements for the local market.
Once you have made sure that your product is bug-free and sufficiently localised, we prepare for project delivery. The final localised product is ready to enter the new regional or international market and win over your target customer base.
Why Choose Goodman Lantern?
Goodman Lantern is one of the best localisation companies in the industry. We can do it all, from helping you launch an existing product in a new country to building software localisation best practices into your product development workflows.
We offer a vast range of content marketing, strategy and planning, and software development services. This helps us keep a bigger picture in mind and align our Software Localisation Services with your larger business strategy.
Our Software Localisation and Translation Services team performs extensive research into your target audience, product, and competitors. We hire the best software developers, translators, UI/UX specialists, and industry experts for our localisation services.
Our combined knowledge base and technical expertise fuel our software localisation to create consistent and optimal results. We work together to create exceptional localised products that feel natural to your target customer, helping you make your mark and grow your business.
Banking, Finance & Insurance
Localising your product for the target audience helps build a positive brand image, which is essential to your success in a new market. Banking, Finance, and Insurance companies often have branches in different countries and regions. By tailoring their products to their new customers, they show them that they understand their needs and can actively meet them.
The improved user experience heightens customer satisfaction and builds customer loyalty. Happy customers are more likely to use your products or services again and recommend your brand to others. Our Software Localisation Services improve the usability and accessibility of your product, app, or service to suit your target customer.
We use high-quality customisation to make your product appealing to your new customers while staying true to your brand identity. Our Software Localisation and Translation Services are designed to help you develop long-term and meaningful relationships with customers.
Marketing and Advertising businesses benefit greatly from adapting their product to appeal to all niches in their target market. While promoting their products and services in the local market, it is essential that the tone and style feel relevant to that country or region.
Software localisation allows your product to resonate better with the target market's culture and improves the likelihood of a welcoming reception. This positively impacts your sales, revenue, and overall business success.
As a top localisation company for marketing and advertising businesses, we follow the best software localisation and translation practices. Create holistic changes, we modify the content, design, graphics, and user interface to be more locale-specific. Our thoughtful and precise efforts ensure that your product is well-received by the local users.
Law firms and legal organisations need to establish themselves in the community to gain the trust of their audience and create sustained business. Software localisation is an integral part of that process.
By offering your services in your customer's native language, adapting your website to their cultural context, and catering to their preferences, you greatly increase your chances of conversions.
Software localisation builds brand awareness in new customers and creates a memorable impression. The better your first impression, the less you need to divert your resources to marketing and advertising your product.
Our Software Localisation Services for the legal industry ensure that your services feel accessible to the community, helping you acquire new customers and serve them better.
Our Clients Love Working With Us Because We Believe in Collaboration
At Goodman Lantern we're all about building long-term, successful relationships with our clients. We take the time to get to know their business AND the people behind the brand. In true collaborative spirit, we do everything we can to tell your story and help your business grow.
"Goodman Lantern has an unparalleled level of skill and talent, coupled with a keen understanding of implementation."
"Whenever we've provided feedback or suggestions, they have always been receptive and open to making changes."
Head of Content, A Small World
"We are delighted with our collaboration with Goodman Lantern because in addition to always delivering the content on time, they have also been extremely responsive to all our requests. Moreover, it was a real pleasure to work with a team that is both very professional and fundamentally human."
Marketing Marketing, AutoStore
Software Localisation Services FAQs
How is software localisation beneficial to my brand?
Software localisation helps you make a positive and memorable entry into a new market. By adapting your product and service to the new country, you better position your brand to attract and satisfy your target customers. 
Thus, software localisation results in better brand awareness, increased conversion rates, and more customer retention. This all helps build a loyal and strong customer base which decides the success of your product in the new region.
How is software localisation beneficial to my brand?
Software localisation is a complex and comprehensive process. It covers everything from audience research to strategy and planning to UI/UX implementation. It requires a thorough understanding of the new region's linguistic and cultural landscape and identifying elements that can be changed for the better to suit your new target customers. 
To do so effectively requires significant time, effort, and expertise. A localisation agency such as Goodman Lantern is designed to carry out software localisation with speed and efficiency. Having done this for many clients and diverse products, our services perfect the art of localisation and translation. 
We not only save you valuable time and resources but produce incredible, high-quality localised products that are primed for success.
What does software localisation include?
Software localisation is the process of modifying and translating a product's software for a local region or country. It involves localising textual, visual, and user interface elements. 
Textual changes include translating website content, SEO, taglines, and slogans. Visual modifications include making icons, images, and graphics relevant to the cultural context of the target region. 
User interface changes involve modifying action buttons, menus, and navigation to suit the local customer.
Launching your product in a new market? Hoping to make your product more accessible to local customers? Our Software Localisation Services are perfect for your business. Book a discovery call with us, and we can help you figure out your next steps.
We've helped develop the voice behind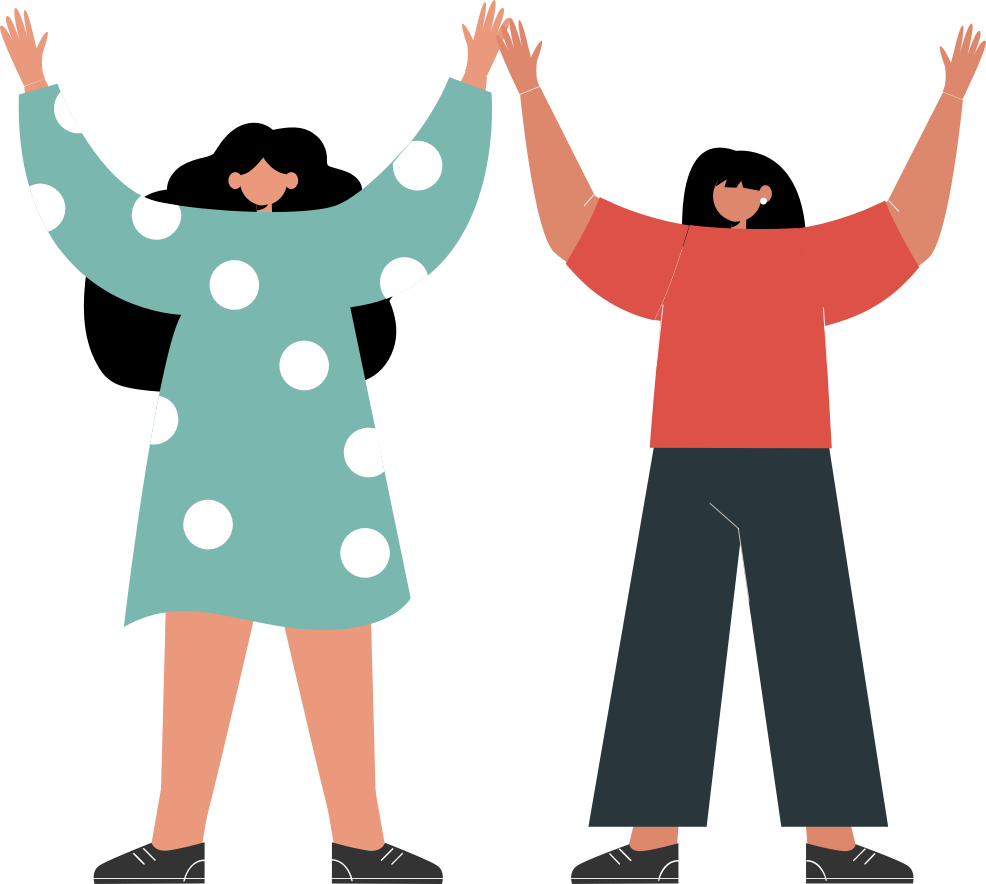 At our core, we're a content marketing agency. But we have a bigger 'why' that supports what we do.
By choosing Goodman Lantern as your content creation partner, you're making a pretty big impact too. You're helping us to act with integrity by providing remote work opportunities to women, many of whom are the breadwinners of their families.
Want to have a bigger impact? Get in touch with us at [email protected] or learn more.