Originally published May 25, 2022 , updated on January 23, 2023
Published Date: The date when the blog went live on GL website. Updated Date: The latest date when the GL Content team updated this blog.
Ensure that your documents are translated to perfection with our Translation Proofreading and Editing Services. Our professional team of translators delivers localised content edited for maximum impact with your target audience.
Professional Translation Proofreading and Editing Service
Translation editing is the process of reviewing the translated text and making necessary improvements. These changes can be correcting sentence structure, fixing grammar mistakes, or rewriting paragraphs. Editors ensure accurate translations by checking for vocabulary inconsistencies, linguistic errors, and correct word choices and syntax.
Translation Proofreading corrects any grammatical errors or typos that may have slipped in during translation. Proofreaders improve readability and create a logical flow of information. They also review the formatting and layouts of the final draft.
Editors and proofreaders work together to ensure that the translated content retains the message of the original text. They deliver a final product that is clear, cohesive, and ready for distribution.
Goodman Lantern offers professional Translation Proofreading and Editing Services. Suppose you need authentic, high-quality translations to expand your business to a new country or work with international clients. In that case, our meticulous translators, editors, and proofreaders are here to help.
Importance of Translation Proofreading and Editing Service
Proofreading and Editing are vital steps for quality assurance. There can be several potential missteps while translating the text into another language – from forgetting to use the correct terms to using the wrong currency symbols.
Translation Proofreading and Editing is a holistic process that checks for factual accuracy, linguistic correctness, and cultural context. It involves adjusting the tone and style of the content to meet the expectations of your target audience while still staying true to your brand's voice.
Slight changes in the content can cause the meaning to shift. If your target audience does not receive the right message, it could negatively affect their perception of your brand and products.
Proofreading ensures that the translation is fluent and easy to read. This ensures that your target audience has a thorough understanding of your content. This step accounts for local dialects and connotations, thereby ensuring that your content is localised to the dialect of your customers.
Why Does Your Content Need Translation and Proofreading?
Translation and Proofreading allow businesses to communicate effectively with customers outside of their primary customer base. Any company looking to expand to a new country or engage a global audience can benefit significantly.
With advanced software, some programs carry out automated translations. While this may have a faster turnaround time, programs are prone to mistranslations and semantic errors. They also cannot carry out fool-proof content localisation.
In these cases, translation editing and proofreading is done by a human translator as a necessary step. We pick up on any mistakes made by machine translations and ensure that the content is tailored for the new regional market. This saves your business the cost of fixing errors later on.
Our professional translators have a deep understanding of the nuances in many different local languages. They produce culturally sensitive and linguistically accurate content that helps you build brand awareness, connect with regional audiences, and increase sales and revenue.
List of Translation Proofreading & Editing Services
We Offer a Range of Translation, Proofreading and Editing Services.
Through website content, promotional materials, or user guides – translations introduce your brand to your new target audience. It affects how well they will understand your products and services and how your brand makes an impression on them. Thus, your translated content must meet the highest standards of quality.
Our wide range of Translation Proofreading and Editing Services is precise and robust. We have developed a well-rounded approach that ensures we deliver accurate, cohesive, and unique content every time.
Terminology Accuracy and Consistency
We translate terminology and technical jargon to create maximum understanding and minimise confusion. Terms are consistently used throughout the content.
Grammar, Spelling, and Punctuation
Content with spelling mistakes or obvious grammatical errors looks unprofessional and sloppy. We meticulously search for, identify, and fix grammatical errors, typos, and punctuation mistakes.
Translation Guide Adherence
A translation guide is a set of rules on voice, writing style, and word usage for your company's content. We create thorough guides tailored to your brand identity and customer base and ensure that all your translated content adheres to it.
Missing Translation or Omission
Our proofreading and editing services identify any words missed in translations so that your complete message is communicated and has the desired effect on your audience.
Sometimes translations have mistakes due to machine or human error. Perhaps a translator misinterpreted a sentence, or a translating program misread a homograph. We look out for such errors and fix them before you distribute the content.
We provide literary translations, technical translations, and scientific translations. These require a thorough understanding of complex terms and semantics. We are constantly updating our knowledge base and skills to provide you with all types of translation and proofreading services.
Our editors ensure that your sentences correctly use clauses, conjunctions, and other elements. We check for comma splices, run-ons, and other common structure mistakes to establish a logical flow of information.
International Date, Number, and Currency Format
Different languages have different formats of writing dates, times, numbers, and currencies. We align such elements with the widely accepted format in the target country.
Direct translations change the way a text reads from the original language. By proofreading and editing, we ensure that the readability of the content is not changed.
Depending on the region, there can be critical differences in dialects and linguistic styles within a language. We optimise the linguistic style in your content based on your target regional audience for maximum impact.
Goodman Lantern's Translation & Localisation Services
The translation is converting a text from one language to another. Content localisation involves adapting the textual material for the new region or country. It considers the different linguistic and cultural landscapes in distinct markets and aligns the content with them.
Marketing Translation & Localisation
We translate and localise advertising copy, blogs, emails, product descriptions, and other marketing materials to help you connect with regional audiences.
Legal & Certified Translation
We translate documents and certify them to be accurate and faithful copies of the original text.
Game Translation & Localisation
We modify the text, graphics, and promotional materials in games to help them succeed in your new target market.
We modify content to reflect the cultural nuances and sensitivities of the audience it is meant for.
Language Translation & Localisation
We provide multilingual translation and localisation to transform your offline and online content for your intended audience.
We adapt the user interface, technical documentation, and other back-end elements to align with the new region.
Website Translation & Localisation
We translate your website's on-page, off-page, and SEO components into the local language, enabling you to boost your online presence and reach international audiences.
We help relay your message to a foreign audience and ensure that nothing gets lost in translation.
Multilingual Desktop Publishing
We edit the design aspects of your website to help you best cater to a foreign audience.
Why Should You Choose Us?
With the rise in globalisation, businesses can quickly go international and interact with new audiences. Their success depends on how well they integrate into the new market, understand the culture, and win over the local audience.
Professional translation editing and proofreading services can help you there. Goodman Lantern offers a one-stop solution for translating documents to proofreading content to content localisation.
As a content writing and marketing agency, we understand the entire content ecosystem and know how to navigate it expertly. We are not only expert translators and proofreaders but also offer master SEO strategies, content distribution, as well as content analysis and reporting.
We have a large team that is fluent in various languages and has extensive experience translating and proofreading for diverse audiences. Our workflows are designed to deliver large amounts of work without compromising quality.
If you are rushing to launch a product, require translations into multiple languages, or simply need high-quality, consistent translated content – we take care of it all.
Banking, Finance & Insurance
Many Banking, Finance, and Insurance businesses have branches in various countries or serve clients who speak different languages. Presenting your customers with correct translations helps them understand the terms and conditions of your financial products. It also helps your brand connect with a broader audience and serve them better.
Accuracy is essential in annual reports, balance sheets, auditor reports, patent documents, and insurance claims, amongst other financial documents. Translators must use the correct financial terms, numbering systems, and currencies to retain clear and genuine meanings.
Our translation proofreading and editing services service for the Banking, Finance and Insurance industries check for factual errors and localise the content. We ensure smooth business communication between you and your customers, clients, investors, and stockholders.
Marketing and Advertising businesses require translations that are linguistically accurate and culturally mindful. You need to send the right message to impact the local target audience positively. The translations need terms, idioms, metaphors, and expressions that are appropriate for that region.
Incorrect or poor translations can lead to a lukewarm customer response or even a negative brand impression. Thus, you need translated content to strengthen your brand's identity in the new market and preserve its uniqueness. This requires substantial experience and expertise in crafting precise translations.
Our translation editing and proofreading services work with all types of marketing content. We cover website content, advertising copy, slogans, taglines, blogs, emails, etc. We edit the content to attract your target audience best. We strike the right balance between writing for your customer base and maintaining your brand's voice in the translated language.
Law firms and legal organisations often need certified translations of legal briefs, discovery documents, court filings, deposition transcripts, contracts, and other documents. This helps them when they are working with multilingual or international clients.
Legal translations are filled with complexity, nuance, and legal jargon. Even the smallest changes can change the meaning of the legal document, which can have profound implications. Thus, the content must preserve its original meaning after translations. This requires an expert-level fluency in the language and a thorough understanding of the local law.
Our Legal proofreading and editing services offer detailed and professional translations for all your legal documents. Our translators, editors, and proofreaders are law experts with a deep understanding of legal terminologies in different languages. They can help with legal document translation, certified translations, legal interpretation, transcription, and legal content localisation.
Our Clients Love Working With Us Because We Believe in Collaboration
At Goodman Lantern we're all about building long-term, successful relationships with our clients. We take the time to get to know their business AND the people behind the brand. In true collaborative spirit, we do everything we can to tell your story and help your business grow.
"Goodman Lantern has an unparalleled level of skill and talent, coupled with a keen understanding of implementation."
"The communication is excellent, and you receive responses within 24 hours."
Marketing Manager, Flatworld Solutions
"We are delighted with our collaboration with Goodman Lantern because in addition to always delivering the content on time, they have also been extremely responsive to all our requests. Moreover, it was a real pleasure to work with a team that is both very professional and fundamentally human."
Marketing Marketing, AutoStore
Translation Editing and Proofreading FAQs
Why is translation, editing and proofreading important?
Translated content is more valuable than ever as companies expand into new geographical regions. Well-written and accurate translations help establish a strong reputation and brand awareness in the new local market. 
Translation and editing are a way to ensure your content has correct grammar, region-appropriate phrases, and an organic flow of information. This is so that your business can hit the ground running and make a lasting impression on your new target audience.
How do you ensure accuracy in the translated content?
When we are editing and proofreading a translated text, we aim to enhance the readers' understanding. We study the local language and dialects, build an industry- and region-specific glossary of terms and imagery, and research the target audience. 
This helps us come into the project with a deep and comprehensive understanding of the content. We use our knowledge base and considerable experience to ensure the content communicates your message effectively and reflects your brand values.
Why is translation, editing and proofreading important?
As a professional translation and editing agency, we can deliver fast translations that meet the highest standards in the industry. Our workflows and teams are designed such that our services can be scaled up should you need them. Our website proofreading and editing services help you achieve your goals with efficiency and speed while delivering exceptional translated content.
What kind of companies do you offer translation and editing services to?
We have worked with a range of clients from various industries and verticals. Our diverse clientele comes from IT & Software, SaaS, Banking and Finance, Education, Gaming, Healthcare, and many other sectors. We do everything from translating product descriptions for eCommerce portals to editing blogs for fashion retailers to proofreading complex medical transcripts.
Are you looking to expand your business to new, international markets? Our Translation Proofreading and Editing Services can help you make a memorable impression on your target audience. Book a discovery call with us, and we can help you figure out your next steps.
We've helped develop the voice behind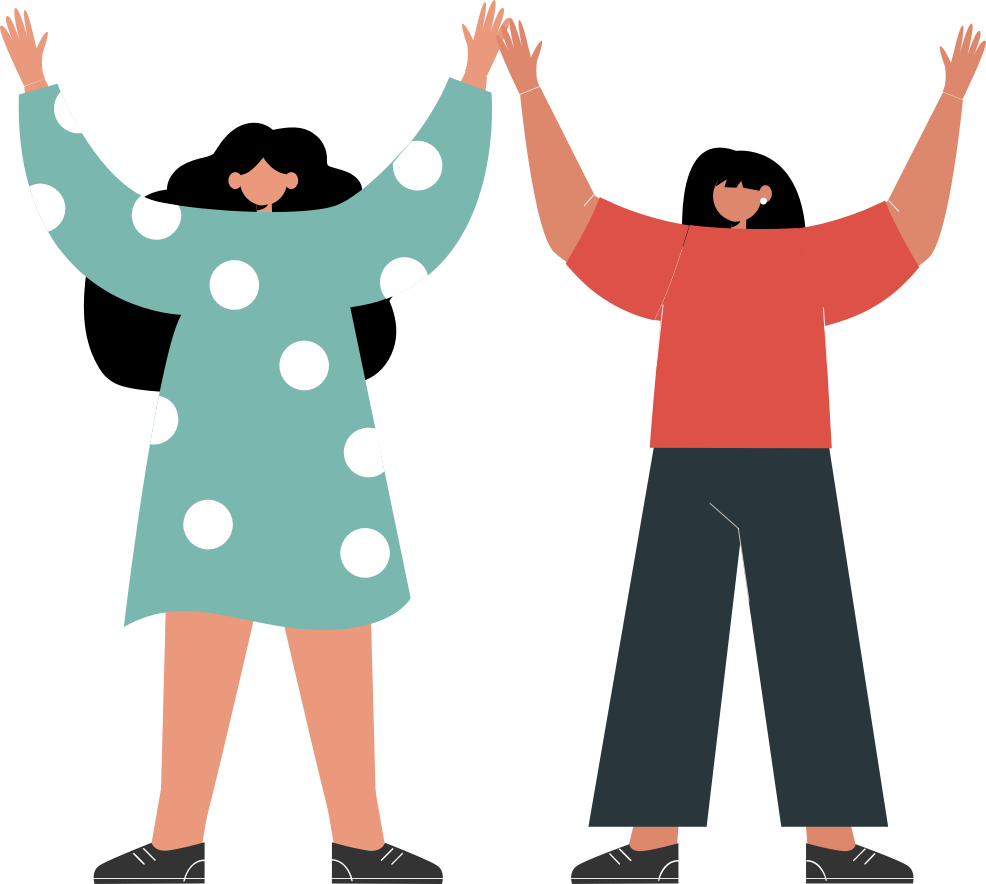 At our core, we're a content marketing agency. But we have a bigger 'why' that supports what we do.
By choosing Goodman Lantern as your content creation partner, you're making a pretty big impact too. You're helping us to act with integrity by providing remote work opportunities to women, many of whom are the breadwinners of their families.
Want to have a bigger impact? Get in touch with us at [email protected] or learn more.